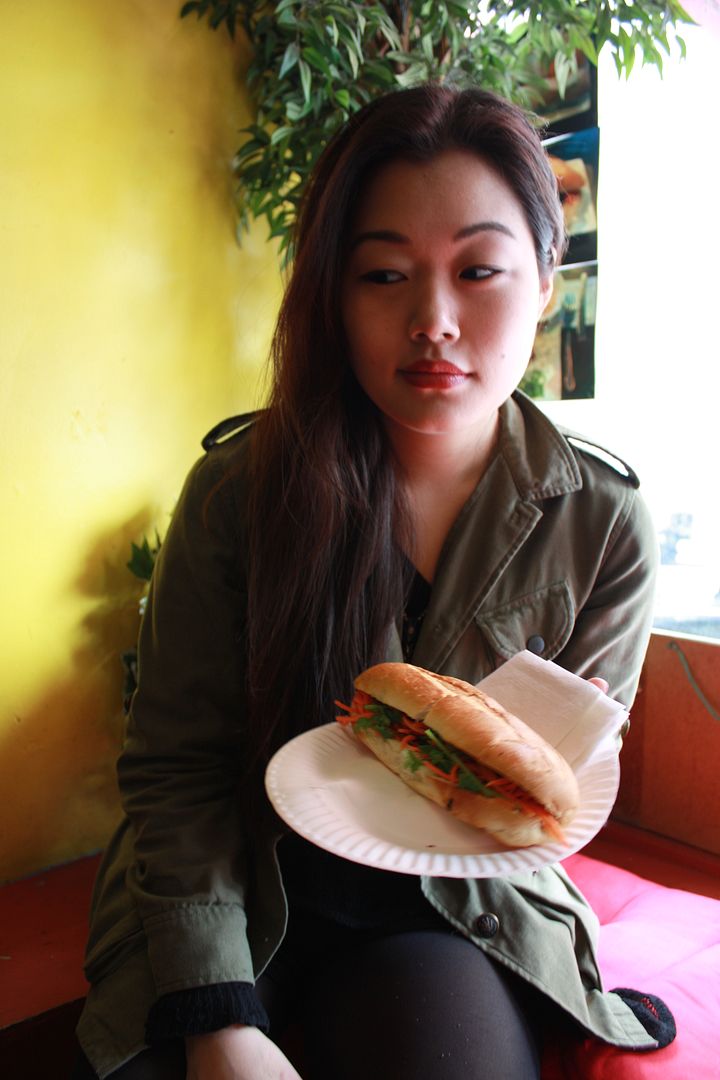 oh
Nicky's sandwiches
, how I love thee.. let me count the ways.
the bread on your sandwiches is so crispy and crunchy, I honestly don't know how you do it
the meat is so juicy, tender, and flavorful
the vegetables inside are perfectly pickled
you offer a whole wheat bread and tofu option (fit for all food lovers!)
sandwiches here are only $5 that will fill you up. $5 for a good meal in Manhattan, pretty hard to come by
go now! 2nd street and avenue A.