Last week was really busy and exciting for me because I went on a sudden series of interviews and got news last Friday that a really great company wanted to offer me a job :) I more than happily accepted so soon I'll be a busy little working bee again!! It's only been about a month since I've been out of school but I'm ready to tackle the working world again after having a few months just being a student.
In other news, I'm excited to share with you guys a new restaurant that I visited this past week, not once, but twice!! Once for a late night dinner and once for Sunday brunch. Yes - it was that tasty :)
MACONDO
round one
I've walked by this place several times since it opened not too long ago and the boy suggested last week that we go here for a late night supper since its small tapas style dishes are perfect for late night munching and crunching.
We shared a carafe of the acai + ron cocktail which is made of pomegranate, acai juice, bacardi razz rum, sprite, and mint. So sweet and refreshing - perfect to complement the heat of a lot of these dishes.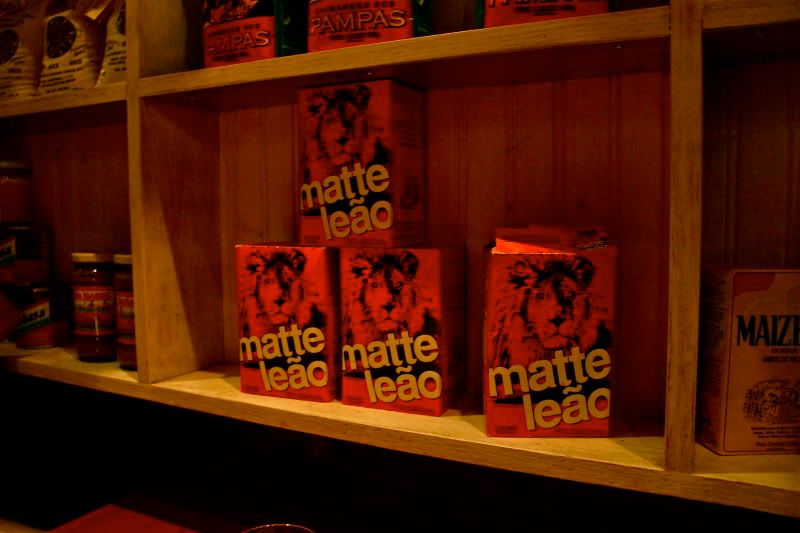 Vieras con toronja: ceviche made of bay scallops, wasabi oil, grapefruit ginger citrus sauce, sliced potatoes, onions
Patatas bravas: crispy potatoes with a spicy chili sauce. This sauce was REALLY good. I want to buy a bottle to dip all my french fries in this.
Skate raya: skate tacos. The corn tortilla was really the highlight of this taco. I kept biting pieces of the tortilla all by itself because it was really that good.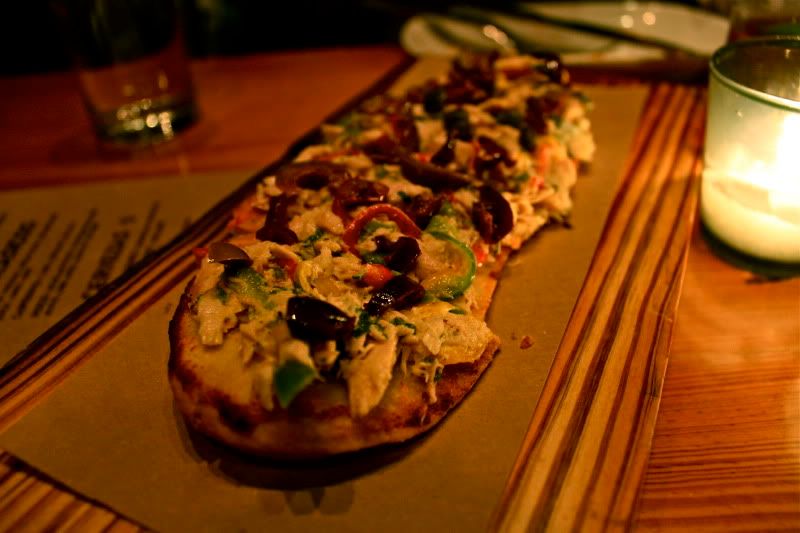 Tuna bonita: tuna flatbread with goat cheese, tomatoes, red onion, capers, and olive. The boy really liked this one.
MACONDO round two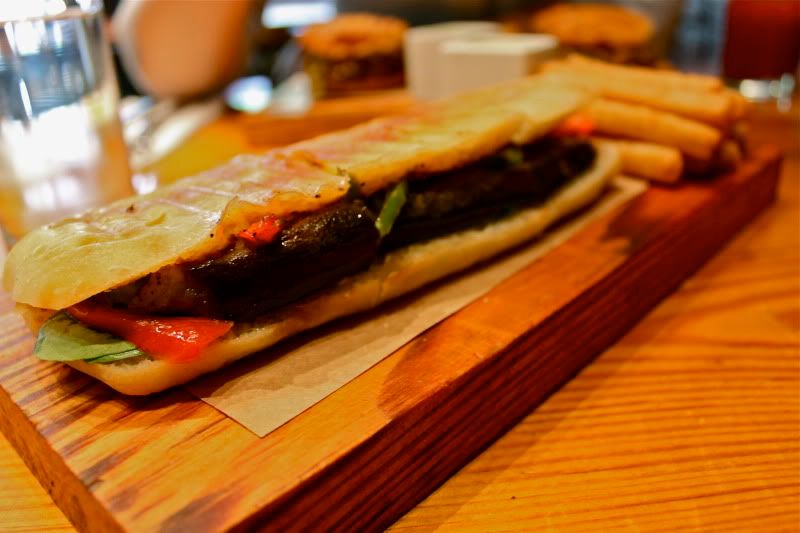 Second time around, we both wanted to try some of the sandwiches on their menu because we saw a lot of people ordering them at night. I got the roasted eggplant sandwich "de berenjena" with tomatoes, roasted red peppers, goat cheese, baby spinach, and tapenada.
De chimichurri chico: short ribs, peppers, manchego cheese, green cabbage, and onions. heart attack on a bun ;)
Some of you asked me about yucca fries last time I wrote about how much I love them - everywhere I go, they have a different take on how they are cut and I think that really affects the final taste. Just like french fries! The way they serve them at Macondo is exactly how I like it. Slightly thick and approximately finger length. Yucca root has a really hearty texture that is not as flaky as a potato so it has a harder and chewier bite to it. I also think it withstands high heat better than a potato does, it doesn't wilt or get mushy when it's fried.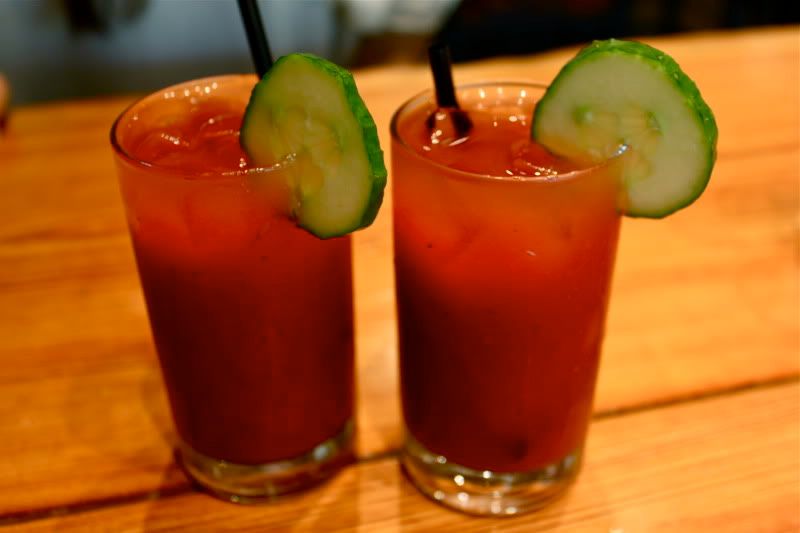 Bloody Marias - be warned: these are POTENT. I walked out of this restaurant deliriously giggly post brunch after having one of these bad boys hehe.
We were walking around on Orchard for a while after brunch, enjoying the beautiful weather when we spotted this ridiculous line to get into an American Apparel factory sale. Don't get me wrong - I love a tri-blend AA raglan just as much as the next girl/boy but really? these people were waiting for an hour to get cheap tshirts and leggings. hmmm... The
AA Factory flea market
going on in LA during the July 4th holiday weekend however, sounds a lot cooler. If you buy a ticket, you can jump the line, get a free taco at the BBQ, and you get a gift card to shop in the stores. Sounds like a goooood deal to me!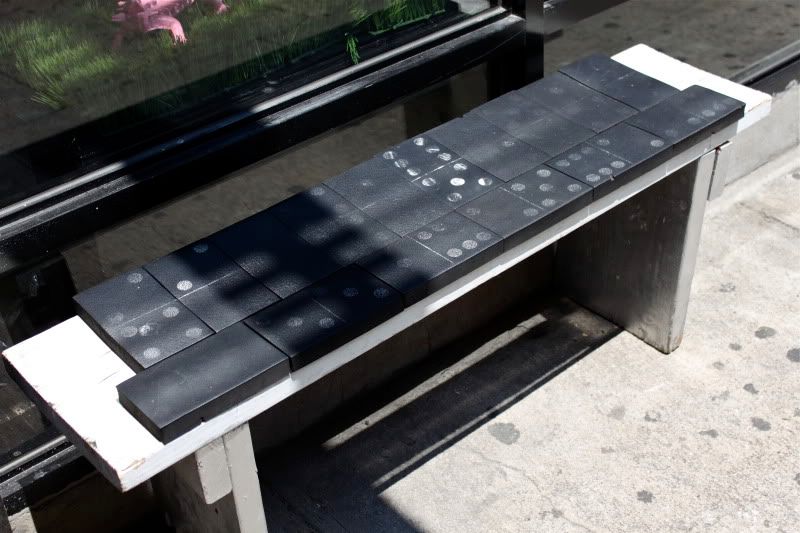 Adorable quirky bench in front of Pixie Market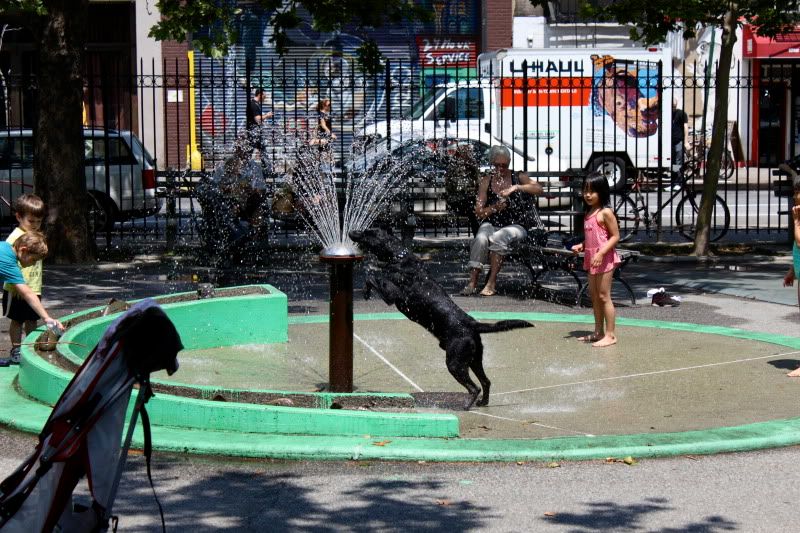 This park was so alive that afternoon, with crazy screaming kids running around the playground and around this water fountain. The highlight though was this black lab who was having the time of his life ferociously trying to eat the water that was spewing out of this thing.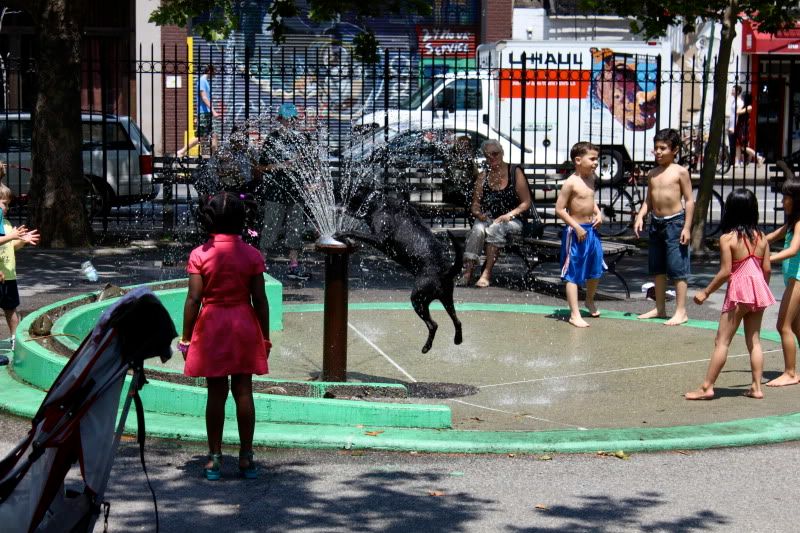 It was also kind of my mini mission yesterday to find a bike to take a photo with to enter the Topshop Bicycle giveaway because how perfect would it be for this bikeless New Yorker to finally get my hands on a bike! I kept trying to get down to Topshop during their free bike rental week to take one on a spin but the weather gods decided they didn't want me to go outside. If you want to help me (and Meeko because let's face it, if I get a bike I am going to get a basket to put him in) win a bike, you can check out my Chictopia profile
here
and vote :)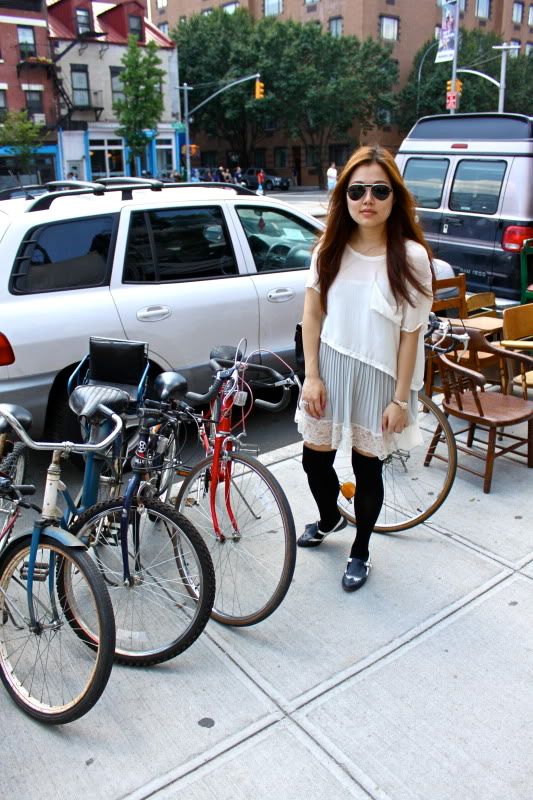 Outfit details: Reformation top, Lace slip dress, Marc Jacobs knee socks, vintage saddle shoes, Chanel 2.55, Chloé aviators.
Spotted this inside an antiques market (now this would be a bike giveaway on a totally different level! This one's for you
pretty lady
!
The weather has been picking up these days (thank god) but the clouds at night recently have been absolutely breathtaking.
I also wanted to thank you guys for all the sweet comments you leave me! It's become a ritual now of mine to wake up every morning and read them so it's always a great way to start the day. Hope everyone has a good week!! xxo