pickled radish with bonito flakes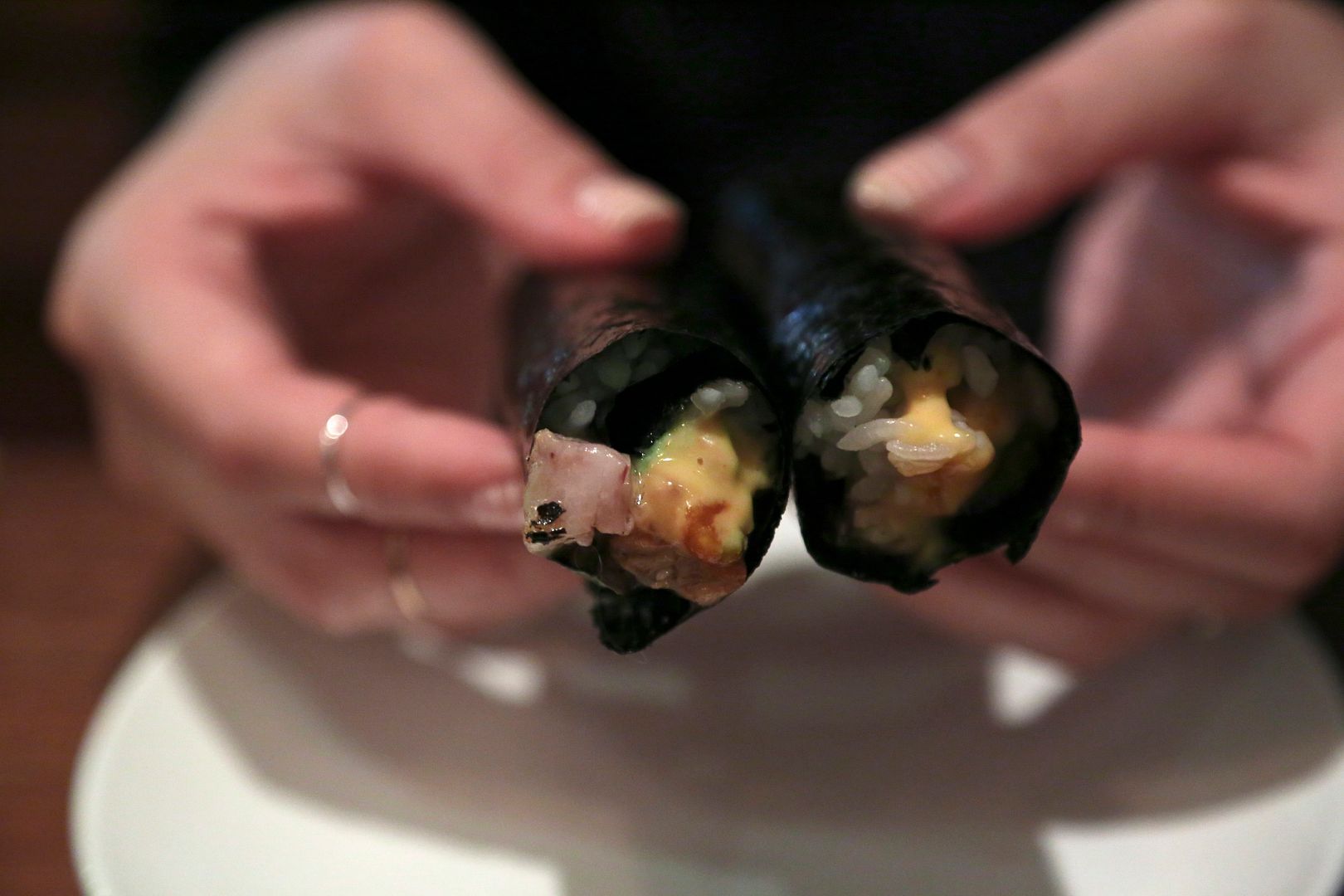 pork and unagi hand roll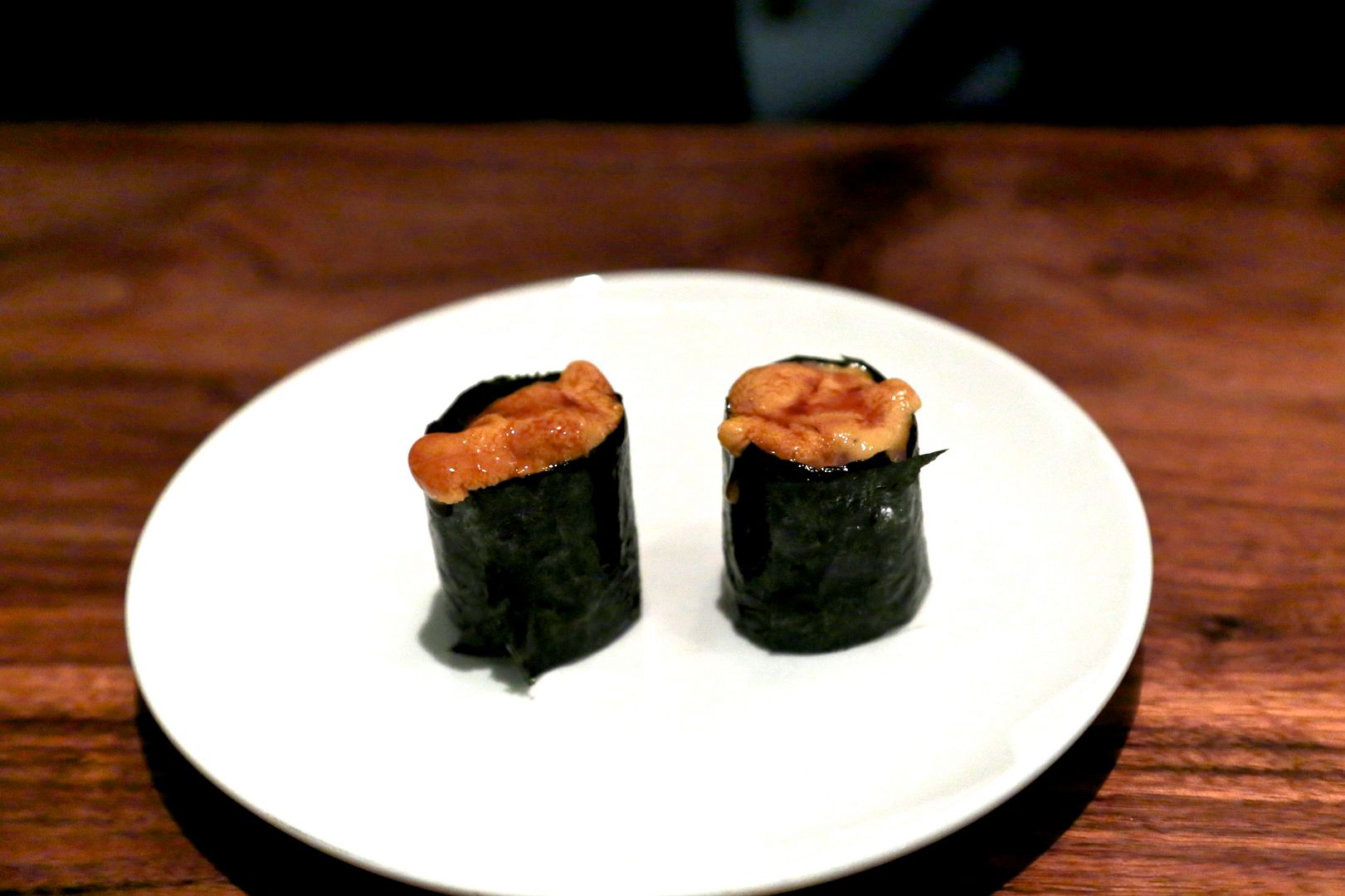 chopped beef with uni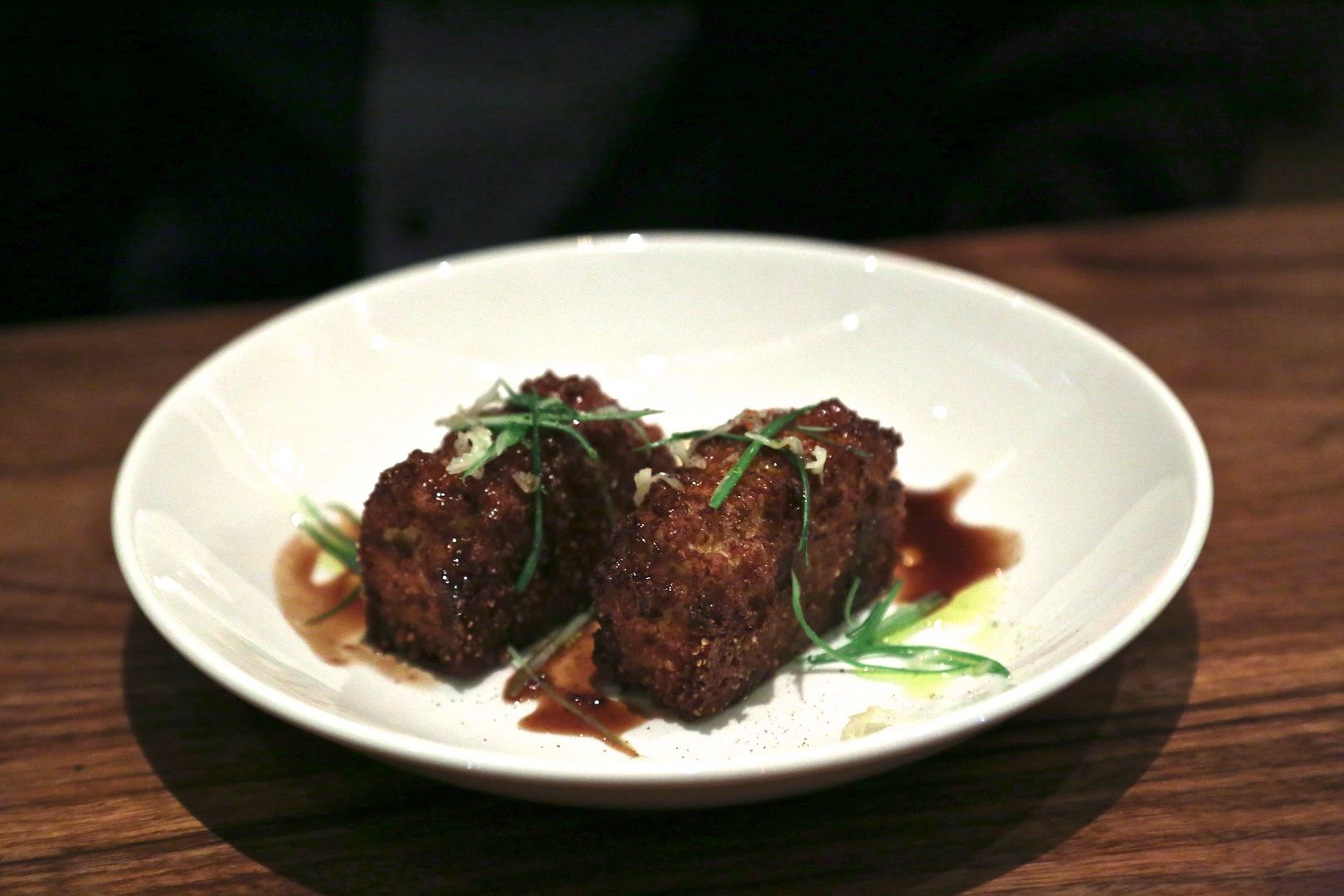 shrimp toast made with cornbread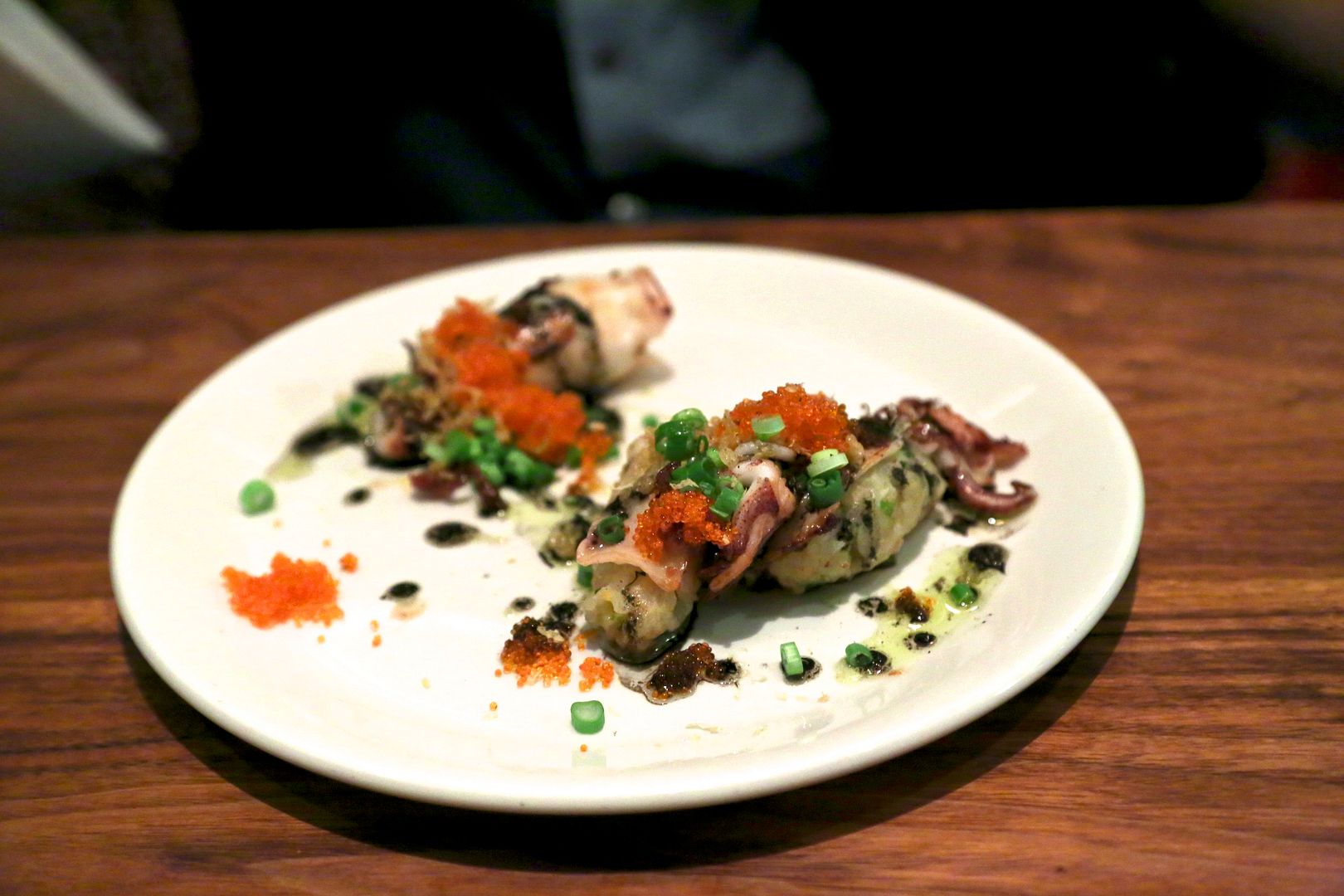 stuffed squid with rice and tobiko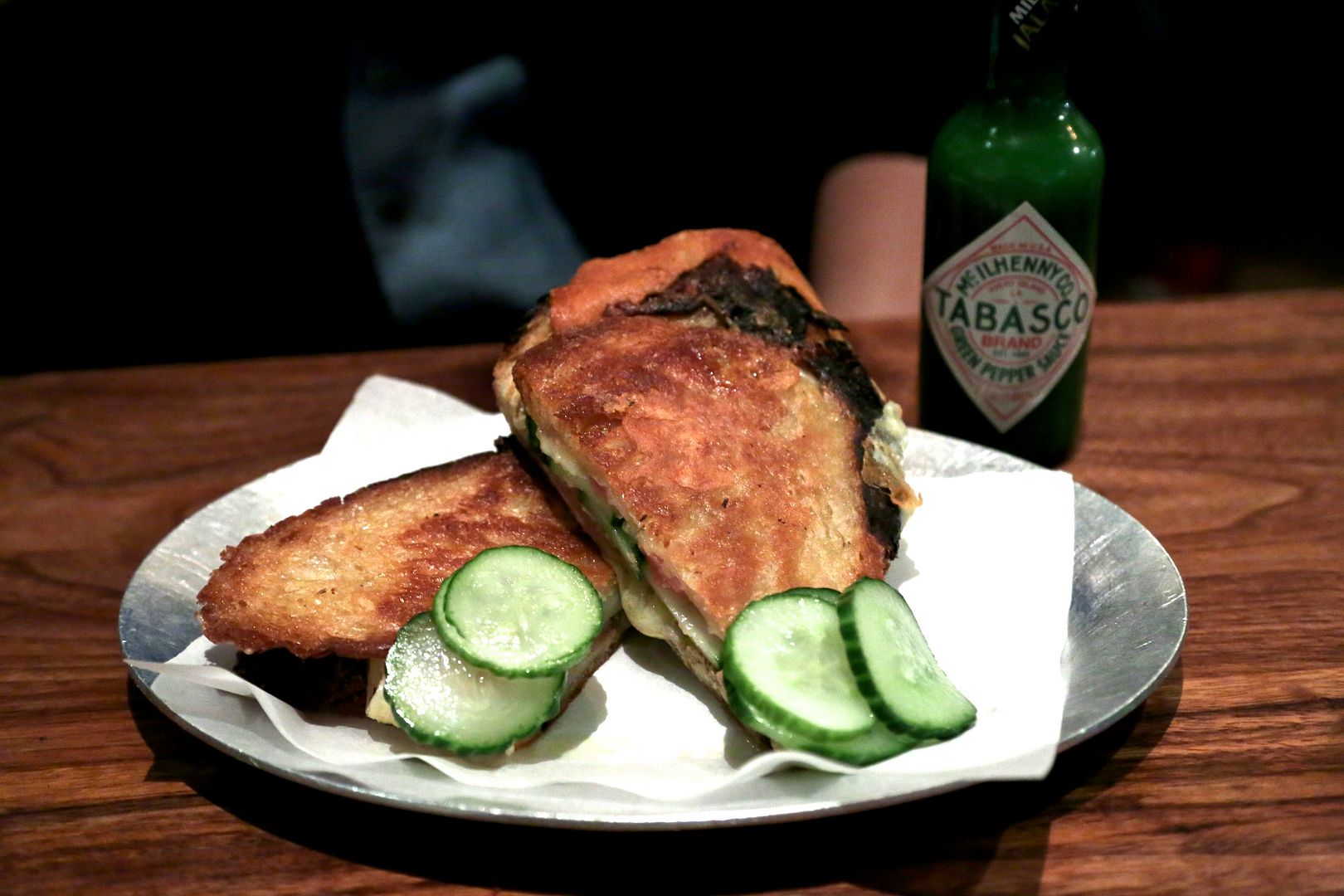 foie gras grilled cheese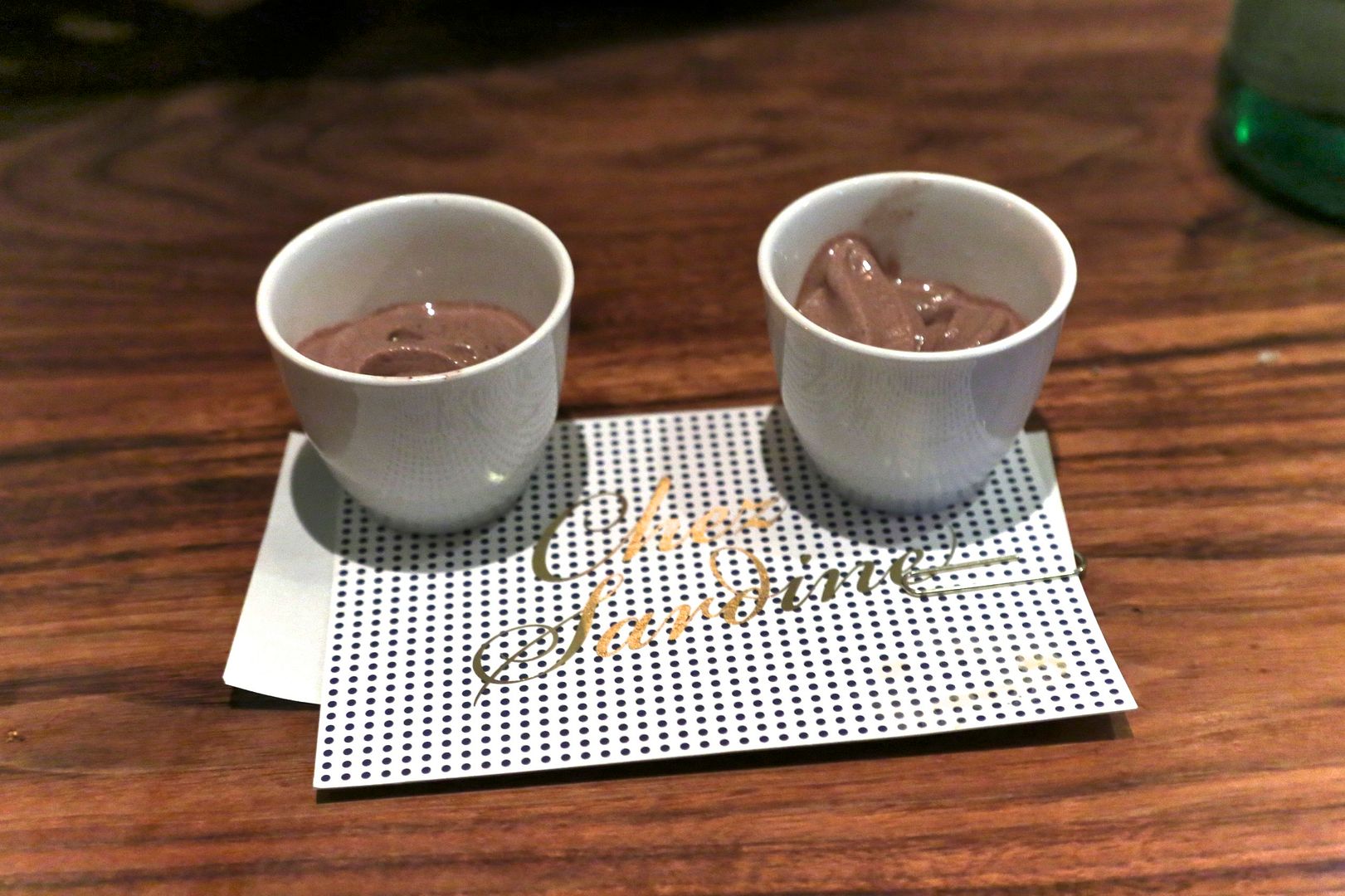 Chez Sardine
is one of my current favorite restaurants in the city. The ingredients are really simple but the flavor combinations are stupefyingly original - kind of makes you want to say... why didn't I think of that? salty pork and sweet smoky unagi paired together in a hand roll? GENIUS. chopped beef tartare with a beautiful piece of fresh uni and sushi rice?
excuse me while i go in that corner and my tastebuds explode.
And I know I don't even need to say much about the foie gras grilled cheese, that just about explains itself. butter, foie gras, bread, and tabasco is a culinary quartet that could melt away the most icy discerning palates into a pool of grilled cheese worshipping fanatics. The restaurant is super small so make sure to make reservations ahead of time. And please order that chopped beef, you'll thank me later.