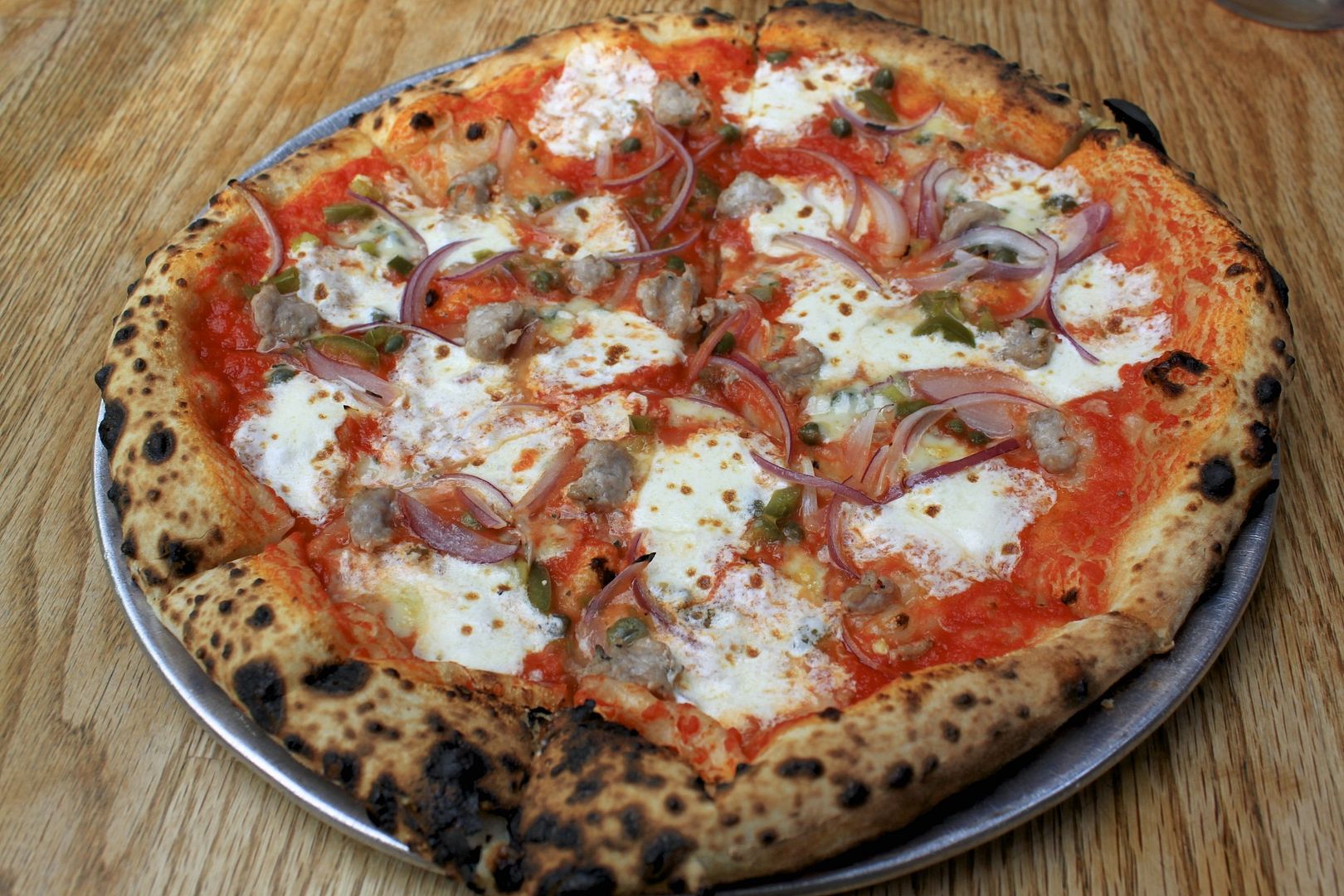 the beastmaster with sausage, gorgonzola cheese, jalapeños, capers, and red onions
classic bloody mary and campari cocktail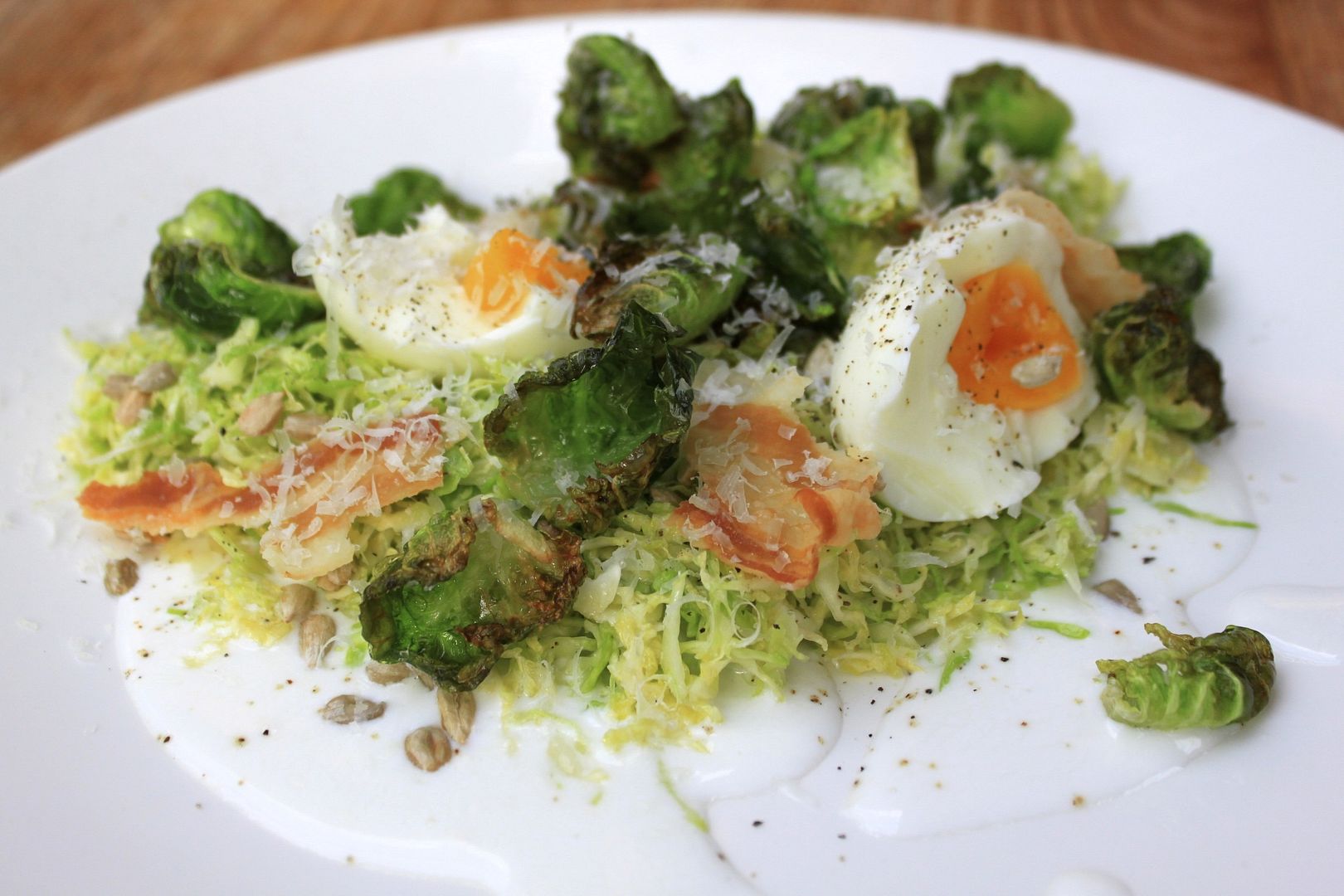 brussels sprouts with pancetta, egg, and buttermilk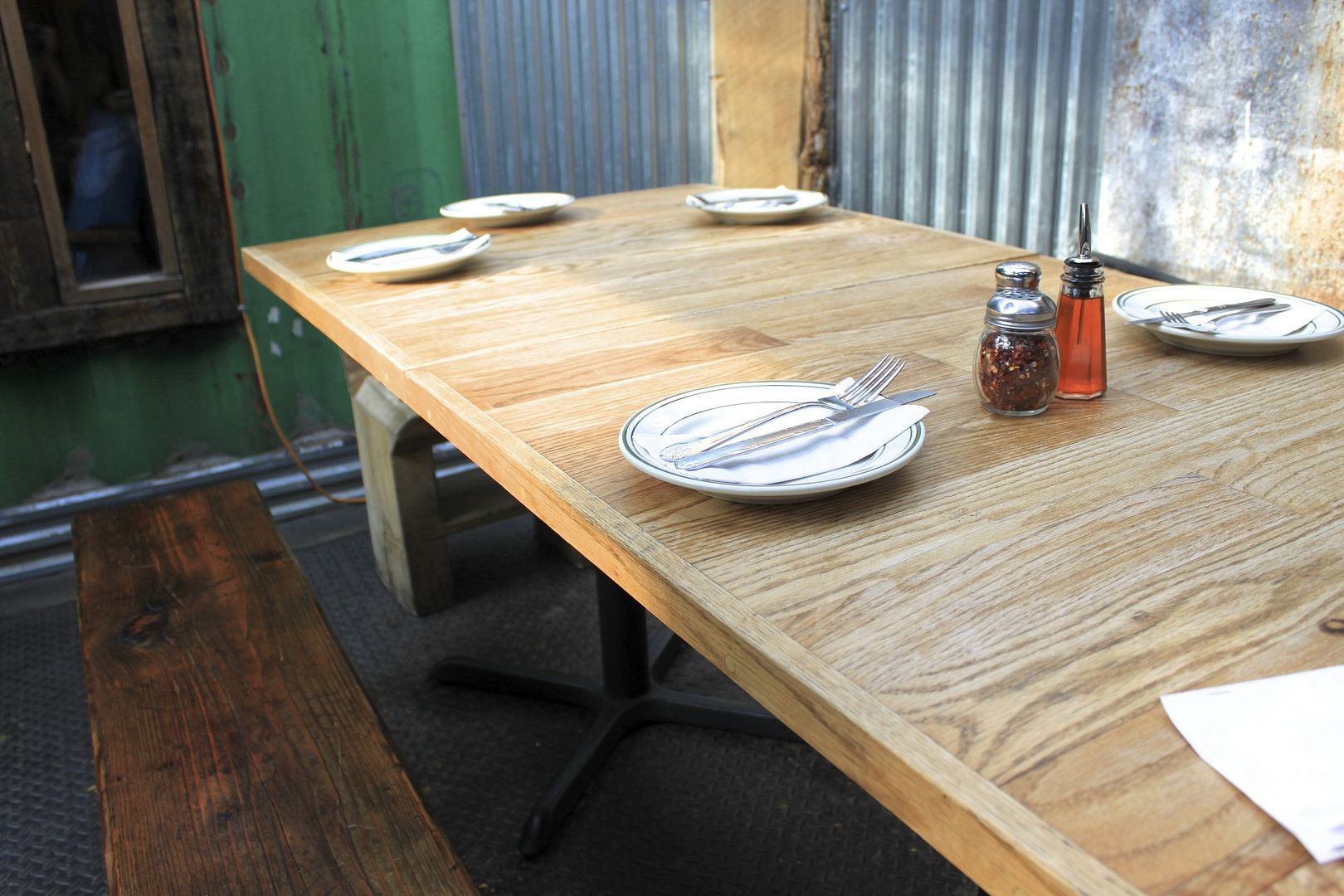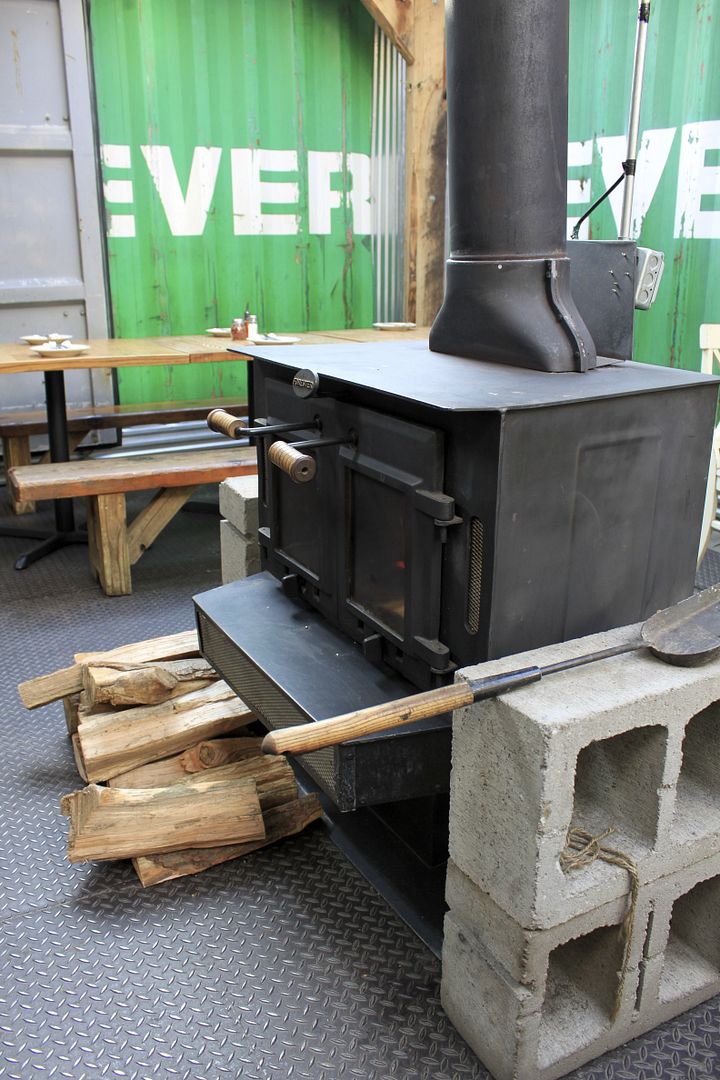 one of many amazing brooklyn restaurants worth the trek outside of my manhattan comfort zone.
roberta's
is cooking up some awesomely delicious pizzas with clever names that are just as epic. in addition to pizza, i would definitely recommend getting the brussels sprouts, not only to sneak in a healthy dose of veggies in between gulping bites of steaming hot cheesy meaty pizza, but also because their b.sprouts are just damn good.
read more about it on
my yelp review here!