spicy tuna handroll - if i didn't know any better... i would've eaten about ten of these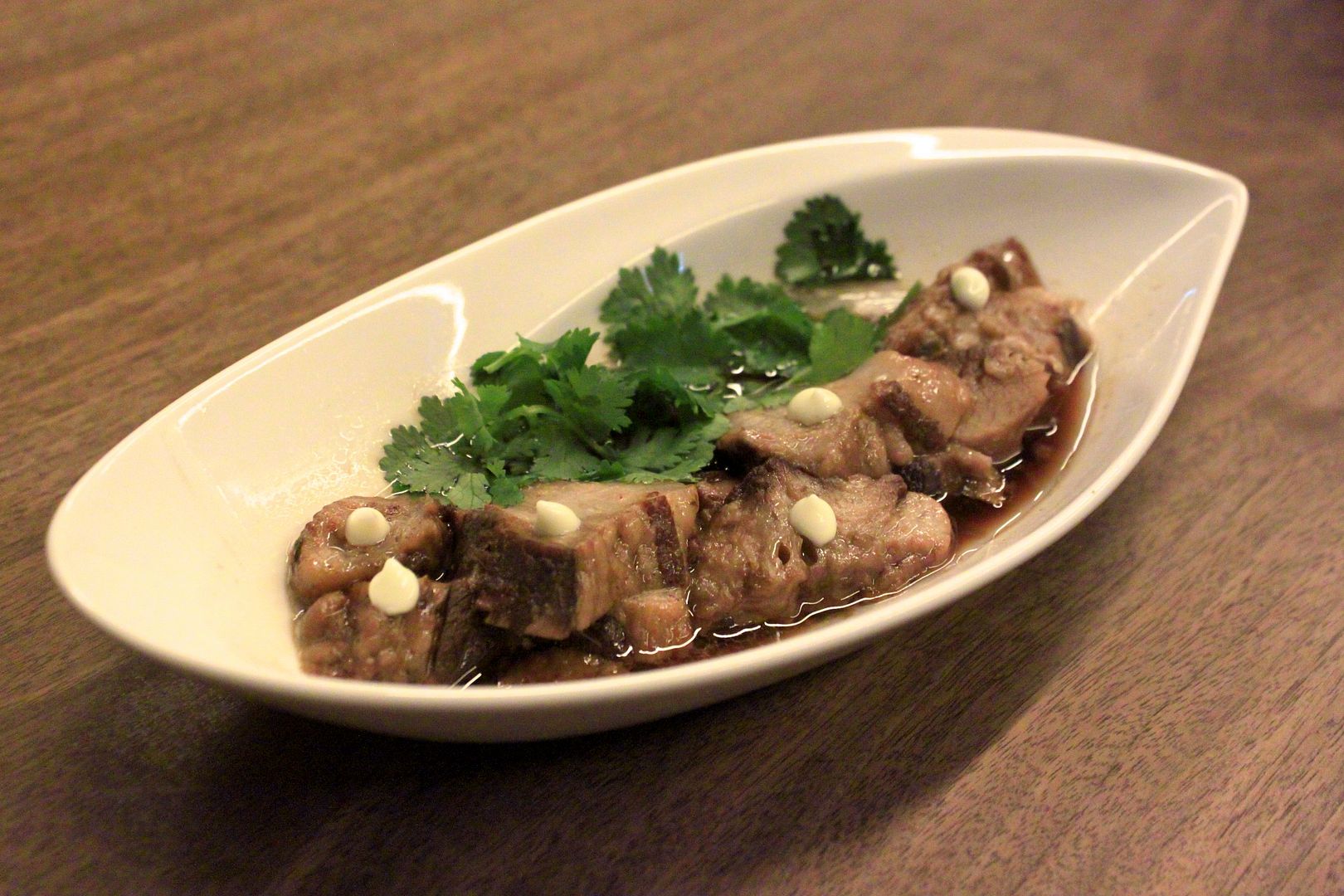 pork betty
kinpira magic - one of my favorite things to eat!
party bomb: spicy mc bomb, mc low bomb, pink bomb, and
spicy una bomb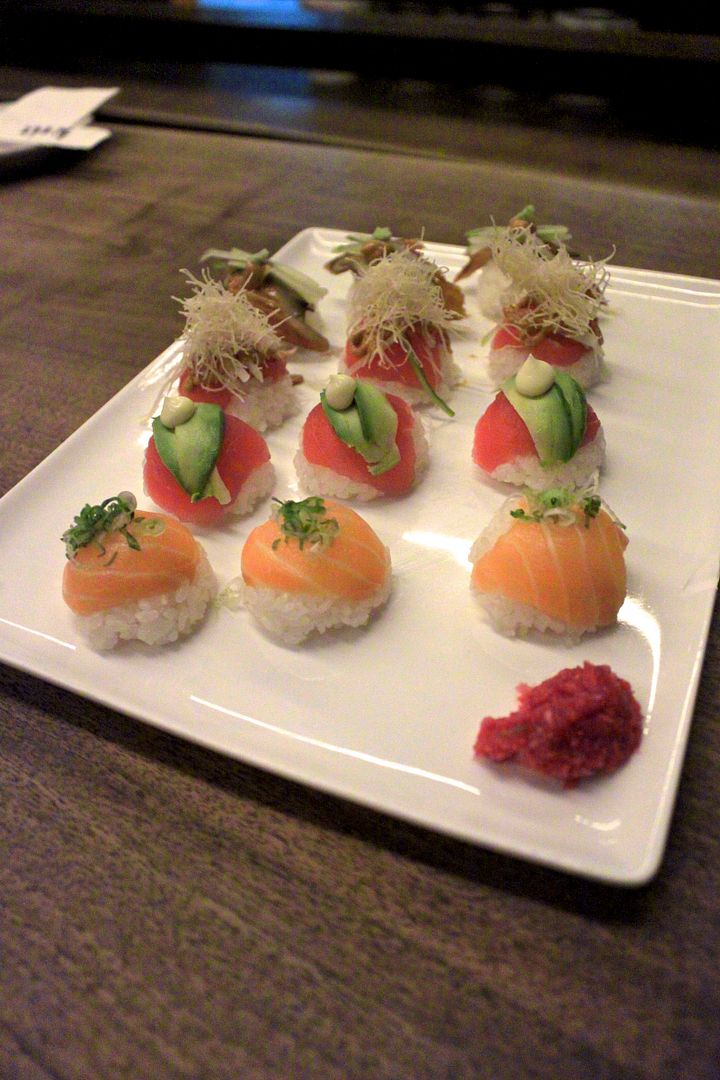 prelude to actually writing about the food - first post of 2013! happy new year everyone. thank you for continuing to read my blog despite the rather bumpy posting rate. unfortunately or fortunately (whichever way you'd like to call it!), my aggressive work schedule and the boy's penchant for lovingly convincing me to play vs. spend time in front of this glowing iMac screen has deterred me from posting as often as I'd like! Hoping to publish a more extensive/comprehensive/easily accessible list of my new york city favorites this year and also fulfill a little mini dream blog project of mine but all of that is still to come! let's cross our fingers and make a little wish that the stars align to help nudge our willpowers along to make this the best year yet!
Momo Sushi Shack
is another amazing place in Brooklyn that makes me long/anxious for the 2053 days when we will be teleporting up a storm. how happy my tummy would be then.
I love me a good sushi hand roll and Momo does not disappoint. I would suggest ordering this A$AP. I also never met a lotus root I didn't like but the one here was exceptionally good - call me a sucker for super thin slicing and great seasoning skills.
Planning on going back here for dinner to get a handle on their sashimi action!
Read more about it
here on my yelp review
!