Just behind this plain, unassuming wooden door is one of my newest favorite restaurants,
The Little Door
. I took the boy here for his birthday dinner during our stay in Los Angeles and I have to say that there is something really magical about this space. I was so happy to have narrowed down his celebratory night to this restaurant because the incredible food, the ambience, our delightful oh-so-french server, everything came together to make it an unforgettable night.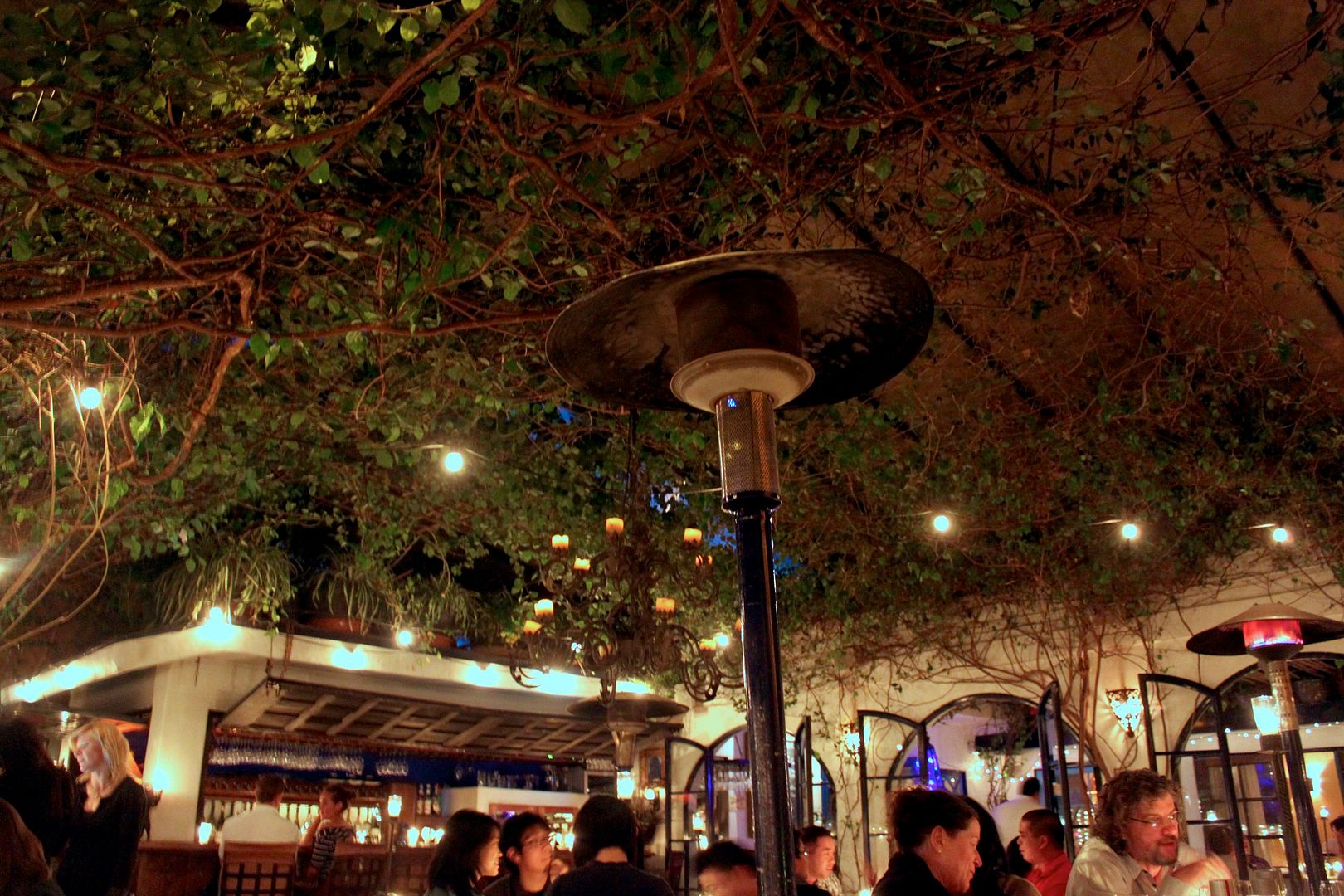 If you make reservations here, make sure to ask to be seated in the winter garden - it's so intimately beautiful in this little space. You'll be surrounded by a sea of vines and foliage that will make you feel like you're outdoors in a secret garden of your very own.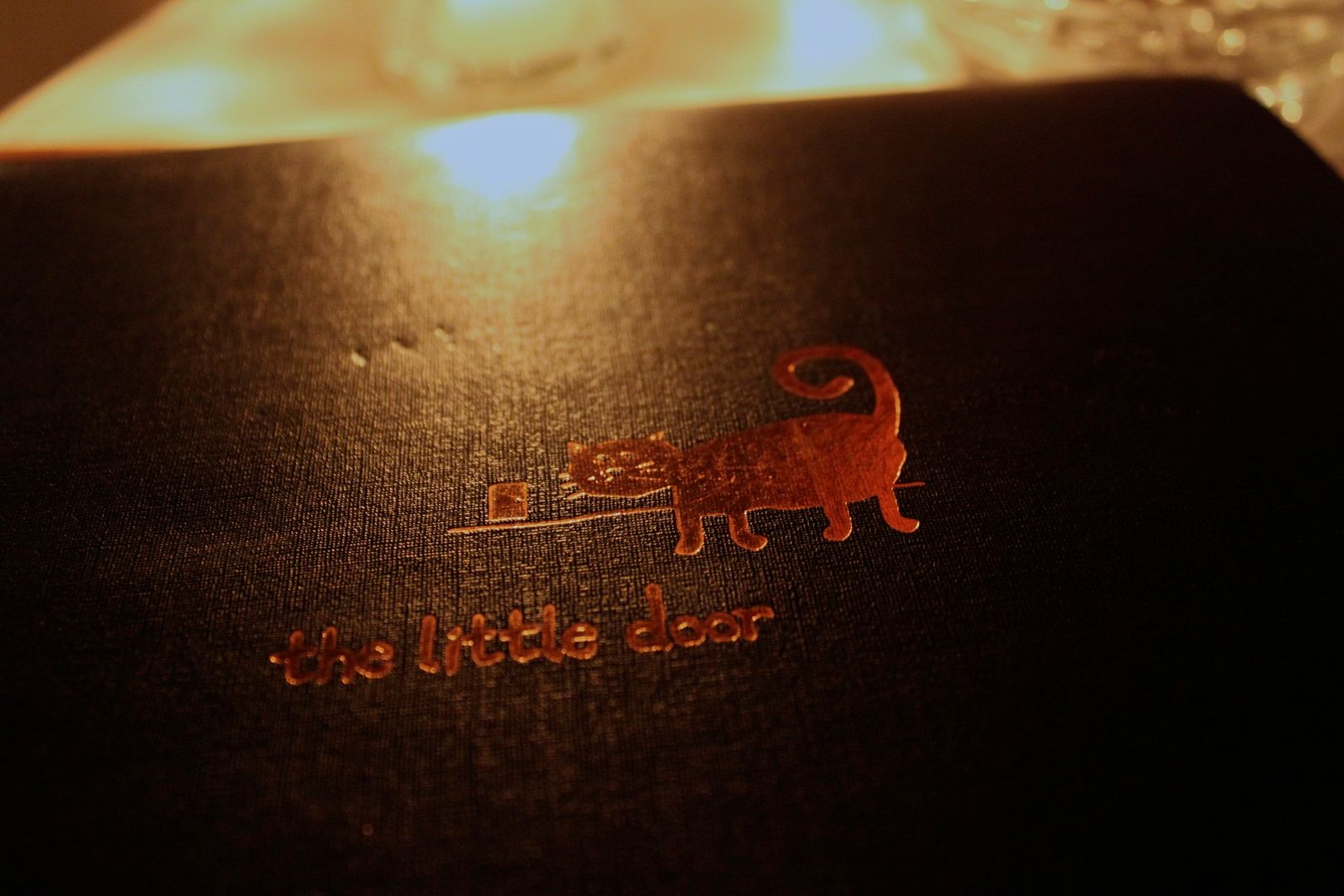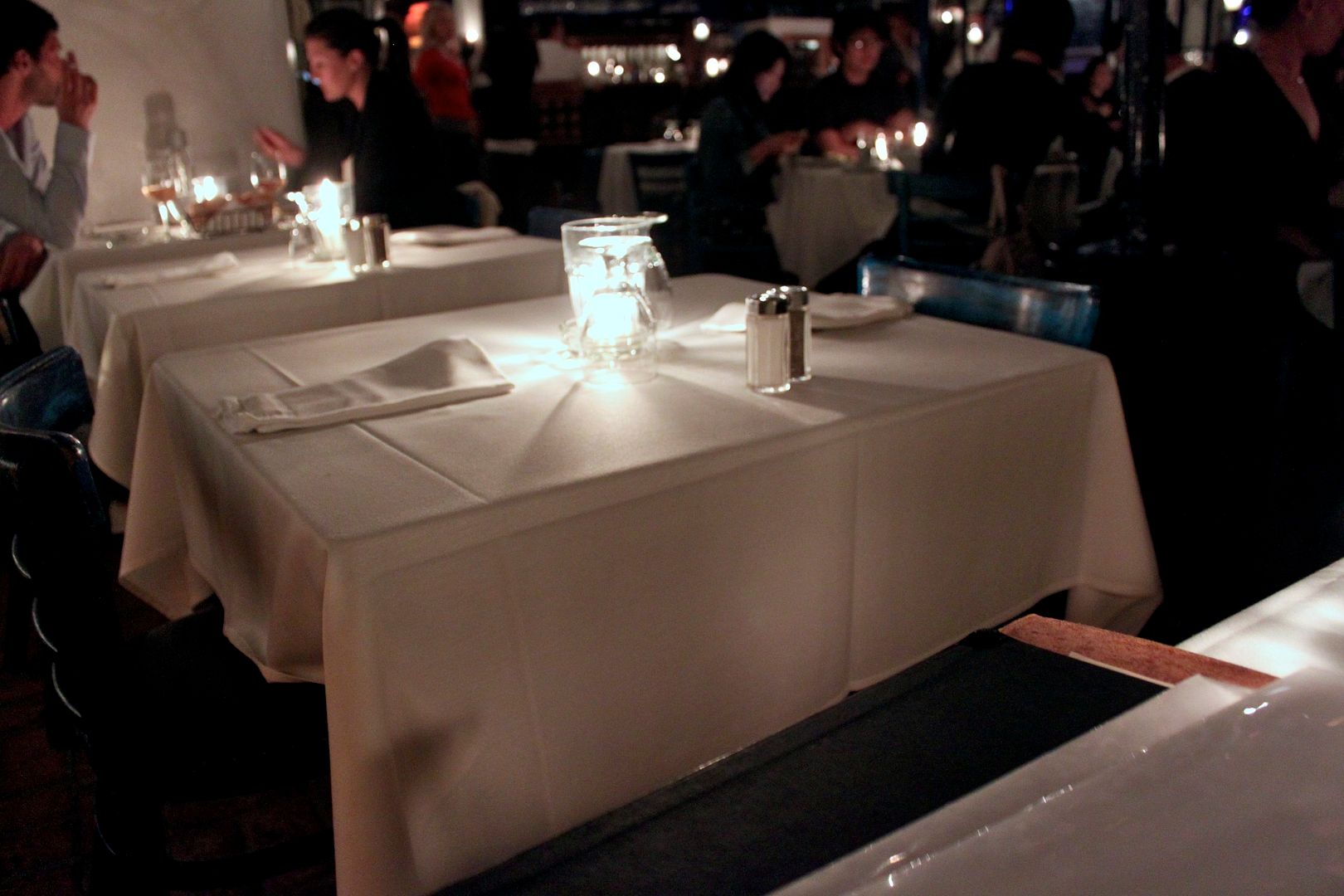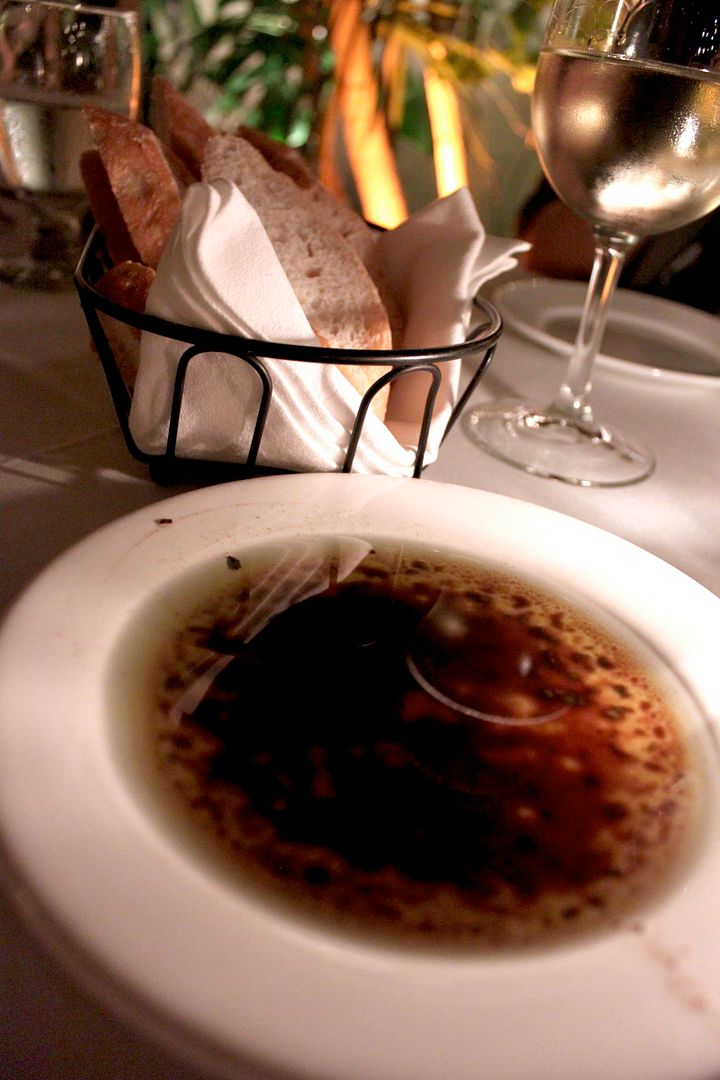 Basket of homemade pita, flatbread, kibbeh, falafel and spanakopita - I never knew how much I loved spanakopita until I tried it here!
"Mezze" - assorted mediterranean appetizers. This dish was literally a plate full of surprises! I had a lot of fun trying each little tiny mound of different flavors and textures although I'm convinced that when you're met with such a variety of flavors, it makes it difficult to stop yourself from devouring the entire plate by yourself! Next time I go to this restaurant, I'll need to order a plate just for myself...
Black olive tapenade grilled filet mignon with espagnole sauce served with braised rainbow chard and roasted fingerling potatoes
Braised european monk fish with bouillabaisse broth and saffron aioli served with fava beans, baby artichokes, carrots and peewee fingerling potatoes
Vanilla bean crème brûlée - the crowning glory of our meal was our dessert. The boy was nice enough to let me take the first crack at the crispy crackled top, and as soon as that little spoonful met my lips, I believe I let out an instantaneous yelp of food joy!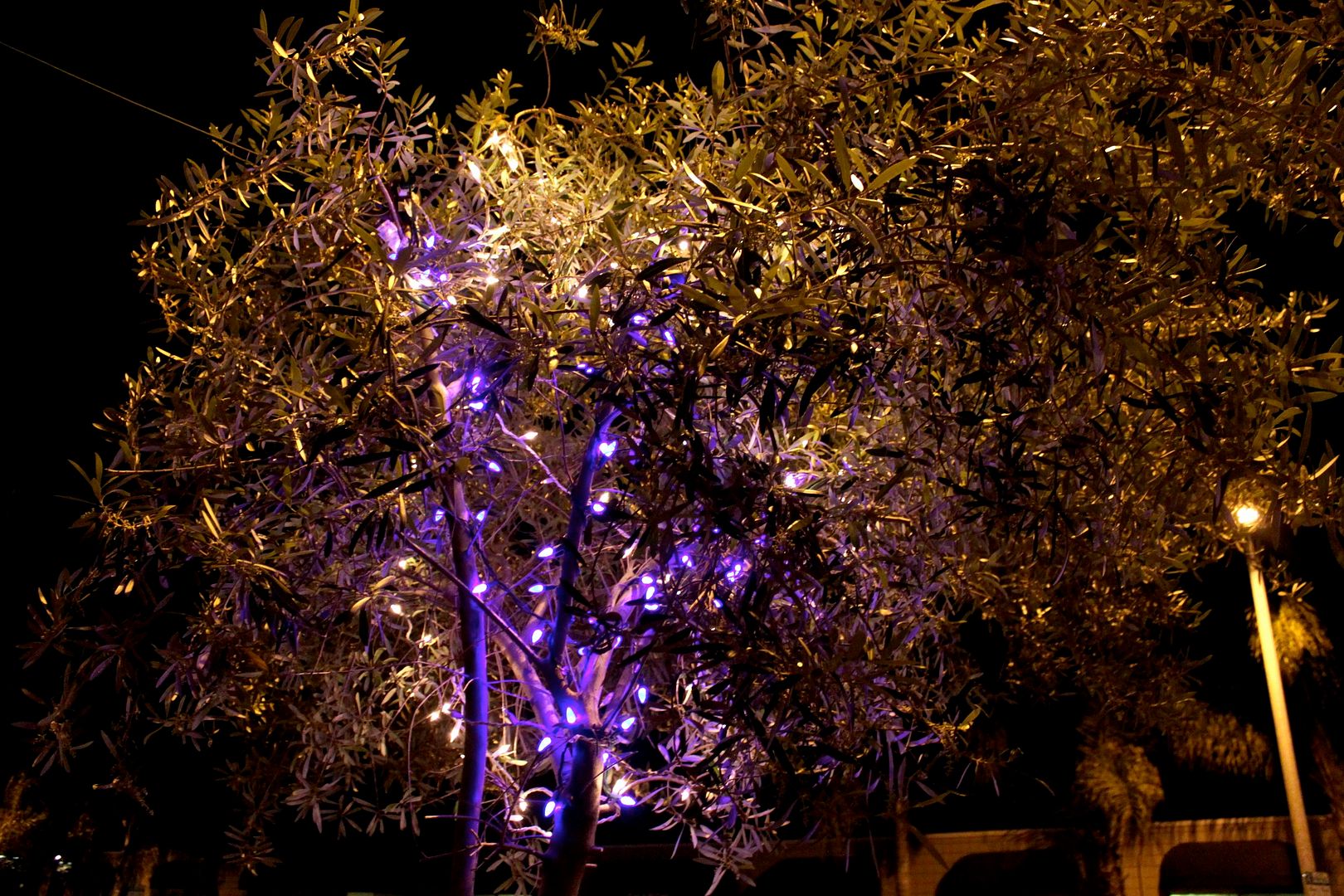 Thank you Little Door for giving me an amazing food memory that I can keep forever. Next time I'm in LA, I'm going to visit the little café that is located right next door to this restaurant,
The Little Next Door
, which I can only imagine will be just as delicious!
I love you without knowing how, or when, or from where. I love you simply, without problems or pride: I love you in this way because I do not know any other way of loving but this, in which there is no I or you, so intimate that your hand upon my chest is my hand, so intimate that when I fall asleep your eyes close.

One Hundred Years of Solitude, Gabriel García Márquez