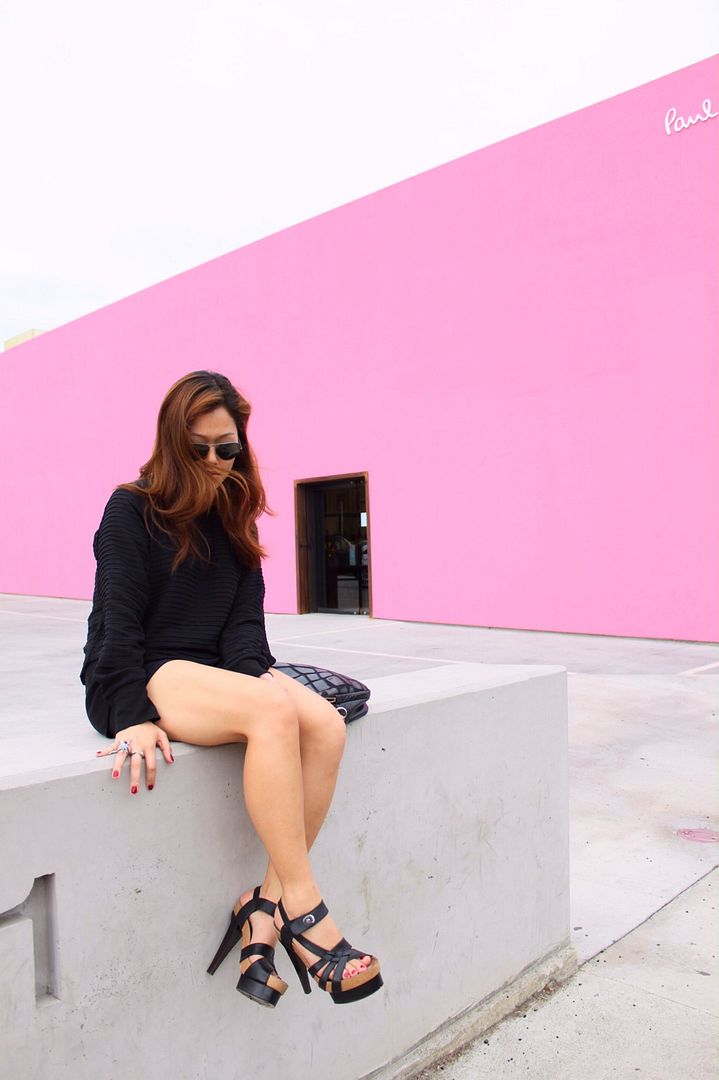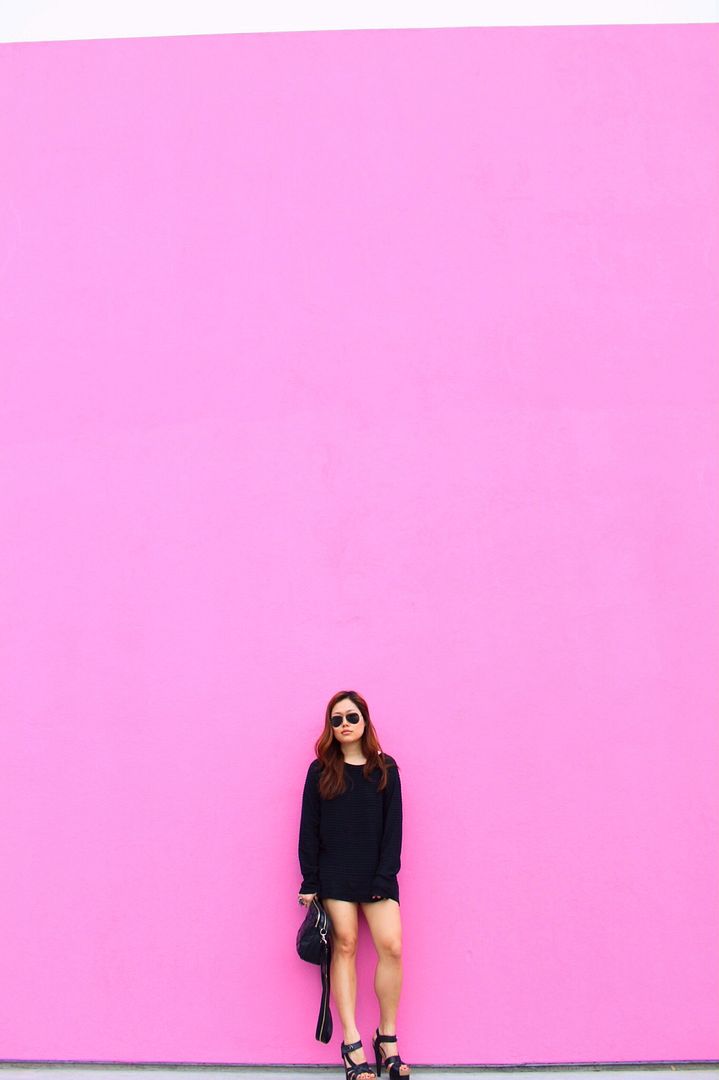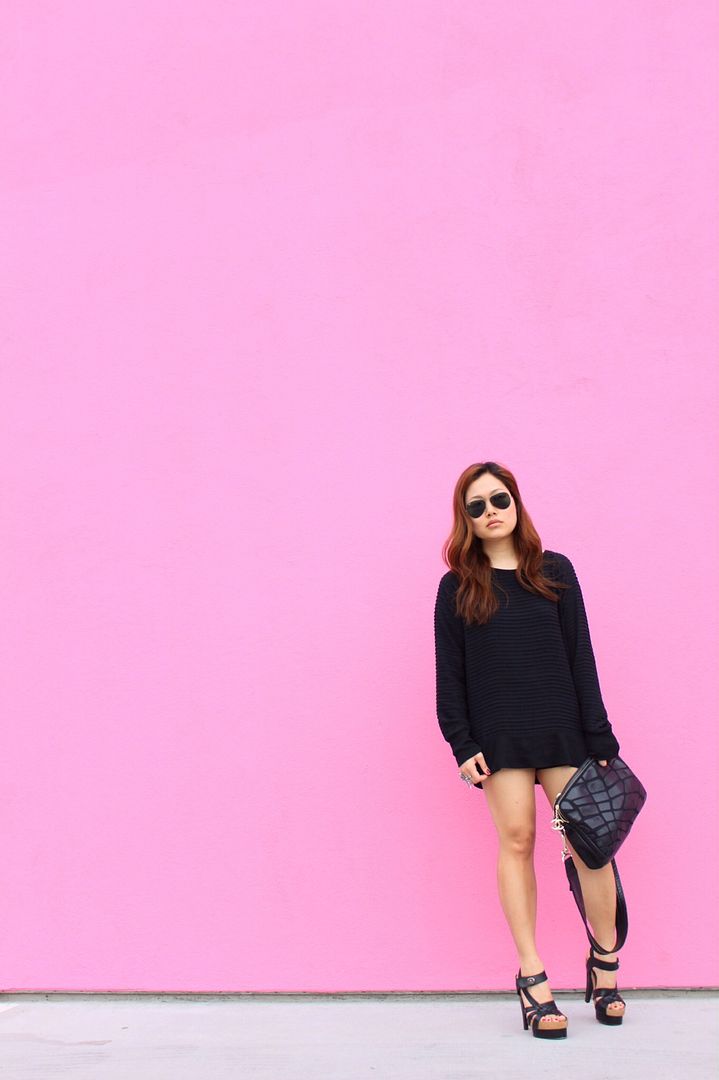 Outfit details: Rag & Bone pleated silk raglan, Lululemon black shorts, Balenciaga cork platforms, Chanel bag
I think I've worn this Rag & Bone raglan almost every other day since I bought it a few weeks ago. I love how a piece of clothing can be so completely perfect for you and once you've been united you never want separate. Several of my recent wardrobe additions that I feel that way about are from Rag & Bone - the boys over there are just getting it so right. I can't wait for the fall '10 collection to hit stores in July!
I took these photos outside of the Paul Smith store on Melrose yesterday after leaving Decades feeling a bit overwhelmed by their impeccably edited collection of vintage. Seeing such beautiful clothing and accessories gives me just a little reminder that I really love being a part of this industry.