The boy and his lovely family took me out for my official birthday dinner at
George's at the Cove
in La Jolla and it was really a night to remember! Great company, copious bottles of red wine, perfectly fresh California cuisine, a spectacular view of the sunset, and of course, birthday presents!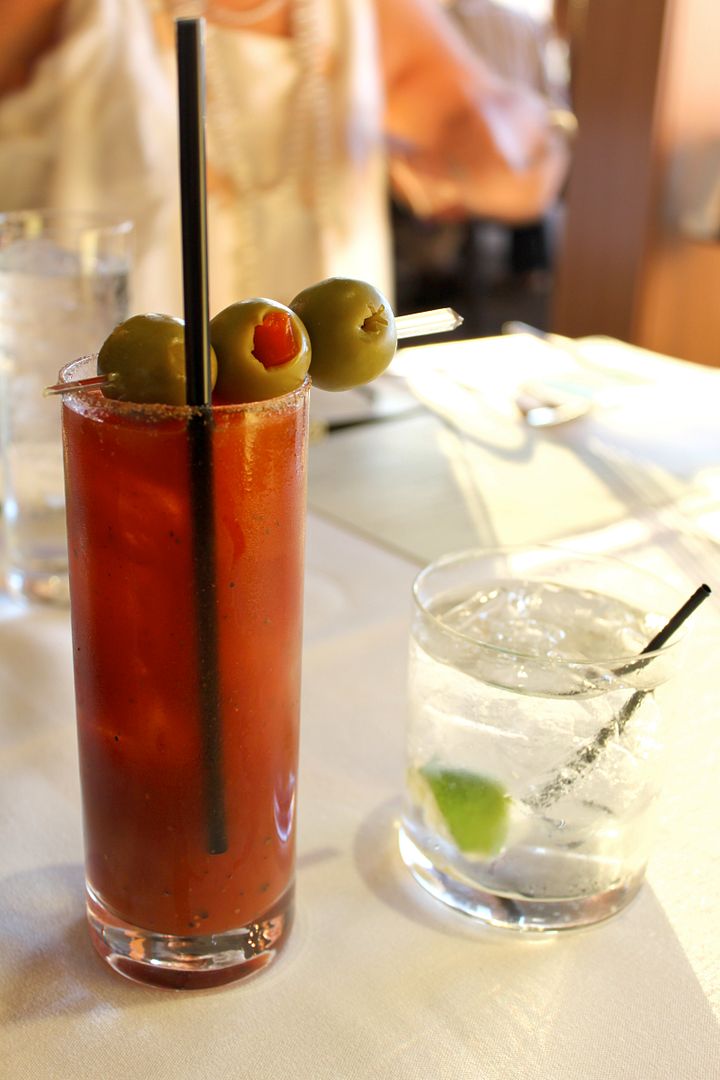 My favorite thing about George's is how they've split up their restaurant into three separate dining experiences. California Modern on the first floor where I ate has an entire wall that faces the ocean made of glass so you can look out and enjoy a breathtaking view of the ocean while eating your meal comfortably indoors - perfect to accommodate chilly California nights when you still want to feel like you're eating outdoors. The more casual second and third floor bistro and bar are also equally lovely and are on open terraces if you're looking for a true outdoor beachside dining experience.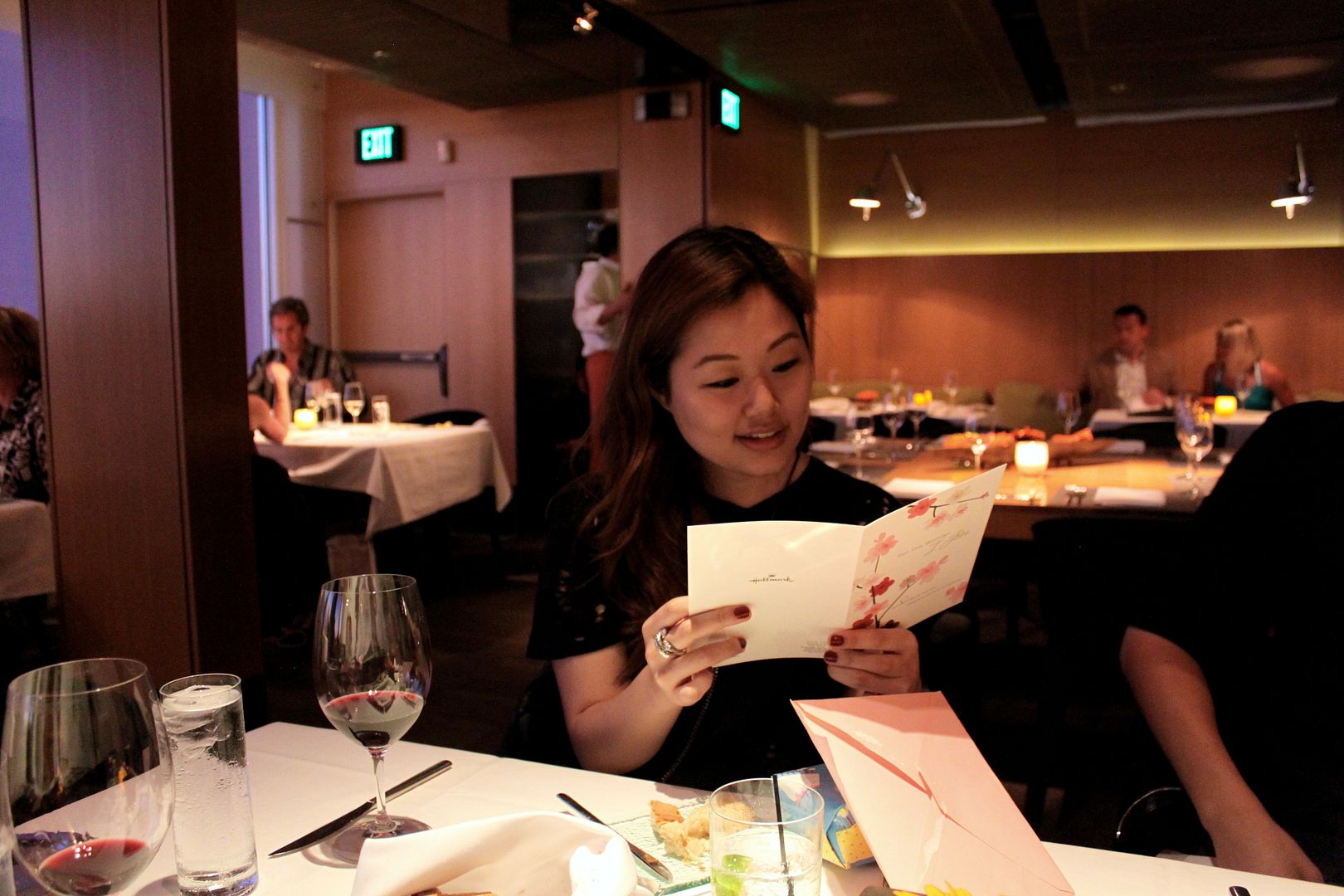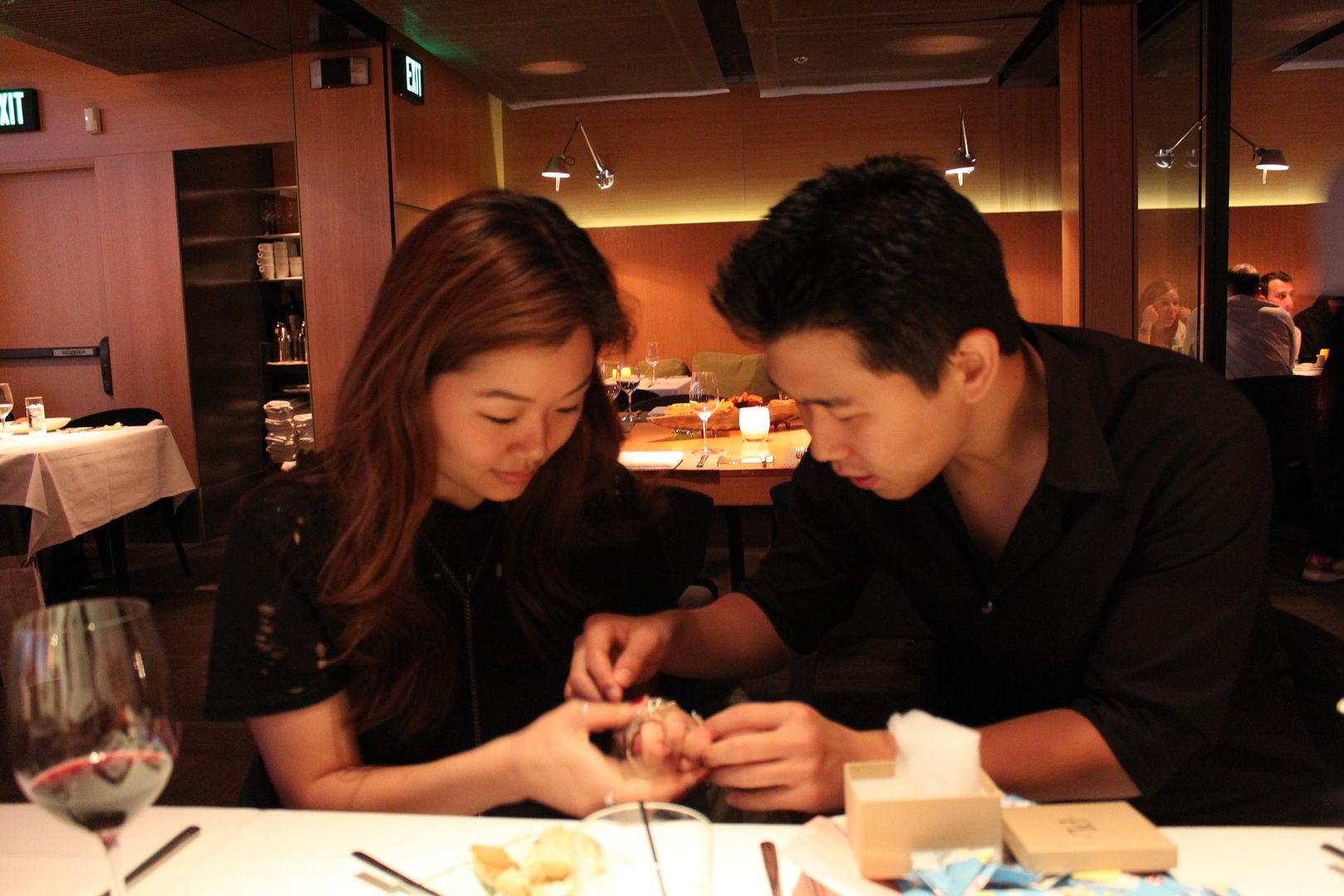 The boy was both very generous and thoughtful this year and got me the Pamela Love talon cuff that I have been lusting over for what seems to be a lifetime. I'm honestly so in love with it that I would sleep with it on if the claws weren't so sharp and could potentially be a small hazard for my little dog Meeko who sleeps next to me every day.
The details on this thing are just exquisite!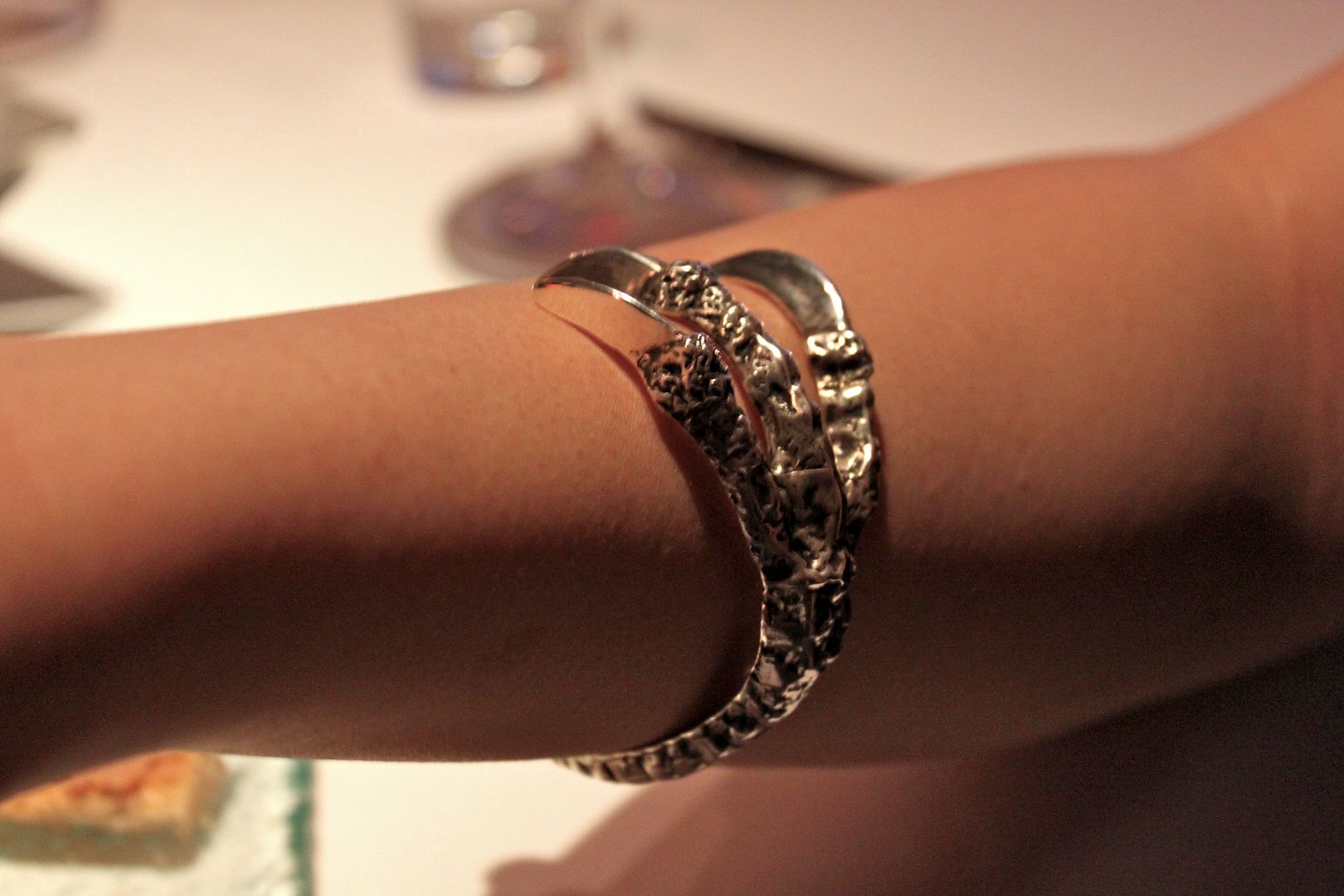 The boy's mom got me the most beautiful ring from Bottega Veneta. I love how organic the patterns on this ring are and how it mimics the natural creases on my hand.
Half-dozen Pacific oysters with cocktail sauce and mignonette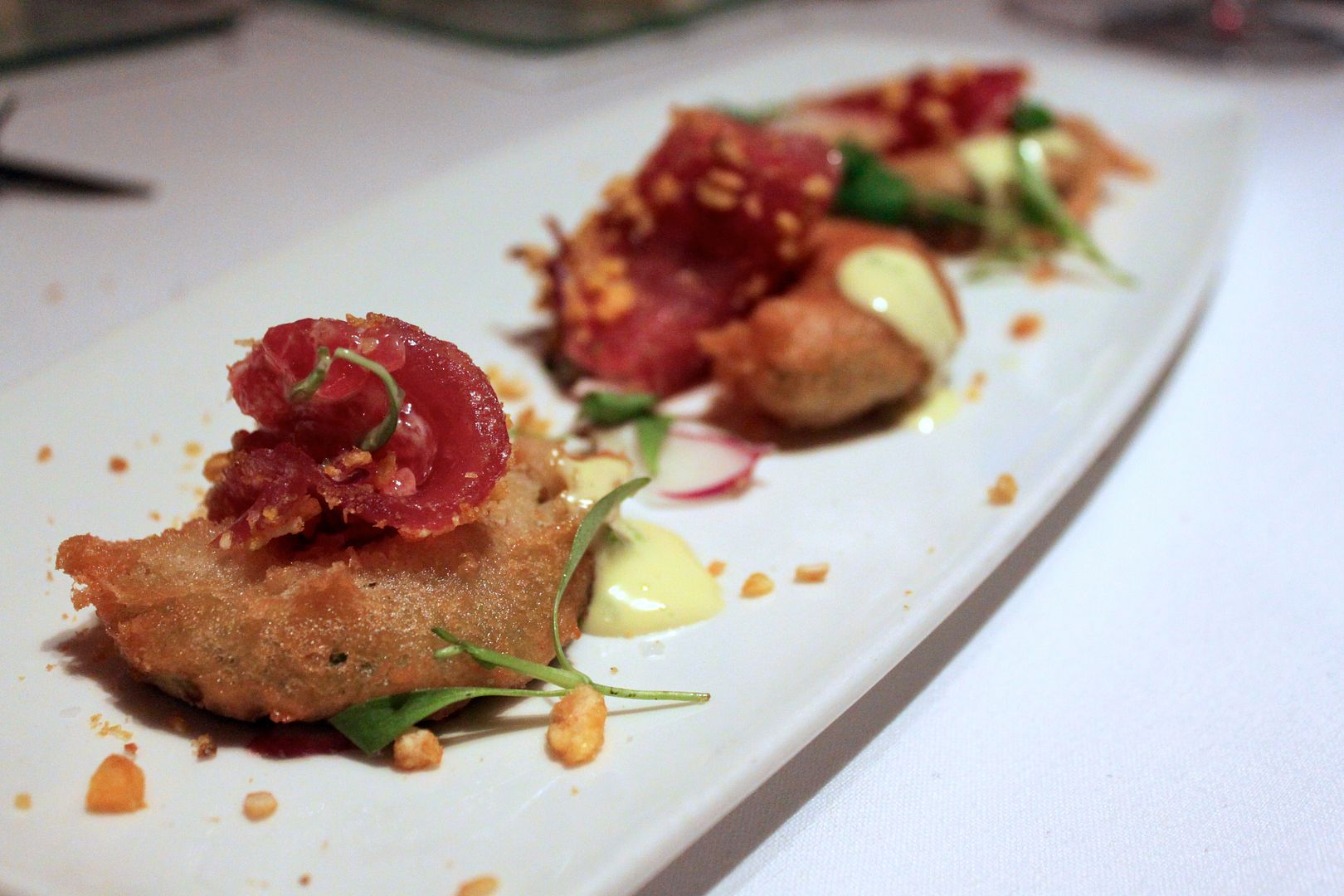 George's take on classic California fish tacos
Grilled local octopus with potato confit, fava beans, marinated spring onions, and fennel-saffron aioli
Chino Farms corn risotto with beans, guanciale, and a soft poached egg
Pacific Grouper with zucchini puree, ragout of artichokes, spring onion, fava beans, black olive sauce, and dried tomato relish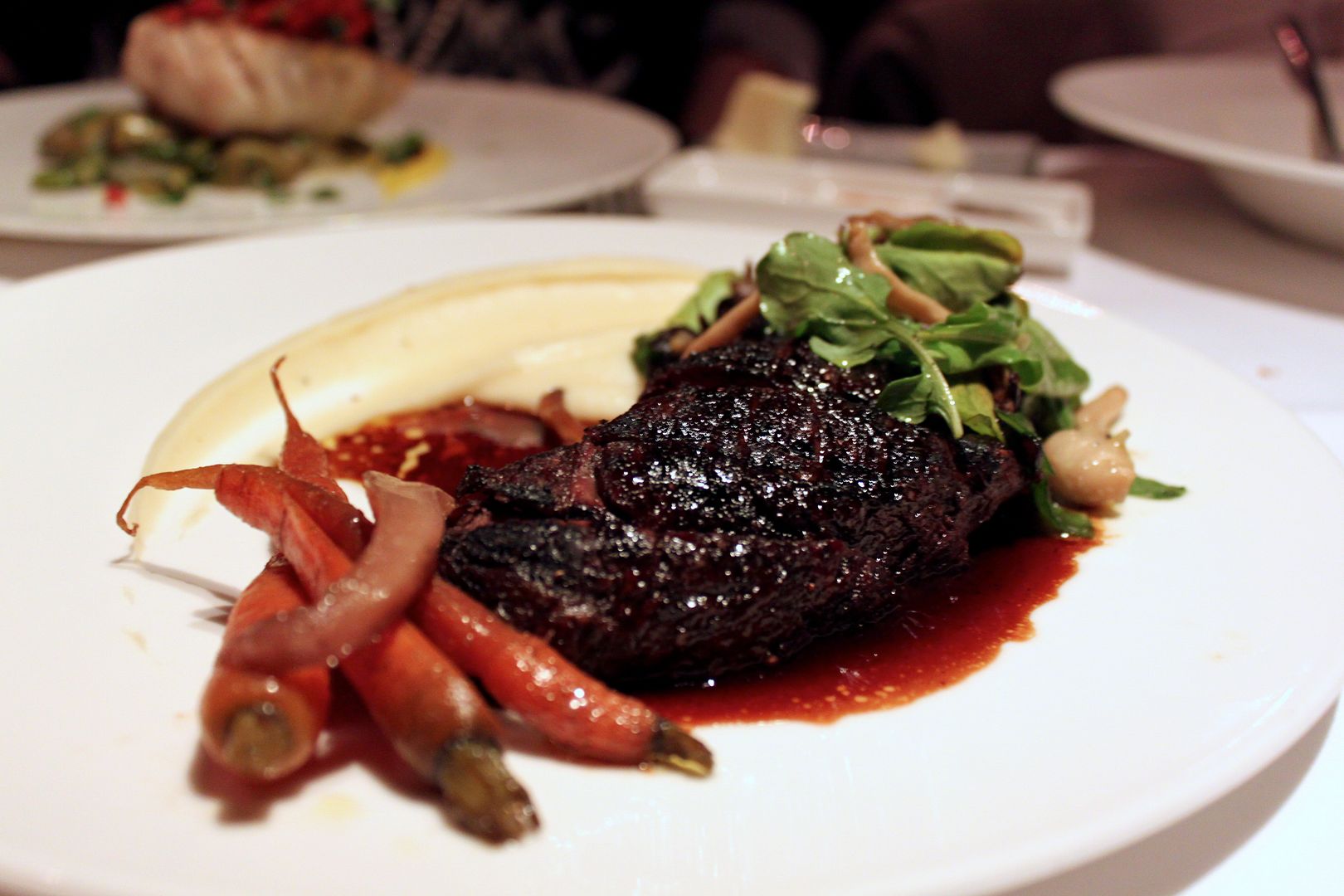 Prime hanger steak with carrots and mashed potatoes
Spring pea soup with asparagus, dungeness crab cake, and toasted almond-lemon cream
Maine lobster seafood stew with toasted pasta, marcona almonds, orange aioli onion-mustard jam, and red wine sauce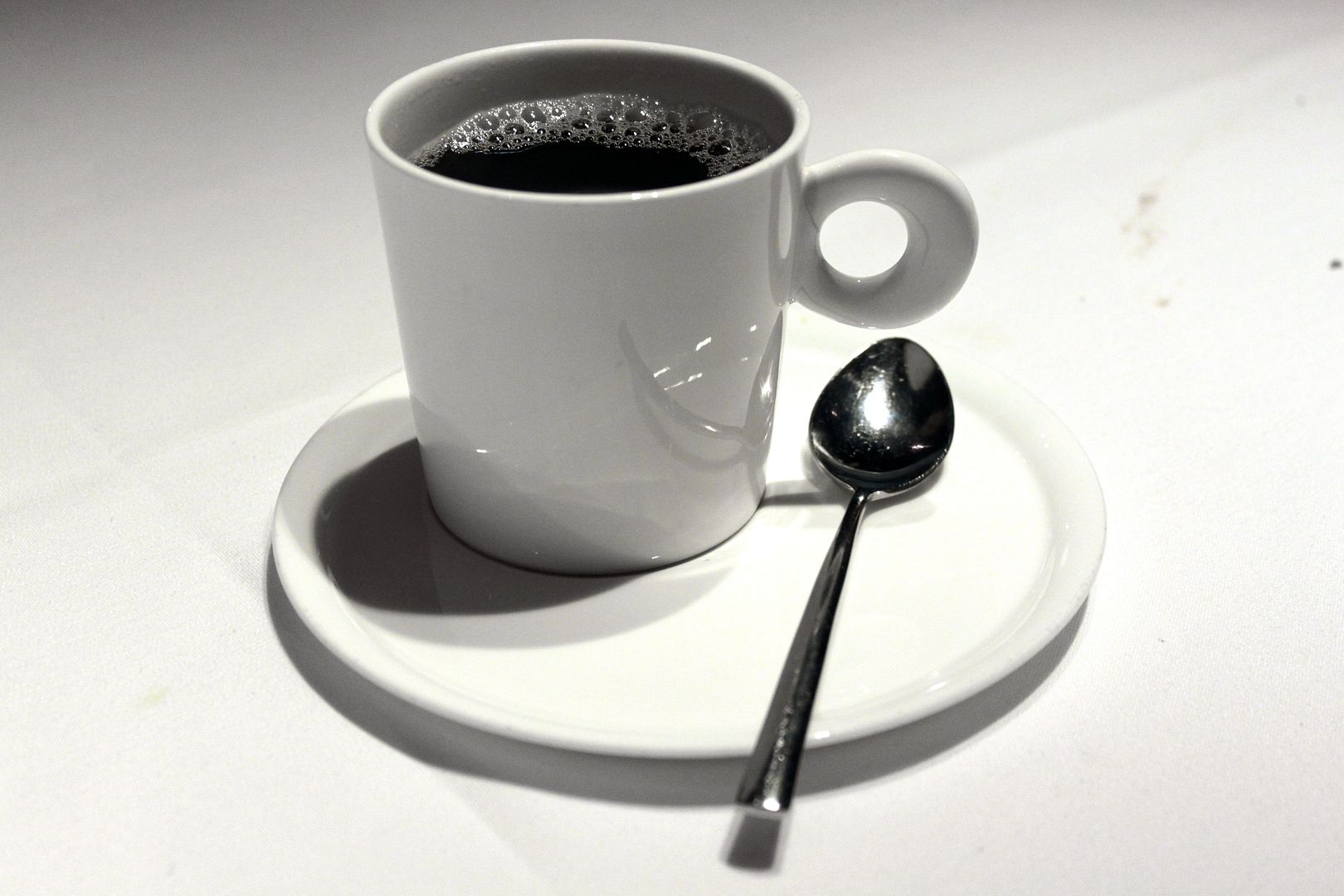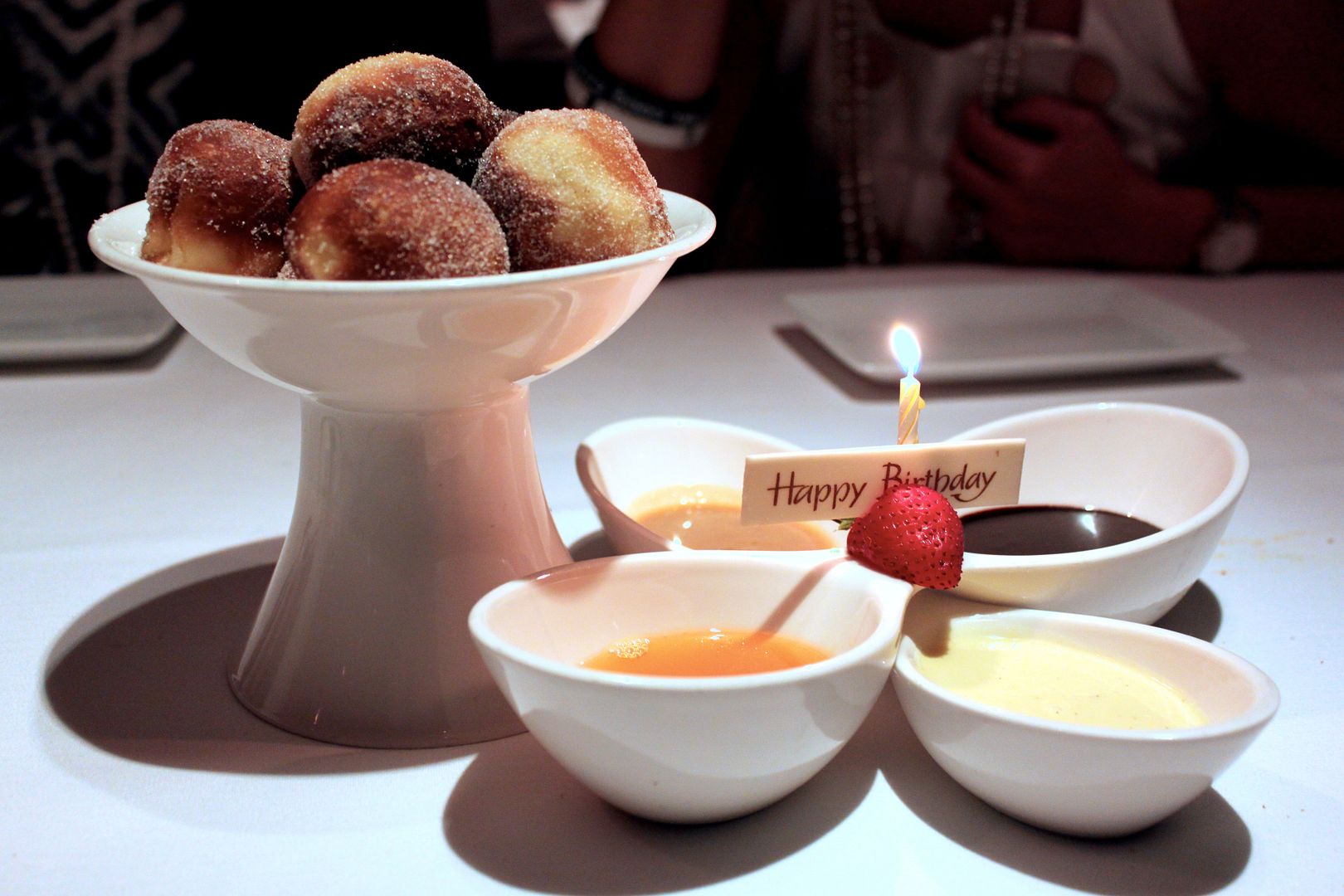 Freshly made doughnut holes with four dipping sauces - who needs a birthday cake when you have a spread like this!