On the morning of my birthday, the boy and I drove to La Jolla to have brunch at
The Brockton Villa Restaurant
, which as you can see, has the most stunning view of La Jolla Cove, so you can sit down, enjoy a delicious meal, and watch snorkelers and kayakers have fun in the beautiful crystal blue water, right alongside pods of seals and pelicans. This was my first time exploring the La Jolla area of San Diego and I have to say that they really have some of the best oceanside dining spots I've ever been to!
Crab Ipanema: lump blue crab, sliced tomato, poached eggs, english muffin, and spicy tomato coconut sauce - I ordered this because the menu noted it was the local favorite - that spicy coconut sauce did not disappoint!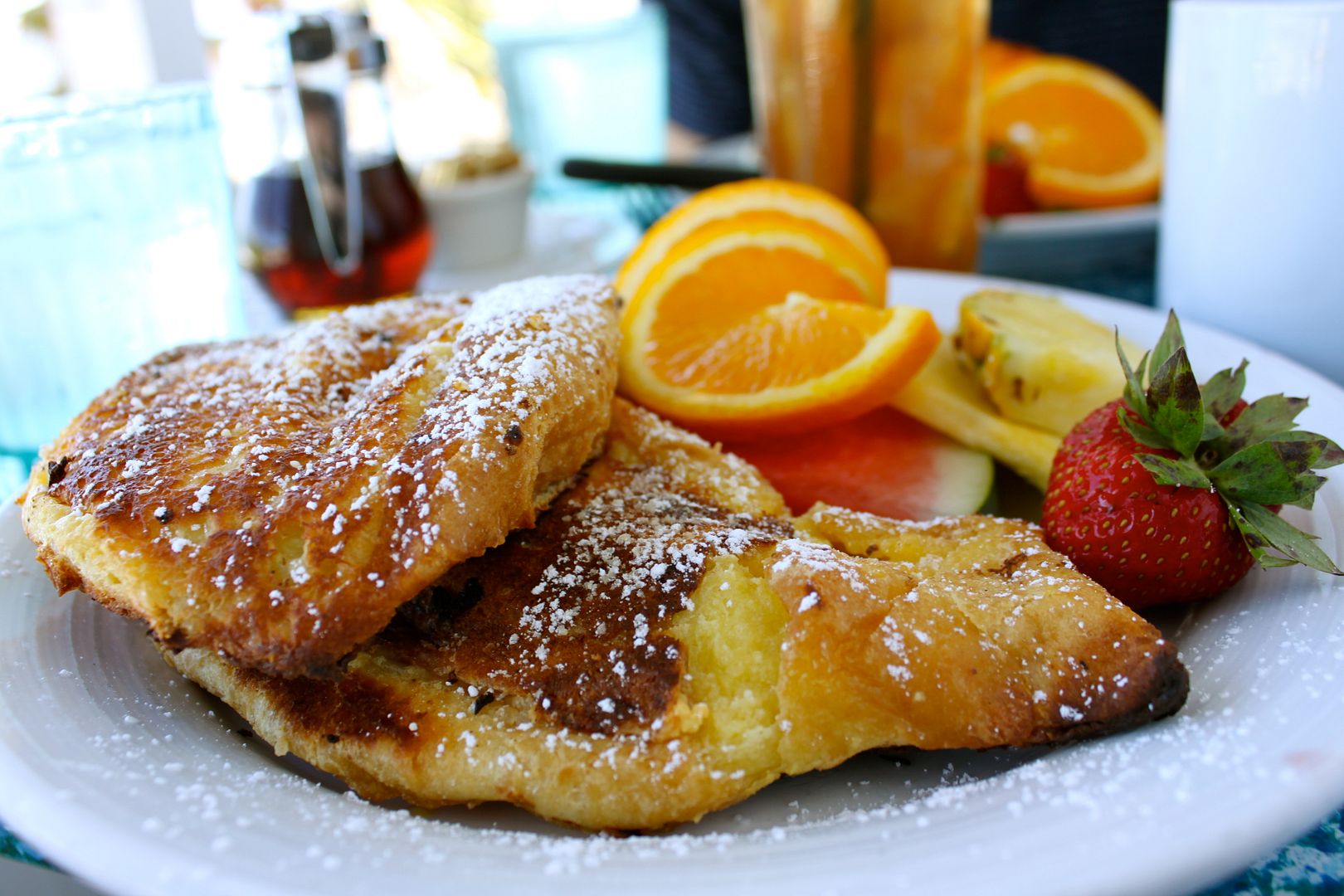 Coast Toast: the texture of a soufflé combined with a hint of orange. Photos can't really capture what a mound of heaven this plate really was - suffice to say it was really delicious. I told myself I was going to eat one piece and save the other piece for the boy to eat after he finished his dish but he ended up only managing to get in about two bites. Oh well it was my birthday, right? The one day I have an excuse not to share! ☺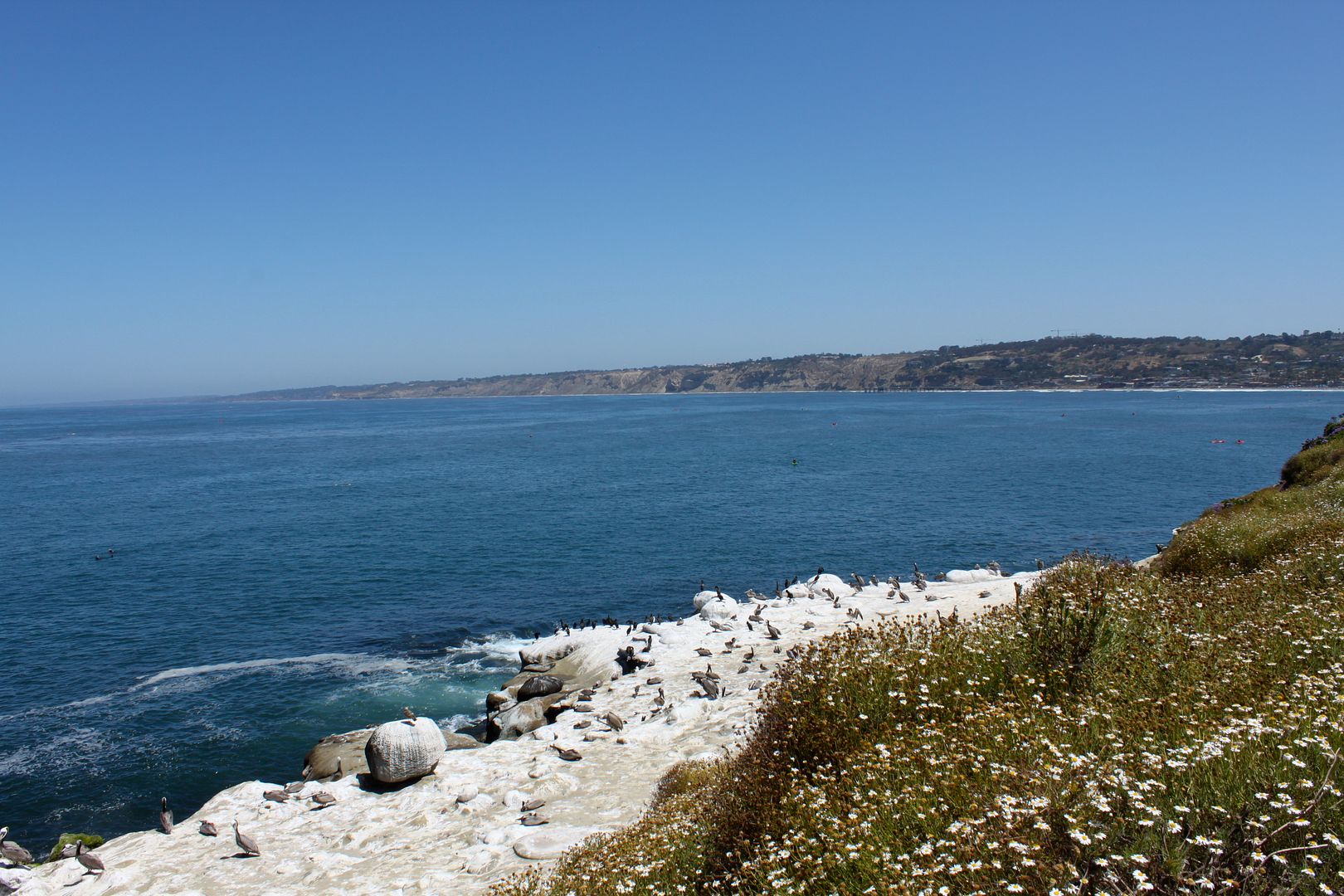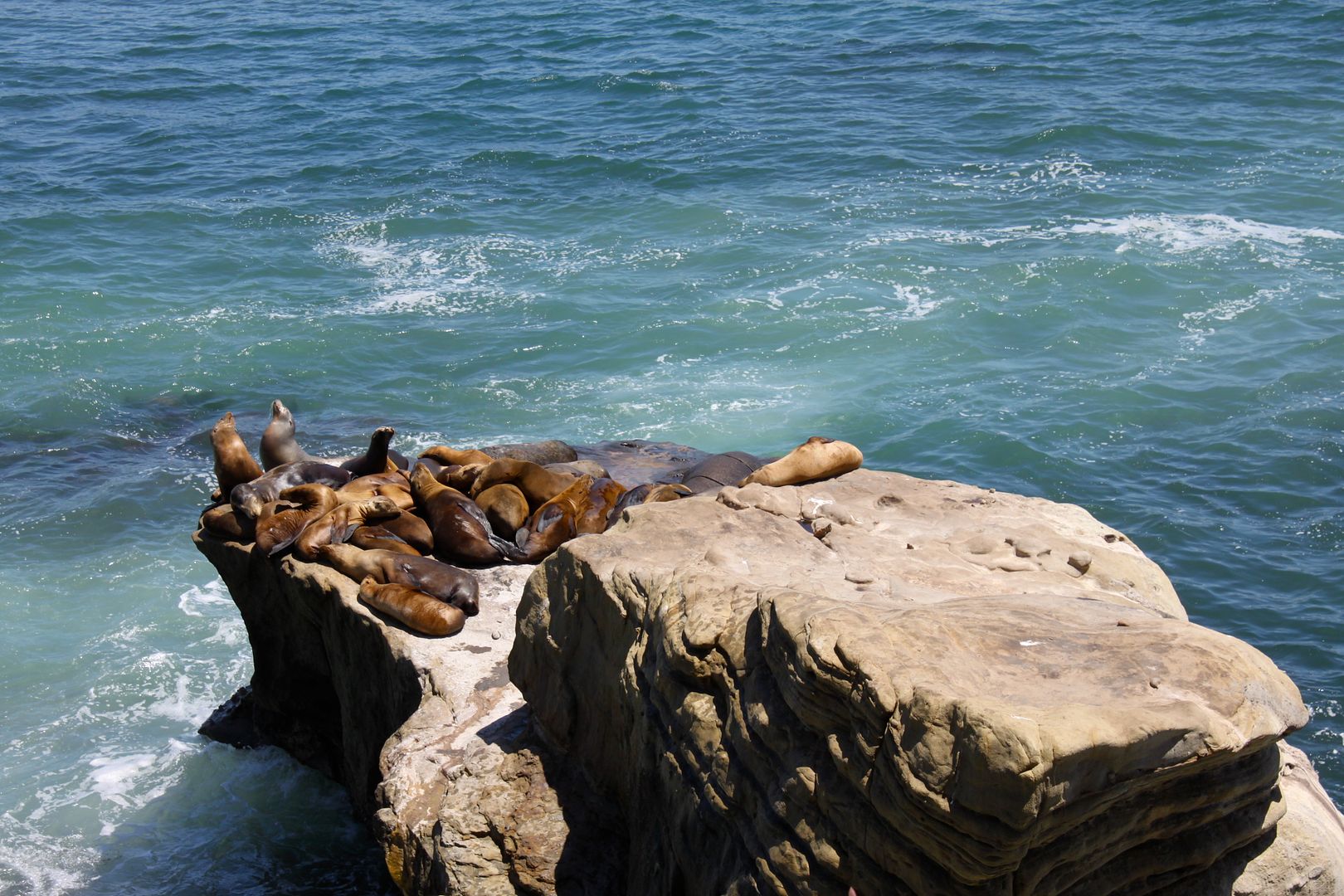 After eating, we walked down to explore the beach and to get closer to the huge rock where the seals were sunbathing - that one on the left was quite the diva - he really loved the camera and kept striking poses like that for me. Natashas and Natalias of the world - watch out!
The seal on the far right is the same little guy that was striking poses for me in the photo above - DIVA ♥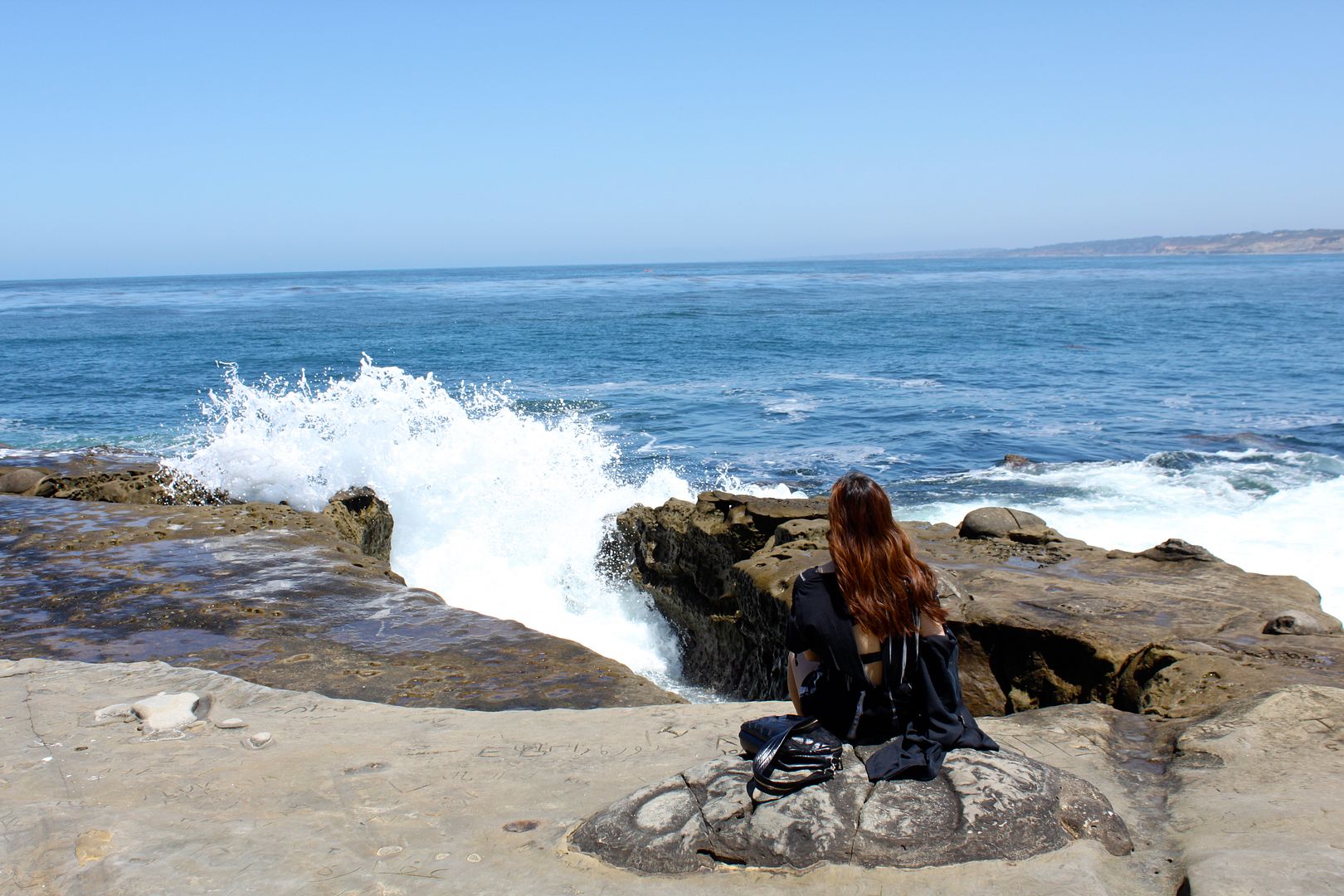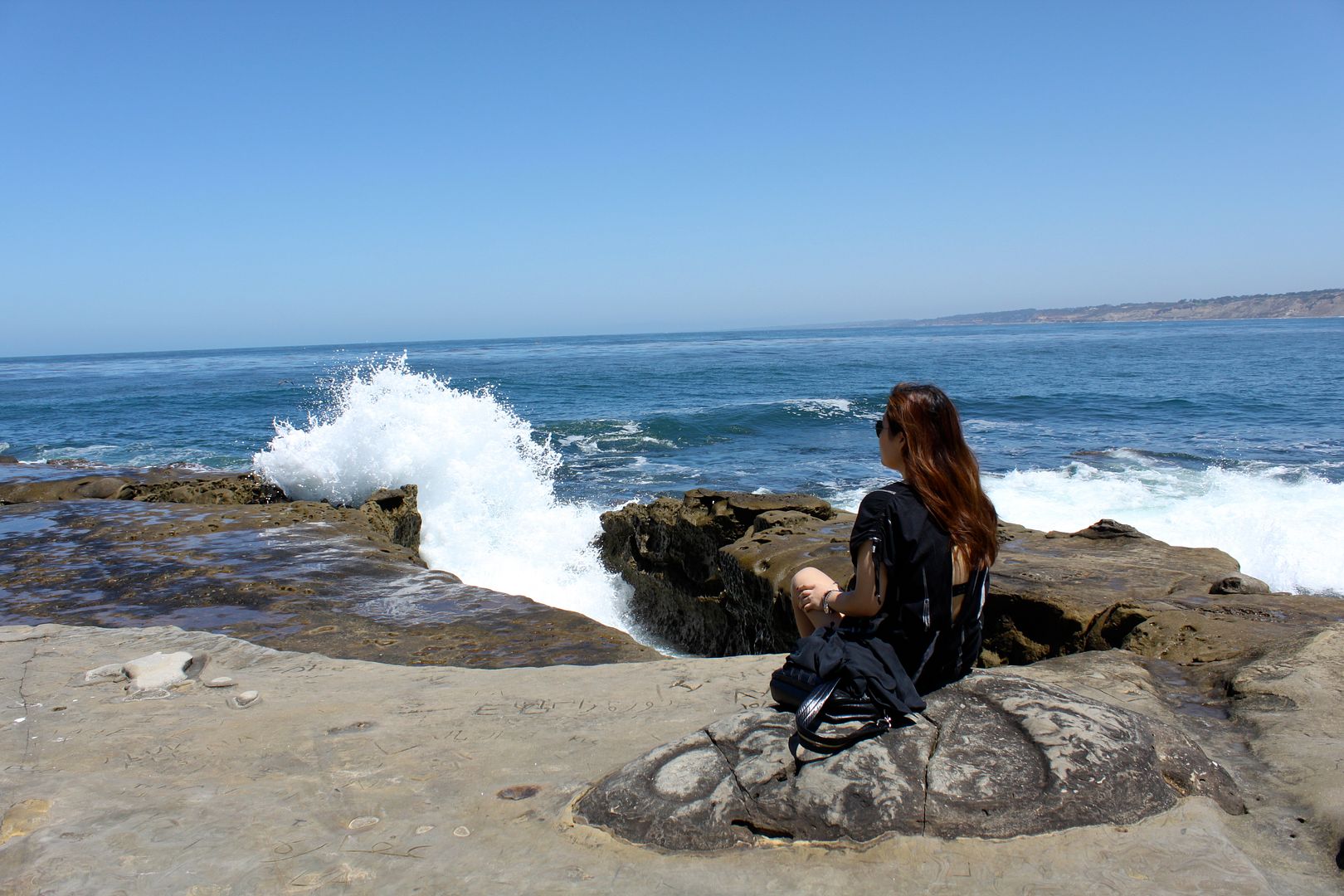 The cove is amazing because you can step out far into the ocean on these massive rocks. It's even better if you muster up the courage to venture out on the edge and let the waves crash against you. I felt so liberated there on that rock being open to let the ocean reach out to me like that - it's one of my new resolutions to be open to life and let things happen spontaneously as they come along. Acceptance, an open mind and heart, understanding, determination to change only the things in life that I have the ability to change - these are all positive aspects of myself that I think I've developed so far and am working on keeping. I hope by my next birthday, I'll have a few more to add to the list.