It had been a really long time since I had food as good as my dinner at
Mélisse
in Santa Monica and it was really at the brink of where I had almost lost touch of the sensation of eating something that tastes... transcendent. I wish you all could have gone on this food journey with me but I hope that these photos give you a little glimpse of the experience I had while dining here.
Just a little amuse-bouche: concord grapes done two ways.
A fantastic assortment of delicious bread - highlights of this platter: bacon focaccia and my personal favorite, basil brioche.
Orange gelée, fennel flan, and cashew foam. Sounds a bit strange but the flavors actually worked really well together!
Lobster bolognese made with fresh cappelini, black truffle foam, and basil.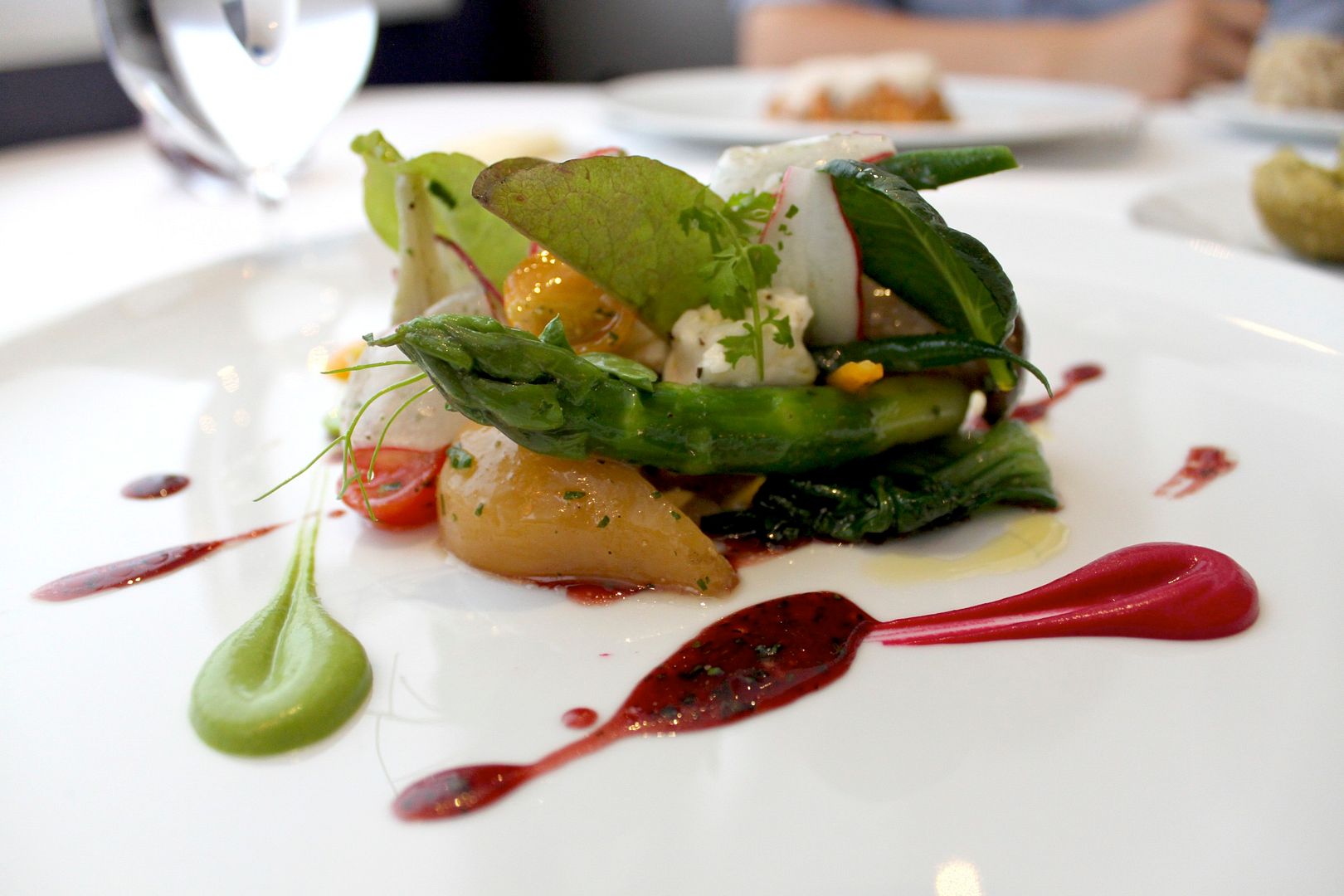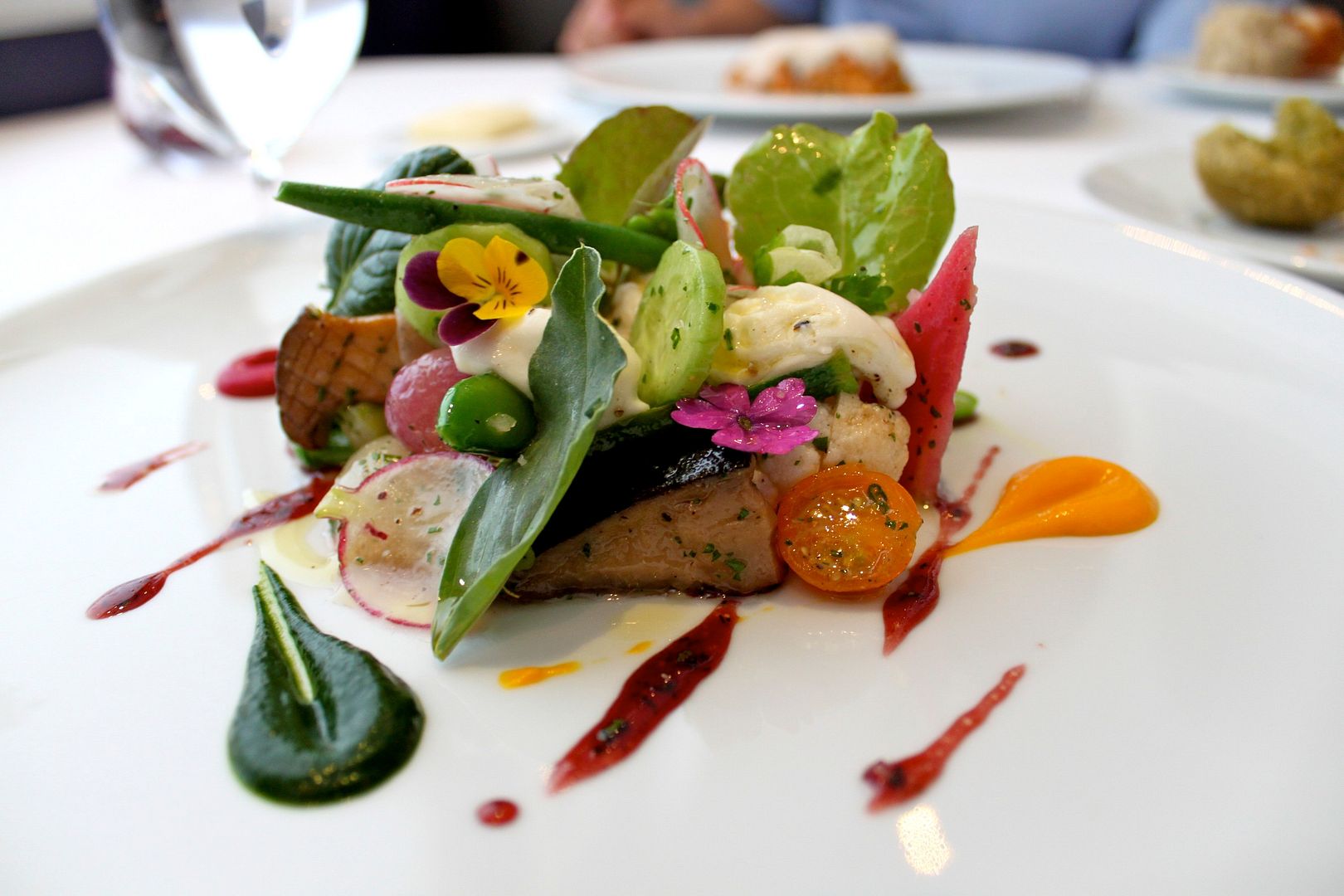 Seasonal vegetable salad with burrata cheese, pomegranate vinaigrette, and roasted mushroom emulsion. How beautiful is the addition of edible flowers to this dish? It's all in the little details.
My truffle crusted dover sole was brought out on the skillet it was cooked in and then was expertly de-boned at the table. I was really impressed by the steady hand of the waiter that plated up my dish, hands that would make any surgeon envious. It's interesting how the theatrics of fine dining are so much a part of the entire experience and it's often really hard to capture that aspect of the meal in pictures or words.
Truffle crusted dover sole with potato gnocchi and king oyster mushrooms. The potato gnocchi were so delicious, I sort of went weak in the knees every time I took a bite.
Roasted Jidori chicken with pot au feu of spring vegetables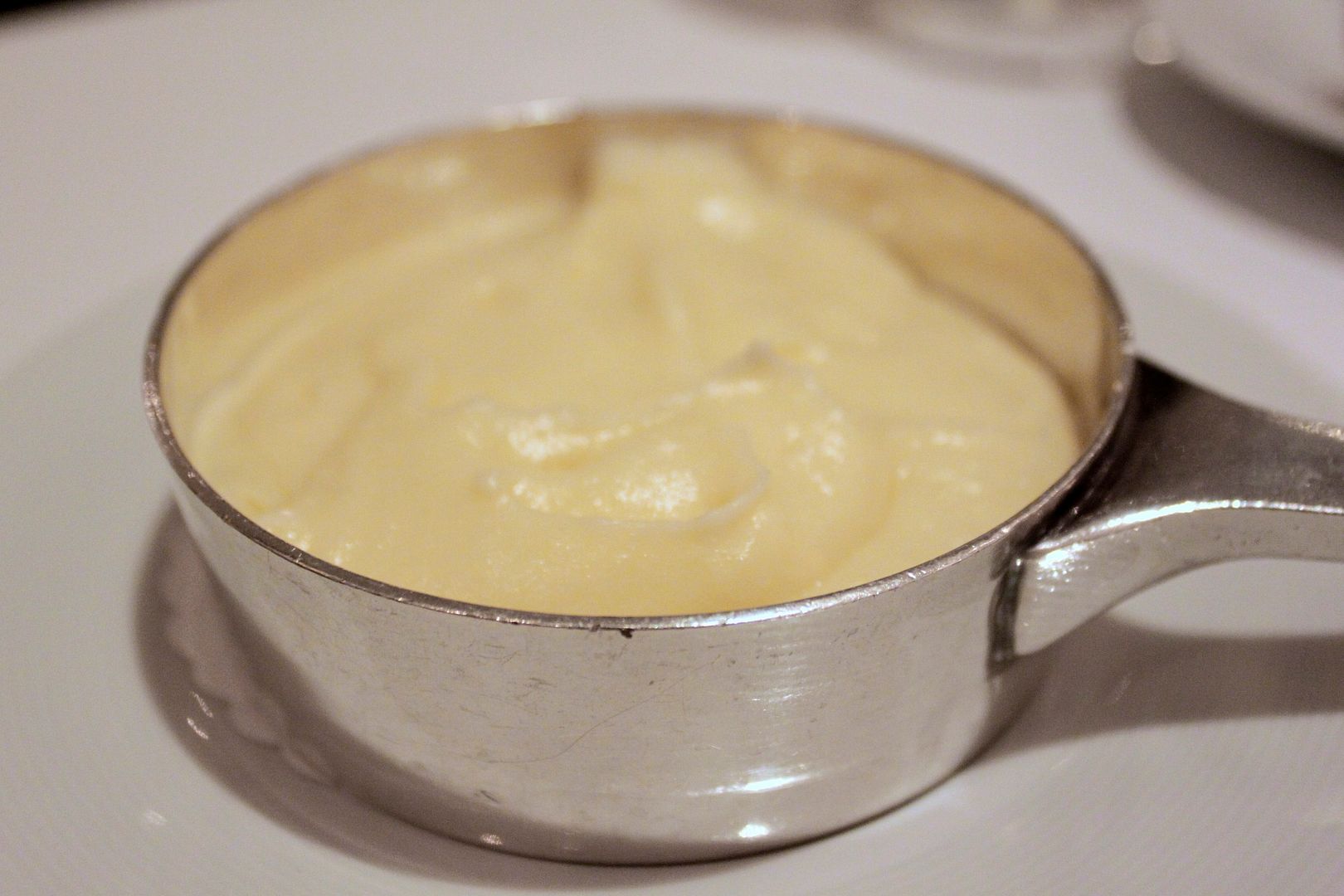 An unforgettable side dish - potato mousseline. I can honestly still remember both the taste and texture of these potatoes and think about it from time to time. This dish is so rich, you aren't quite sure if butter or the potato is the main ingredient but they do it so well here, it's incredibly light and melts in your mouth in the most spectacular way. I love when a dish with practically only two ingredients and a bit of salt is more memorable than the rest.
To my delight, they brought out little mini cannelés after we were done with our meal even though we had to turn down ordering dessert from being so full. I couldn't think of a more perfect way to have ended this meal!