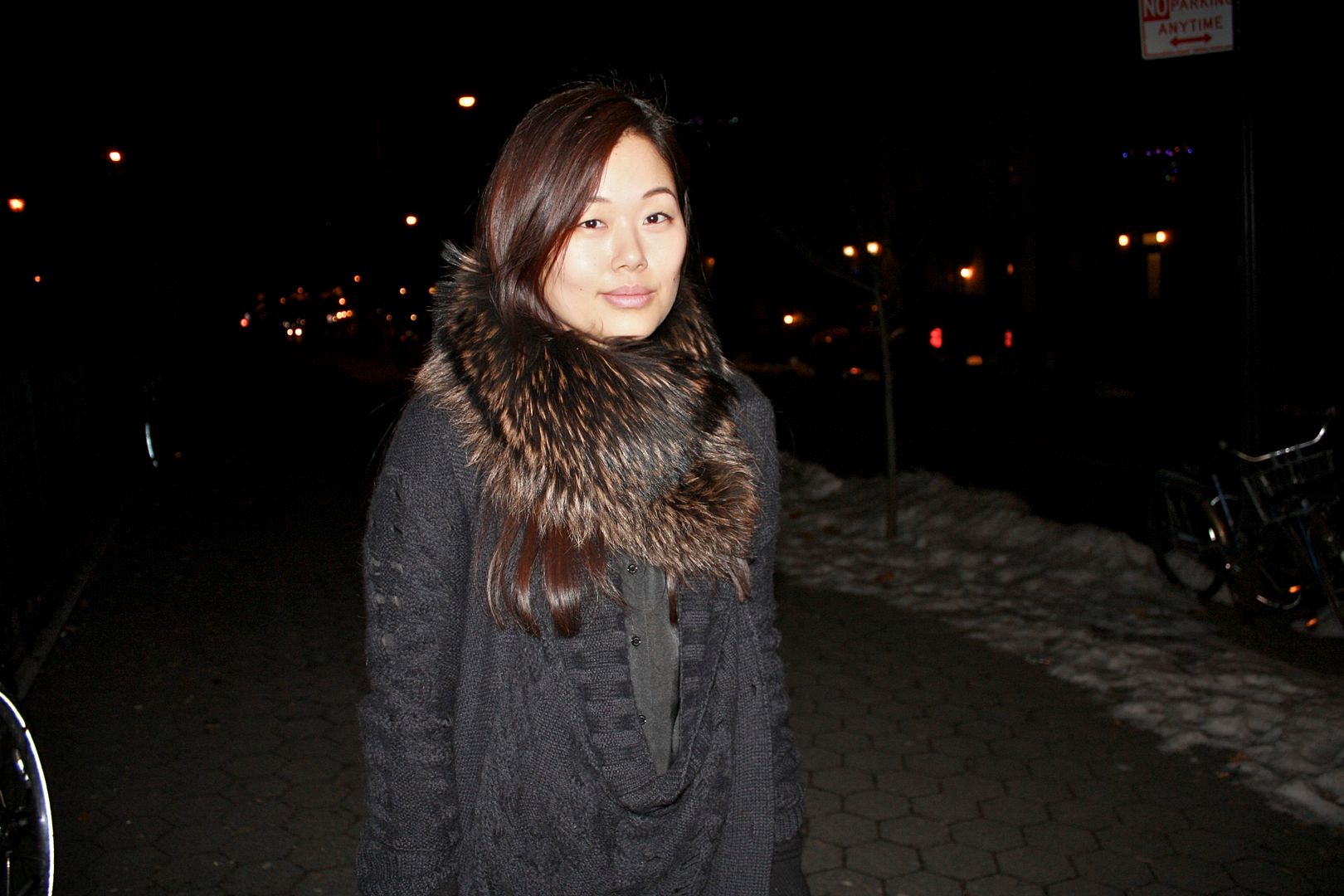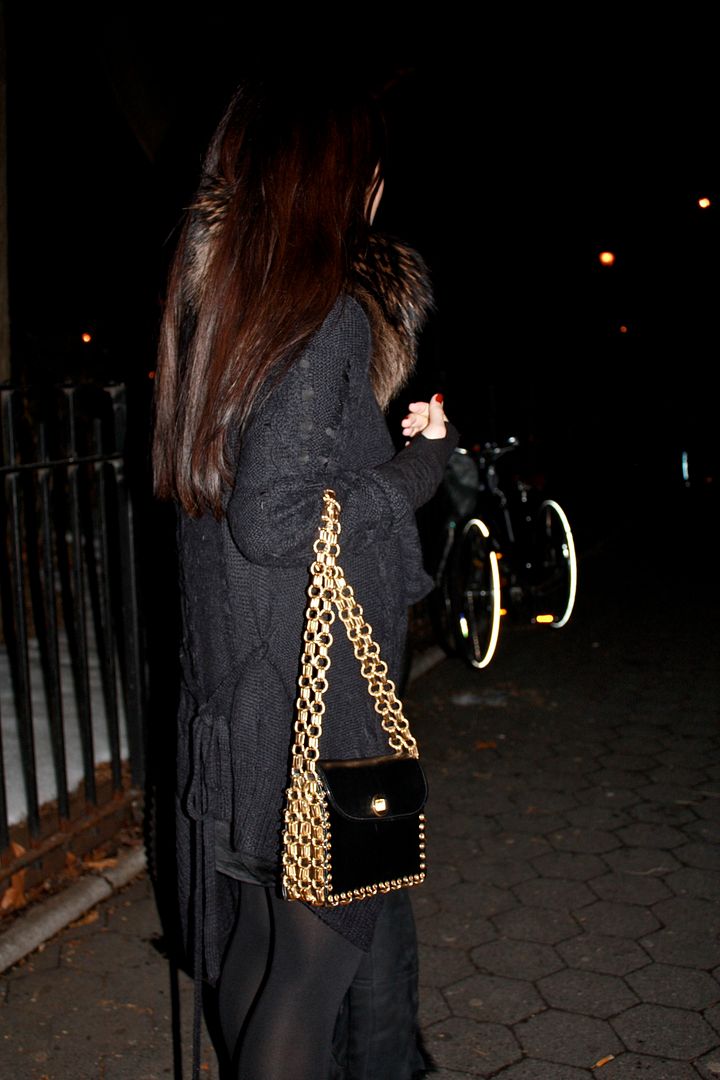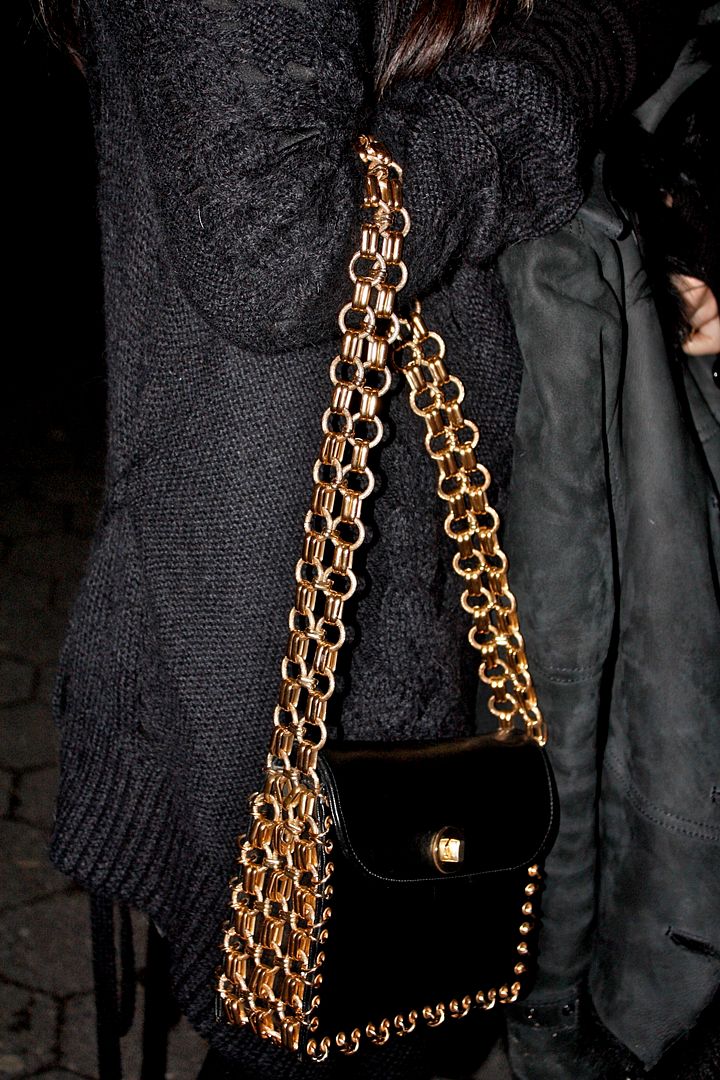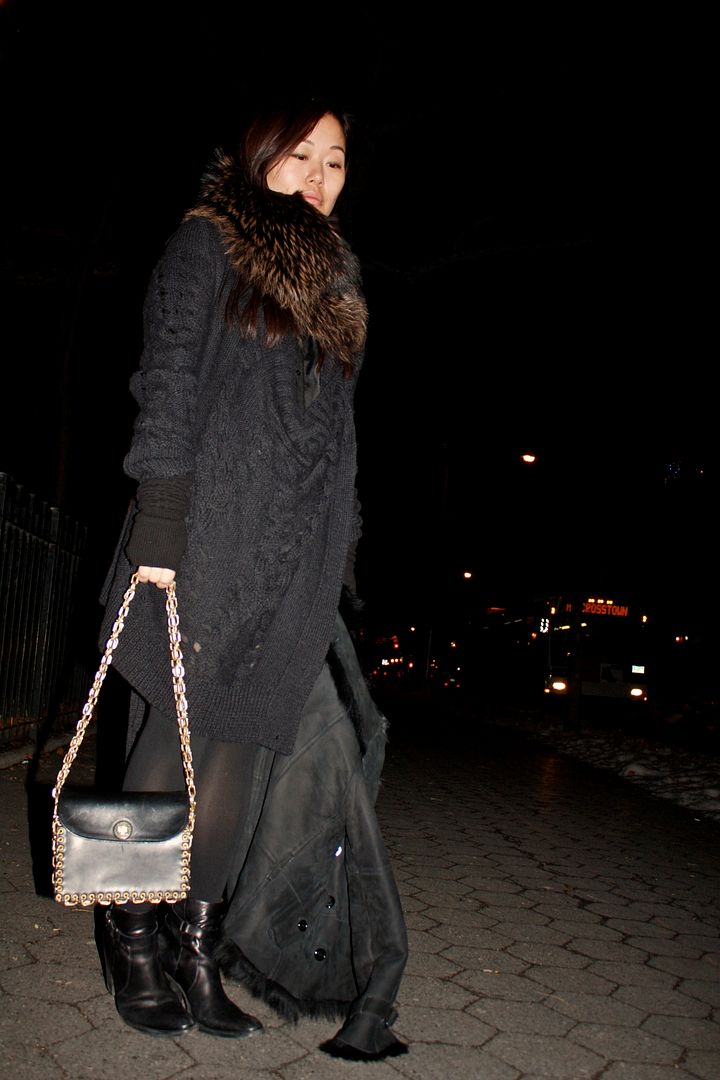 Outfit details: 1960s vintage box bag, Ann Demeulemeester wrap cardigan, Sartore boots, Burberry shearling coat, Adrienne Landau fox fur loop, Chloé cashmere fingerless gloves
On a freezing cold winter night - avoiding the cold by wrapping myself up in as many layers as possible and picking one destination spot on nights I actually make it out. Surprisingly managing these low temps better this year than ever before. Not sure if that's a good sign that I'm getting used to the weather after all these years or if it's a bad sign that my insides are turning stone cold with age.
I'm in love with this little bag I picked up in the lower east side by the way. Excessively shiny and loveably noisy. I think I have a thing for bags with chain straps.
In other news, I'm trying to stick to my one new year's resolution this year and it's been a little tough getting there. I hope everyone is having a better go at theirs than me!