Blue Bottle in Williamsburg is hands down one of the best places to get coffee in New York other than my go to spot for a caffeine fix,
Abraço
. No surprise here when I found at that the co-owner of Abraco used to be a barista at the Blue Bottle in San Francisco.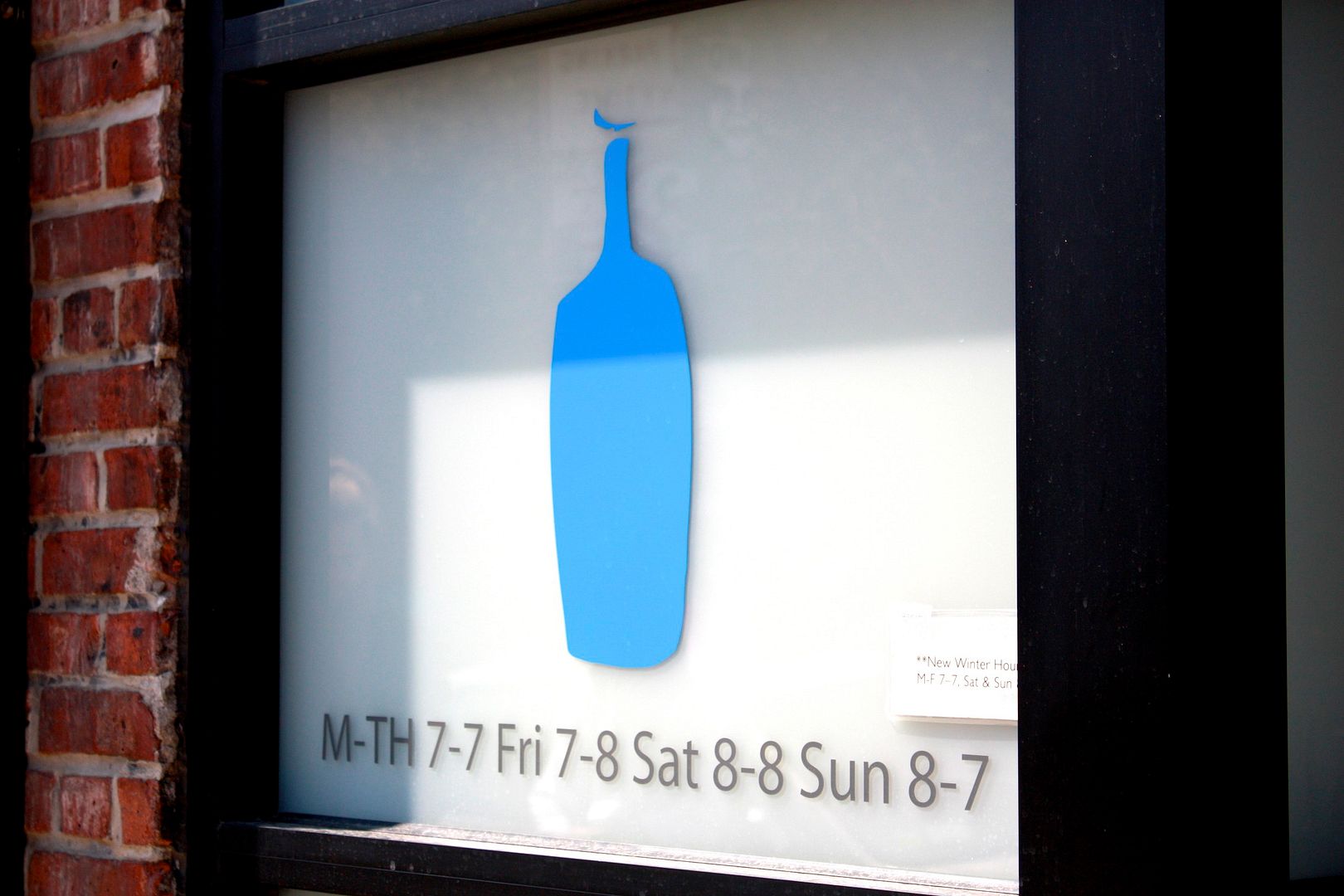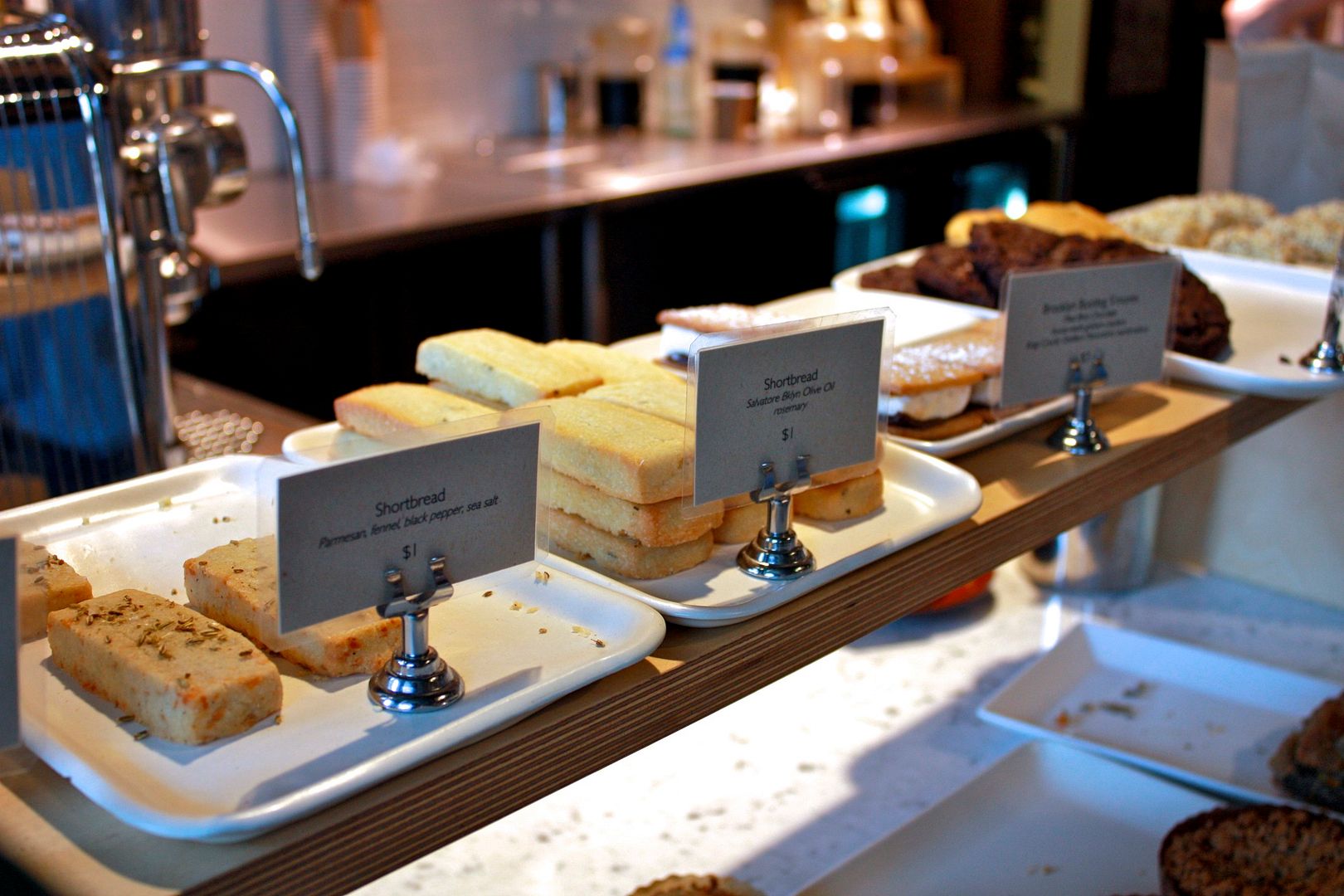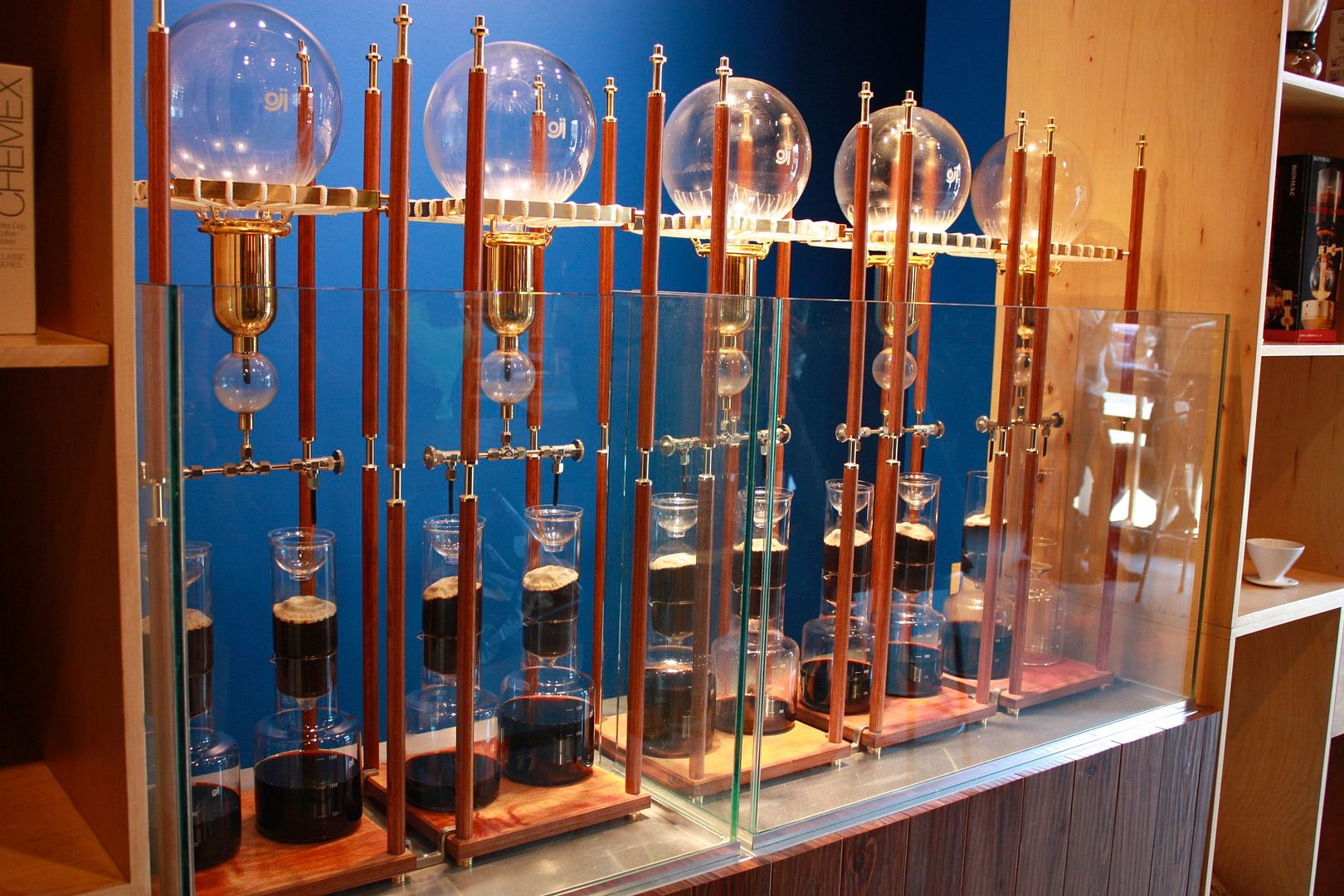 No this isn't a science experiment - these are the contraptions they use to make their out of this world good Kyoto style iced-coffee. Room temp water is slowly dripped over coffee grounds for hours to make a supreme coffee concentrate that is then diluted over ice. In other words, dark, rich, and delicious.
$1 biscotti - perfectly thin and crispy! Just the right amount of sweetness to balance out the dark Kyoto iced coffee.
Homemade smore with Mast Brothers chocolate on the inside
read more about it on
my yelp review here!