A familiar scene outside popular Taiwanese bakery and cafe 85C in Irvine - the masses gather here to buy bread like it's bread armageddon. I'd recommend stopping by here just to see people go gaga for bread.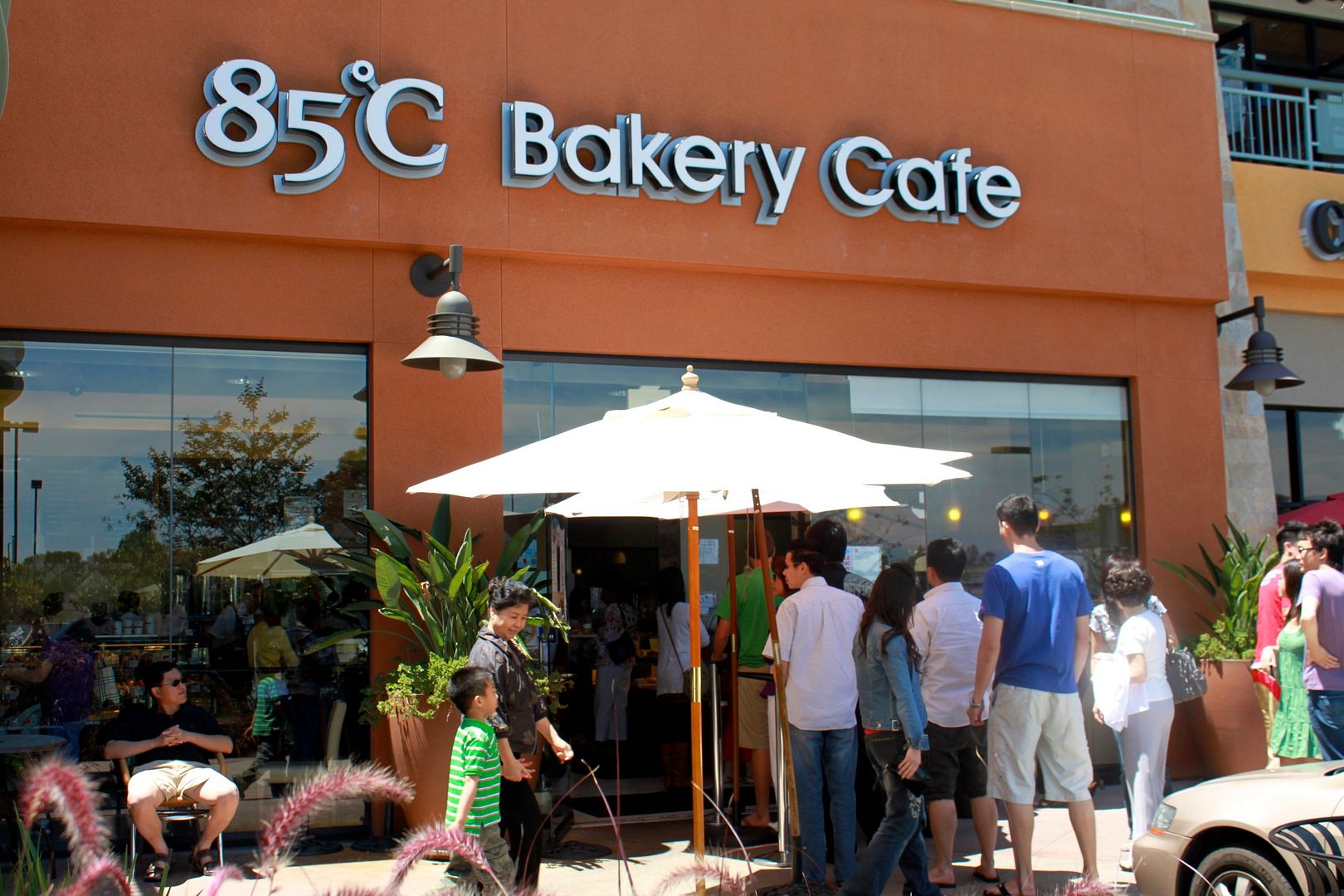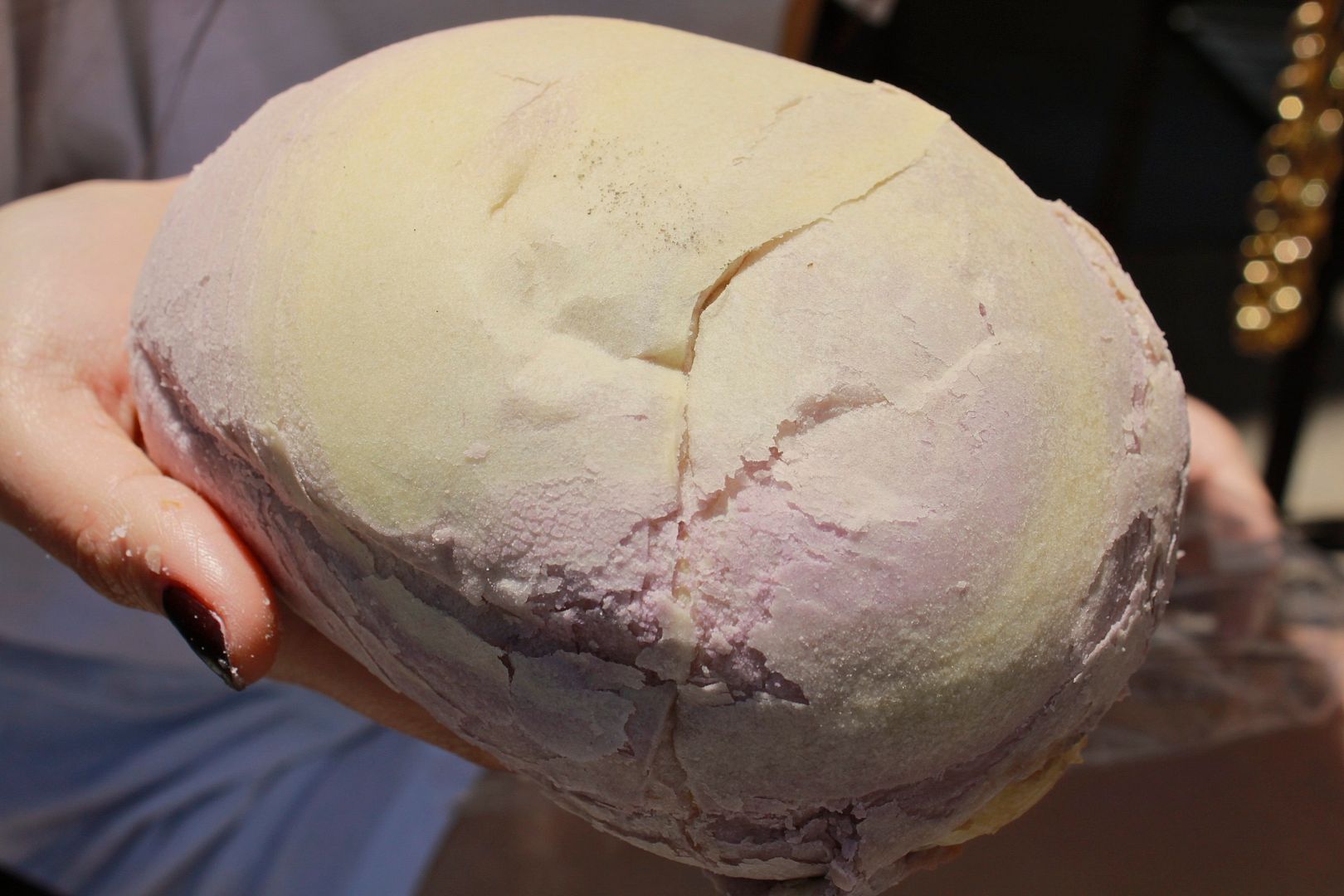 taro bread. my favorite thing to eat here, plus it's fun to look at! sort of resembles a willy wonka fantasy land dinosaur egg
it's best to eat this while it's piping hot. the outer shell is chewy, soft, and flaky all at the same time, and the taro filling is melts in your mouth good.
find the address and read more about it on my
yelp review here
!