truffle french fries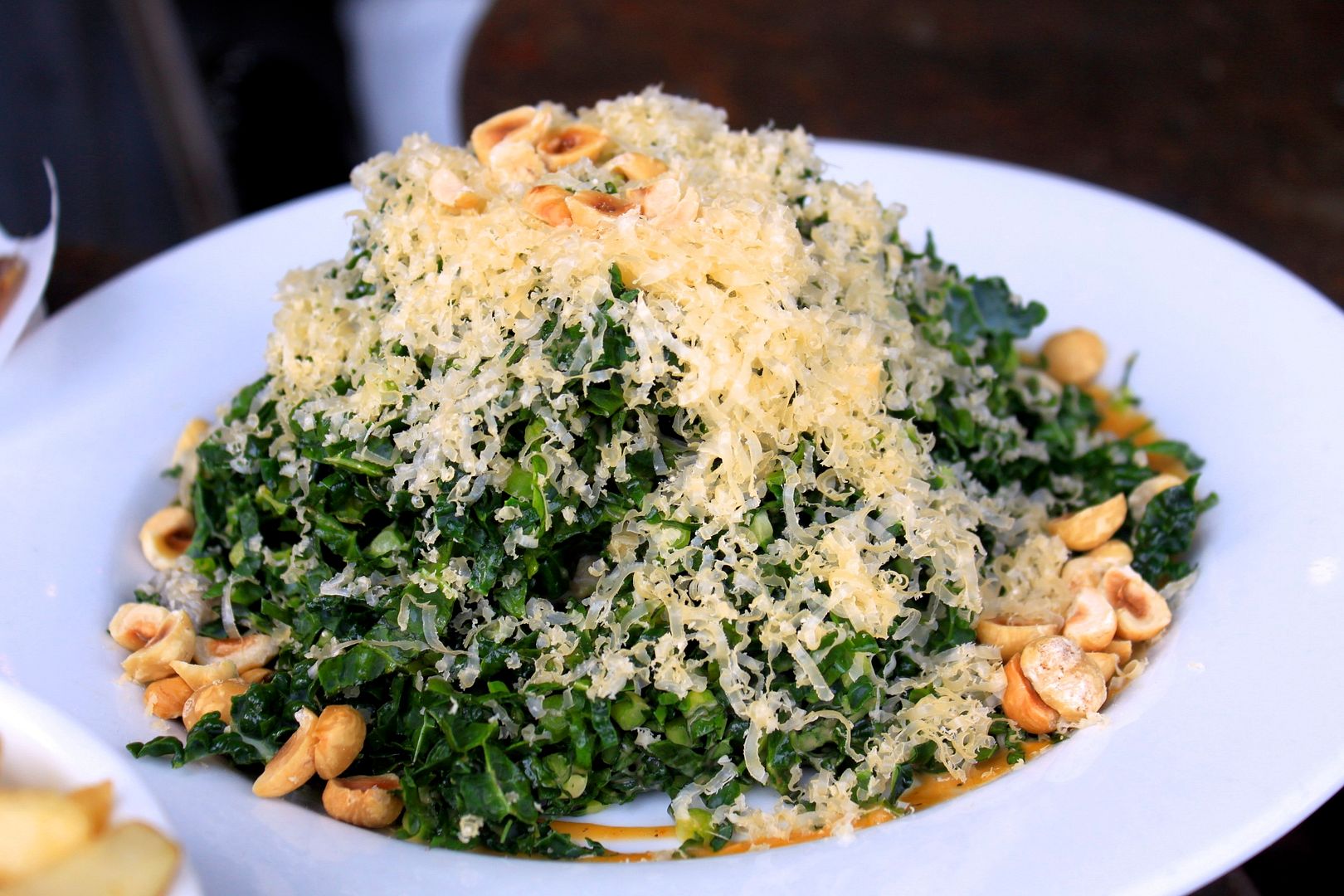 chopped black kale salad with spicy anchovy dressing, aged gouda, and chopped hazelnuts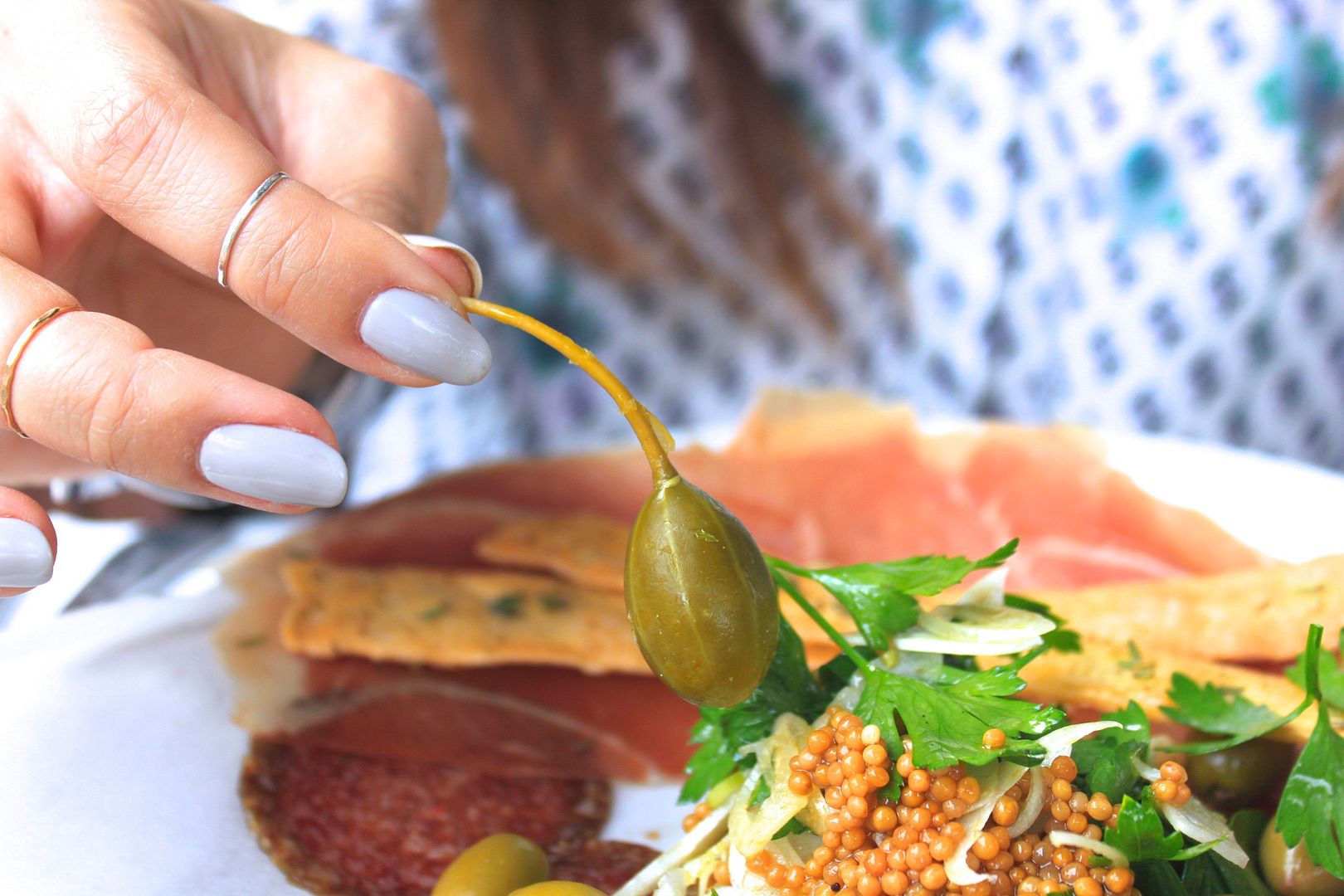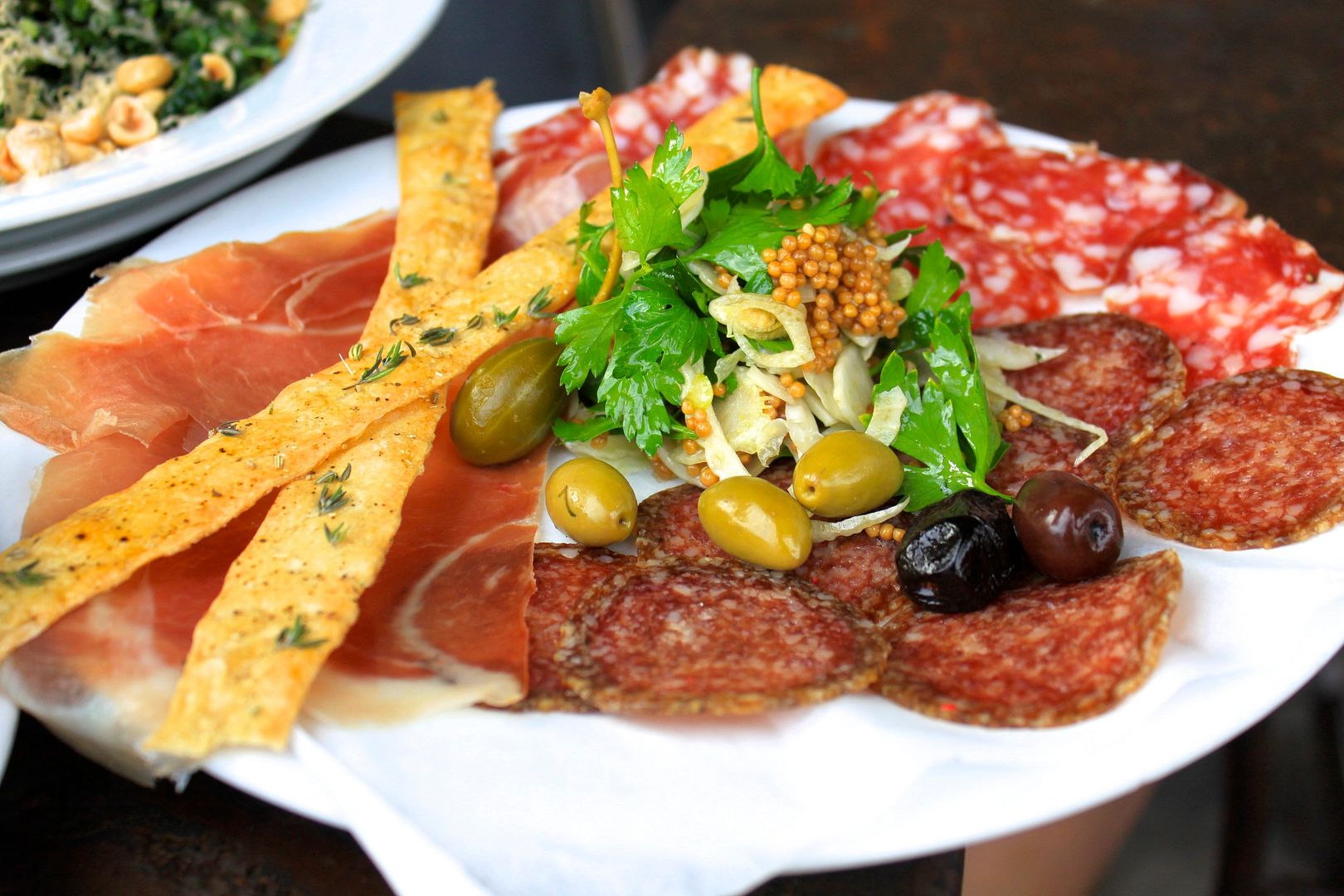 charcuterie plate with shaved fennel, olives, lavosh crackers, and mustard seeds
grass-fed beef burger with fried egg, harissa mayo, and truffle fries
Five Leaves
is one of my current favorite places to eat. the menu offers E.V.E.R.Y.T.H.I.N.G i love - but with an unexpected, most-welcome twist.
black kale salad? I've had you so many times and make you at home at least three times a week, how could I be surprised? chiffonade the leaves into delicious thin ribbons and throw a little spicy harissa anchovy dressing with chopped hazelnuts in there with tangy, melt-in-your-salivating mouth slivers of aged gouda? okay five leaves, i love you already.
french fries that look oh so plain, served in an everyday white bowl that suspiciously looks like it should be serving pho not fries? just wait until that blinding, knocks you off your chair, smell of hot truffle oil hits that special spot in your brain that is reserved for truffle scent appreciation. then you'll know. this isn't your average french fry.
a burger that is about the size of your face, composed of a perfectly cooked medium-rare patty, topped with an intentionally slightly undercooked fried egg (runny egg yolk completely mandatory). option for a side salad or truffle fries you say? not even a question which you should choose.
if you haven't been. go now.
read more about it on
my yelp here!