I really think it's incredible how much development has occurred on Bowery in the past several years. I only used to go there to eat at Double Crown, but now there are so many amazing spots on this street.
DBGB
is one of my favorite recent additions - I mean... who wouldn't love Daniel Boulud's food?
I took these photos when I ate here with the boy and his family for Sunday brunch a few weeks back - it was just the right mix of having a casual no nonsense atmosphere while still serving high quality food. I hate how brunch can be really pretentious in some city restaurants but DBGB is a great example of how to do it right.
Viennoiserie for the table: basket of fresh baked pain aux raisins, croissant, pain au chocolat, and madeleines with butter and jam
Ah - pain aux raisins... this was the first thing to go.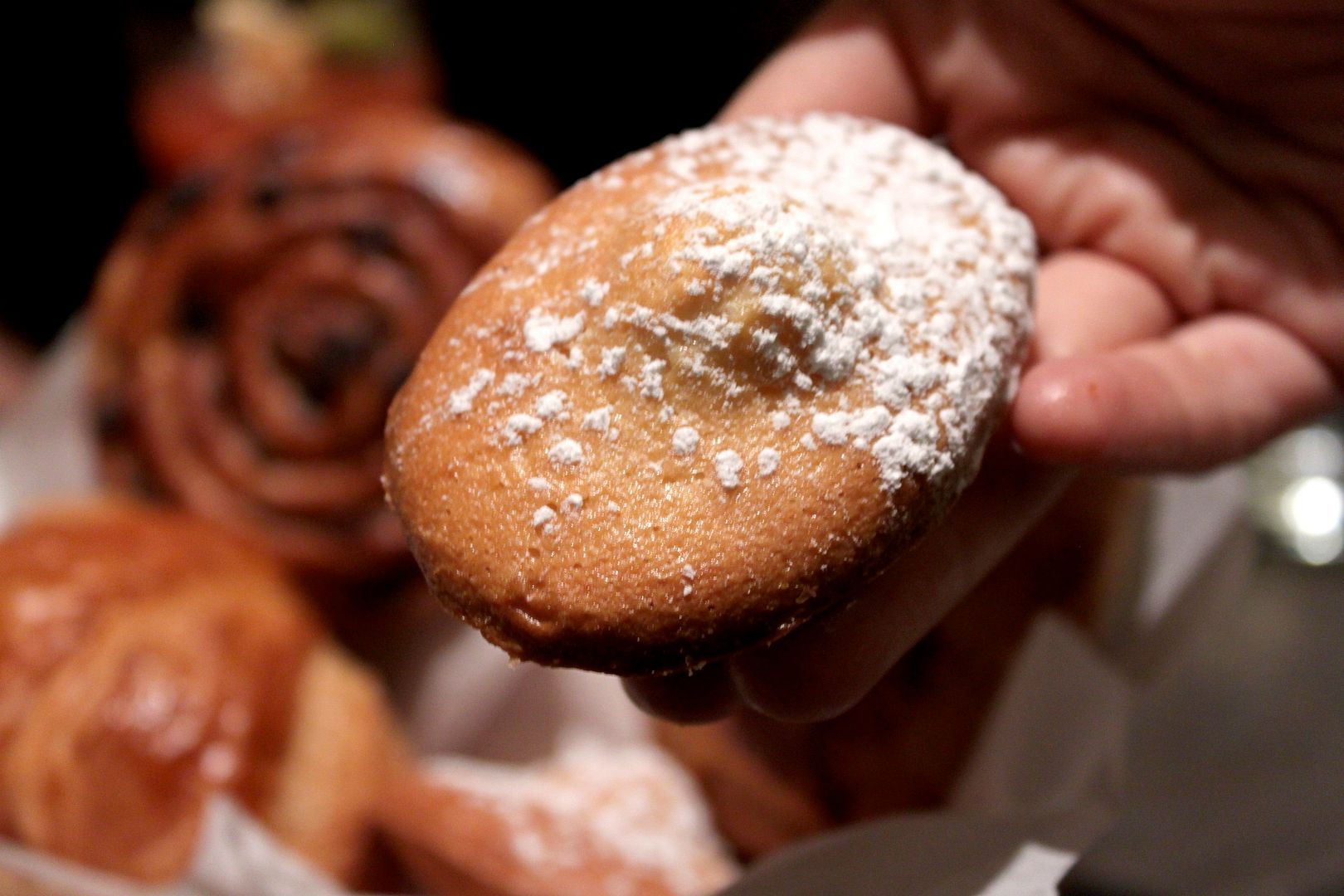 Madeleines ♡
The Yankee: beef patty with iceberg, tomato and vidalia onion on a sesame bun, essex st. pickle and fries
If you're going to get one thing at DBGB, I hear the burger is where it's at. I can't say for sure myself since I don't eat red meat but everyone at the table seemed to agree that it lived up to its reputation.
The Piggie: beef patty topped with daisy may's bbq pulled pork, jalapeño mayonnaise & boston lettuce on a cheddar-cornbread bun with mustard-vinegar slaw and fries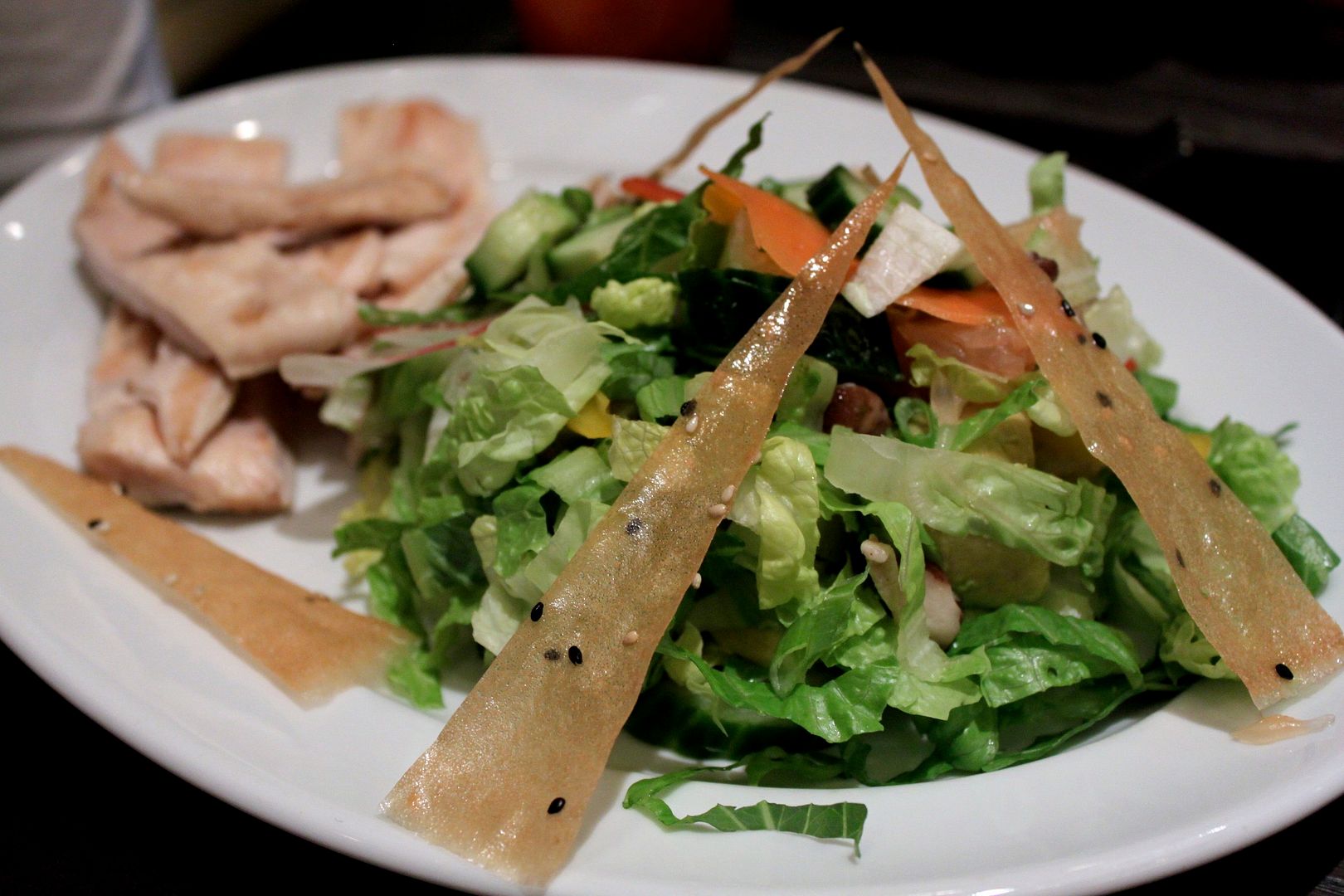 Chicken Chop-Chop Salad: romaine, avocado, red pepper, carrot grapefruit and ginger-sesame dressing
Lobster Chop-Chop Salad. I love healthy slices of avocado in my salads. Tastes even better than butter!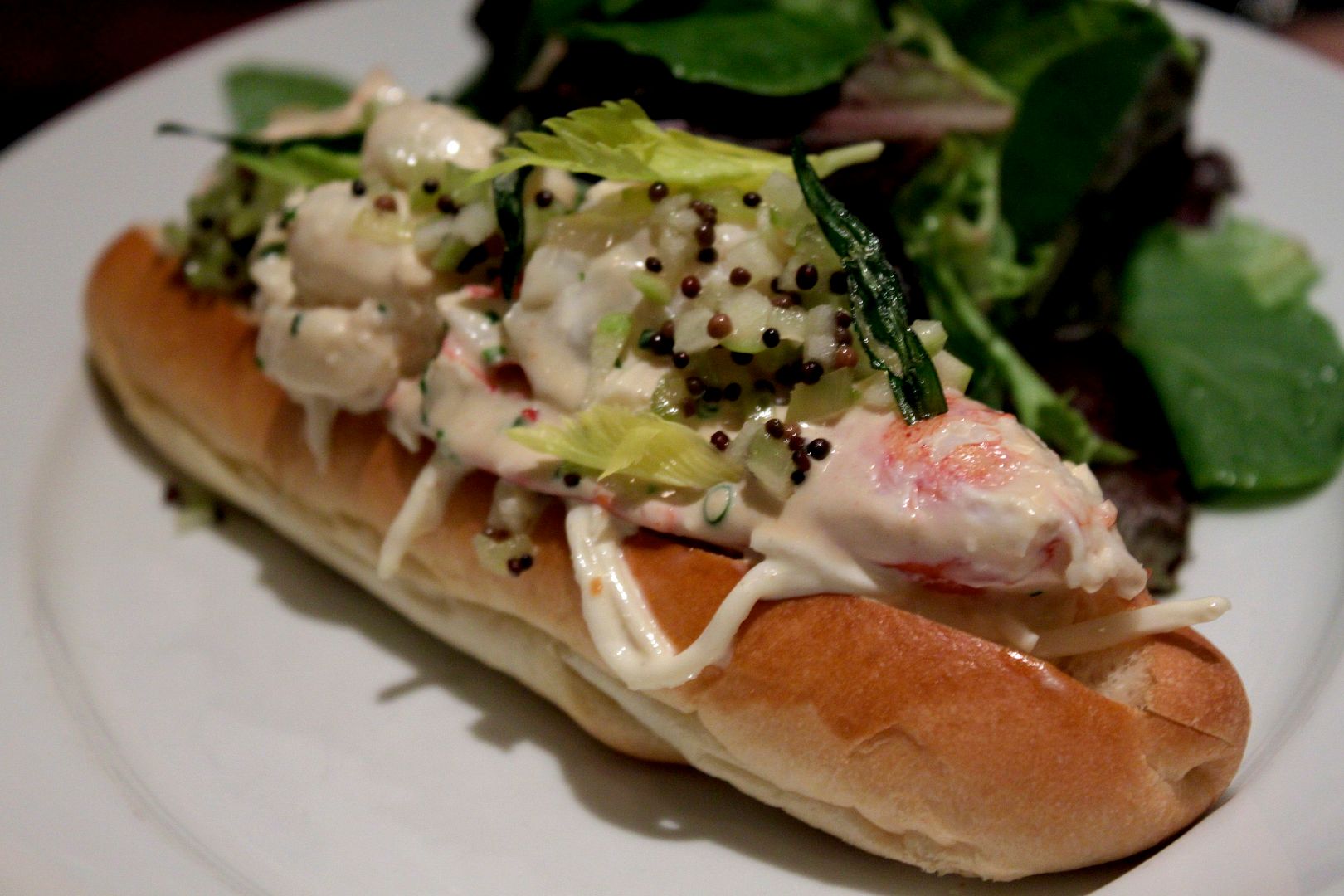 DBGB Lobster Roll with celery remoulade, green apple, and crispy tarragon, on a brioche bun
If you ever get a chance to visit this restaurant, I'd recommend having at least one drink at the bar where you can happily sit and enjoy a drink while reading all of these great food quotes they have written on the glass walls. My favorite is probably the Orson Wells quote...