I was watching a marathon of Top Chef Masters, The Champions Round, on my flight over to LA (Virgin America ♥♥) and the chef behind this LA restaurant Street, Susan Feniger, just so happened to be on the show making what seemed to be an INSANELY delicious/interesting looking Singaporean/Malaysian dish called Kaya toast. I know this may be totally everyday for you folks from Southeast Asia (as in I told one of my friends about this and she gave me a look like "why are you getting excited about that") but nevertheless it looked so appetizing that I made the boy drive me there immediately after he picked me up from the airport.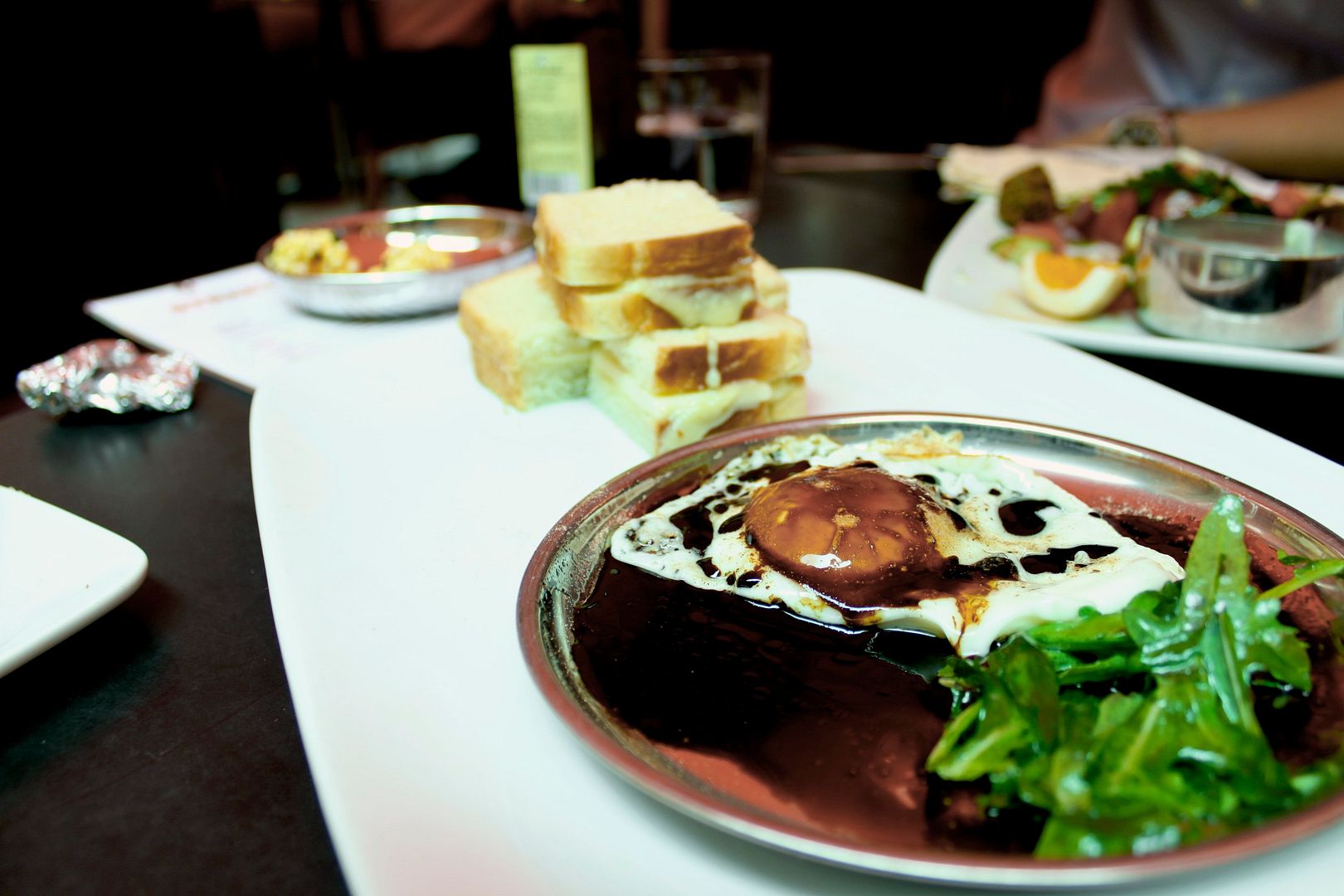 Kaya toast: toasted bread with coconut jam, served with a fried egg and drizzled with soy sauce and white pepper.
Strangely enough, the dish that came out looked so different from the dish that Susan Feniger made for the judge panel on Top Chef. She kept stressing that the most important part of this dish is that the toast has to be piping hot but the dish that we got on the table was not even lukewarm - plus there was so much soy sauce! I'm assuming it's supposed to be a light drizzle but this was swimming in a pool of soy sauce and made it impossible to eat.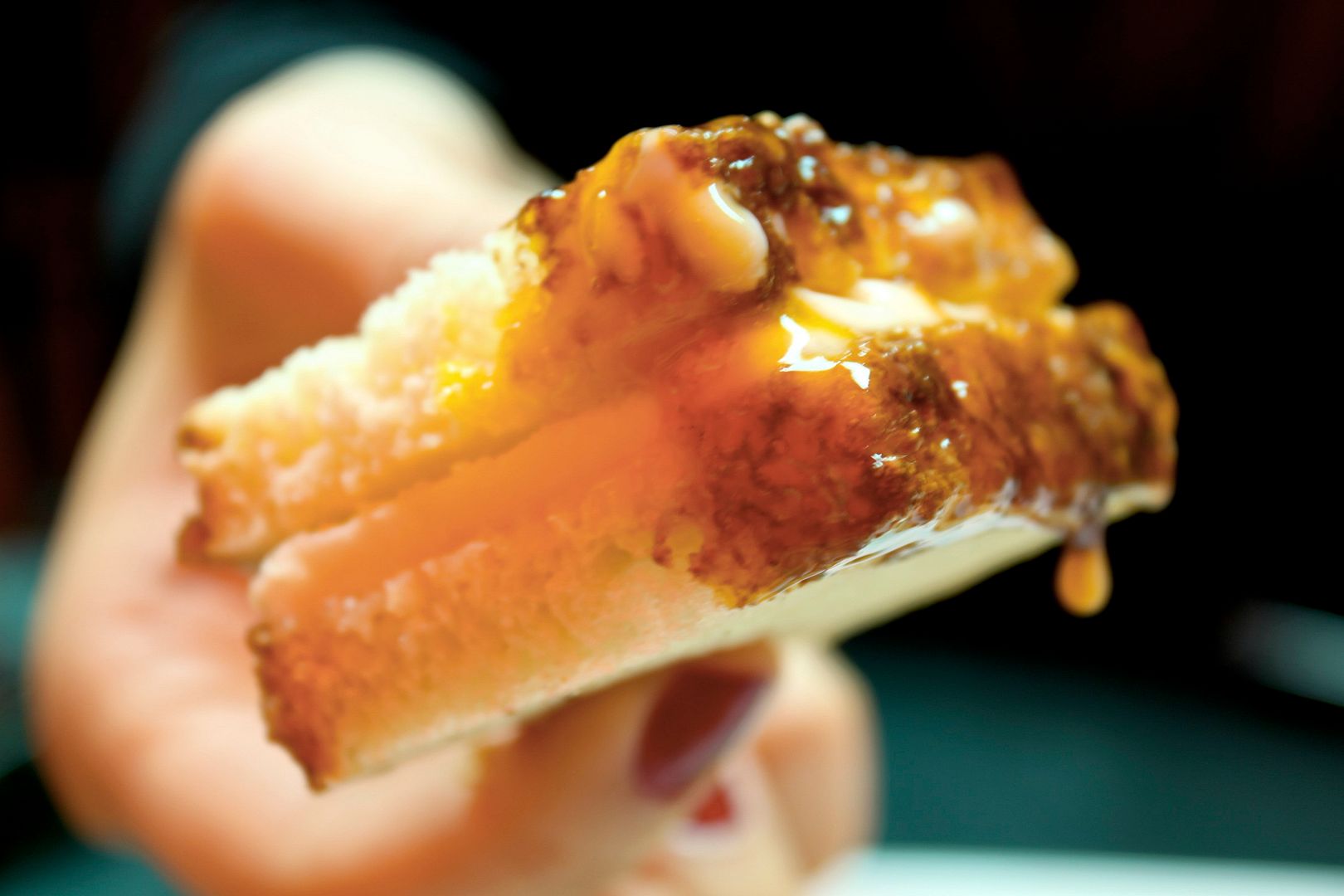 Susan I wanted this to be really good!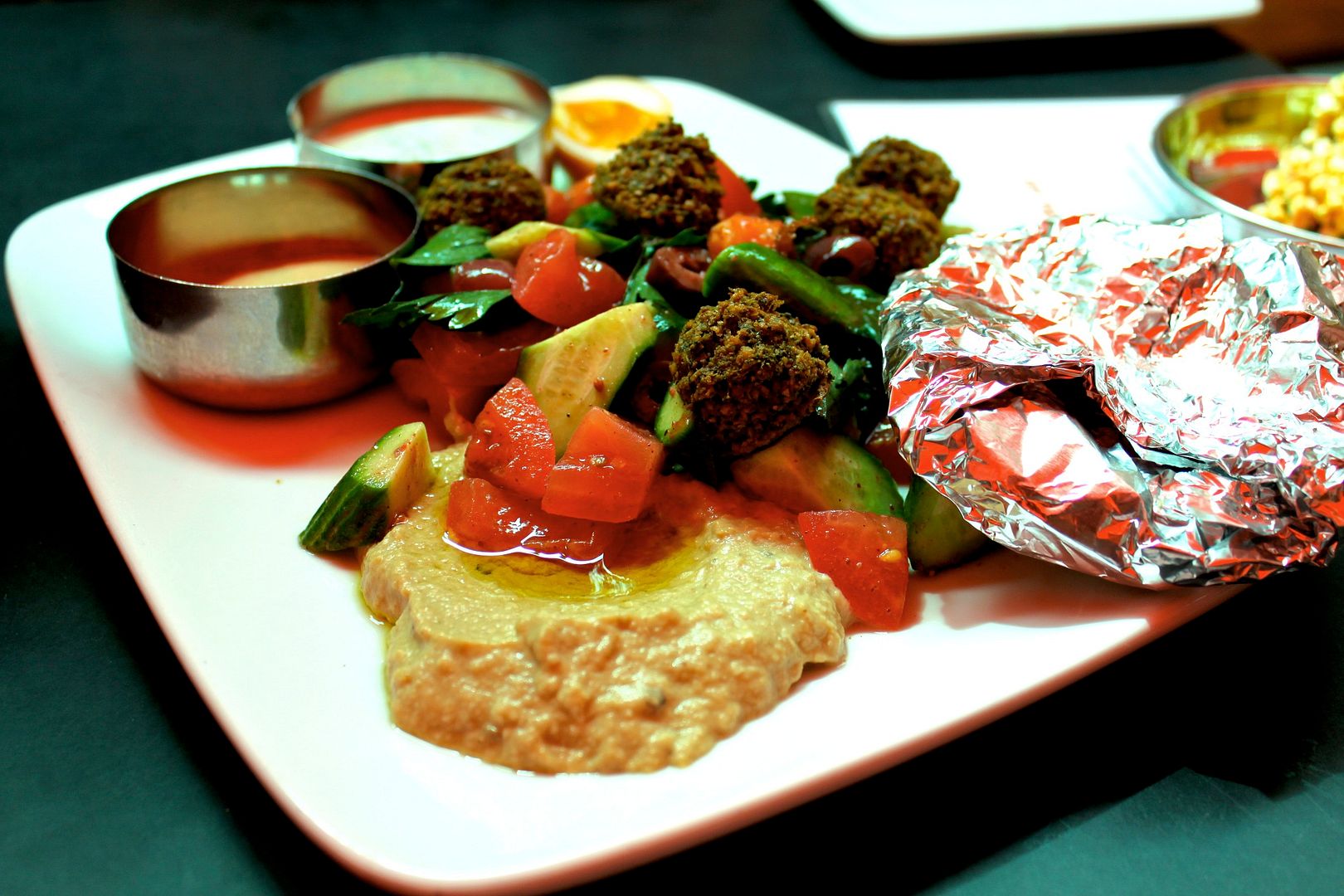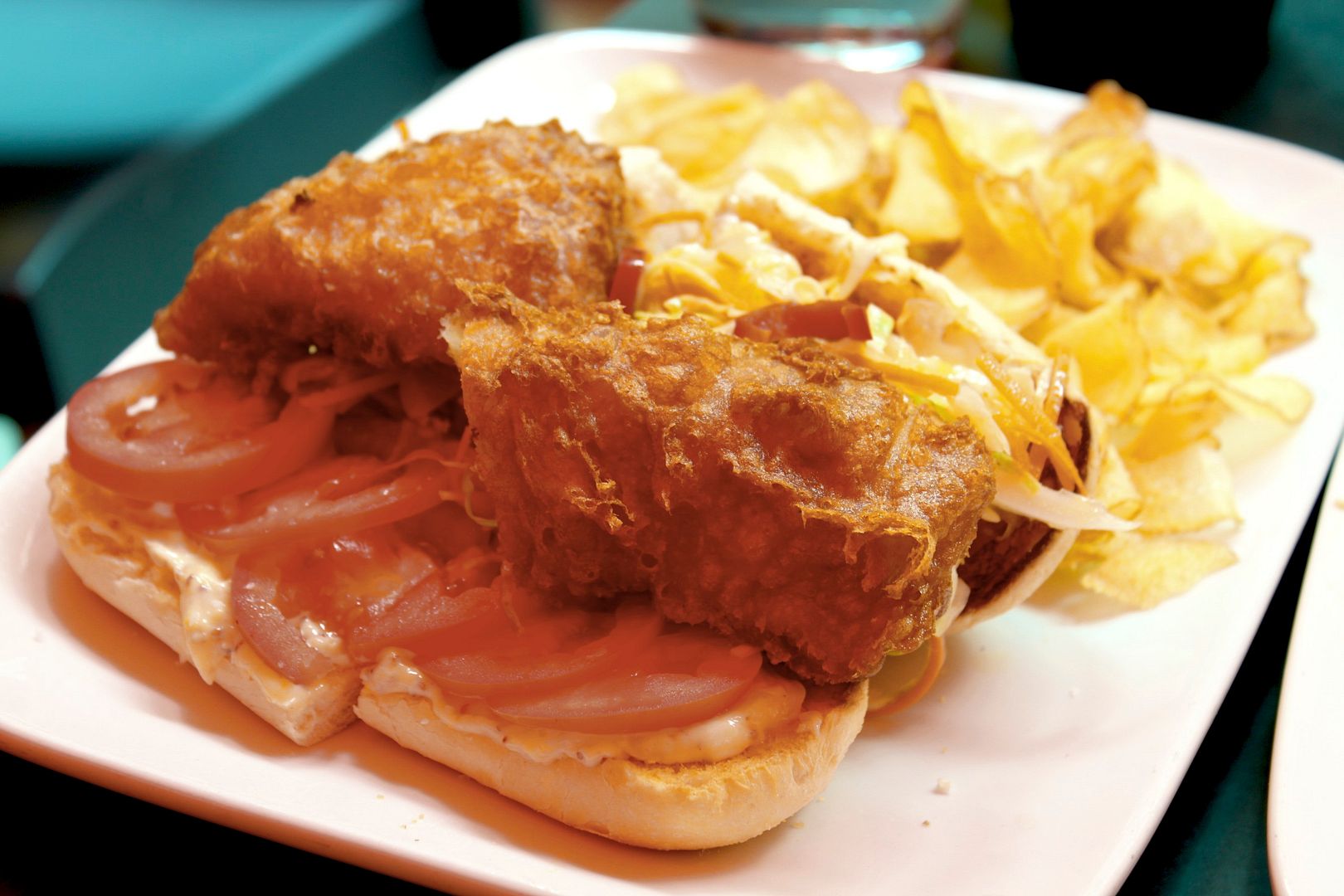 I think the best thing I ate here was the dark chocolate cookie with cherries there on the right - I don't even like chocolate but this was absolutely delicious and decadent. Unfortunately the rest of the food was a little... lackluster. I don't like to write off restaurants after only one experience and I honestly wanted it to be delicious! Hopefully next time I try it, the food is better.
Hope everyone has finalized their 4th of July plans - I'm going to be watching the fireworks tomorrow with friends and enjoying my much needed three day holiday.
Happy Saturday! ☺