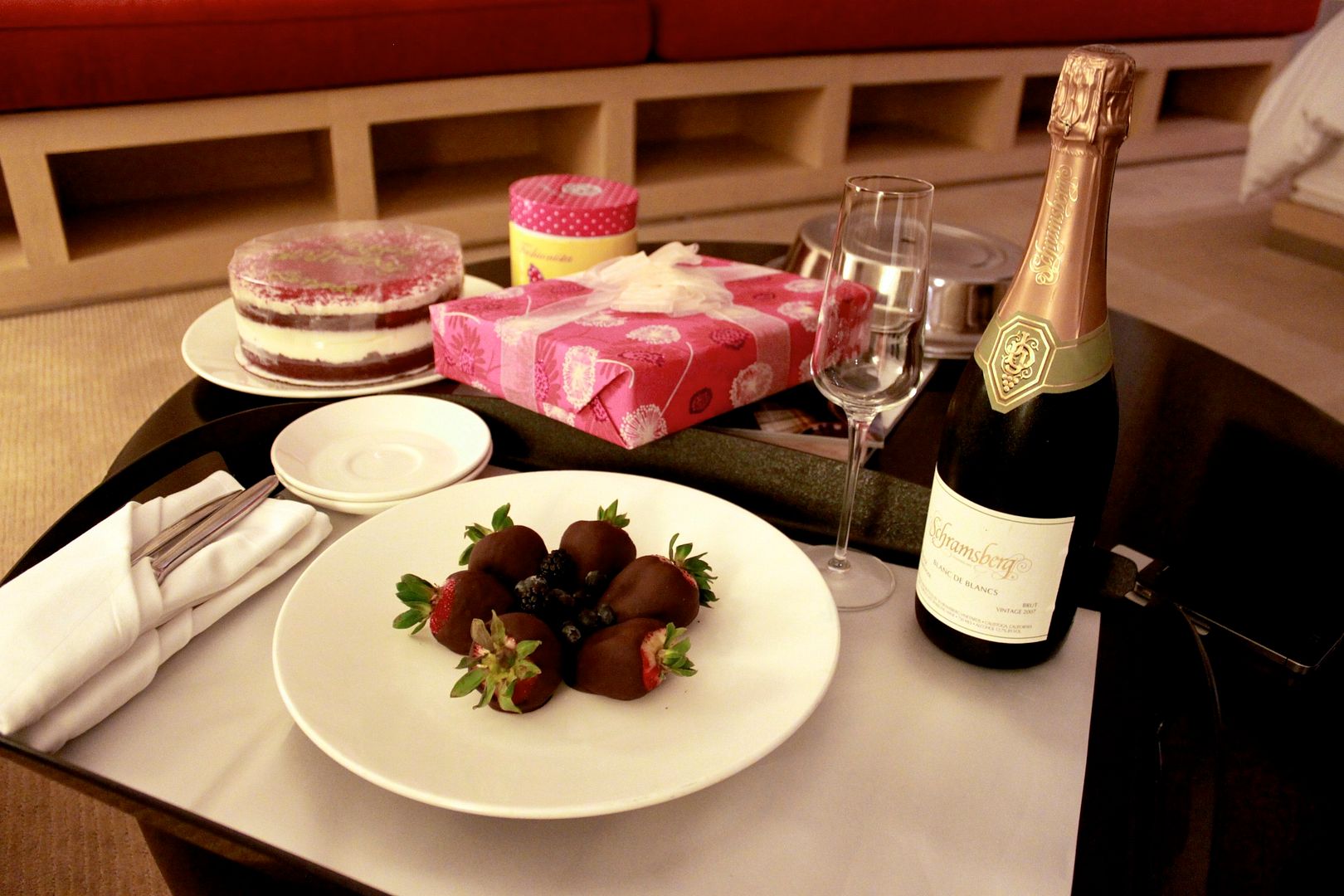 details. amazing red velvet cake from
doughboys
in LA. strawberries and champagne at
The Huntley Hotel
in Santa Monica.
things i've learned as another year has gone by:


acceptance of both the good and the bad are a decisive factor in growing up.


directing all your love towards those who truly love you back builds the most meaningful relationships.


appreciate the little moments that take this life from good to out of this world great. memories are after all fragments of these little moments. might as well remember the moments worth remembering.


life may not stay on the path you'd like. adapt. every moment you decide to take as a learning experience is part of the bigger picture. every little moment you decide to let affect yourself negatively is part of you remaining small.


looking forward to the next year and all the challenges and opportunities that it will bring. here's to another year!