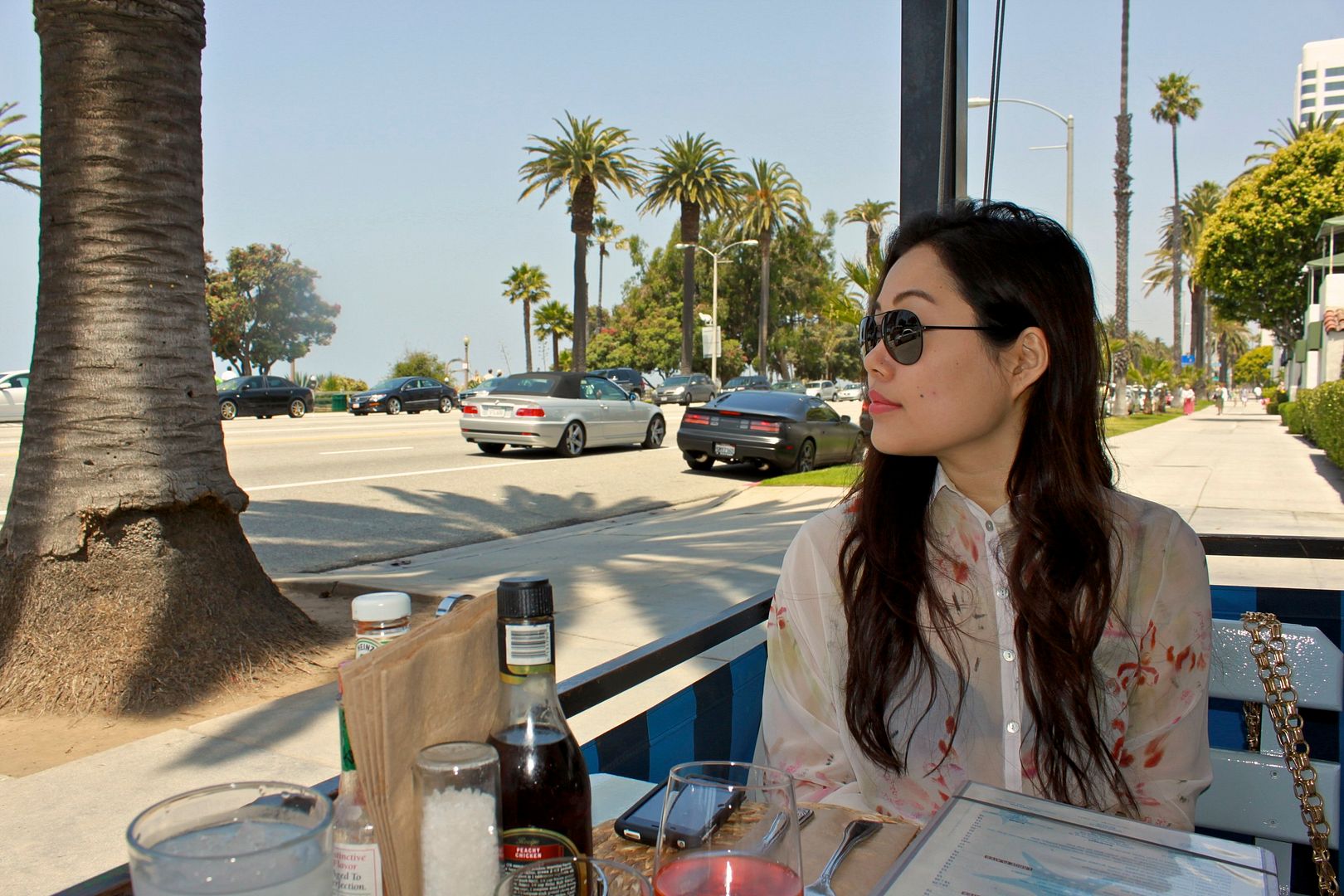 The older I get, the more I'm noticing what a creature of habit I've become. Go to food on a sunny day - oysters and wine. Go to clothes - anything everything oversized, sheerness a plus, fur accents a major plus. Go to sunglass shape - aviators. Maybe it's because with age, the more you've seen and experienced, and in the midst of all that madness you really start to hone in on what makes you happy and feel comfortable, and exactly what doesn't.
details. back by ann sofie back shirt. helmut lang shearling denim jacket. chanel aviators.
food details.
bp oysterette
on ocean avenue in santa monica.