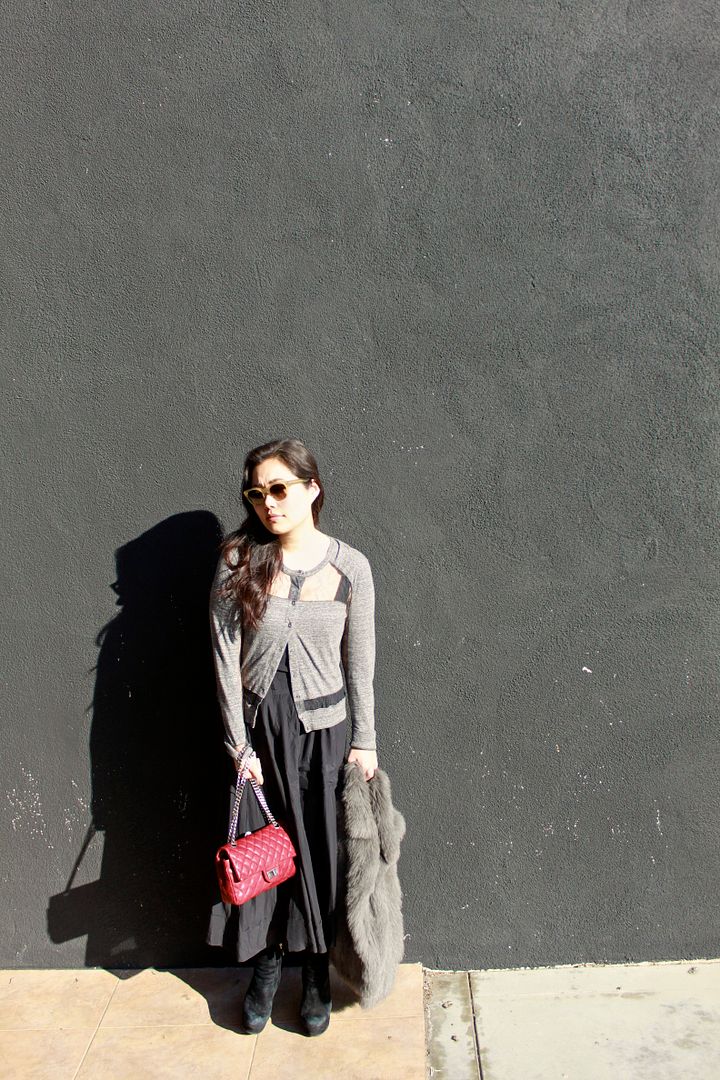 details. céline shades. chloé cardigan and dress. theory fur vest. chanel 2.55. ysl boots
still adjusting to new york city life after my recent trip to california. sunshine and vacation can help you easily forget what stress, problems, and frustrations feel like. my 20 minute nyc subway commute to work brings it all back in an instant.
nyc you're aging me. let's grow old together.