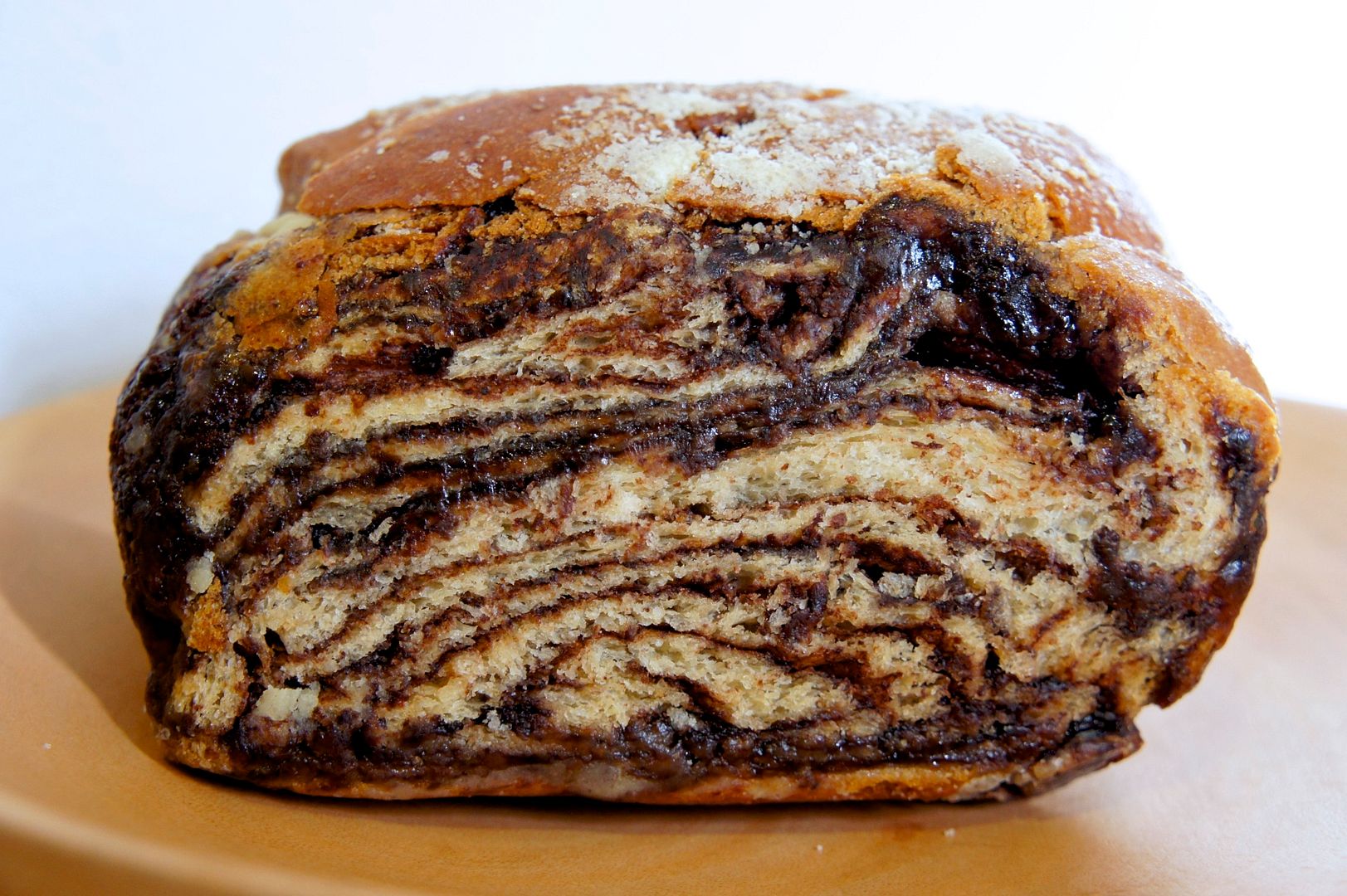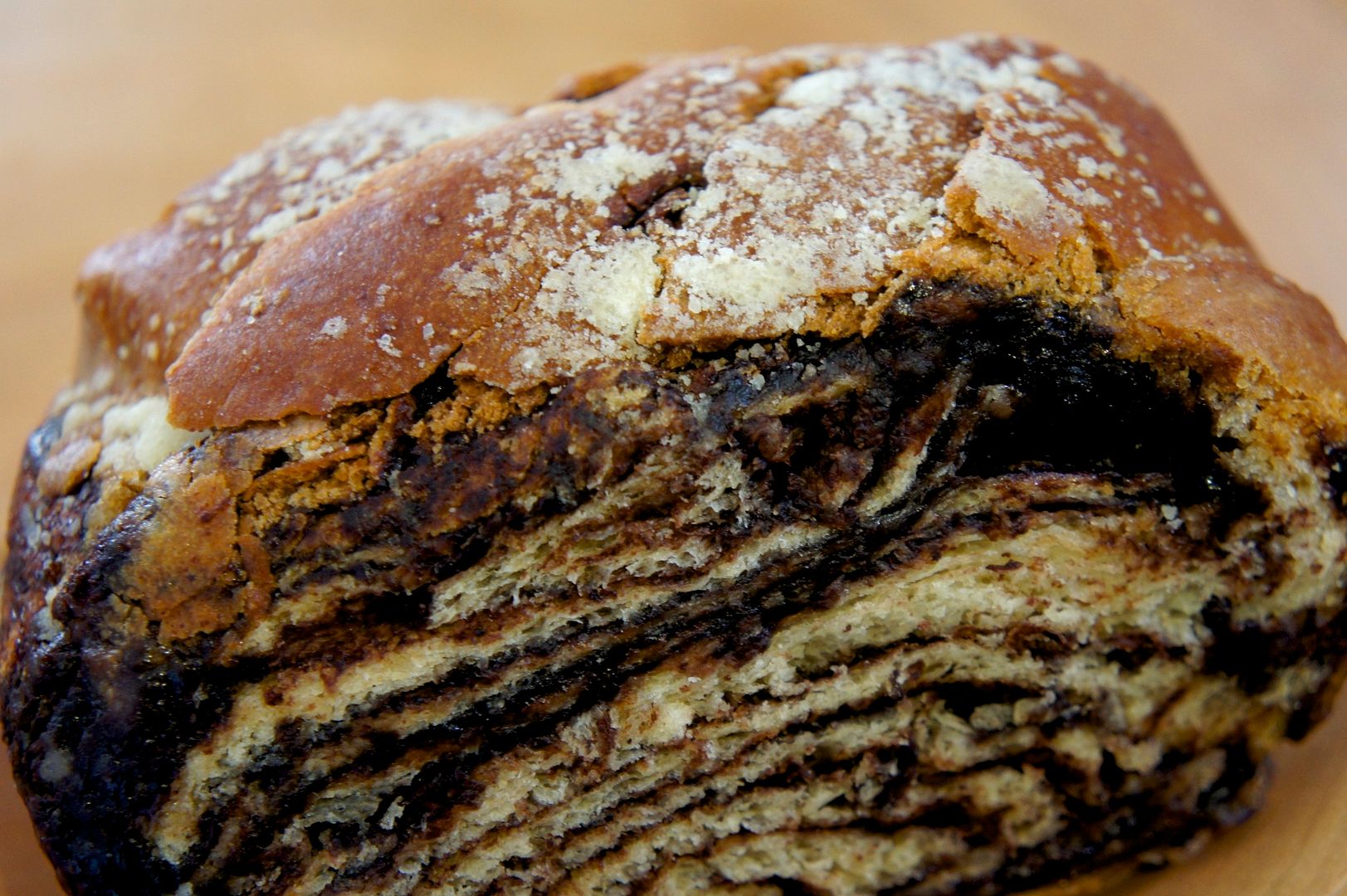 A thing of beauty - a slice of chocolate babka from one of my neighborhood favorites, Russ & Daughters. Moist, flakey, deep chocolatey flavor.

If you're not crazy about chocolate, don't be afraid to try out their cinnamon babka! Infamously known as "the lesser babka" from Seinfeld's The Dinner Party episode, I actually think the cinnamon babka is equally as delicious as the chocolate. Then again, you can't really go wrong when you're inside Russ & Daughters.

Read more about it on my yelp review here!