I got a call while I was at work that my Chloë Sevigny for Opening Ceremony buckle sandals that I pre-ordered were finally ready for pick up!! I went today after work and while I was walking there, I felt my heart seriously racing. sigh... it's shoe love.
After I picked it up, the boy and I ran across the street to tear my package open so as not to embarrass myself inside the store - but he made me wait so that we could take some photos to show you guys how cute the packaging was. I'm not proud to say that patience is not one of my greatest virtues despite all the crazy shredding/studding that I force upon myself.
Opening Ceremony would have crazy cute red bandana wrapping paper...
yessssss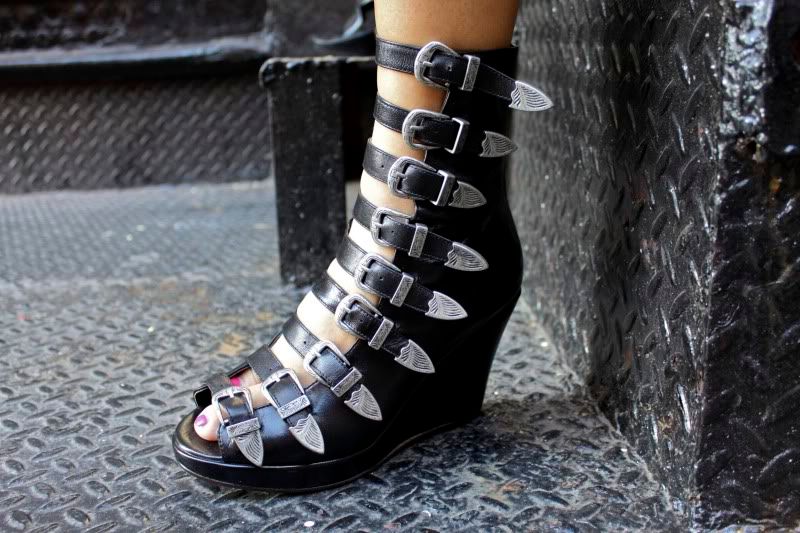 ahhhhh buckle heaven
To anyone that's wondering, they're actually really comfortable. It's nicely lined on the inside so it's really comfortable to walk in - especially since I'm so used to torturing my feet in 6-7 inch heels. This is a nice, foot-friendly change of pace.
The western buckle detailing is what had me at hello... If I were to even go so far as to personify my shoes, I would say that these Opening Ceremony's are like my beloved Chloé Susan's cool little sister. They were quite an investment but I can see myself wearing these out and having them resoled multiple times like all my other loved shoes!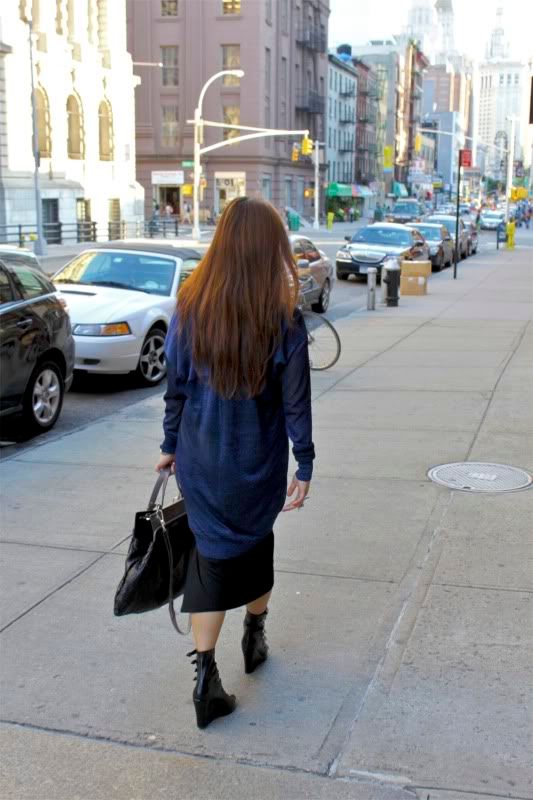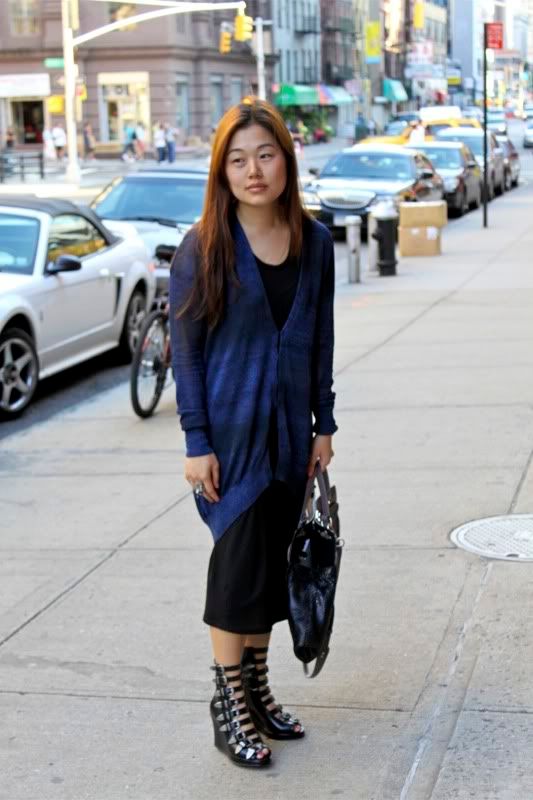 Outfit details: Alexander Wang cardigan, T by Alexander Wang tank dress, Chloé Odessa bag, Chloë Sevigny for Opening Ceremony sandals
The weather is being particularly amazing these past couple of days to my delight!! After changing into my new shoes, we walked over to La Esquina to sit outside and enjoy some drinks and fish tacos. As promised from one of my previous posts, I took better photos in good light so you could see their amazing food!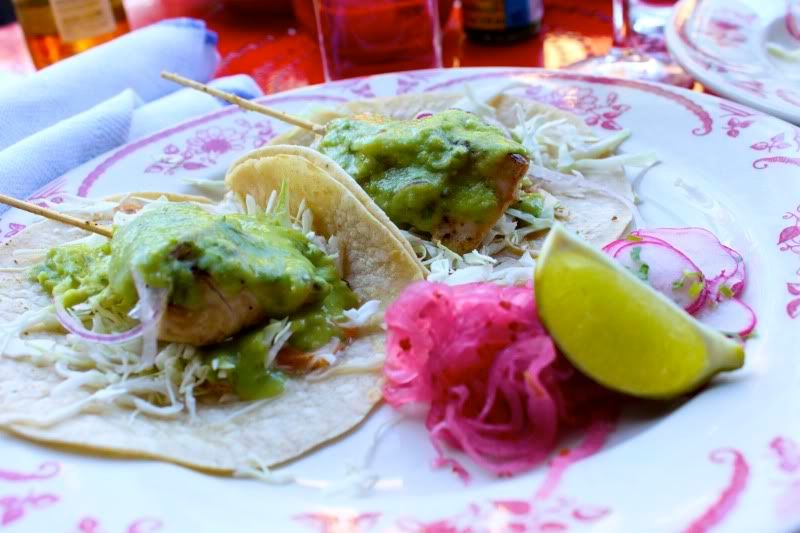 Grilled fish tacos - I'm always on the lookout for great fish tacos and they are seriously some of the best I've EVER had. The best I've had in the city for sure. Would love to hear some other recommendations if any of you guys are fish taco fans!
Mexican street corn. Some people think that Cafe Habana has the best grilled corn in the city... hmmm I beg to differ! The cotija cheese rolled all over this baby is just mouth-wateringly good.
Grilled string beans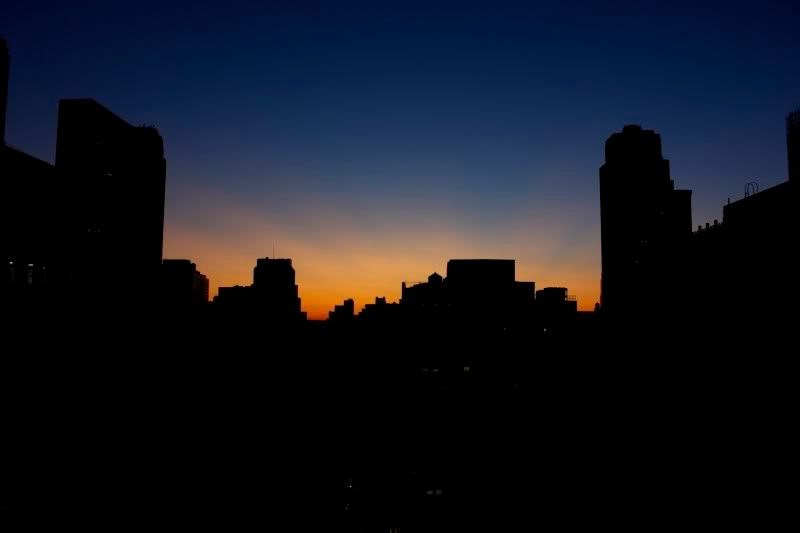 We went up to the roof tonight to play fetch with Meeko and enjoyed this beautiful sunset
Goodnight everyone! Hope you're all having a great week!! xx