It's so good to be back in New York after being in Texas for a week. Nothing like cozying up with Meeko on the bed, watching a mini marathon of Law and Order SVU with the sound of dull-muted sirens and street traffic at 2am to put me to sleep.
This past weekend was absolutely beautiful - perfect weather to stretch Meeko's legs and take him for long walks.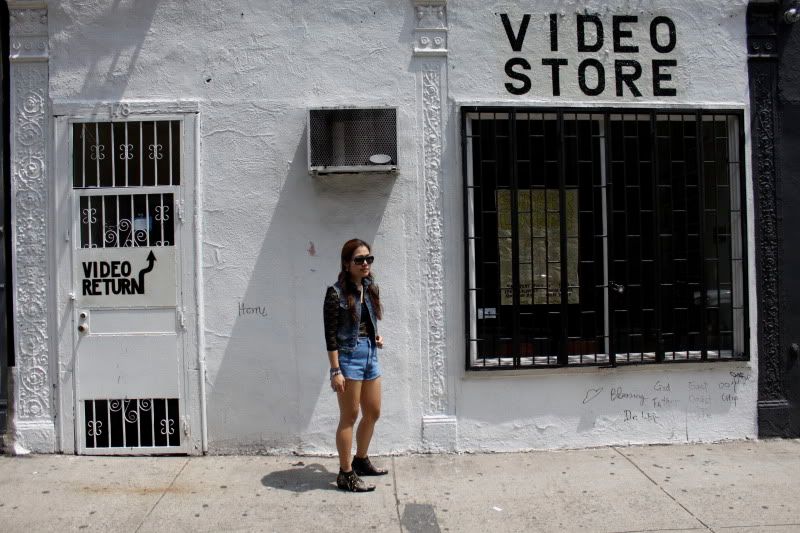 I scored these vintage Wrangler shorts while I was in Texas - love the leather patch on the back pocket - yee haw ;)
We walked through Little Italy late Saturday afternoon and it was absolute madness -vacant and quiet streets during the colder months now transformed into a crowded area, jam-packed with tourists and hungry pedestrians looking to hosts and hostesses to lure them into their restaurants with the hopes of tasting a bit of authentic New Yorkian Italy.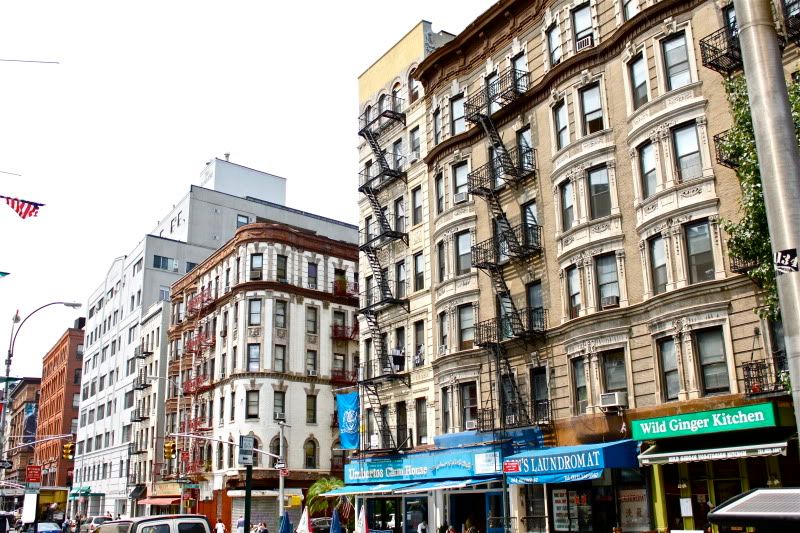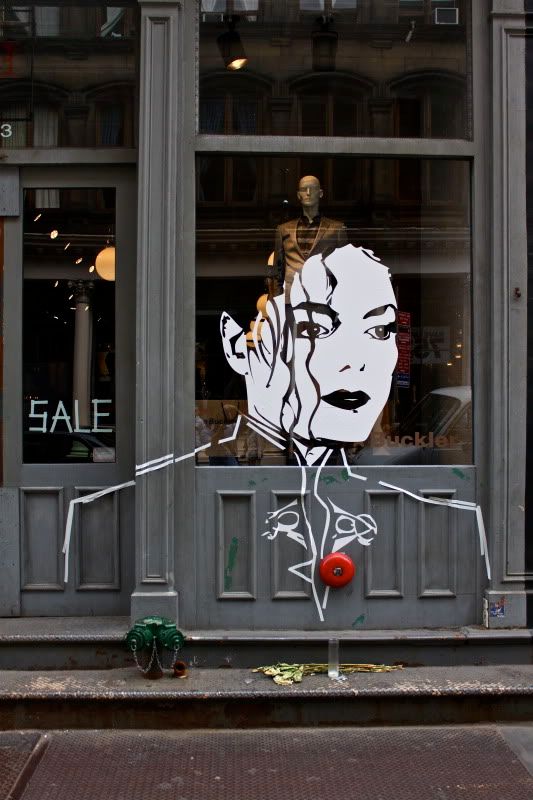 You can really feel it in the air here how much he's missed. This art work particularly resonated with me because I loved how this worked so well with what was already there. I can't think of any other image that could represent so clearly NY's sentiments for the late MJ.
Meeko has permanent imprints on the sides of his eyes that remind me of wing-tipped eyeliner. quite the diva.
giggle*
TAISHO
This little Japanese restaurant on Saint Marks is still after more than eight years, one of my favorite places to eat in the city. I would definitely recommend it to people who aren't afraid of a little adventure when they eat - no California rolls here. They're really well-known for their yakitori (grilled skewers). Back in the day when I still ate meat, I was known to polish off quite a few grilled chicken meat balls with a glass of Kirin.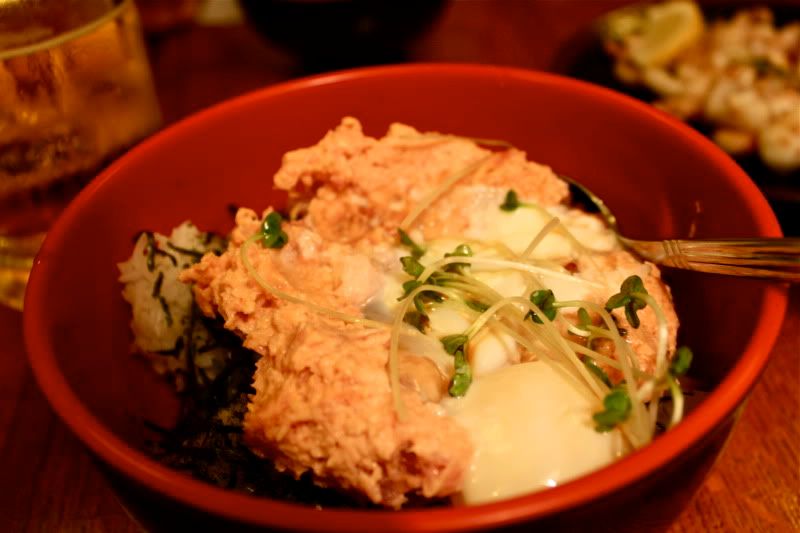 Spicy Tuna Don with a soft-boiled egg
Ika geso: squid legs in a scrumptiously salty butter sauce
Summer special - assorted sauteed mushrooms
Grilled mentai onigiri. Oh onigiri... such perfectly portioned, practical/functional food could only come from Japanese cuisine.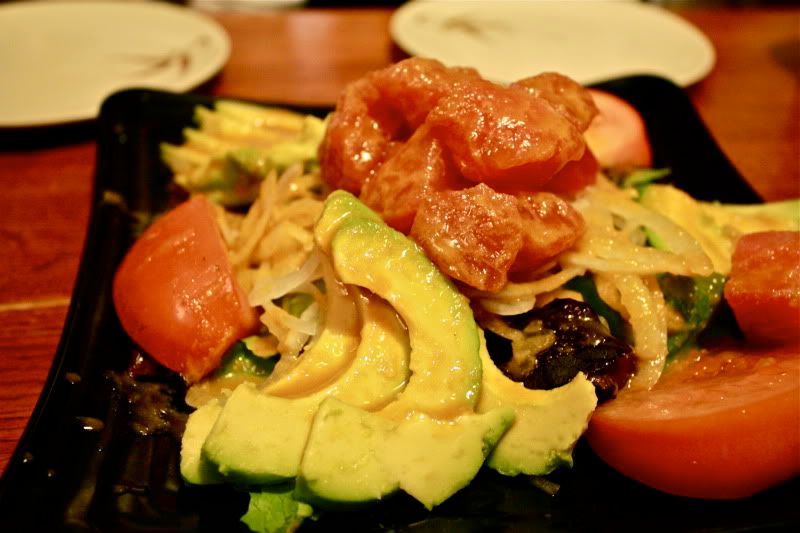 Tuna avocado salad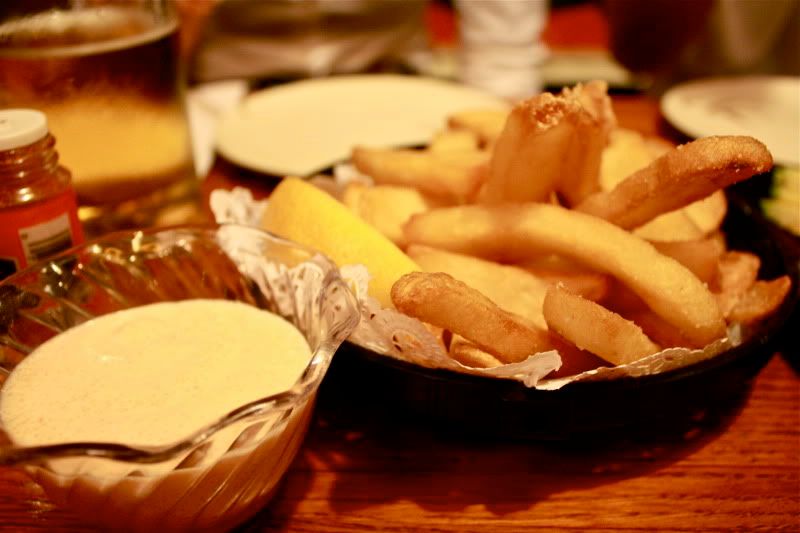 Mentai potatoes: thickly cut french fries to be dipped in rich mentai sauce. You have to get this if you dine at Taisho. key words - HAVE TO.
I was really happy to run into the infamous Cupcake Truck while I was walking back home. I've been following them on Twitter for quite some time but how beautifully serendipitous to run into the truck right as I'm jonesin' for a red velvet fix - the small pleasures in life ;)