Sunny Saturdays are just simply meant for strolling the streets of the city. Sunglasses in tow, sunscreen in hand, my sister, the boy and I went off to Schnippers to taste test some fish tacos my co-workers raved about this past week.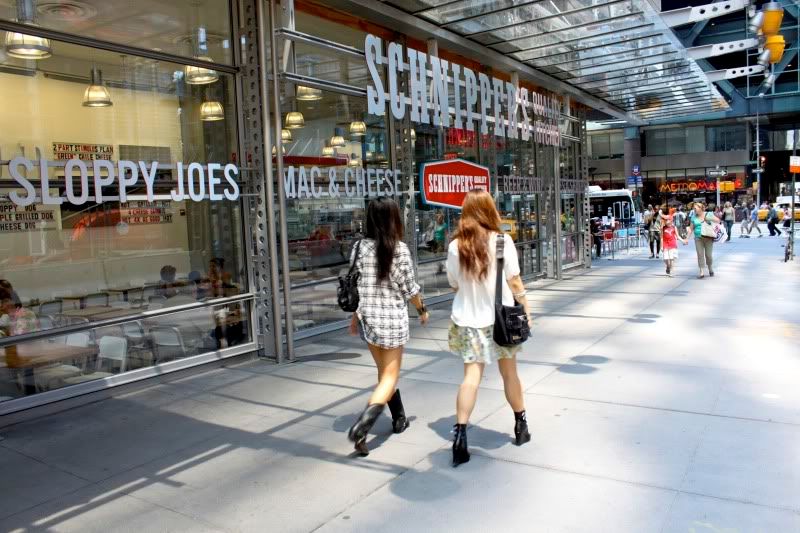 Located in the New York Times building on 41st and 8th ave., it's one of those unassuming American food destinations that you walk by daily and in the aftermath of having consumed everything on your Schnippers plate, regret terribly for never having gone in before to eat their take on all the great American classics.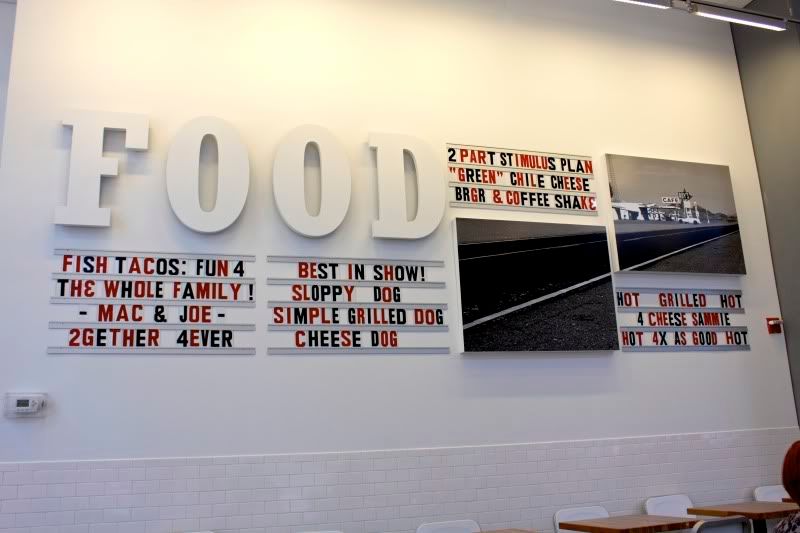 Apparently, they're quite famous for their meatier items like Sloppy Joe's - and while you guys know I don't eat meat, I was really tempted to snatch the absolutely perfect-looking chicken tenders off the pile of french fries from the table of people sitting behind me. Those little kid would never notice... right? ;)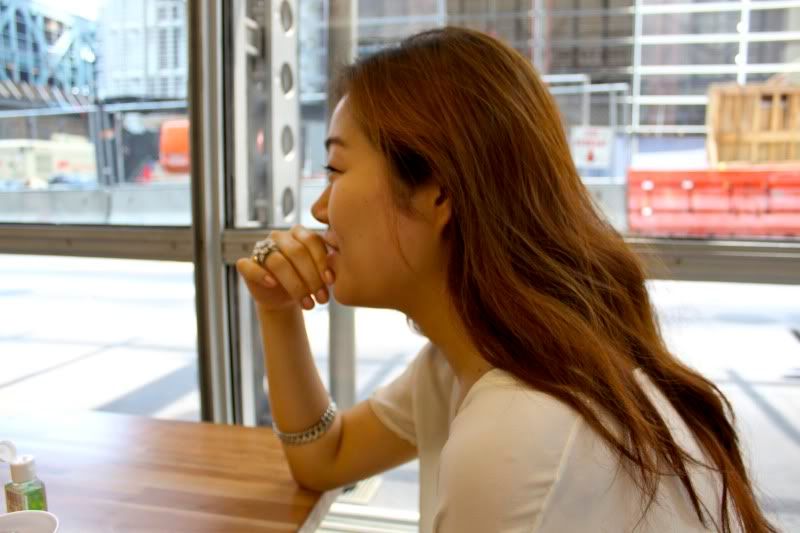 Our plate of grilled mahi-mahi fish tacos and sweet potato fries. I would say that the fish tacos aren't as good as something you'll find at La Esquina, but the ones at Schnippers are very hearty as they don't skimp out on giving you a big portion of fish! Good for those days when you've somehow managed to skip breakfast and lunch time rolls around at 2pm and you're stomach is not a happy camper. I ordered them spicy but I wouldn't advise that to people who are afraid of some serious heat - they're not playing around with those peppers.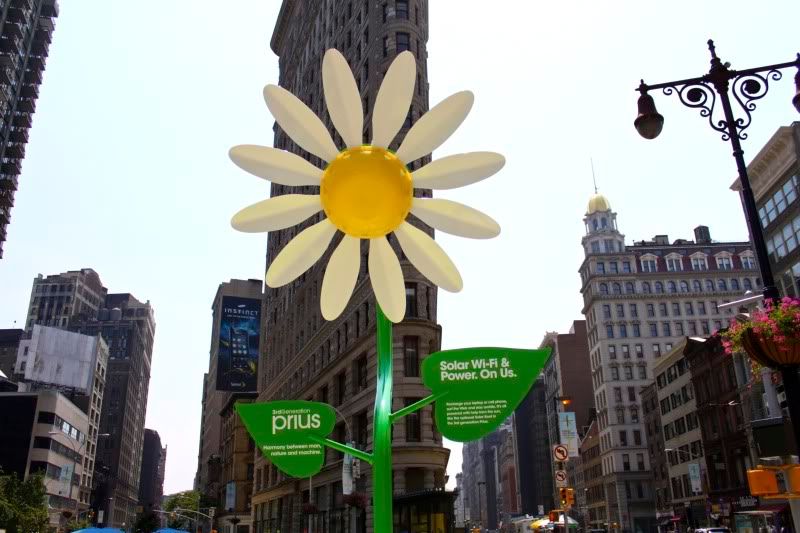 I went over to Madison Square Park to get some cupcakes from the Cupcake Stop truck and was head-over-heels happy to see this temporary Prius solar panel installation that gives New Yorkers a place to sit, relax, and enjoy some free wi-fi and a place to recharge our beloved gadgets.
I really wish this weren't temporary! Sitting here and looking at these solar paneled flowers, made me really think about the disturbing gap between what technology can do for us, and what we allow it to do.
Beautiful addition to the skyline no?
After cupcakes, we went to Soho to take a peek at new fall items that are rolling into stores and somehow, I managed to find a pair of Phi biker boots that I've been obsessing over for what seems ages. The shoe gods officially love me.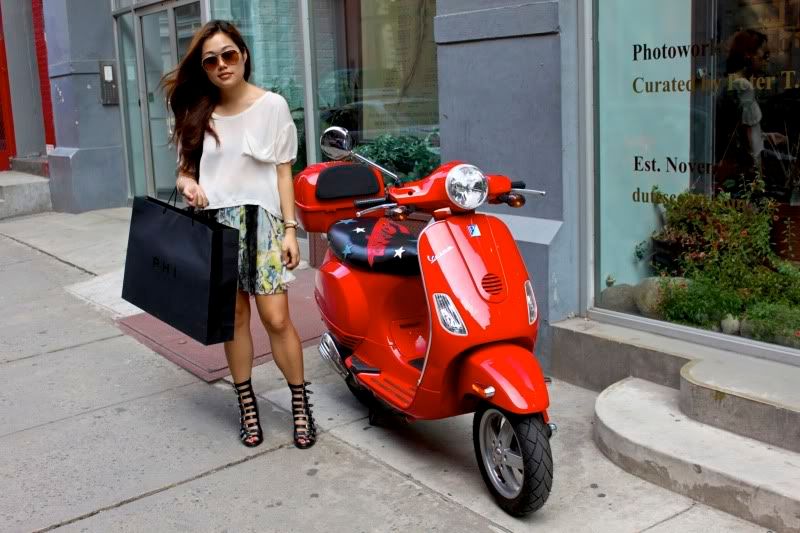 Outfit details: The Reformation white silk top, Chloé silk and lace skirt, Chloë Sevigny for Opening Ceremony buckle sandals, vintage python aviators.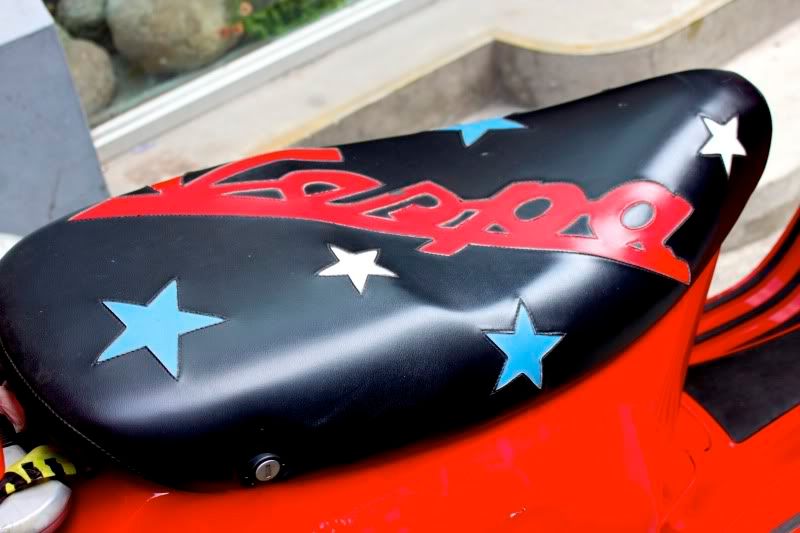 Our day ended with a few moments of oogling Vespas at a nearby Vespa dealer and I fell in love with the idea of getting a Vespa despite the fact that I'm a.) terrified of driving and b.) not really qualified to do so. Hey I'm a New Yorker, I have a subway license ;) Anyway, a girl can dream right? We all want to have our Roman Holiday moment à la Audrey Hepburn...
Hmm but maybe if I could have my pick, I'd go for this insane Vespa of the future! I think it'd be just perfect to take my new Phi boots on a spin around town on this Bat-mo-vespa, no?