I've been back in Texas for a few days, trying to get in a short vacation week before I start my new job next week. Texas will never let you down when you need a getaway from the insane buzz of the city and it's been so good to be home, eating great home-cooked korean food, and driving around in a car for a change.
FOURTH OF JULY
We drove to Lake Texoma to celebrate the 4th on my dad's sailing yacht. Sounds funny to sail around on a lake but this is not your ordinary lake. Like the saying goes - everything is bigger in Texas.
On our way there, we spotted a sign for a small fresh produce stand so we had to stop by.
Watermelon!!! Summer watermelons in Texas will change your life.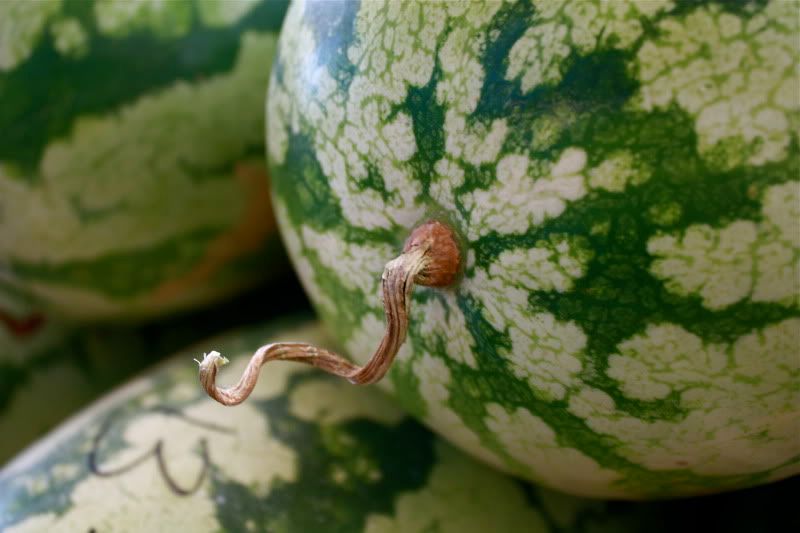 My mom always told me, one of the ways you can tell it's a good watermelon is if it has a little piggy tail.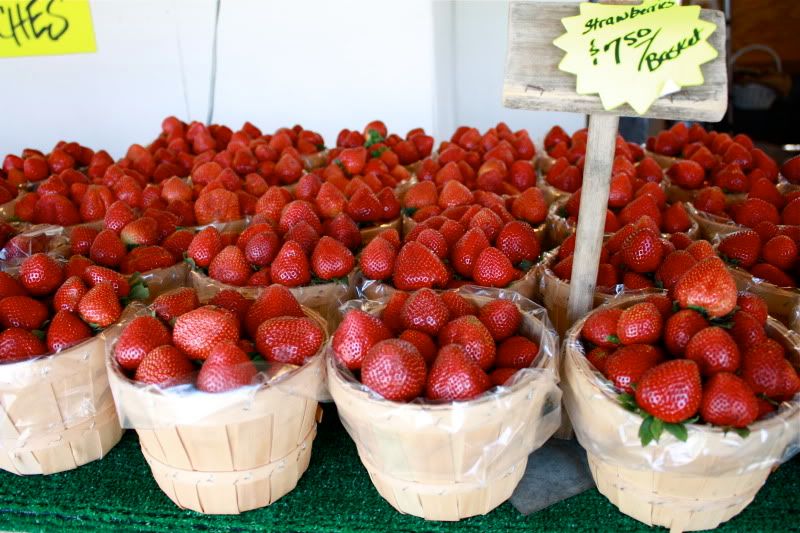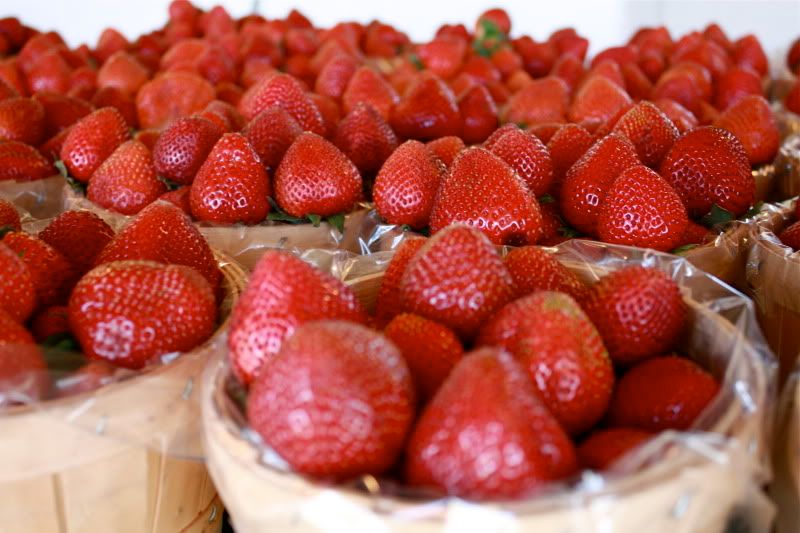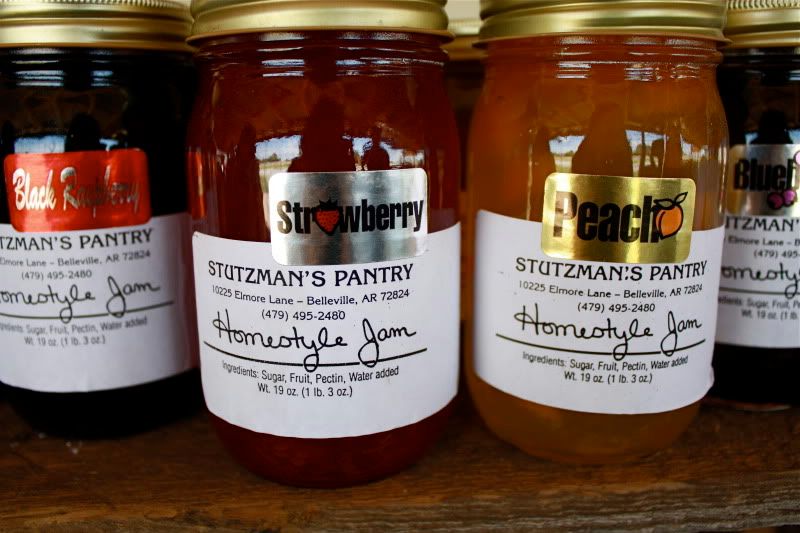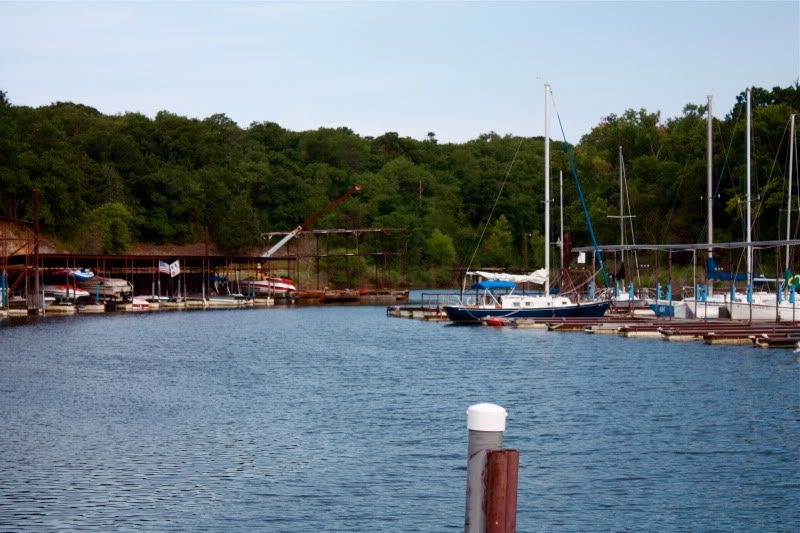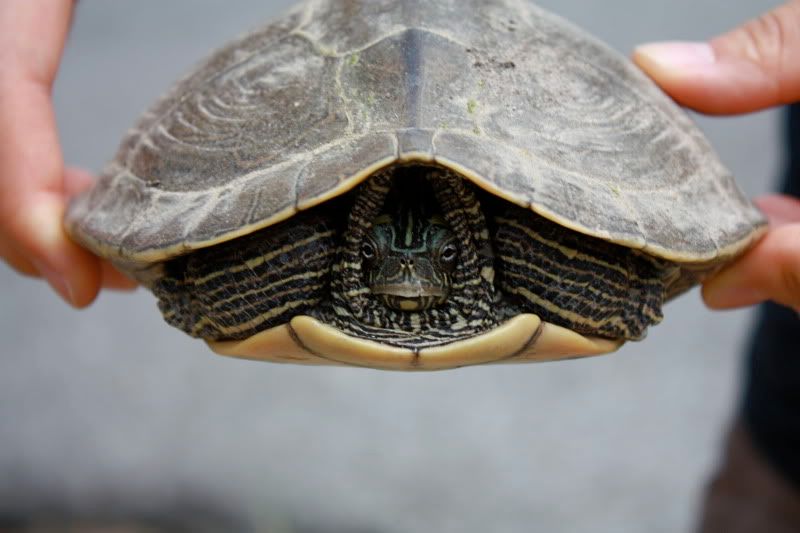 My sister spotted this turtle trying to cross the road (treacherous grounds for little animals) and had to get out of the car and help him along his way to the lake. He has quite the serious face no?
Most people don't know what it looks like on the bottom side of a boat - my dad, who somehow knows the most peculiar facts about everything, from the cost of a bale of hay and a head of cattle, to why fireworks shoot different colors, told me that the underside of boats have to offset the topside, so they are generally as long on the bottom as they are tall on top. Looks a lot like the fins of a fish to me.
LAZY MONDAY
Yesterday, my little sister and I had a mini-shopping excursion around Dallas and made several eating pit stops along the way. My only score was a ring but my partner in crime found a lot of great things at 4510.
My sister's friend's mom from school owns this über cool store in Dallas - not the usual suspect in this part of town.
We also stopped by Ahab Bowen, a cute vintage/2nd hand shop in downtown Dallas.
RISE
I don't know how I've gone all these years without knowing about this restaurant! The atmosphere is very country cute and they have really great food - especially soufflés if that's your cup of tea.
We sat under this gorgeous chandelier - what a great way to repurpose a used bottle of wine!!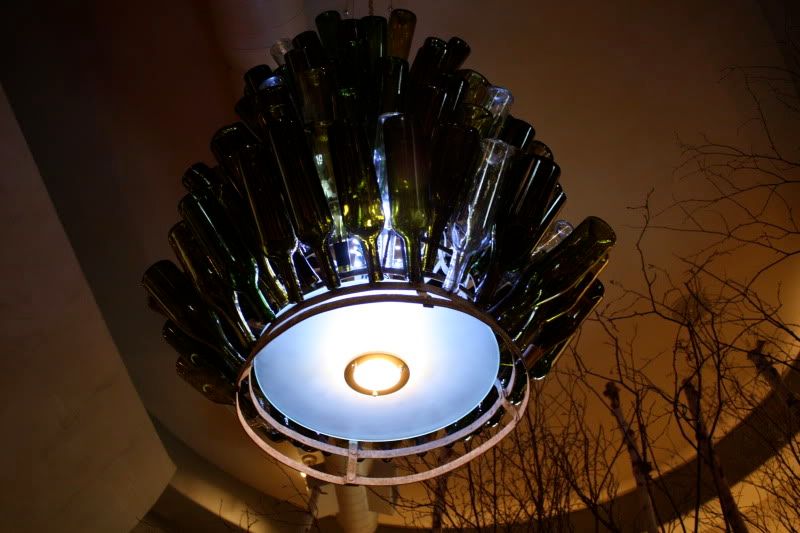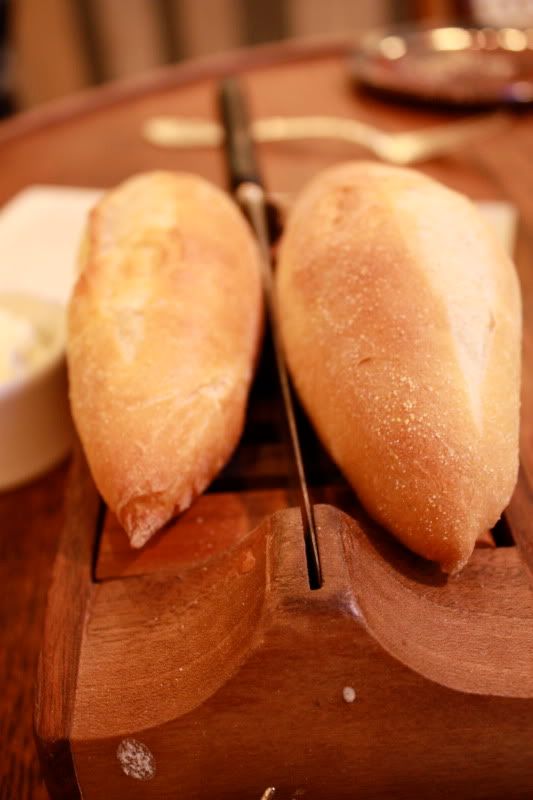 They serve their hot crusty bread on a cute mini coupe pain (bread cutter) where the knife is placed in the center of a wooden cutting board.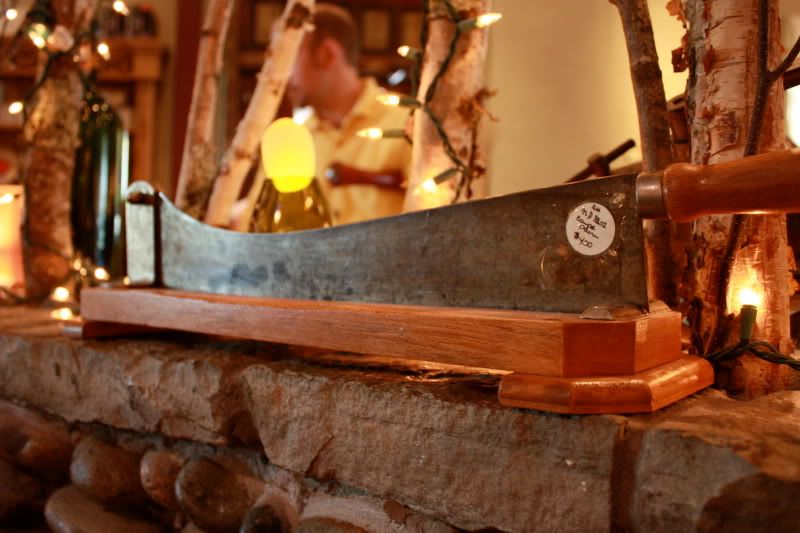 You can buy the big-daddy size for a measly $400 ;)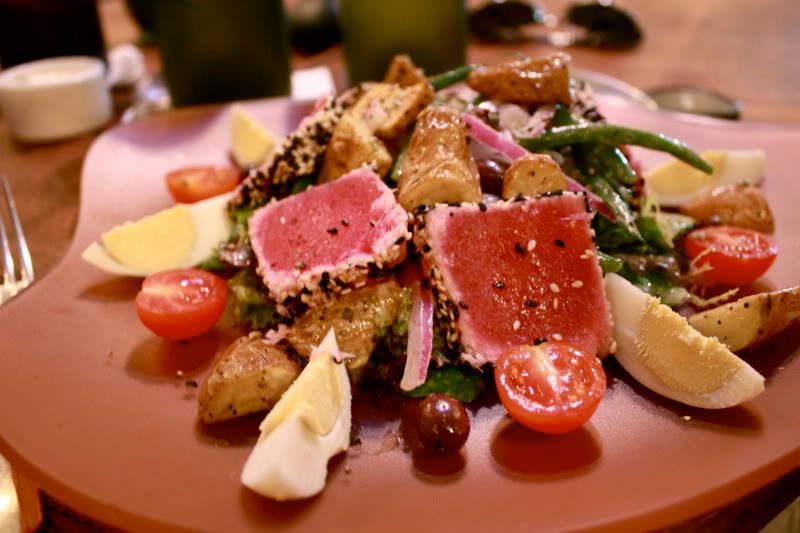 We both had a tuna niçoise salad - this one had a particularly interesting flavor with the herb-roasted potatoes and sesame crusted tuna.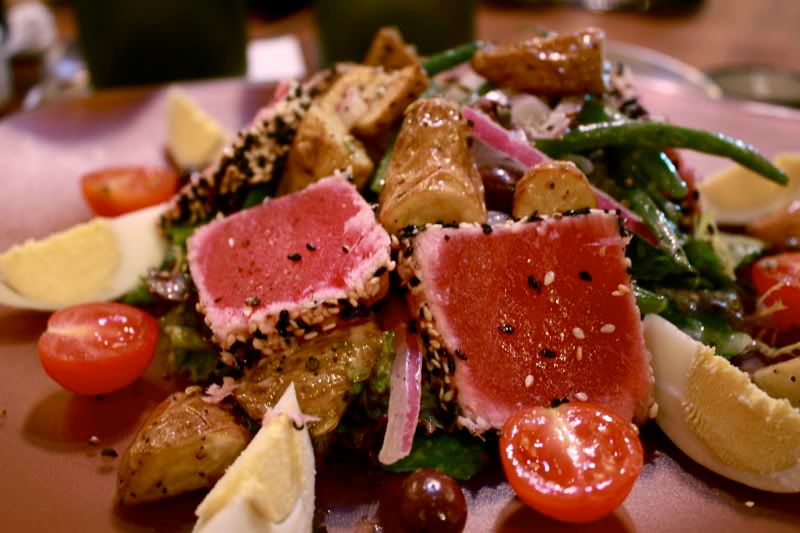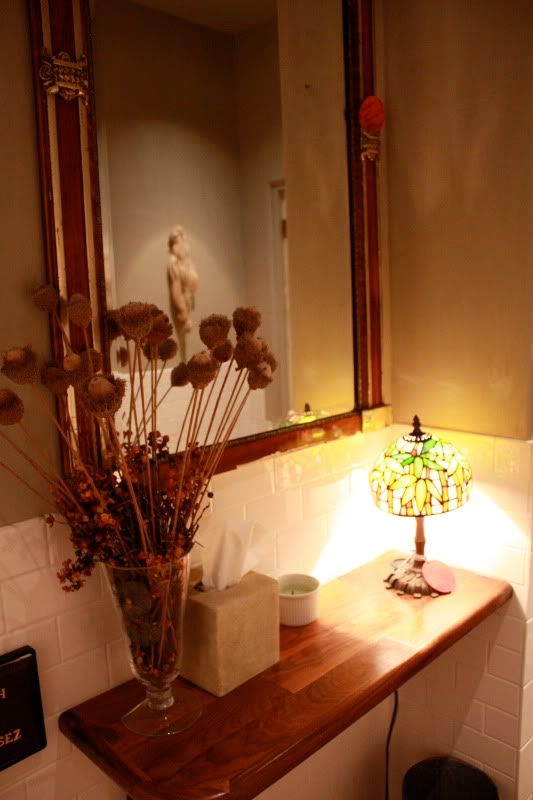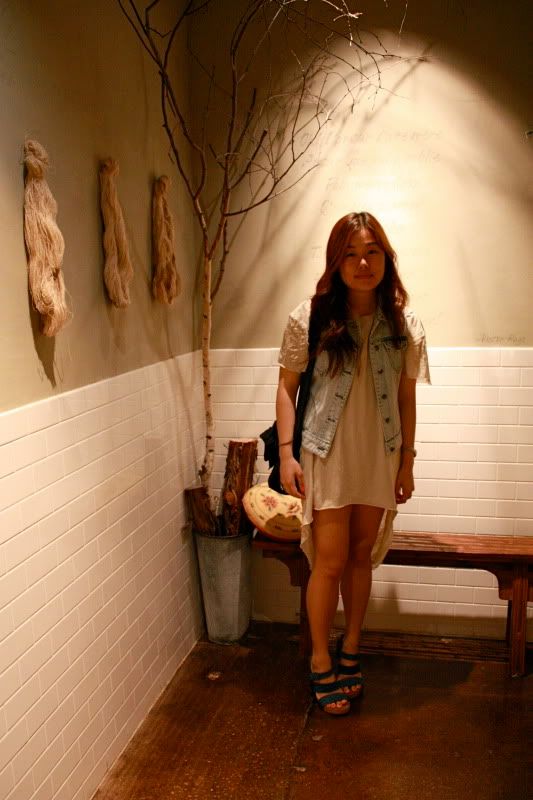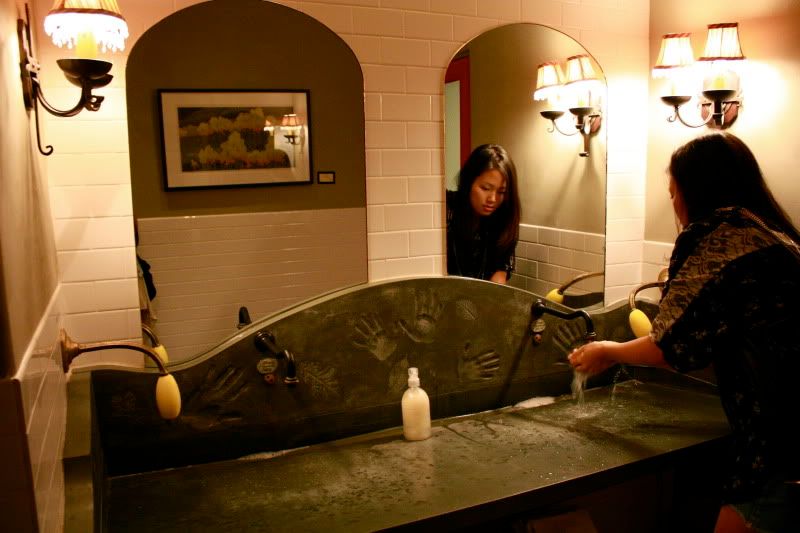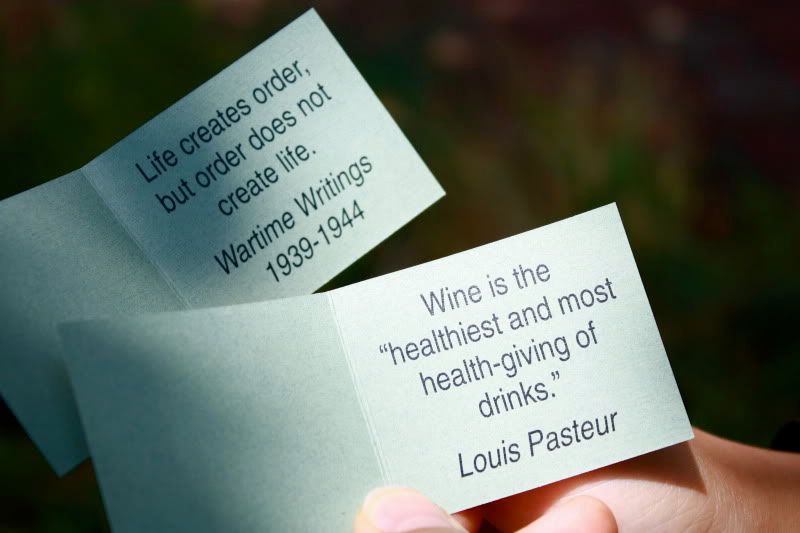 After your meal, they hand you these adorable cards.
FAT STRAWS
We had our late afternoon snack at Fat Straws, my favorite drink place in Dallas. They serve all sorts of smoothies, teas, milkshakes, with or without tapioca balls (squishy chewy goodness).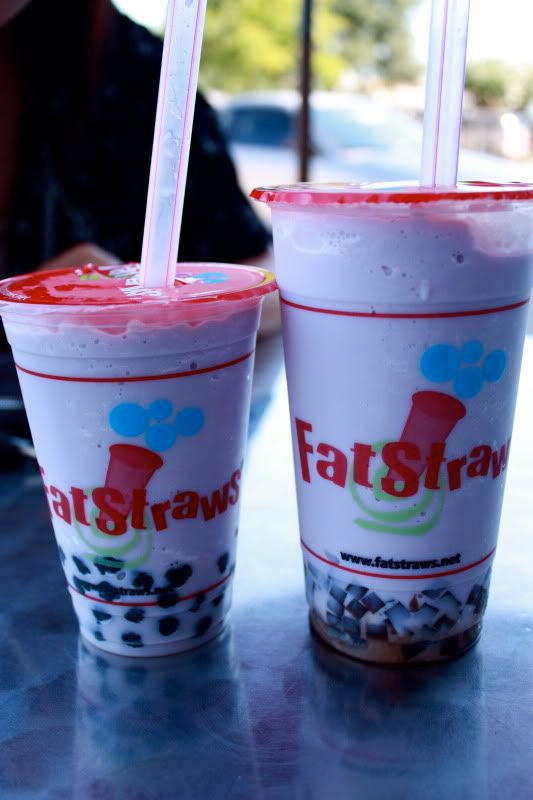 Taro slush (my favorite!)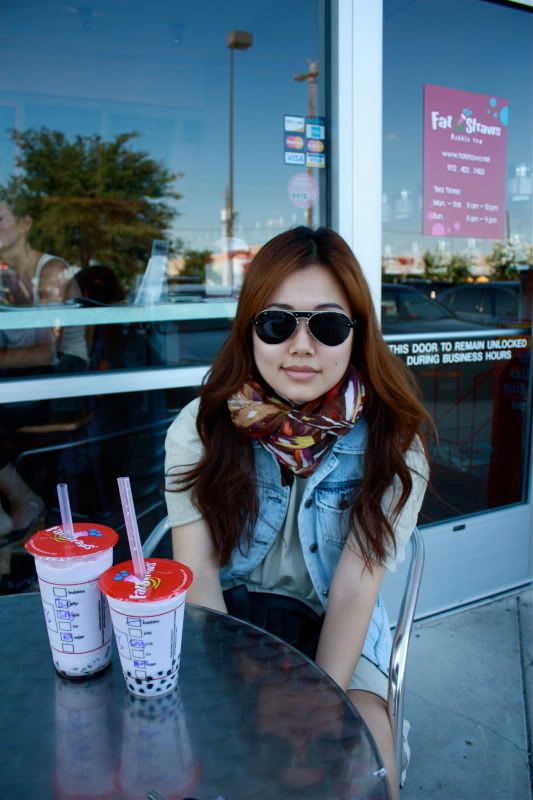 Hope everyone's having a great week! I'm off on a mini road trip so I hope I'll have some good photos to share with you guys soon! xx