This past Monday, the boy met me after work and we somehow managed to immediately acquire sweet treats from two separate but both equally amazing dessert places around the neighborhood. Dangerous territory 5th avenue... never mind the over-hyped over-frosted Magnolias that seem to be popping up all over the city, the true hidden gems in the 50s and 5th ave are La Maison du Chocolat and Minamoto Kitchoan.
La Maison du Chocolat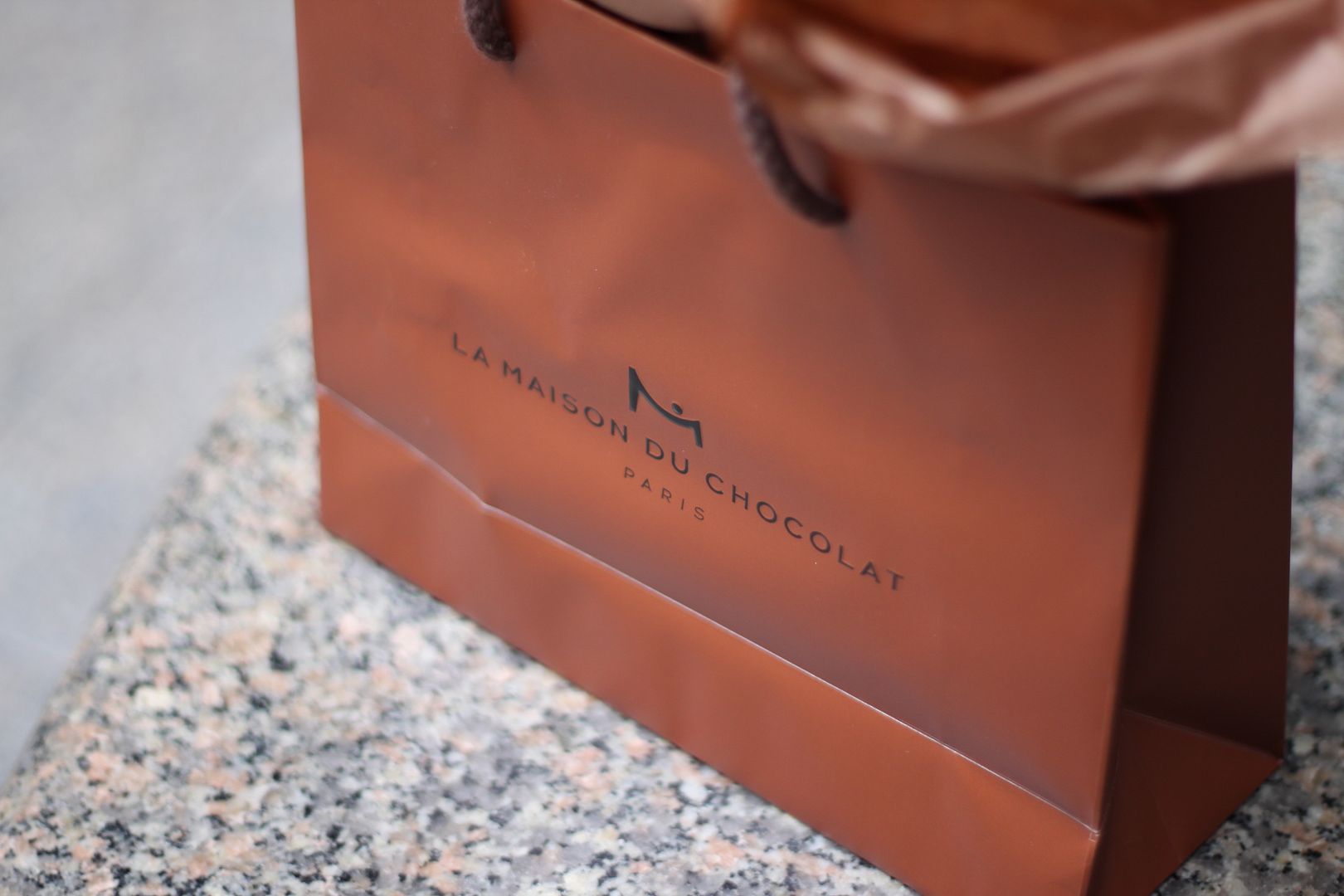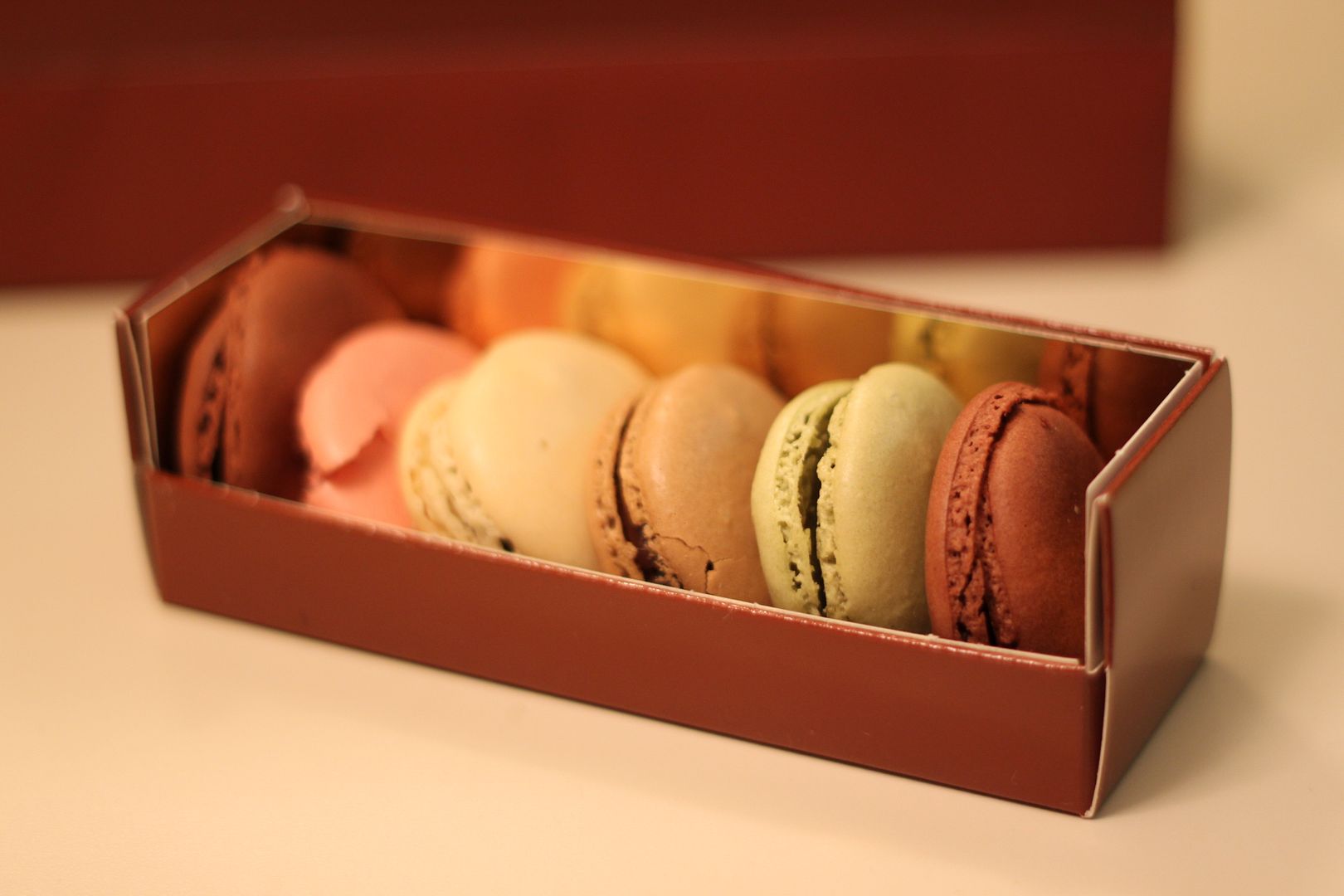 I've never been much of a chocolate fanatic but I hear one nibble of their dark chocolate here will send a chocoholic to a very special place :) Their macarons are a bit more my taste - they're insanely rich though so one tiny box will last for quite a while!
Minamoto Kitchoan
There is just something so beautifully cohesive when it comes to Japanese food and their language - one really mirrors the other and walking into a classic Japanese bakery proves the point.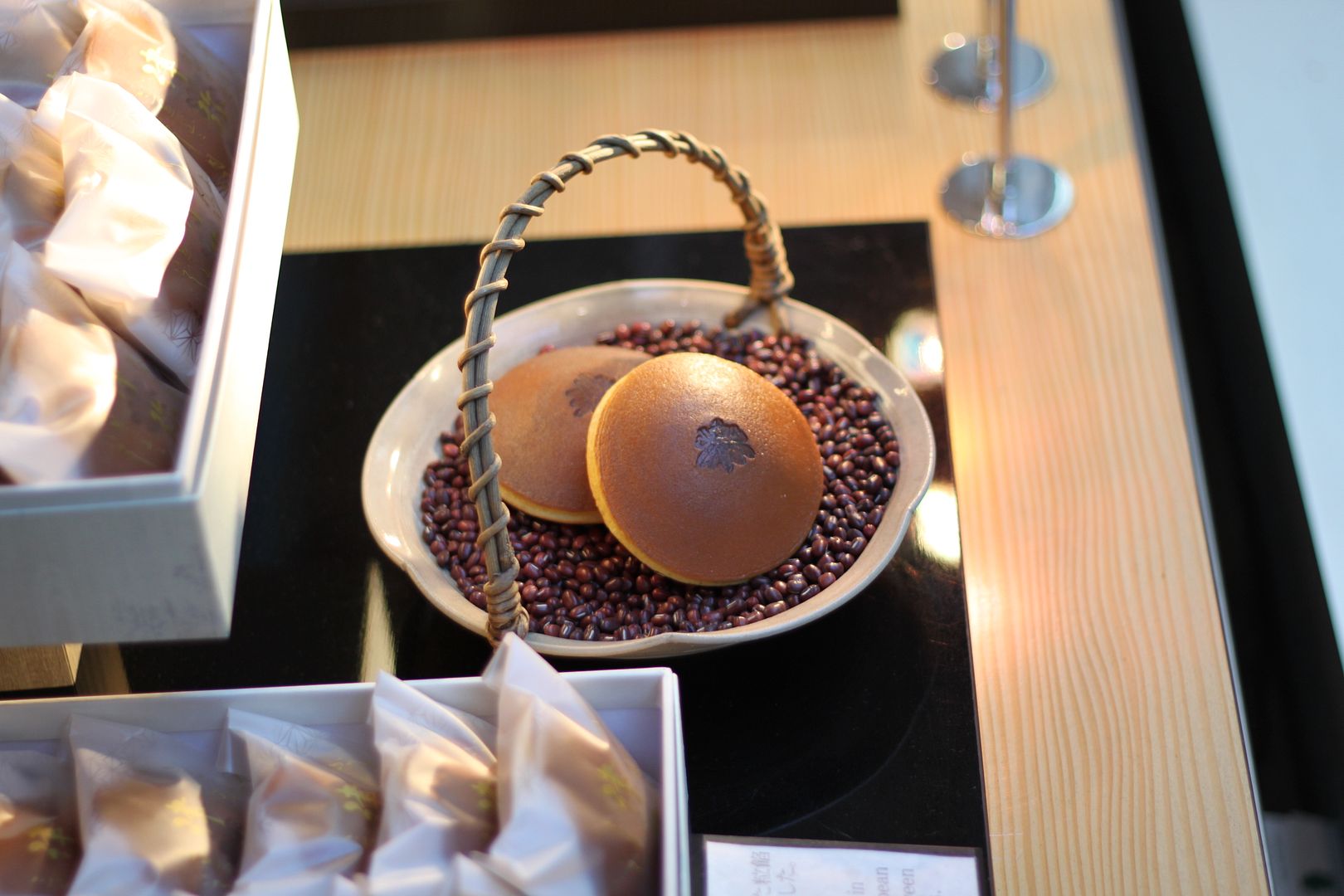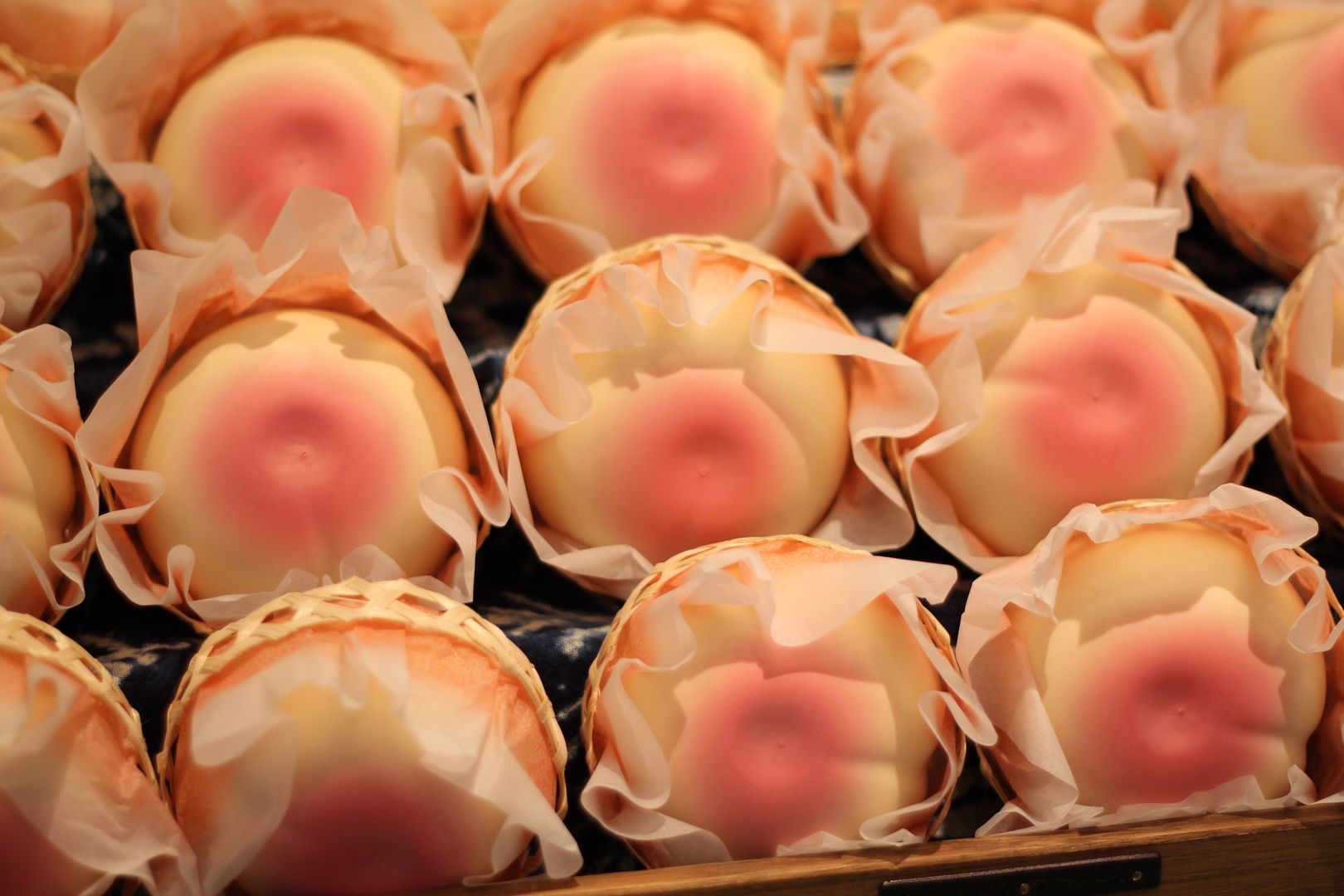 Blushing peaches - almost too pretty to eat!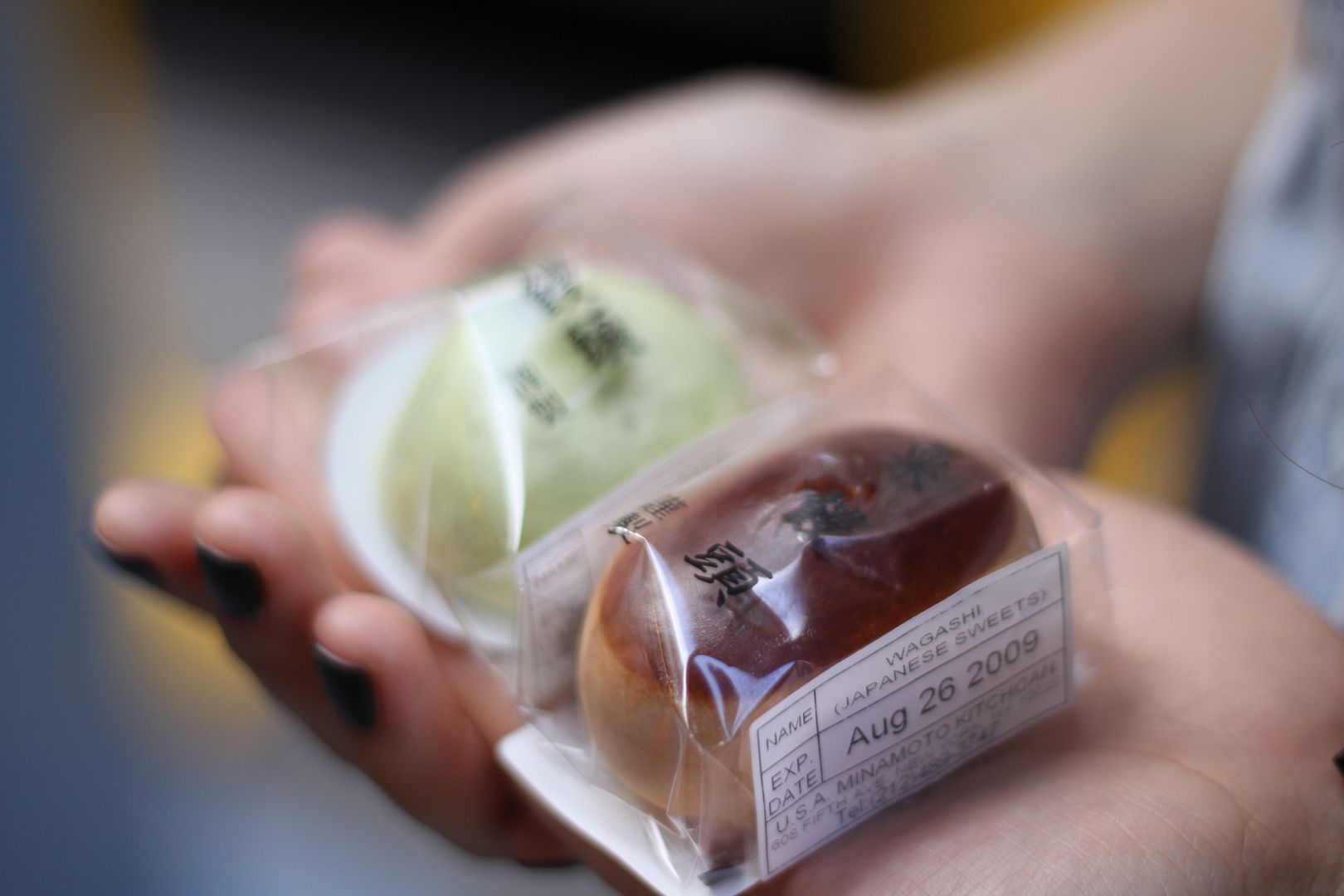 This is one of my favorites - kurimanjyu, light cakey shell filled with a slightly sweet chestnut filling
Maccha manjyu - green tea mochi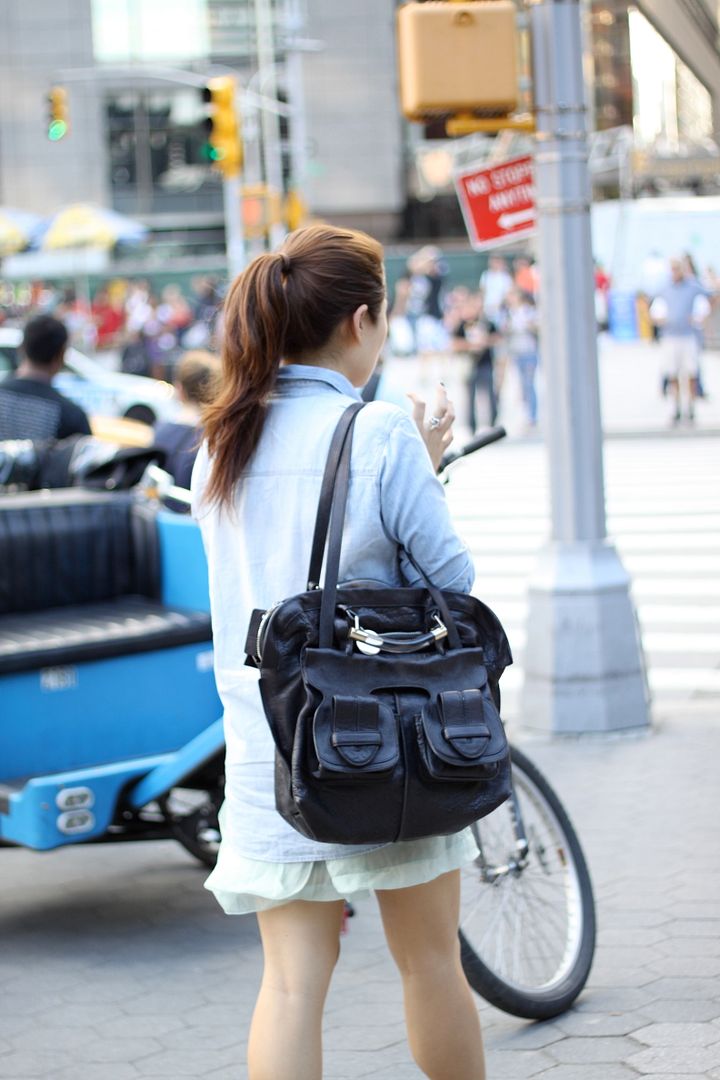 The weather ended up being too good to be true and after my appetite was really stirred by my own version of an early evening amuse bouche, we walked uptown to Lincoln Center to have dinner outside at a place I used to go all the time back in the day, Café Fiorello. It's perfect for a summer night when the weather is spectacular, you'd like to dine outside, and some white wine and light flakey crusted pizza sounds like the perfect meal.
Fair warning carb-fearing people, Fiorello's focaccia is sinfully good. The small flecks of sea salt really seal the deal :)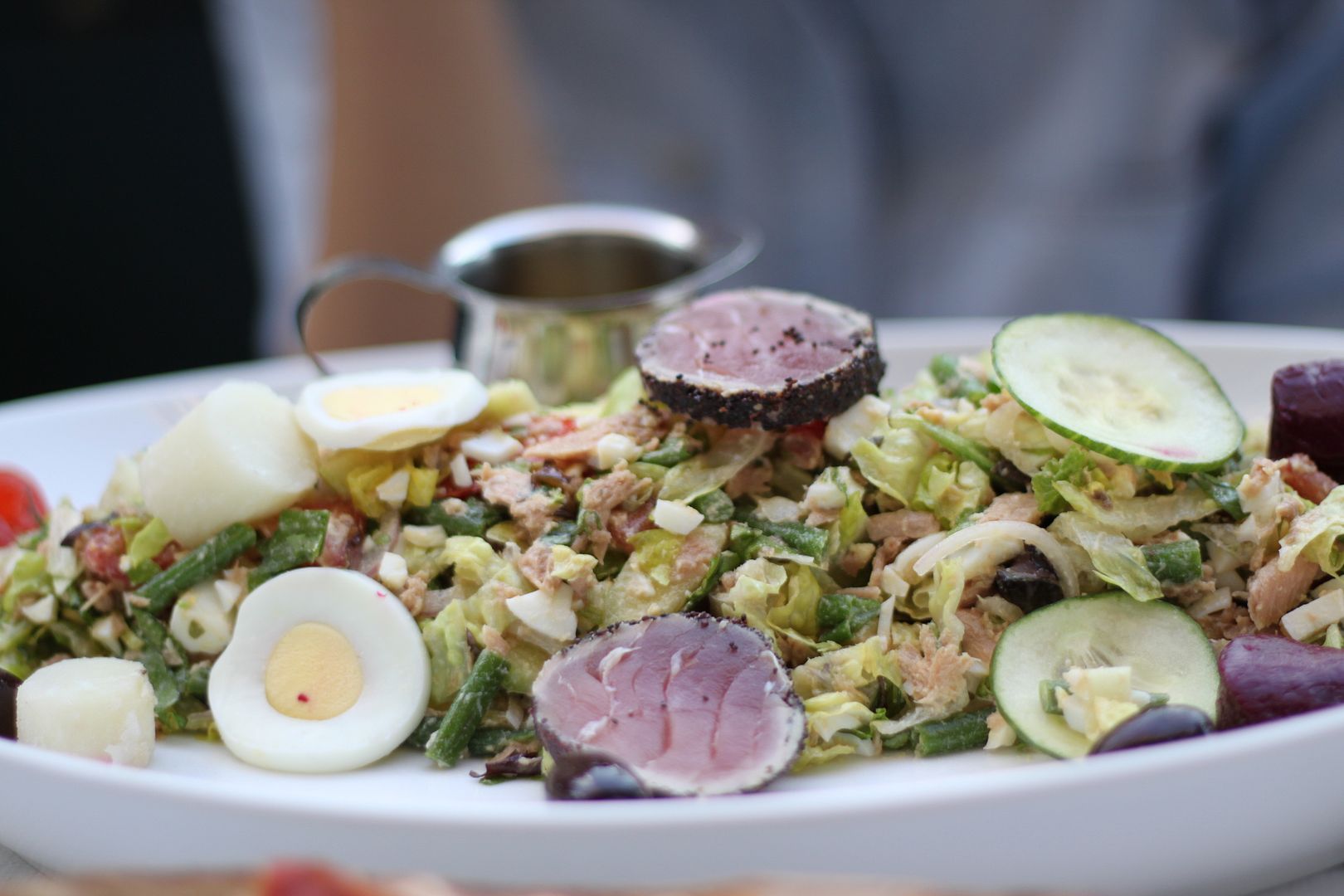 Italian version of a tuna niçoise salad made with really good quality italian tuna in olive oil. Pouring salad dressing on this kind of flavor is kind of a crime - no dressing needed!
Vegetarian pizza with artichokes, wild mushrooms, eggplant, and peppers
Ingenious usage of flakey, crispy dough underneath and as a surprise topping on top of the pizza. Nothing says a good pizza like the perfect crunch.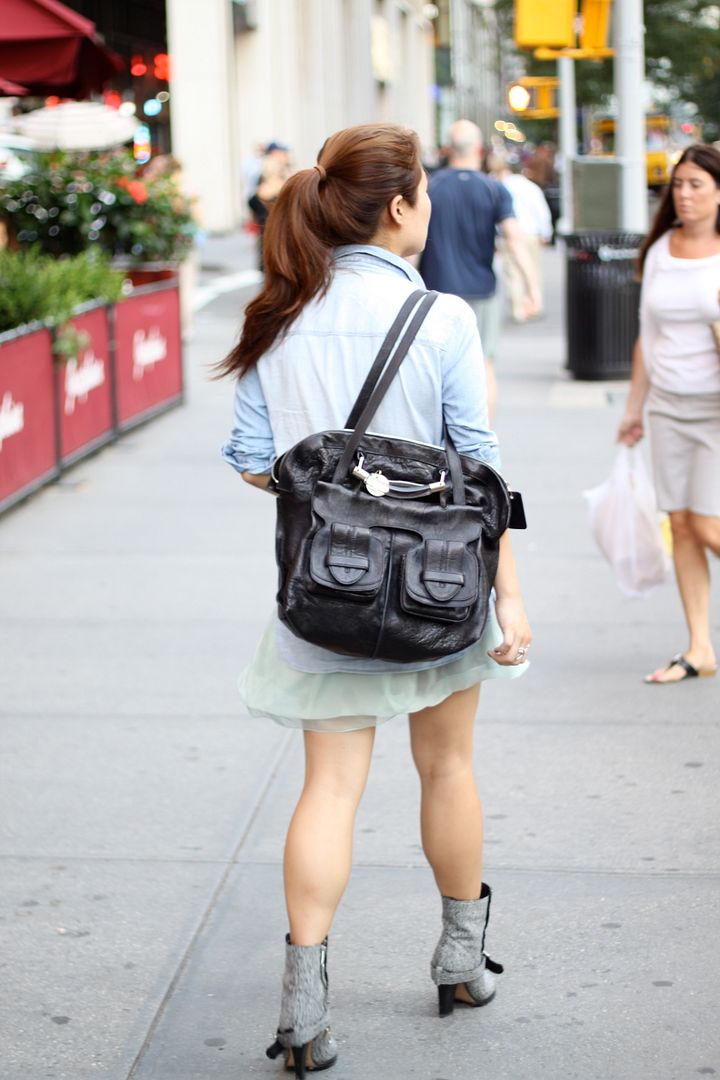 Outfit details: Chloé skirt, Madewell denim shirt, Chloé saskia tote, Chloé wool motorcycle ankle boots
Refinery29
did a really fun write up about fashion + food bloggers and I was very surprised and flattered to see myself included in this group of lovely food-loving ladies! I think a dinner party is in order with everyone on this list in attendance! :)
Click here
if you haven't seen it yet!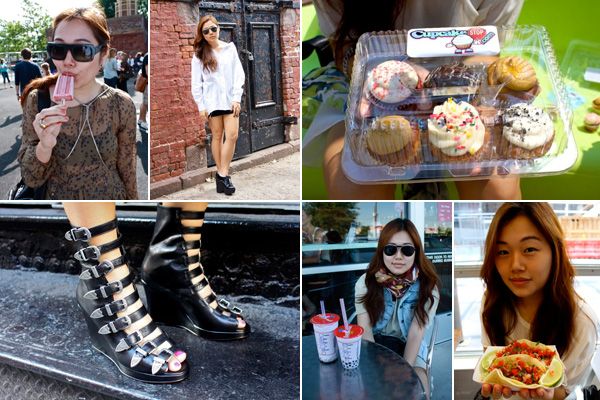 Thanks to everyone for the great questions! I'll try to answer the Q&A in my next post - hope everyone has a great weekend!! xx