Today after work, I met up with my sister and the boy and had some mango smoothies at Jamba Juice to cool down from this humid, sweltering, unpleasant weather. We then proceeded to the East Village for some random vintage shopping, which was uneventful - although I did almost consider purchasing a crazy Vivienne Westwood Anglomania white shirt/jacket - until I realized it was better suited for a cooler cat.
As you can see, I've been wearing these shoes a lot - they just seem to go with everything! Cost per wear ladies... cost per wear ;) This seems to be my mantra these days lol. I also wore out my slightly neglected but still beloved Paolo-designed Chloé summer jacket, which I kind of found in the back of my closet this morning as I was frantically trying to find something more work appropriate to throw over my Alexander Wang pocket tee and skirt combo.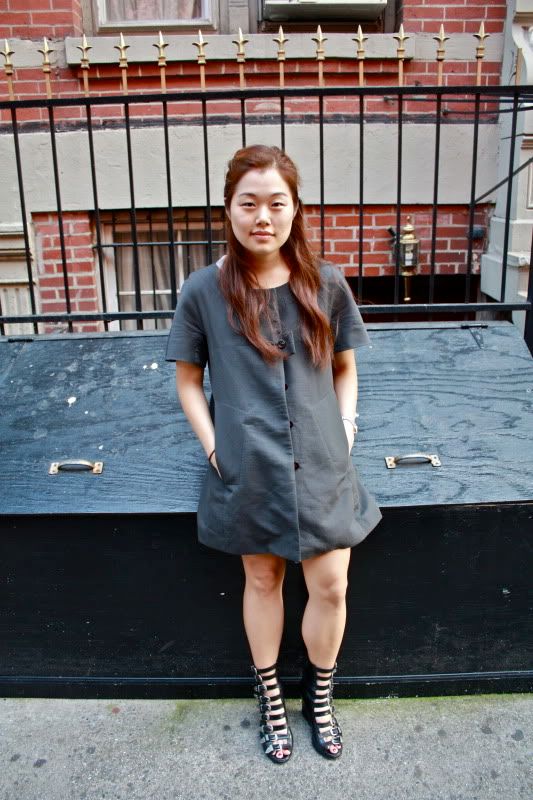 This skirt that I wore underneath my jacket is still by far one of my favorite Chloé pieces that I own - the embroidery on this is just breathtakingly perfect in person and it's a great silhouette to put on with almost anything.
I hope everyone's having a great week - I promise there'll be a longer post after the weekend! ♥