I spent Saturday wandering about the city with my sister, enjoying the unbelievable weather and somehow also managed to squeeze in a semi-serious workout by renting bikes at Central Park for an hour long trek around the entire outskirts of the park. Although I am very familiar with my favorite areas of the park, I had never realized quite how gigantic the park actually is, and now having been exposed to other nooks, crannies, and gems, I really regret not taking the time to explore more of the park! Made a mental note to make time for that some other day.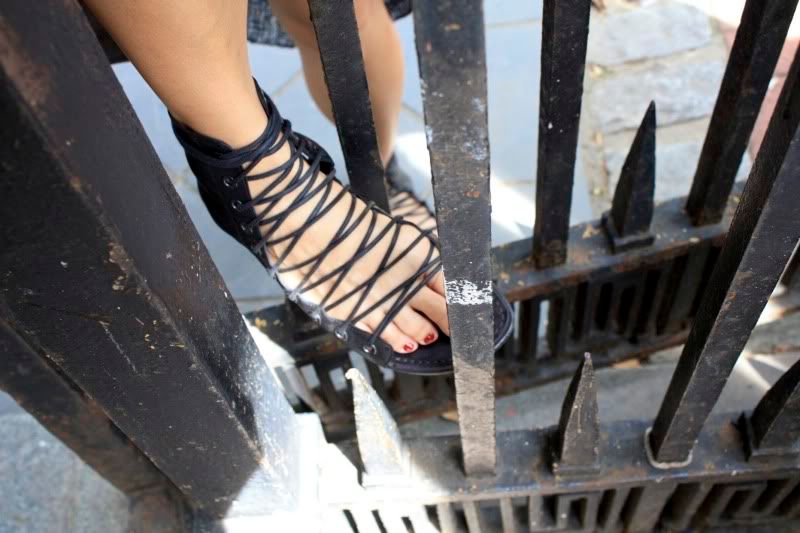 I really love these Ann Demeulemeester flat lace up sandals - they are so comfortable it's ridiculous. My feet thank me for finally opting for the flat version. I know there was quite the buzz for the heeled version, but this lady right here needs to lay off purchasing heels. I say that now, but what can I do when heels make my heart swoon? Spoken like a true shoe addict.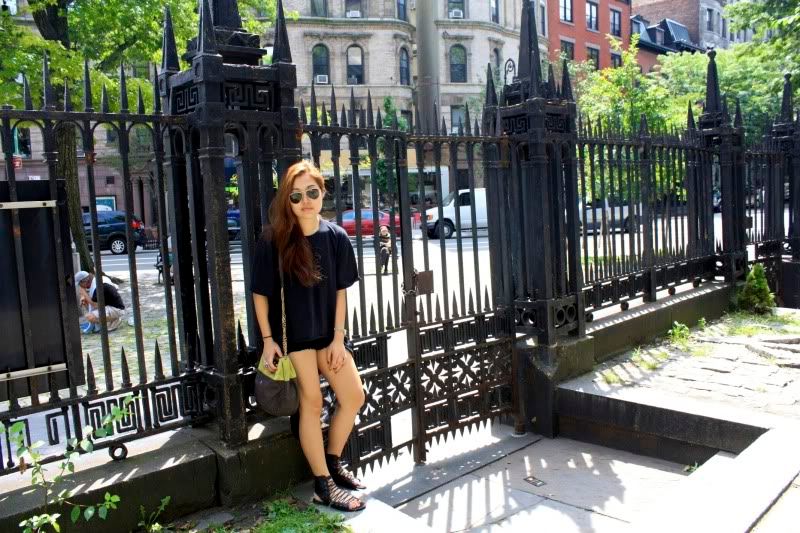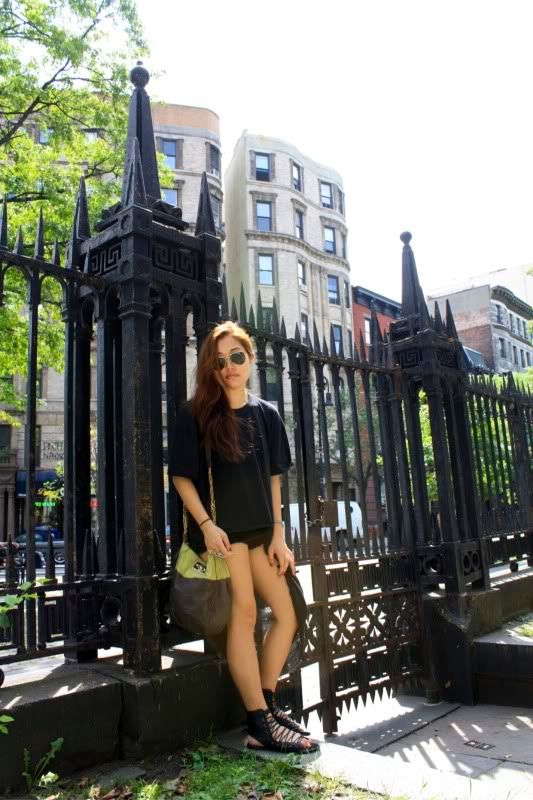 Outfit details: Shredded shirt, Ksubi denim shorts, Ann Demeulemeester sandals, Chloé boudoir bag, the boy's Raybans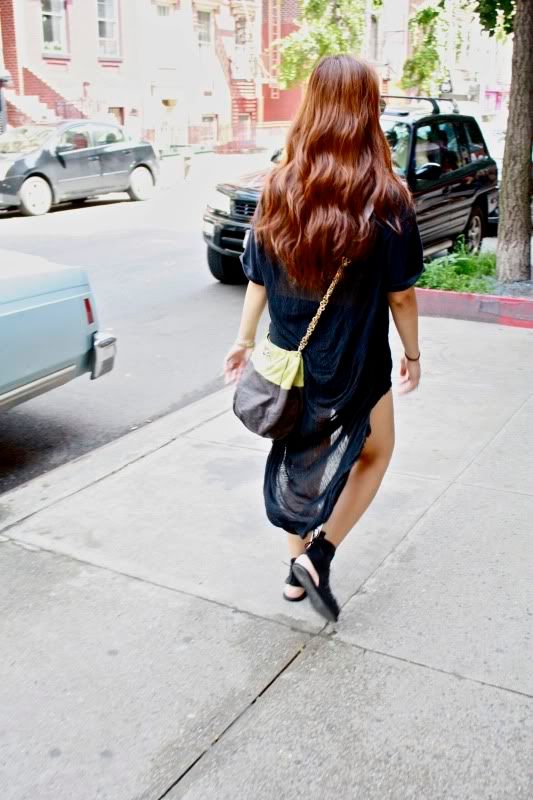 Last week, I read about this asian sandwich shop that recently opened and I knew I had to check it out after I read the menu. They only have five sandwiches on the menu, but I respect anyone's attempt at doing a few things well rather than having a whole bunch of forgettable dishes. A ballsy menu combined with the fact that Angelo Sosa (the creative mind behind the place) worked with Jean-Georges, it was pretty much a done deal from there. I showed up at this place absolutely famished after my bike ride and was glad I made my way there after tasting these two tasty tasty sandwiches.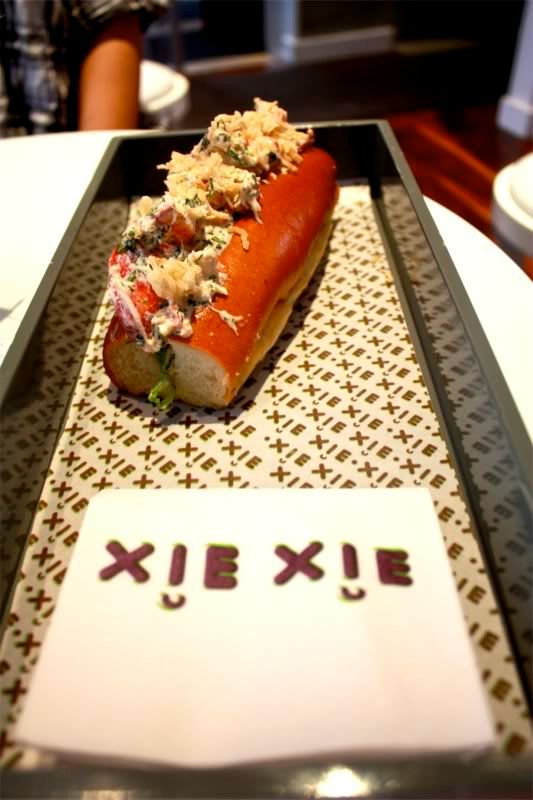 Asian Lobster Roll: kewpie mayo, tarragon, crispy shallots
My only gripe about this sandwich if I had to let one be known is that there wasn't enough crispy shallots on it! One should never be stingy with crispy shallots.. spread the love!
Fish Cha Ca La Vong: onion jam, sriracha mayo, dill
This sandwich really packed a flavor punch! I wasn't really expecting it when I bit into it - but wow was it a flavor surprise! Dill and onion jam is just heaven. My only gripe with this sandwich? It needs to be made in a foot long version..
I would definitely recommend this place to anyone who's looking for an unconventional twist on some American classics.
Have a great week everyone!! xxo