One of the best things to do when you're in New York is to visit the
MoMA
- not only do they have the most amazing permanent collection and special artist exhibitions, like the Tim Burton exhibition that is running until the end of April, but it is also the home of an equally spectacular restaurant, Danny Meyer's
The Modern
. I recently went there and had a late lunch and drinks from the bar menu and was blown away by one particular dessert dish... but more on that later.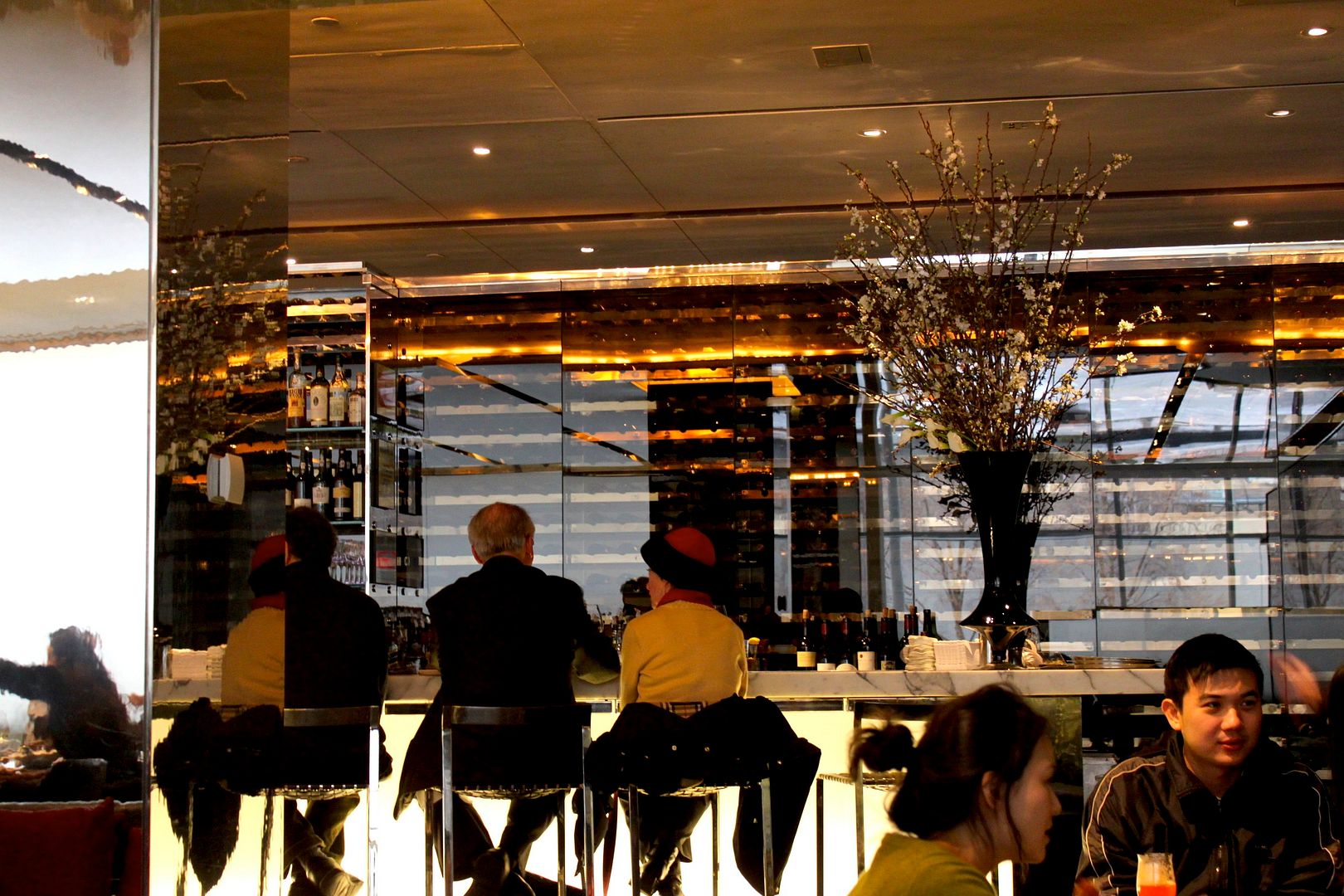 Don't be shy to come to explore the world of fine dining through bar menus - the quality of the food is exactly the same if they're doing it right and if you want to go to a restaurant where dinner is prix fixe only, this is the way to order a la carte and still be able to experience a restaurant that you've been dying to try. A lot of the time, I go to places like this and only order from the bar menu because I eat at really weird times during the day and it's not quite right to eat a full three course meal. The Modern also happens to have great seating accommodations for the bar and I actually prefer it to the formality of the main dining room.
The Modern martini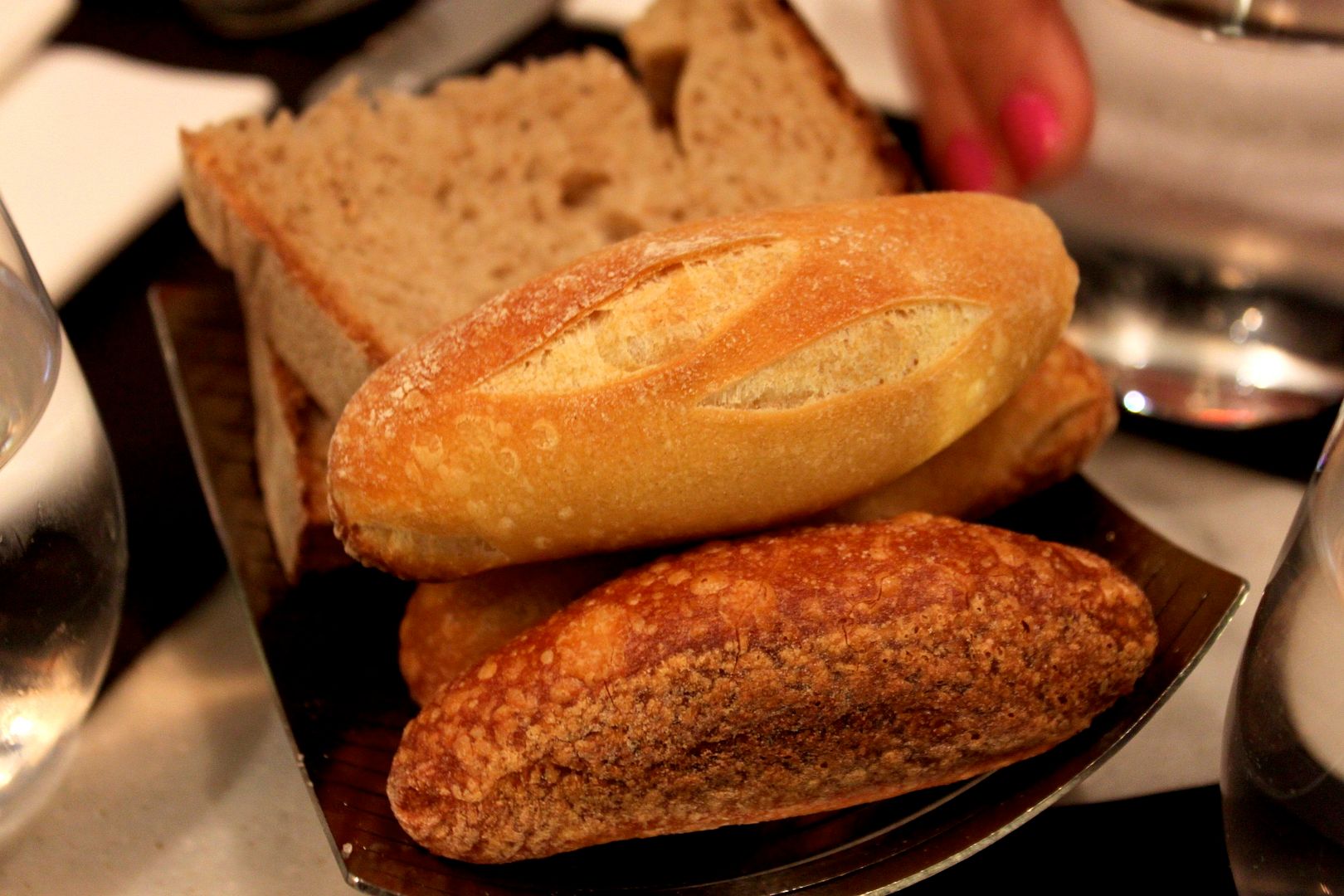 I love salty butter - one of the rare occurrences that I actually enjoy extra salty food.
Hamachi Tartare with sea beans, yuzu juice and breakfast radish - this dish is so light and refreshing and I loved how they plated the radish with the artful arch of the stem gracing over the fish.
Crispy Atlantic Cod with celery and granny smith apple salad, sauce gribiche and American caviar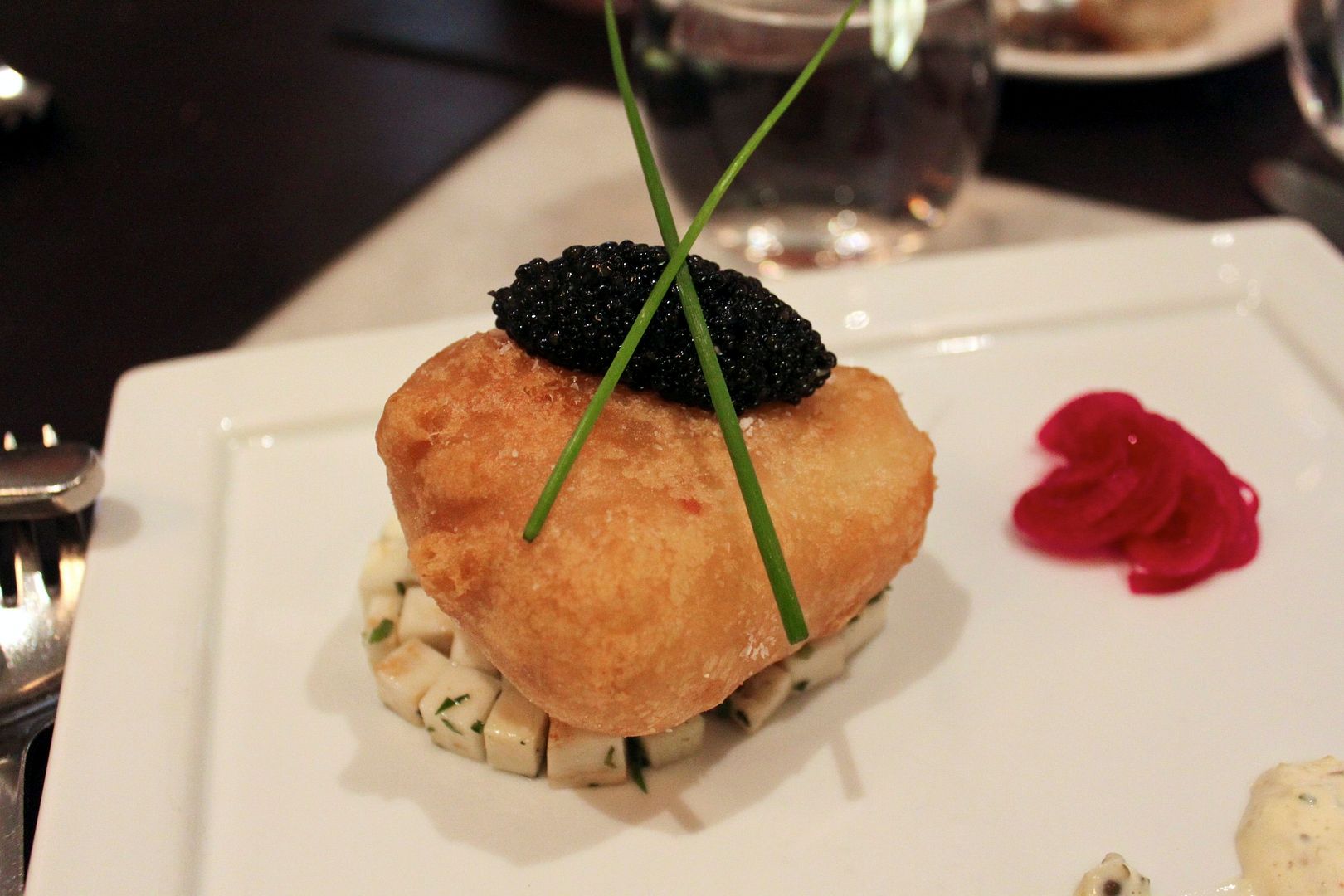 The cod was cooked perfectly - when I broke into this with my fork, the moist flakes broke away effortlessly and the fish opened up like a flower.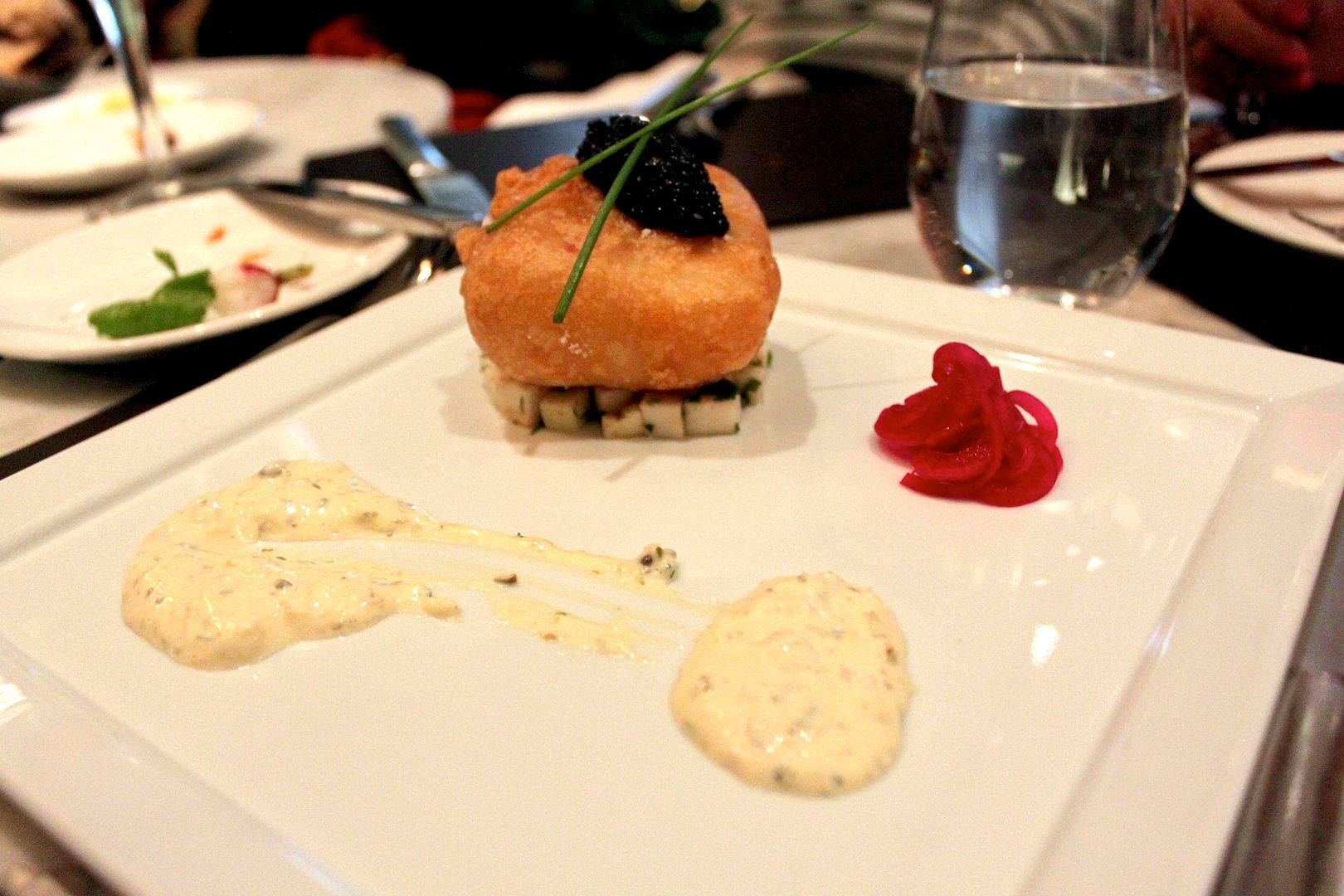 I can't stop raving about how they plate their food here - it's really too pretty to eat!
Beignets with maple ice cream, caramel and mango marmalade - I have to stop a moment here and tell you that in all my life, I have never liked a dish so much that I ordered it twice in one sitting. The small group that we were, polished off this basket of beignets in what seemed like one minute flat, and I immediately had to order another round. I couldn't quite place why this dish took me to another level but I soon realized that it was because it struck a strong chord with an old flavor memory. When I was a child, every weekend my very hard-working parents bought me a funnel cake from the flea market where they worked, and I cherished that little round pile of fried cinnamon-ey dough and powdered sugar like it was a plateful of edible gold. These beignets interestingly have a very similar flavor profile to a funnel cake, but they're definitely an elevated and more elegant version that any adult can appreciate.
Maple ice cream.. could anyone say no?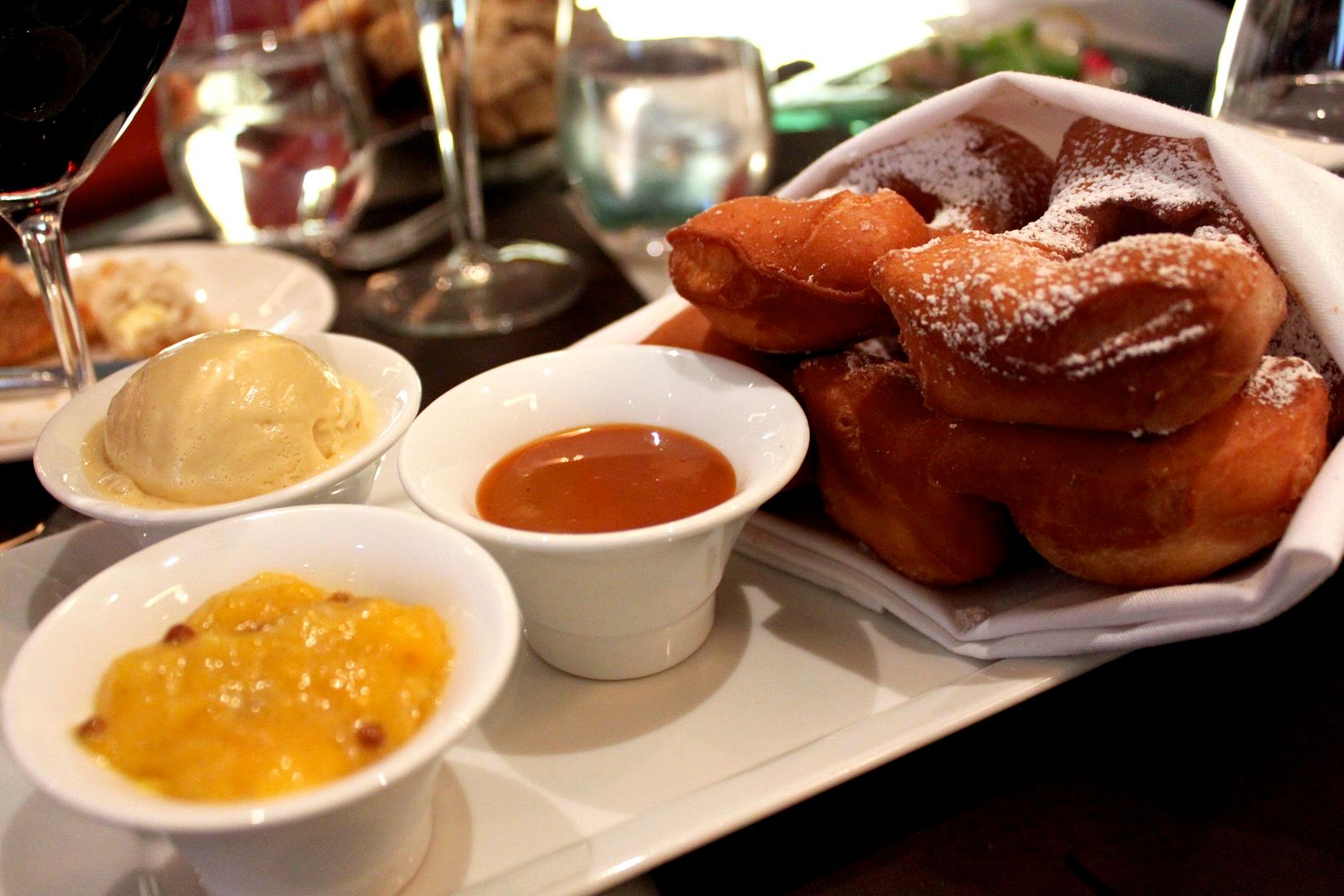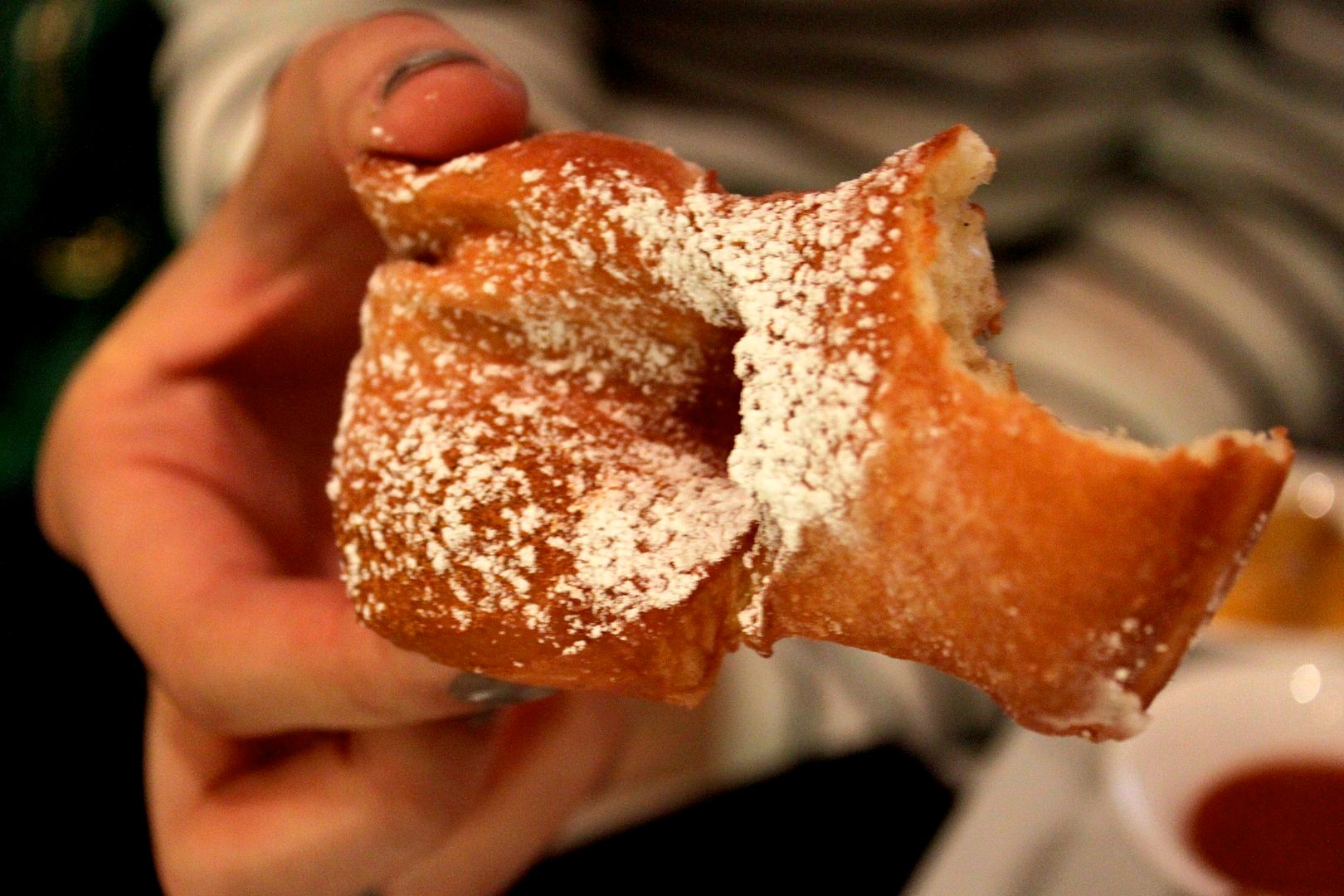 I hope everyone has a great weekend - see you at The Modern!