Marinara pizza with tomato, oregano, garlic, and olive oil
I have an obsession with trying to seek out "the best of" every food that I like to eat - the top of this list usually being pizza. The fact that I live in a city that itself claims to have the best pizza around can only mean one thing: there are hundreds of pizza places in NY to try and I am always ready and raring to go, napkin in hand!
One of the best places to eat pizza right now in the city is
Motorino
in the east village (their original location is in Brooklyn but lucky for me they recently opened in Manhattan!). Their pizzas have the most incredibly chewy dough that was totally new to me at first bite but now it's become somewhat of an obsession. I love this place so much that I made the trek there twice in a 3 day span... but in my defense once was for lunch and the other was for dinner!
ROUND ONE: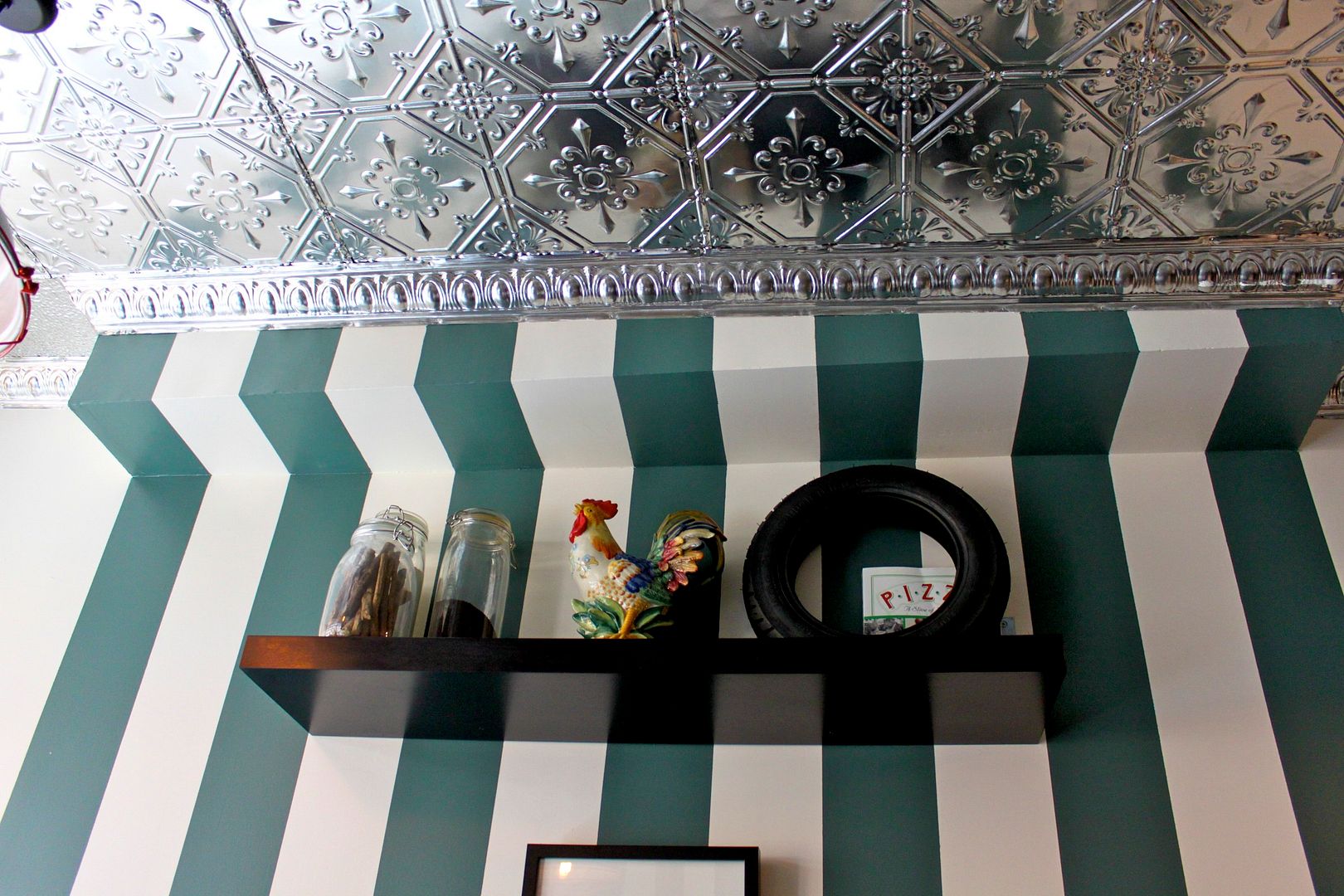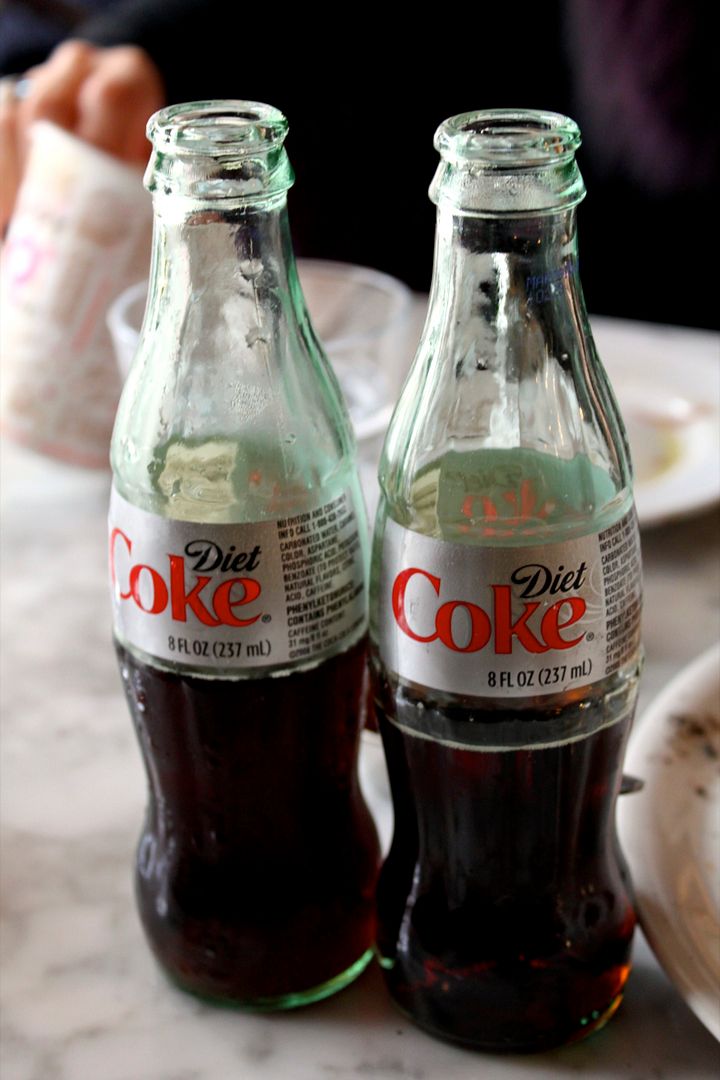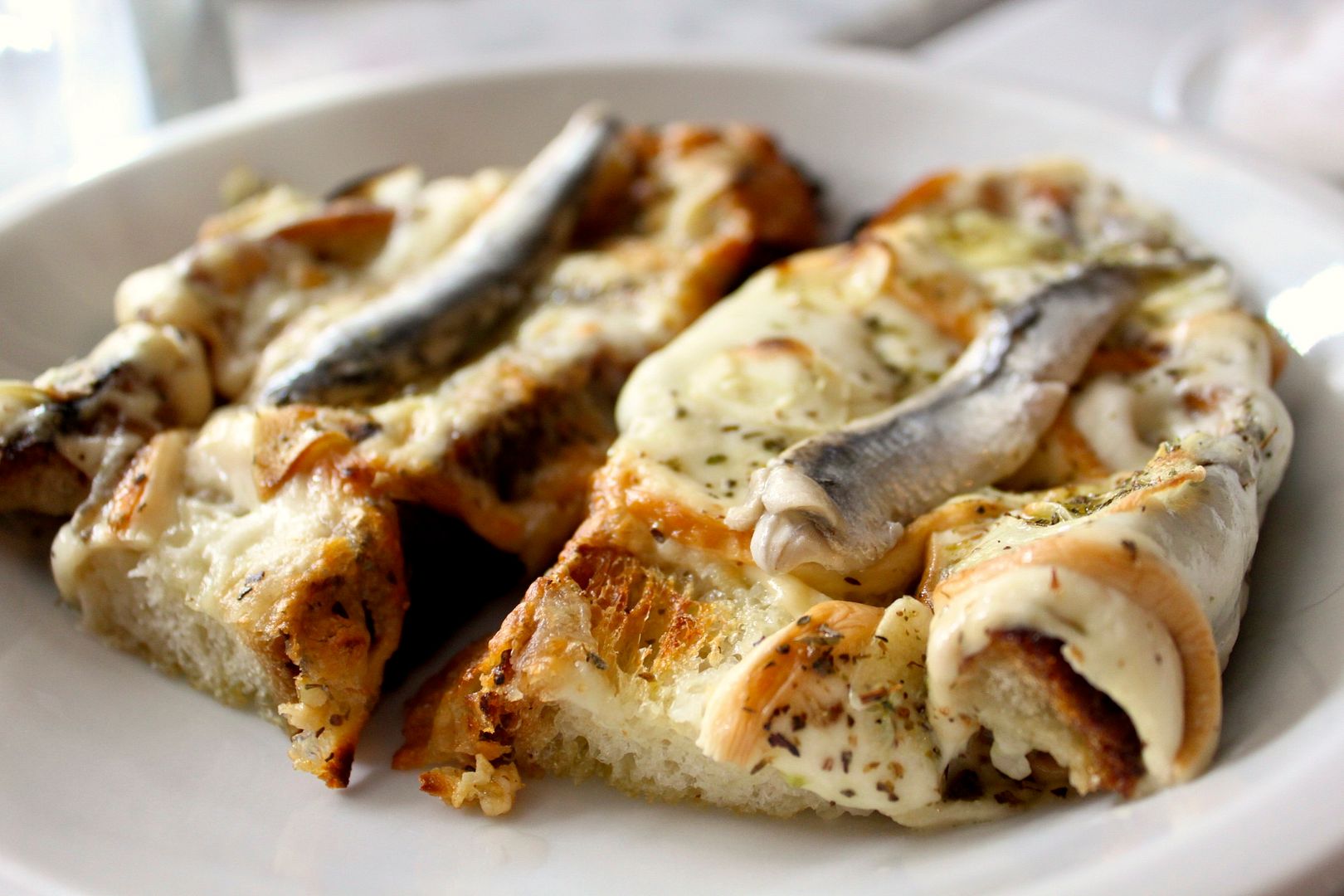 Scarmorza cheese crostini with pecorino, white anchovies, and garlic
Cremini and spicy sausage pizza with smoked scamorzza, garlic, thyme, and pecorino
Brussels sprout pizza with mozzarella, garlic, and pecorino. This pizza is heavenly - I never thought brussels sprouts on a pizza could work so well but they do it perfectly. On the menu, this usually comes with smoked pancetta on top for all you meat lovers, but I think it tastes amazing without it as well!
ROUND TWO: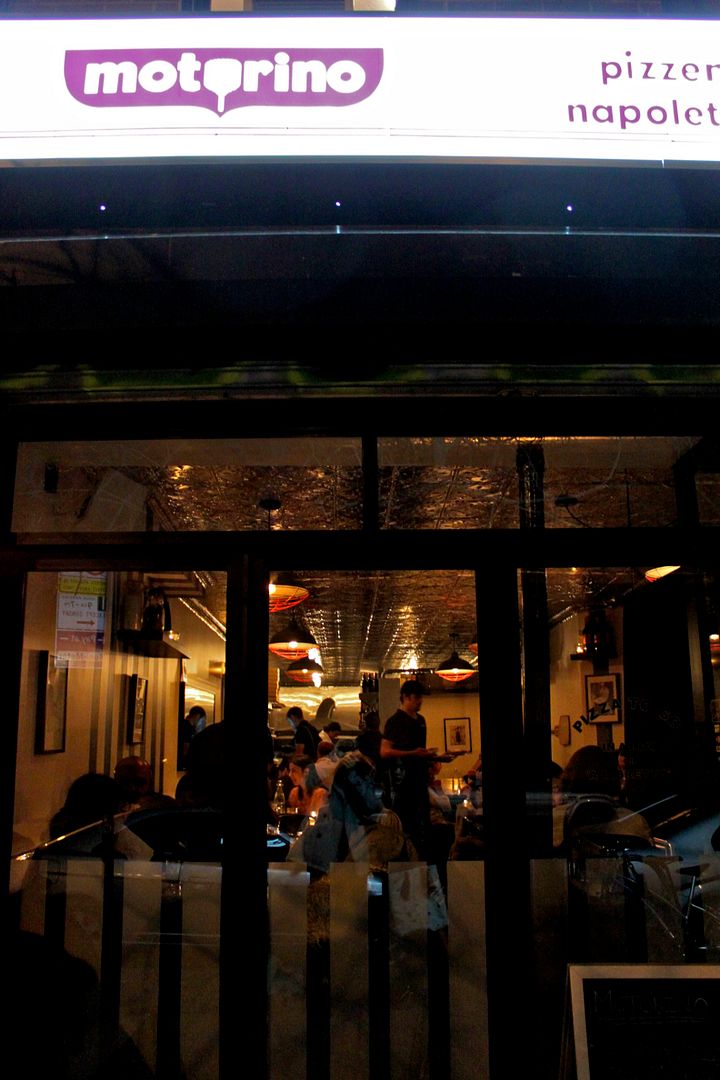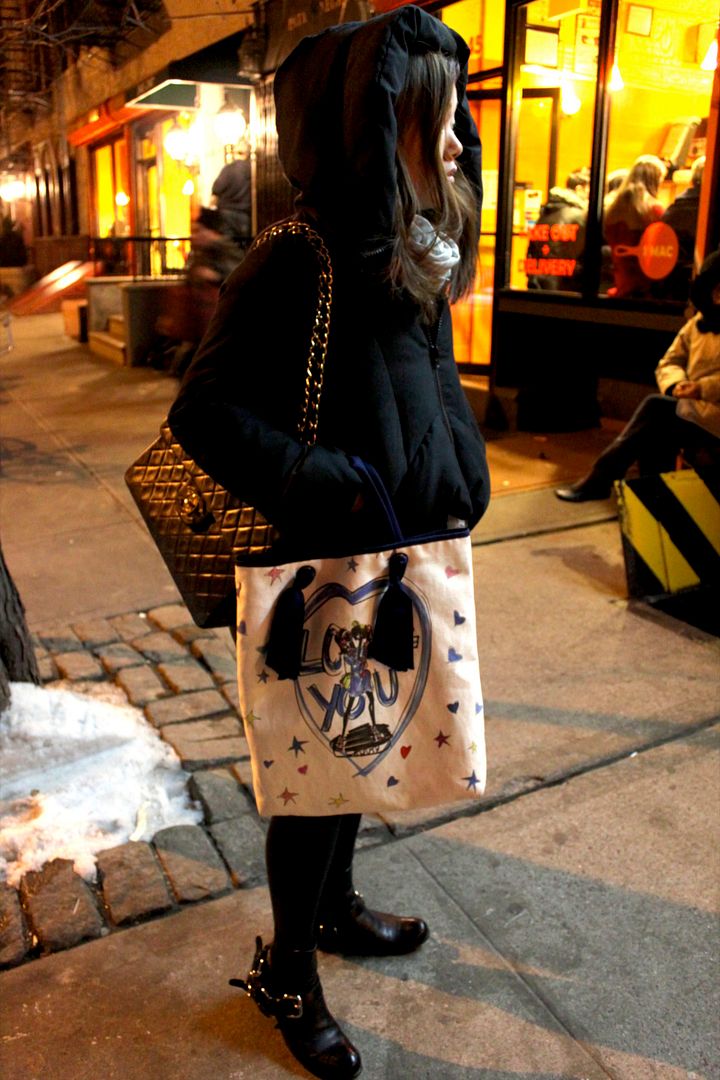 Outfit details: Elizabeth & James hooded coat (perfect for all the snowy weather we've been getting here) and leggings, Chanel vintage 2.55, Miu Miu ankle boots,
Lanvin 120th anniversary edition tote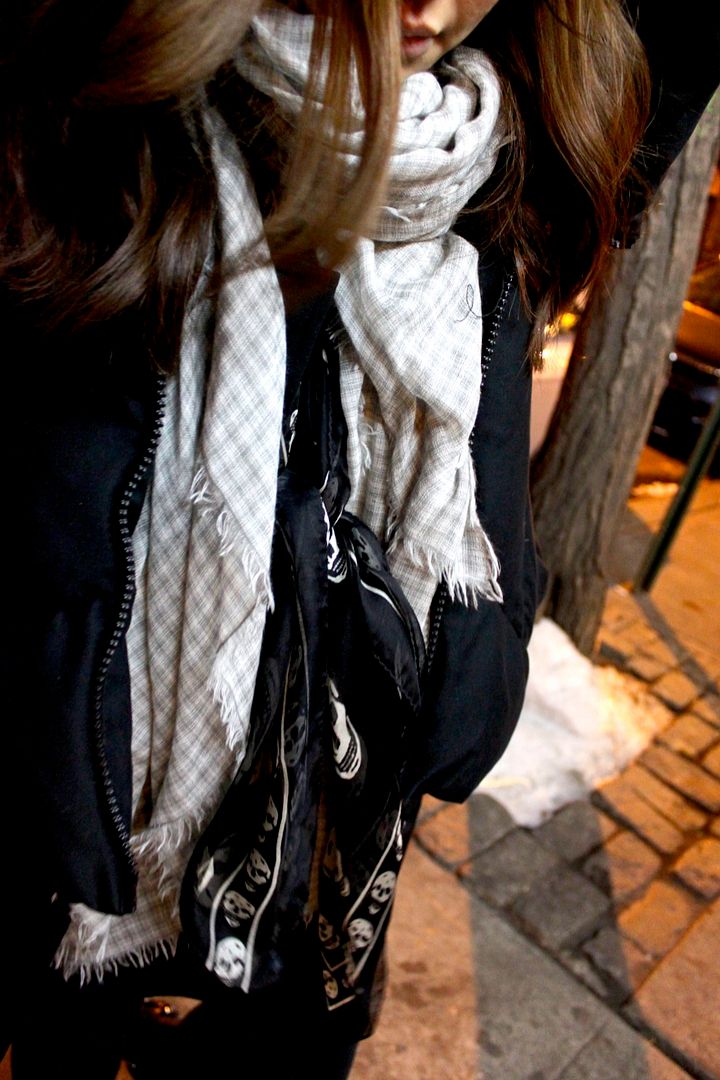 Spicy roasted octopus and potato with chili oil, lemon, and parsley. The octopus in this was so well-cooked. I would order this again and again.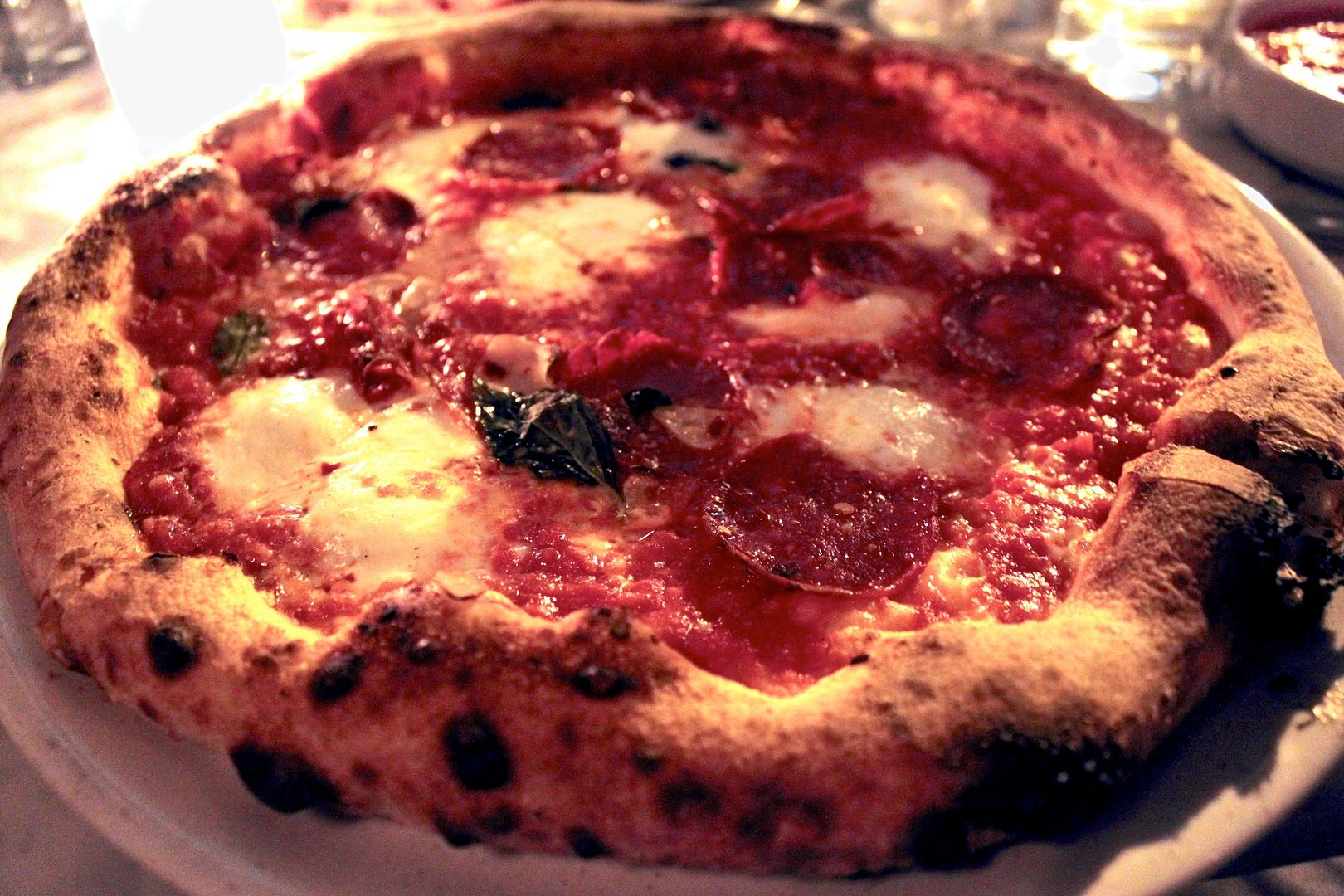 Soppressata piccante pizza with mozzarella, spicy soppressata, garlic, and oregano
Margherita pizza with tomato, mozzarella, and basil
p.s. if you're like me and the crust is your favorite part of the pizza, ask for a side order of tomato sauce here for dipping!