I'm always such a skeptic when it comes to the restaurants in NY that seem to be better known for attracting tourists rather than for the quality of their food but when guests are visiting me here, it's nice to oblige and branch outside of my norm and go for meals at some of the classic NY landmark dining spots.
Not many could disagree that
Norma's
is known to be one of the definitive brunch place in the city. Their out of this world portion sizes and price tags to match, get wildly mixed reviews, but my take is that once in a while, an unexplainable splurge on food is completely necessary and can be totally worthwhile and gratifying if you do it at a good spot - somewhat like shoe shopping right?
The Waz-Za waffle with fruit inside, fruit outside, and a crackly brûlée top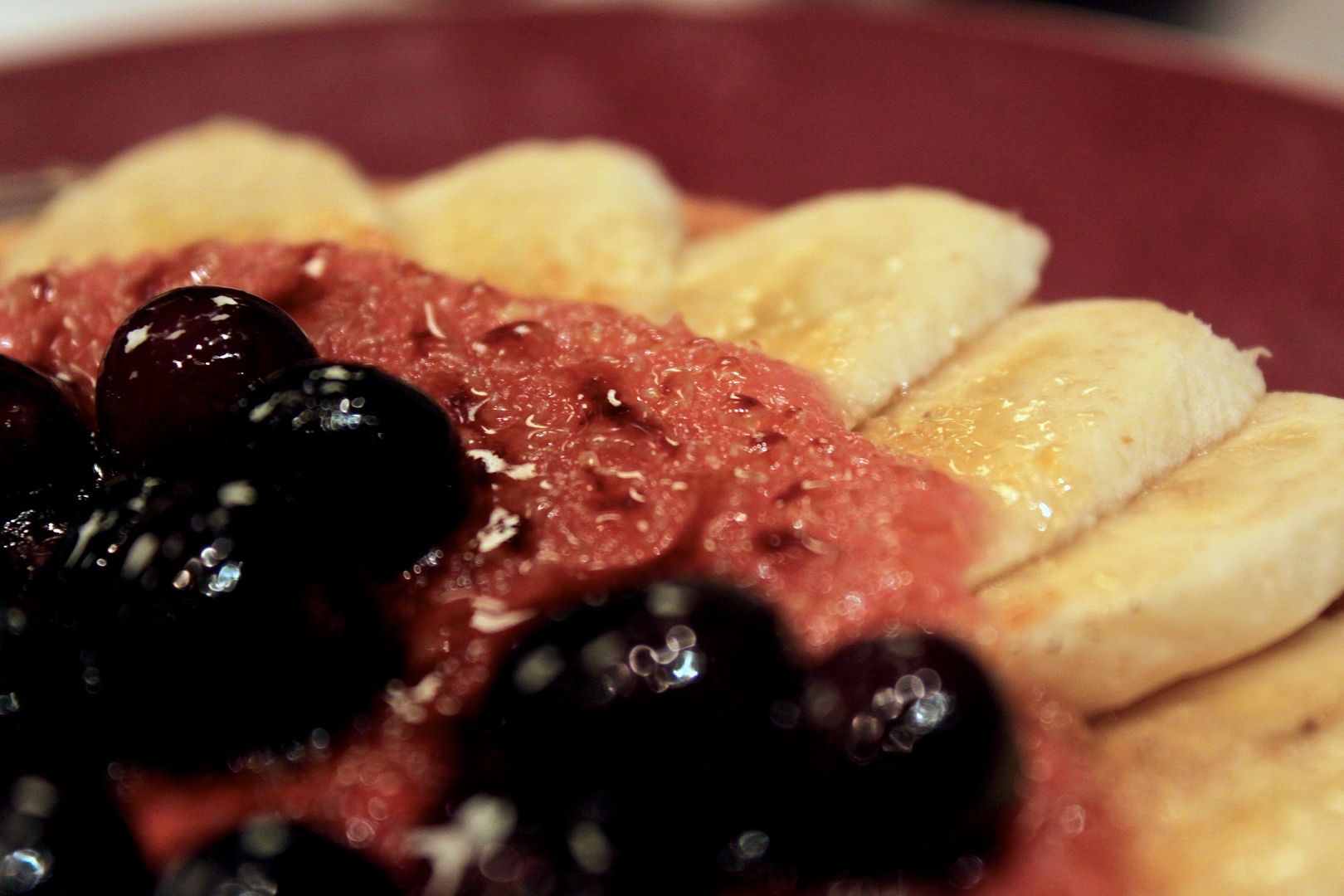 The best thing about this waffle, aside from the fact that it's sinfully sweet and is smothered in a creamy berry yogurt sauce, is the sugar brûlée topping. Who would've thought to do that on a waffle? Break out your kitchen torches and do this on your Sunday waffles this weekend... I think there's a reason why this is one of their most famous dishes.
Seared Rock Lobster And Asparagus Omelet
The boy insisted as soon as he sat down that if he was at Norma's, he was going to eat something with lobster in it. This was so big he couldn't even finish it - but I made him at least pick out all the lobster.
Le Parker Meridien is such a nice hotel and also has a really great (and affordable!) burger place that is frequented by a lot of nearby afternoon lunch traffic on the weekdays.