Sometimes all you're looking for when dinner time comes around is an easy, no fuss meal, that will most definitely be accompanied by a delicious bottle of wine, and a lovely group of close friends.
Landmarc
is a great restaurant to go to when you're in the mood for just that - and what I especially like about this place is that the service has always been very pleasant/friendly, the prices are not too extravagant, it's really easy to get to (how much more accessible can it get than the Time Warner building in Columbus circle?), and all of their wines are very decently priced for the selection that they have. I would say the only down side is that they don't accept reservations but if you have a small party, you can always sneak into the bar seating with no issues or sit at the large communal table they have in the back.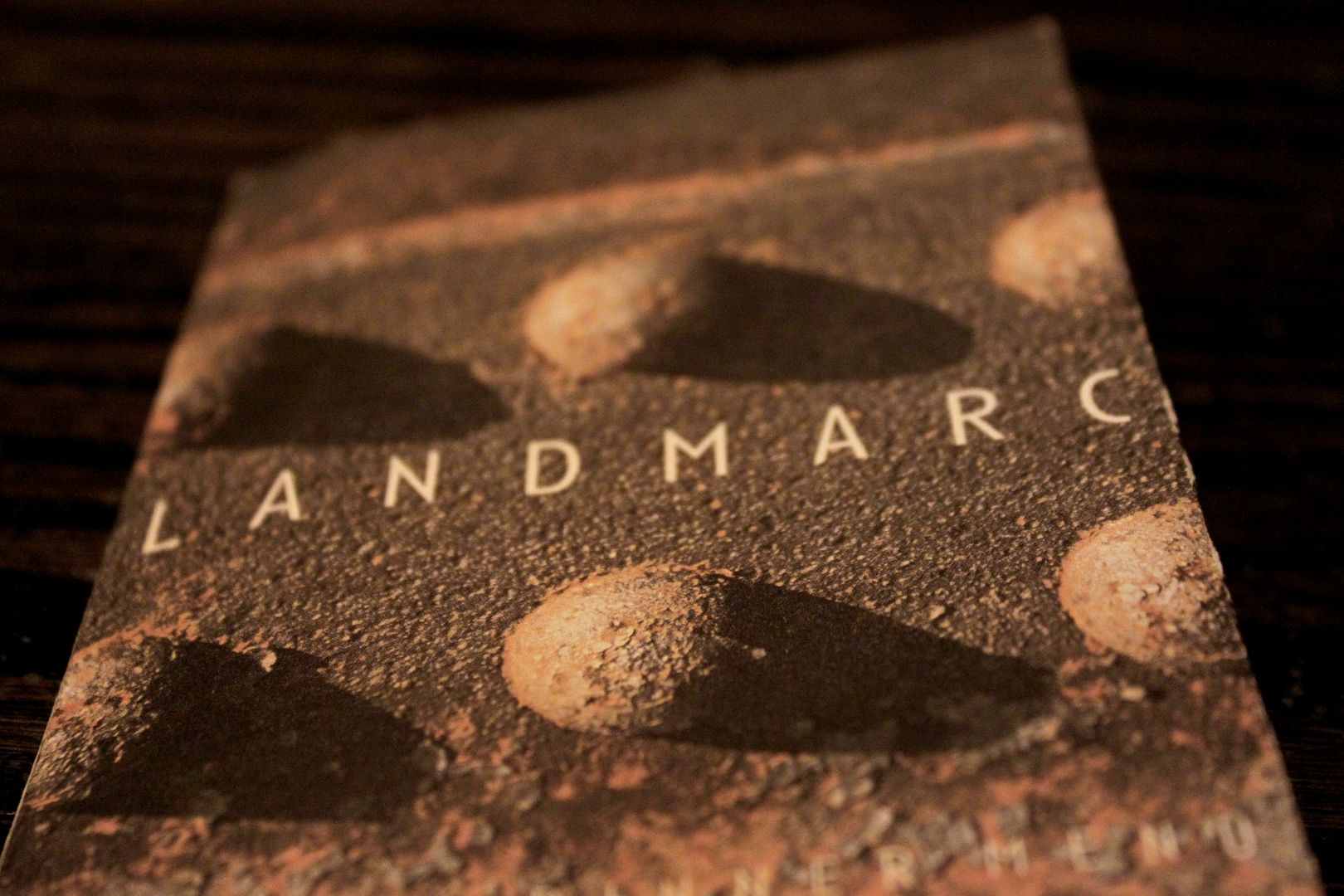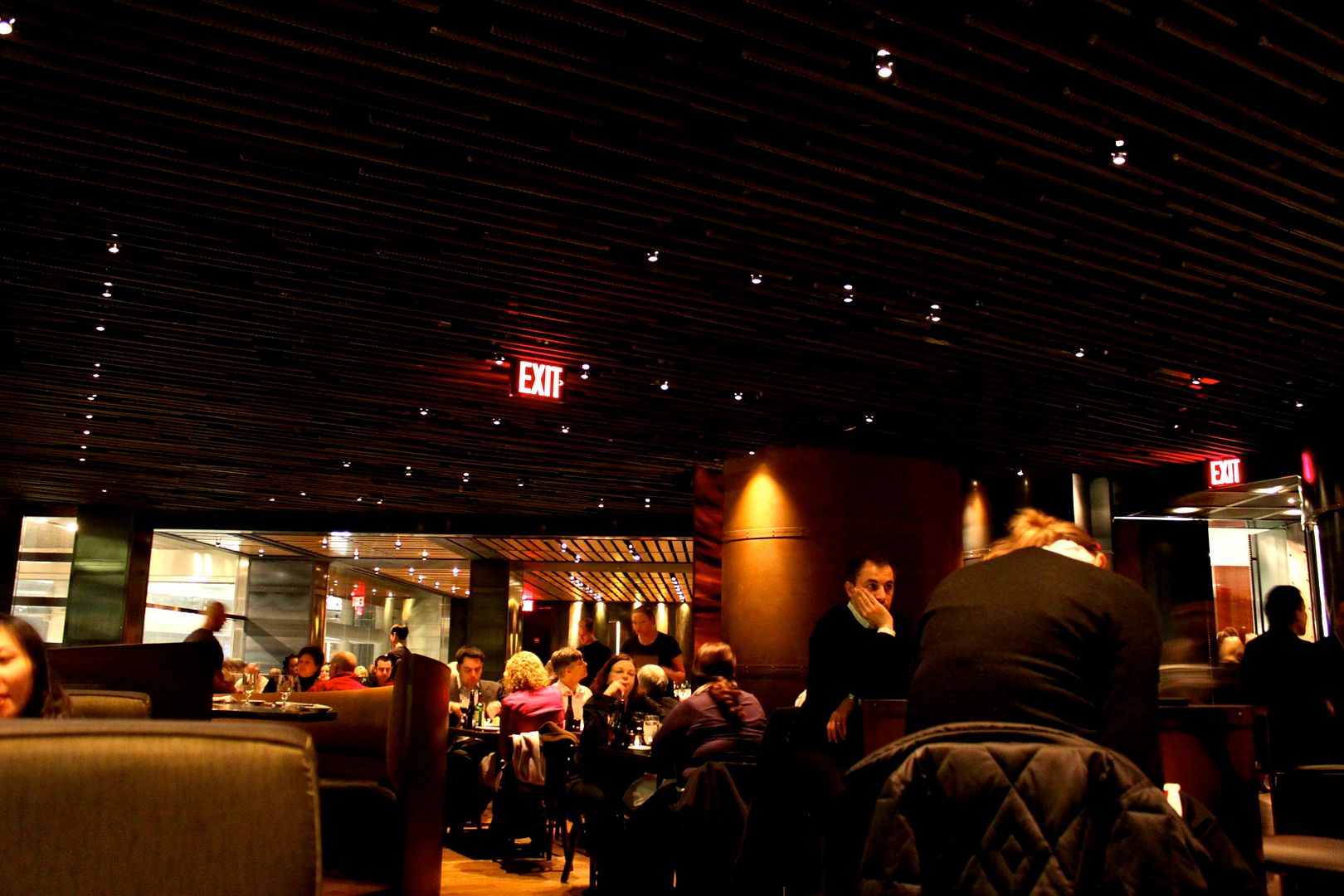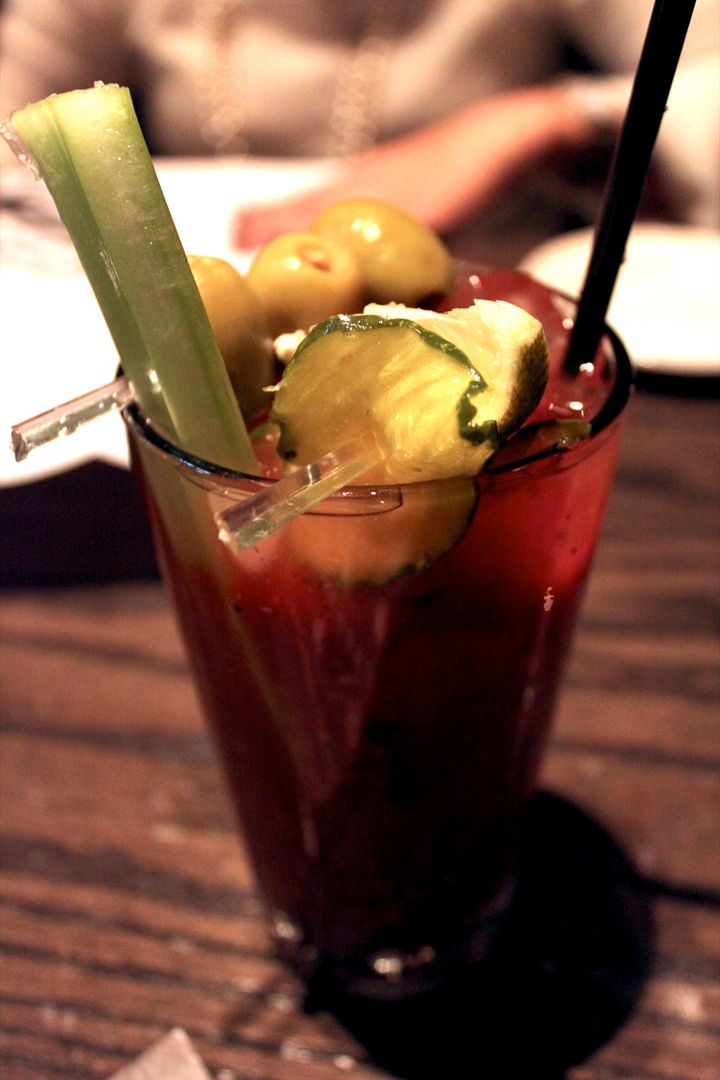 I've never seen sliced pickles like this in bloody marys - the pickle lover in me approves!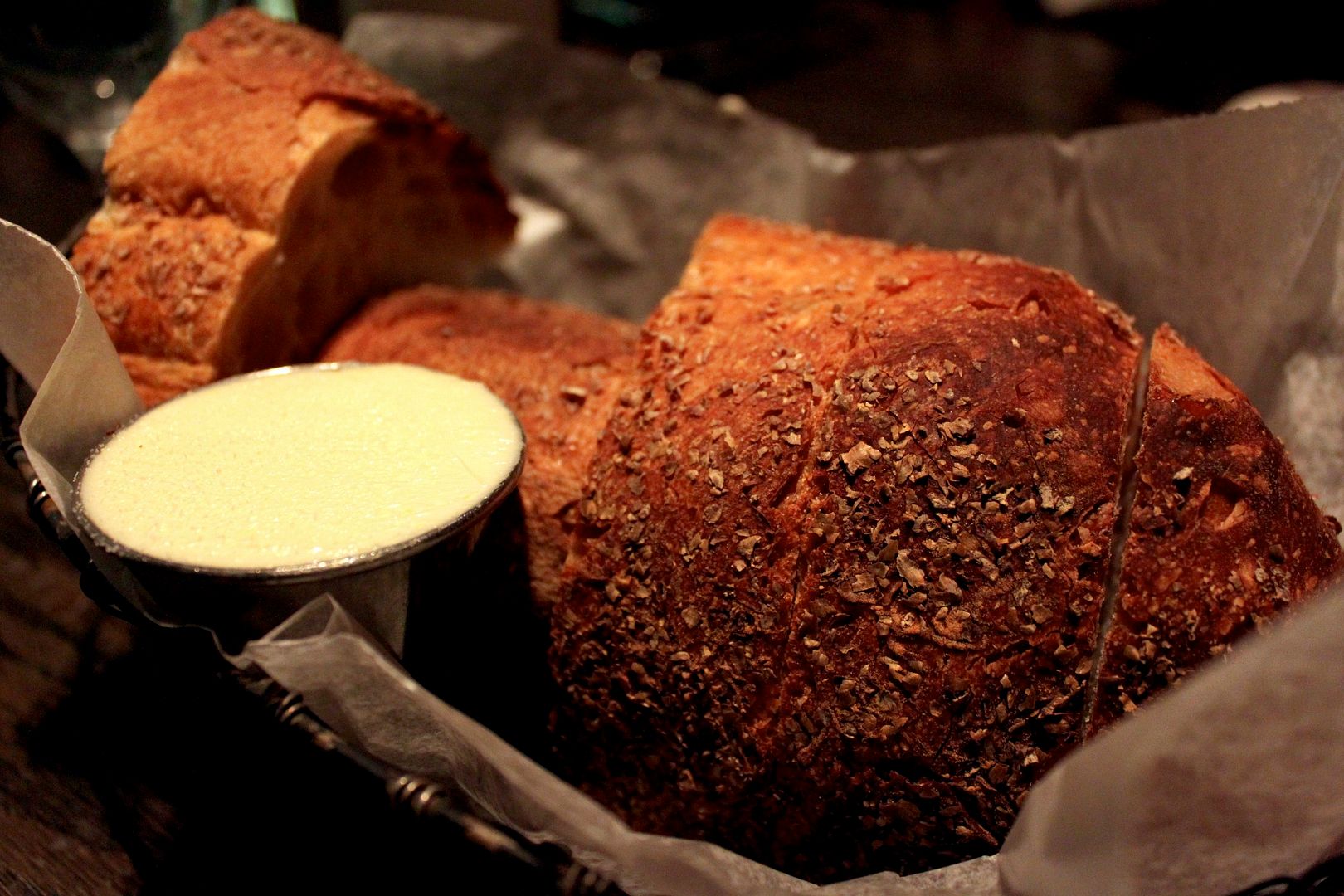 Smoked Mozzarella & Ricotta Fritters with fried zucchini & spicy tomato sauce - I love how ricotta goes from semi-boring to out of this world when it's been battered and fried. Oh wait... that goes for just about anything.
Fried Calamari with spicy tomato sauce - it's interesting how they fried up lemon slices with the calamari here giving this dish an unbelievable lemony flavor profile.
Grilled fish over creamy polenta
Oven roasted vegetables in a cast iron dish
Linguine con vongole
Spaghetti alla bolognese - I really like their bolognese sauce although it's a little frustrating that it's a Saturday only pasta special.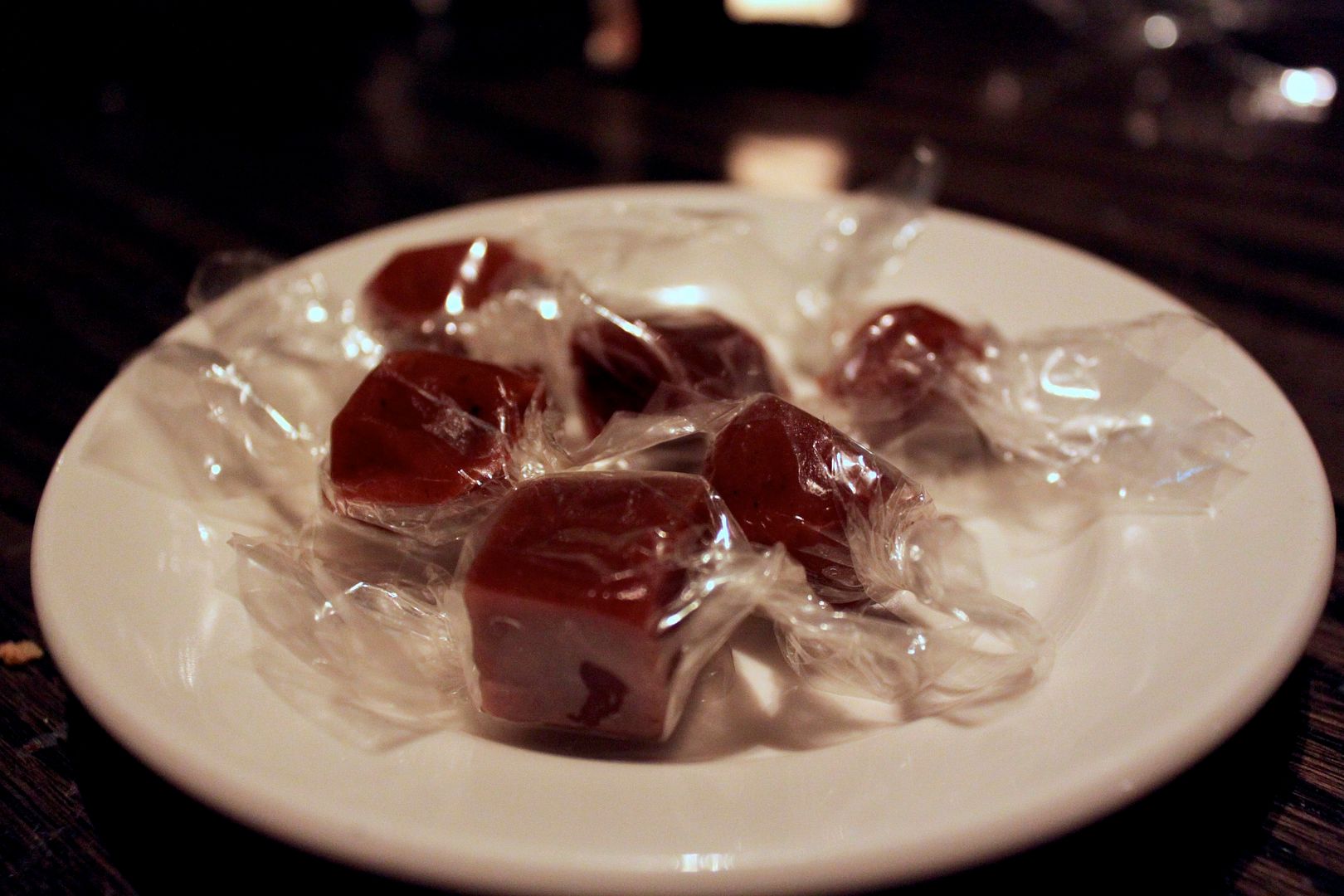 The best part of eating at Landmarc for me is the homemade caramels they give you after dinner. They are SO GOOD! I would happily eat the whole pile all by myself if it weren't for the other people at the table...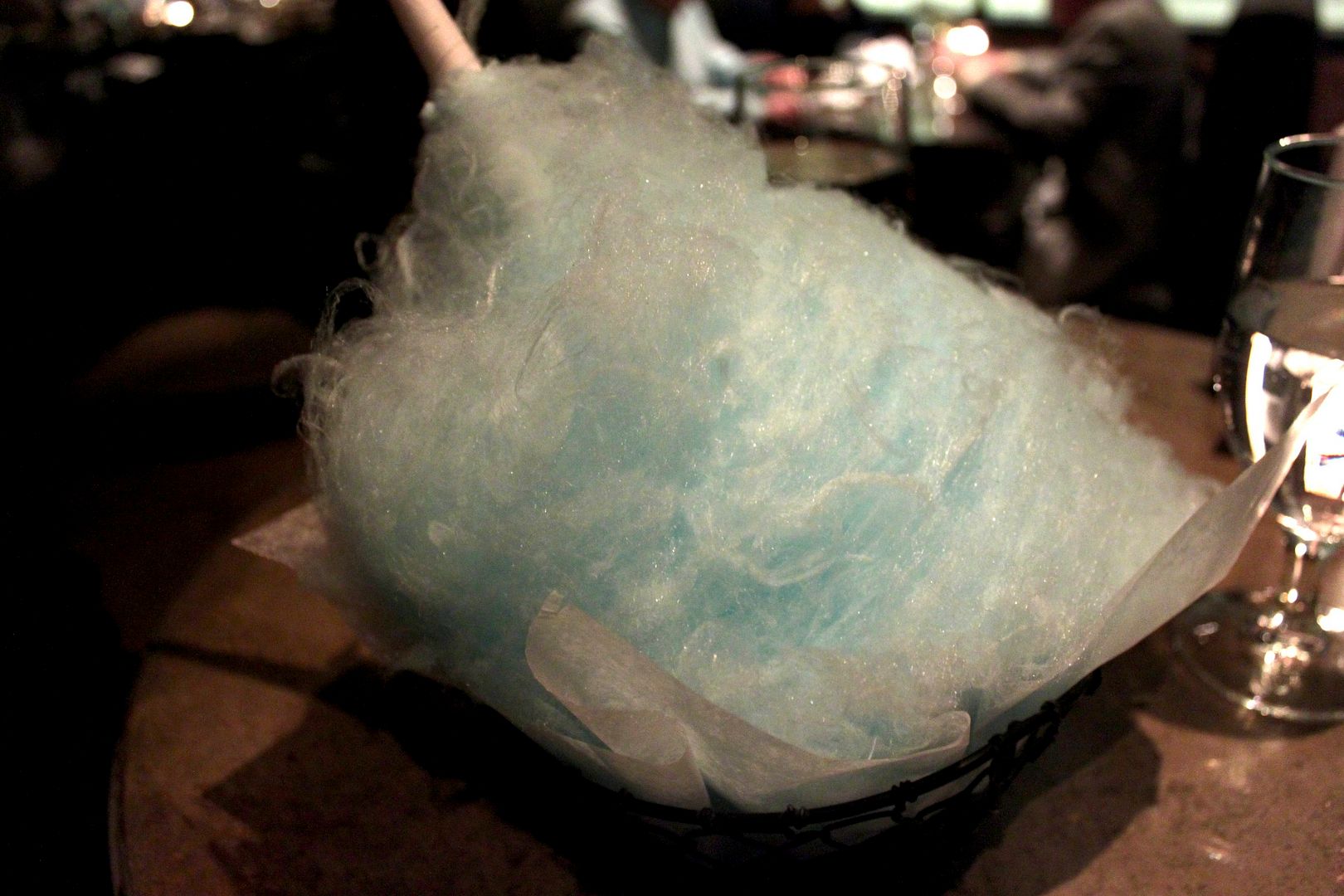 Landmarc also serves off the menu, a really adorable "adult" cotton candy. I think they just add the word adult in there to make us feel a little bit better about eating cotton candy at a restaurant when you don't have any children with you. The blue one pictured here is the blueberry flavor.
Banana flavored adult cotton candy. This was definitely my favorite of the two.
I've thoroughly made myself hungry now... that must mean it's dinner time!
On another note, just a quick reminder that the Helmut Lang clothing event at Saks Fifth Avenue is happening tomorrow afternoon - please stop by if you live in the city! Read more about it
here at Refinery29
.