If only all the food in the world looked just like this, I think it'd be a much happier place.
Balik Salmon with Pommes Dauphine, Frisée and Crème Fraîche
Butternut Squash Velouté with Hawaiian Blue Prawns and Maitake Mushrooms
Big Eye Tuna Tartare with Radish, Yuzu and Sesame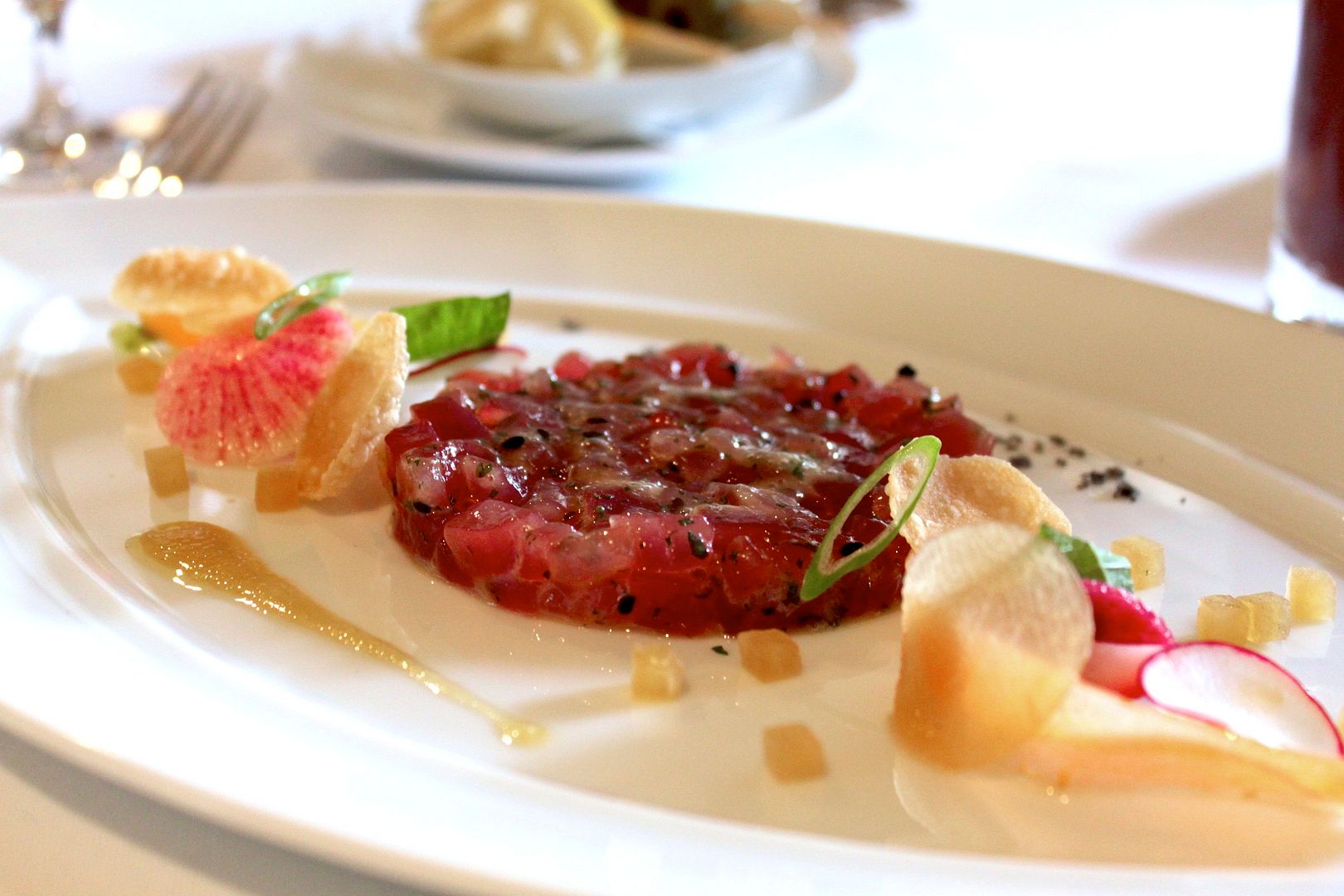 Seared Diver Scallop with Granny Smith Apple and Morcilla Sausage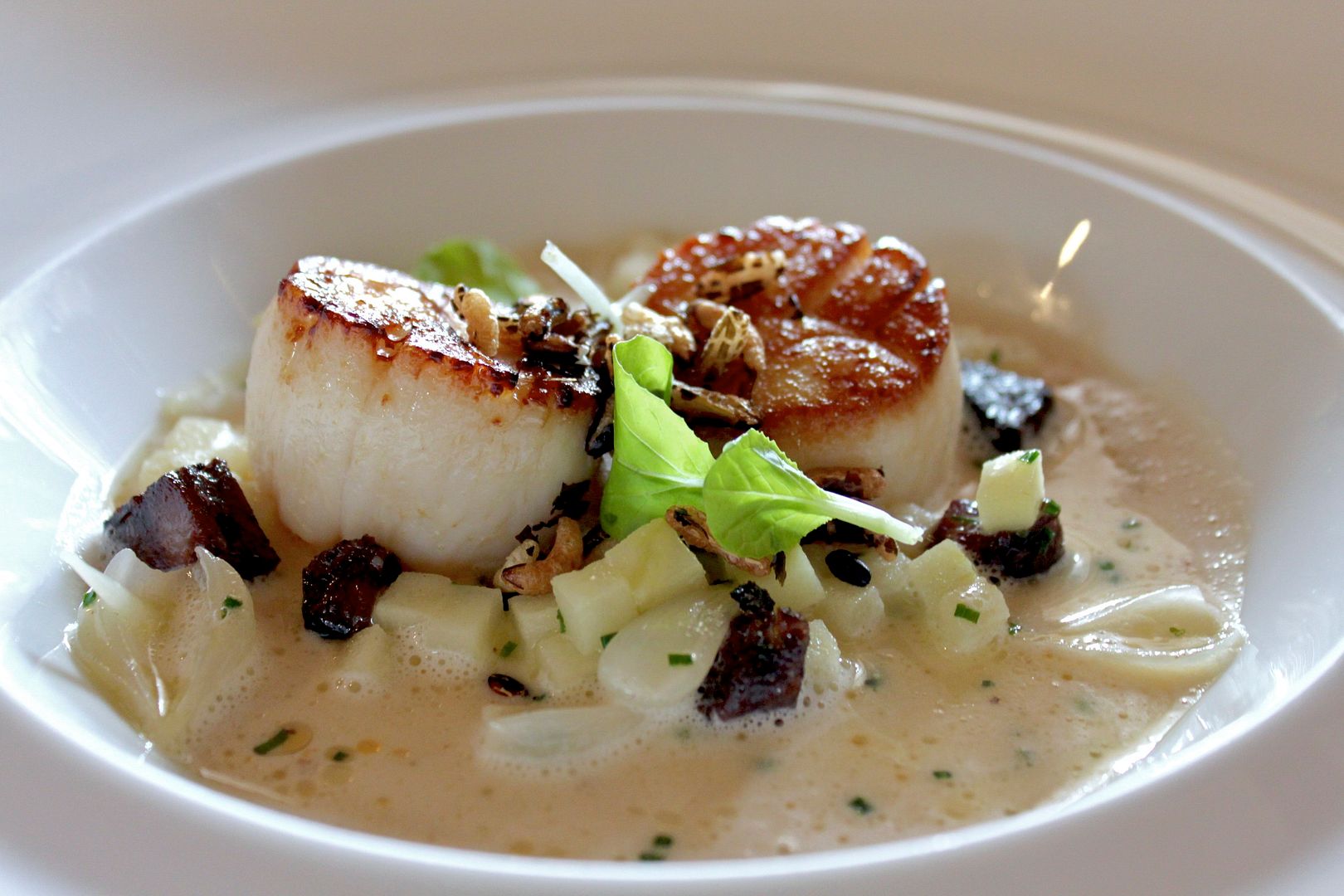 Linguini with Alaskan King Crab, Black Pepper and Meyer Lemon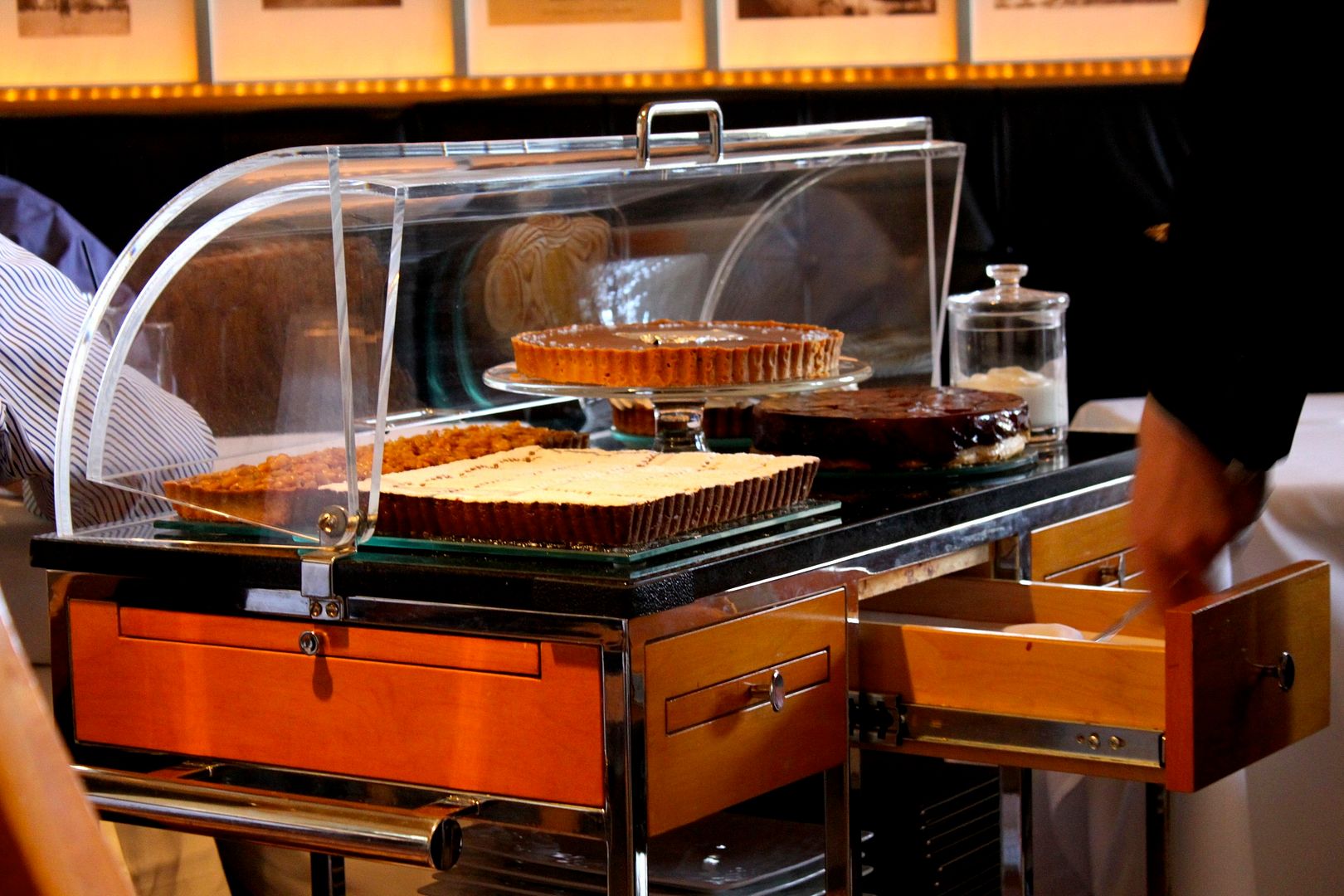 I've already told all of you how much I love this place in
another post
but it's really worth going back to. The artisanship that goes into crafting this kind of food is what makes me love New York city dining. Everything is immaculate from service to plating to the final taste that lingers in your mouth for hours and in your memories for a lifetime. The lightness and delicate tone of an exquisite meal like this gets me excited for the coming of spring - I'm hoping to be wearing more nudes and pale colors in the coming warmer months.
Hope everyone is starting off to a great week!