Pink Pony is one of those perfect neighborhood cafés you dream about your whole life, only to be discovered late one cold wintery night when all you're looking for is a small glass of wine to warm you up from the inside out. Ever since I came across
Pink Pony
, I've been back several times at different hours of the day, each time as enjoyable as the next.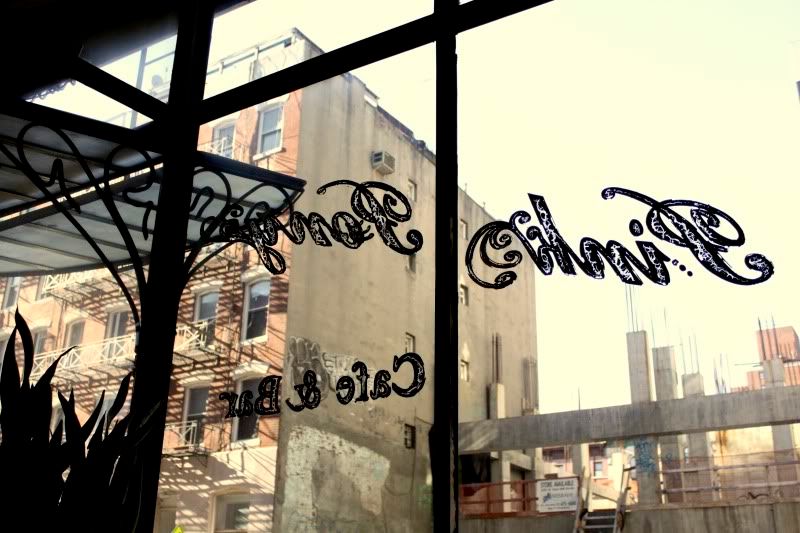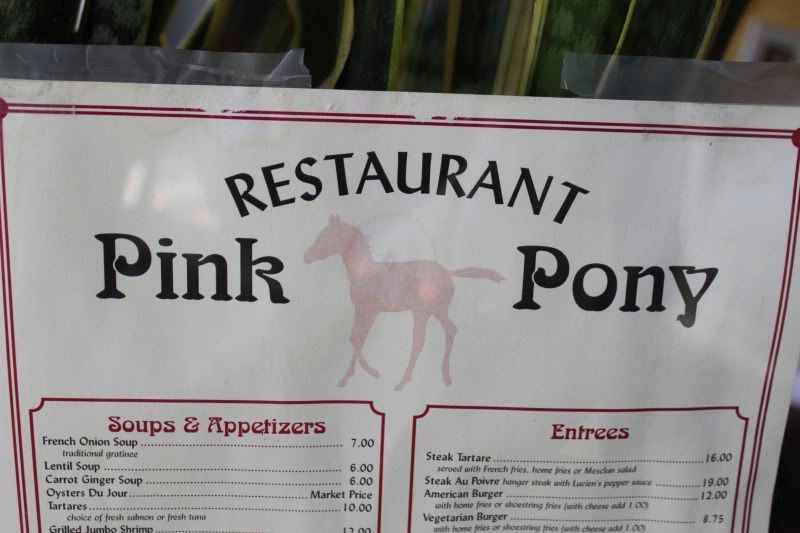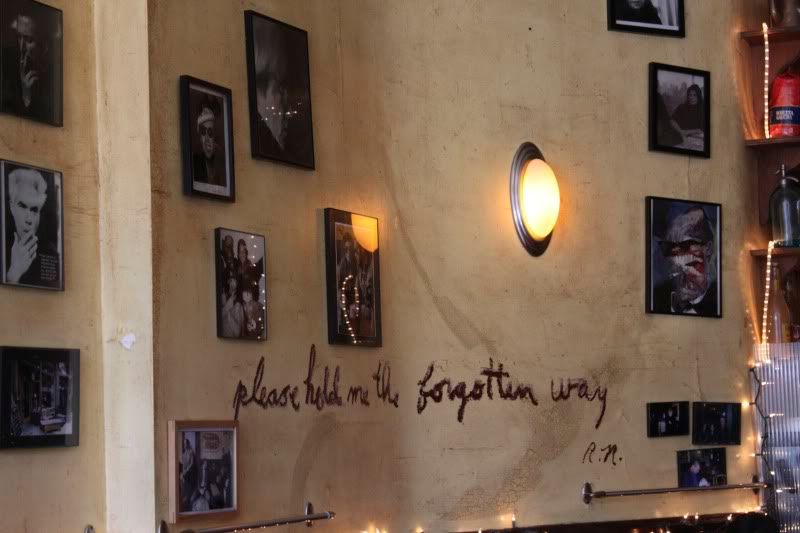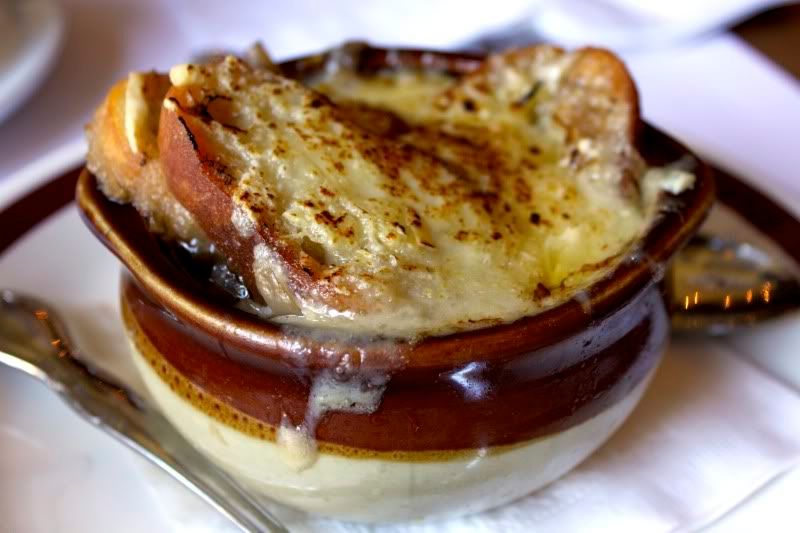 Traditional French onion soup - I really don't like when french onion soup is too cheesy, too salty, or doesn't have the right soup to bread ratio, but the one at Pink Pony is just right!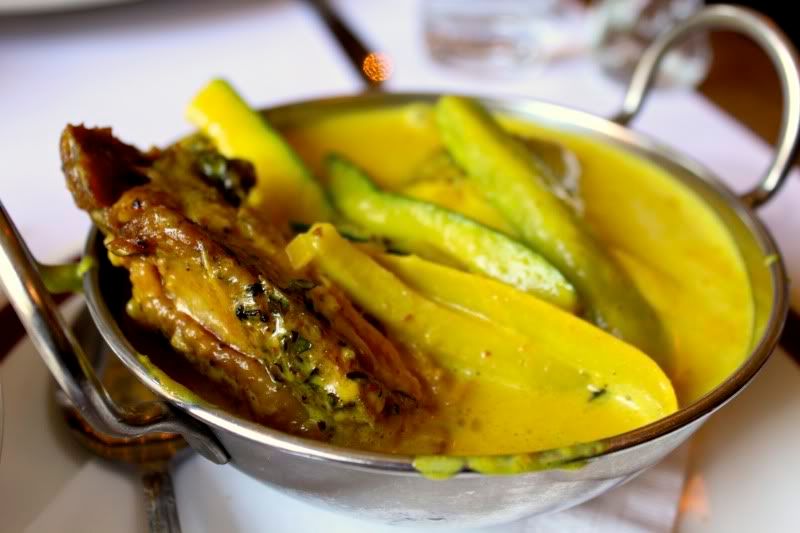 Spicy West-African Chicken
Saffron rice - I love how the addition of one tiny ingredient can totally change the flavor profile and look of a dish. Not only does saffron add an unmistakable aroma and flavor to a dish, but it also gives normal rice a beautiful golden yellow hue.
Vegetarian burger with homefries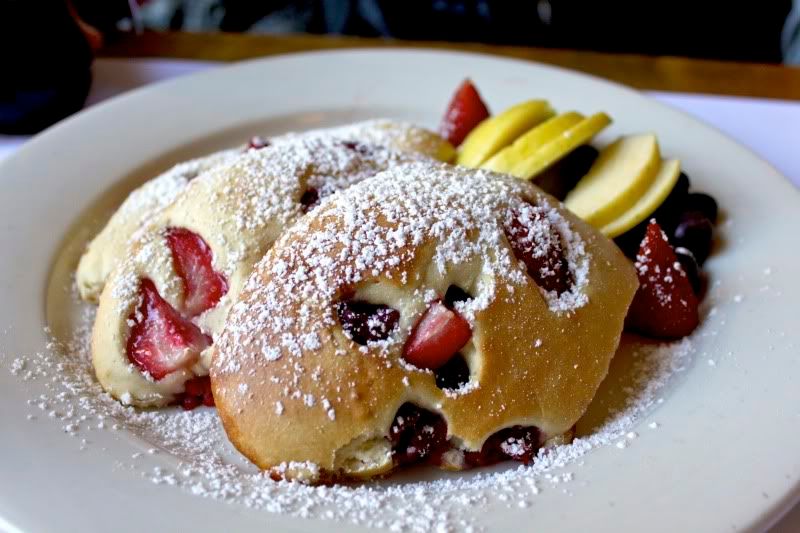 Weekend pancake of the day special here with raspberries and strawberries
These are their take on the dutch baby pancake, which is baked in a metal pan rather than on the stove top. Either way, they're delicious and adorable to look at! Almost too cute to eat... almost.
I'm off to enjoy the beautiful weekend, I hope everyone has a great Easter!