I recently went on a short weekend trip to Boston with the boy and my sister to spend some quality time together before the beginning of the spring school semester and the craziness that February will bring. Boston is my city pre-New York, where I spent most of my high school years and it was so strange experiencing a place several years later being significantly older. Not a lot has changed from what I noticed, other than several random new shops, new frozen yogurt places (the fro-yo craze didn't really exist in the states ten years ago), and an explosion of Starbucks on every block (seriously when did that happen?) but I realized that my perspective definitely has. It's good growing up.
YANKEE LOBSTER
- Seaport district
We did quite a bit of research before we came into the city to make sure we at least got some good fresh seafood during our short trip and Yankee Lobster Co. seemed to be exactly the kind of unpretentious, family-owned, no frills place I was looking for. The food was really fresh, clean, and simple, which is the ideal way to serve seafood if you want to highlight the quality of the ingredients.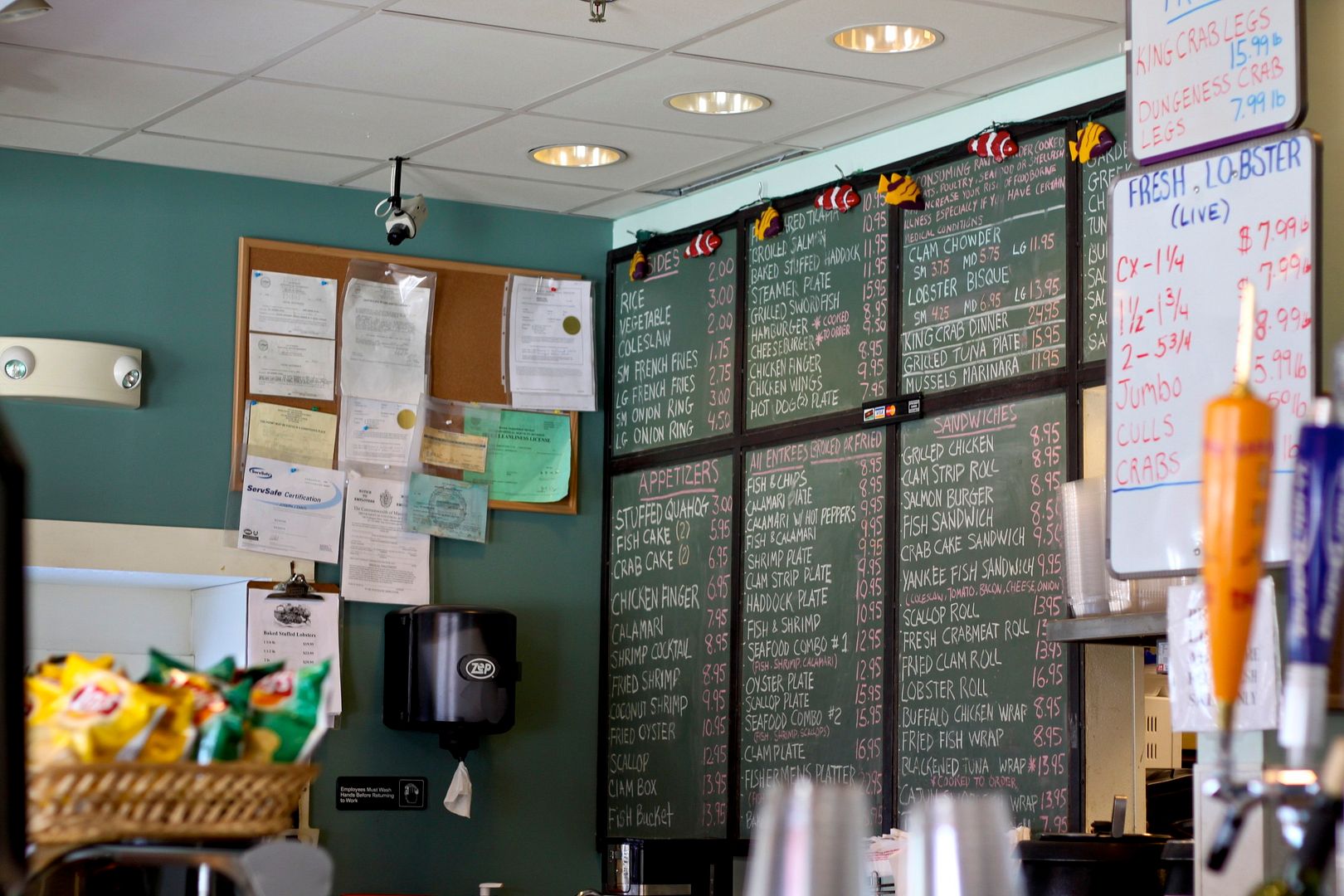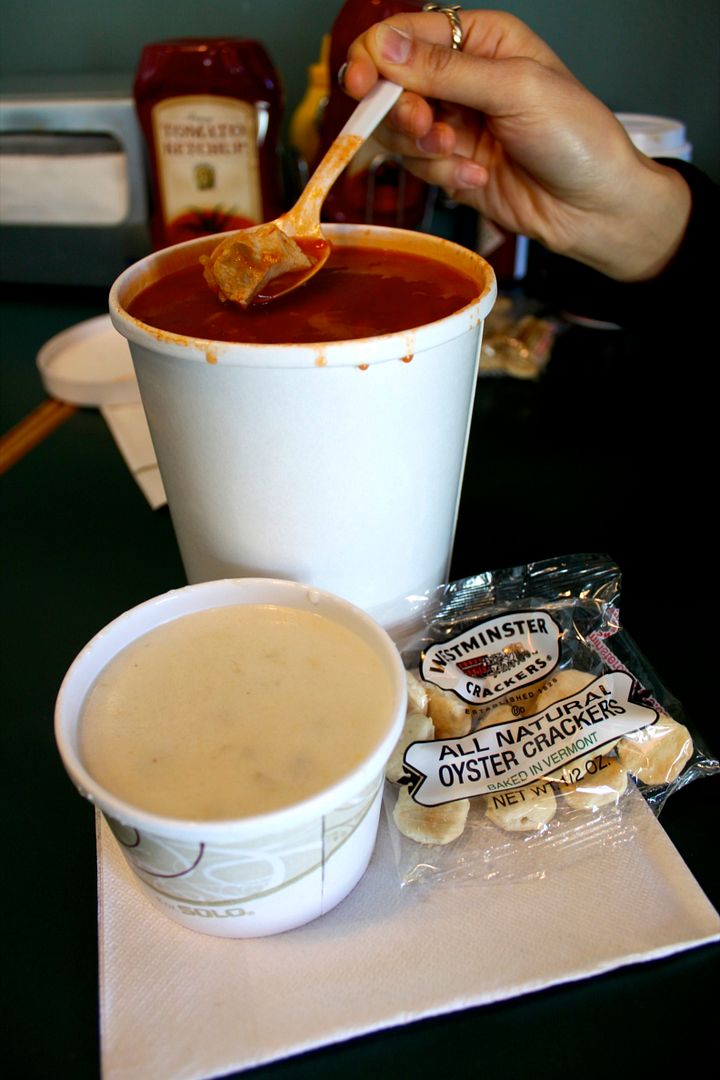 Delicious clam chowder and fish stew
Crab meat roll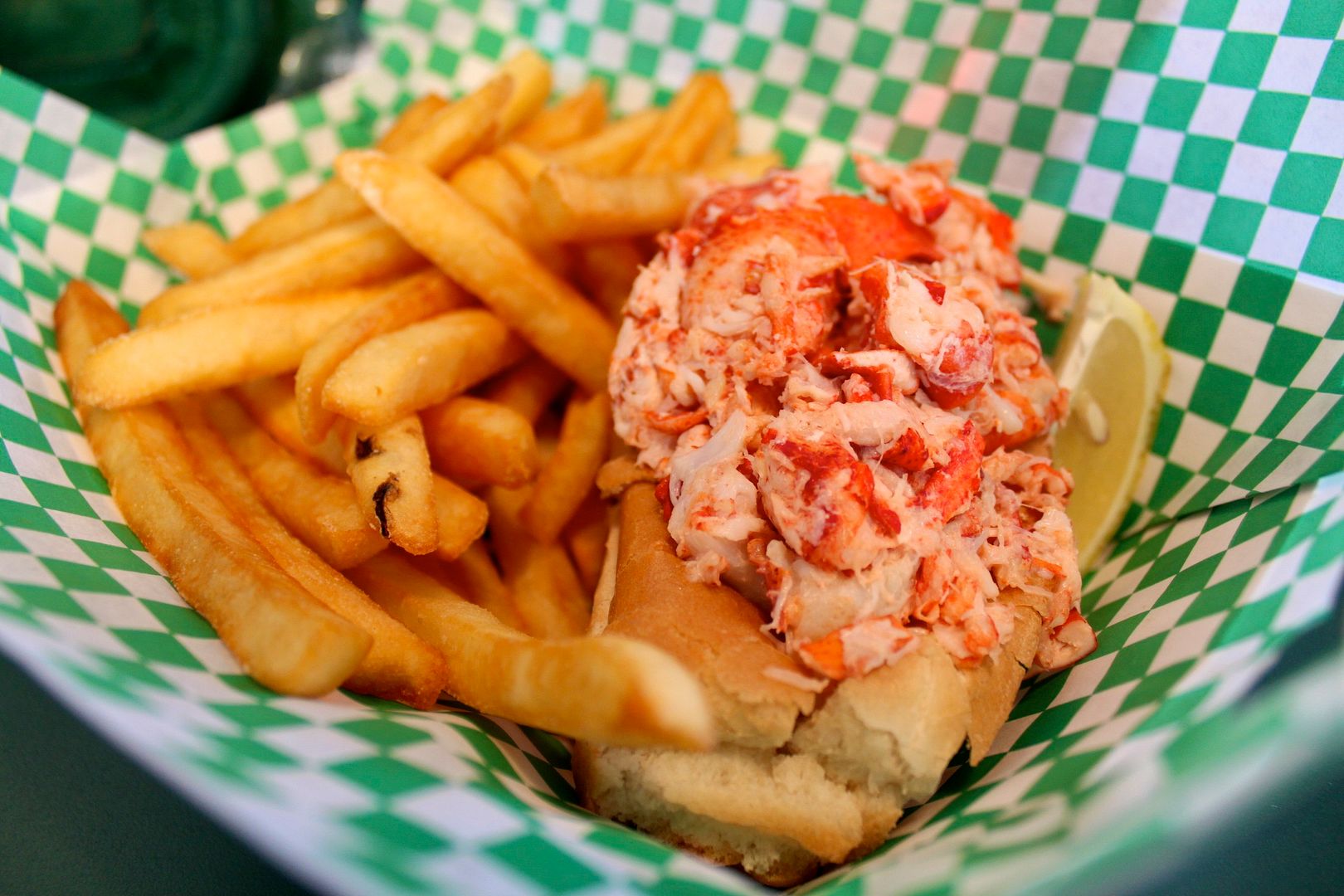 Lobster roll
QUINCY MARKET/FANEUIL HALL
At night, we wandered around the Quincy Market/Faneuil Hall area, where I used to come a lot to eat and hang out when I was younger.
There was the most random farmer's market open at night here - people selling produce and fish in 10 degree weather. That's some serious dedication.
The seafood here looked so good - the fish were only a dollar a pound!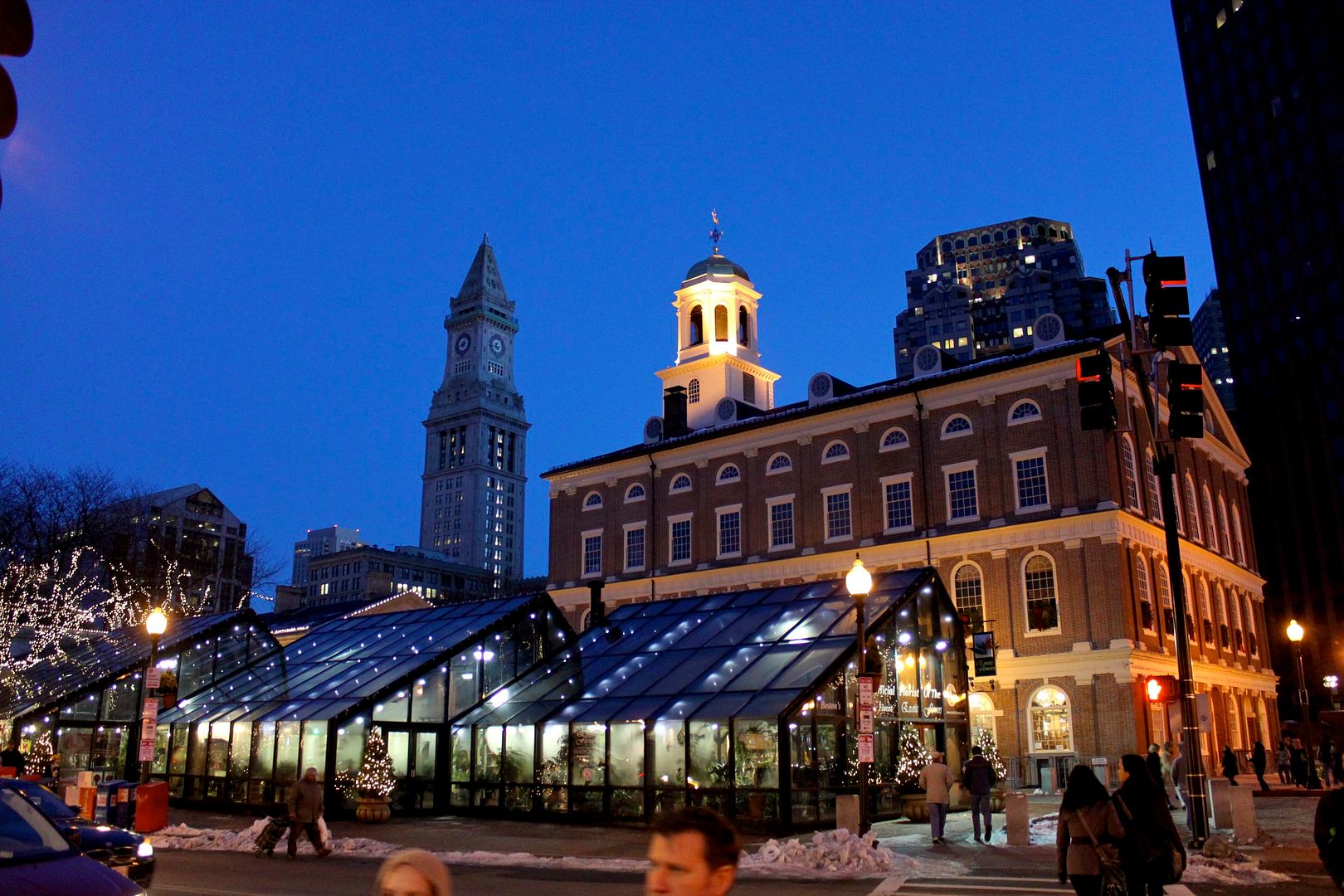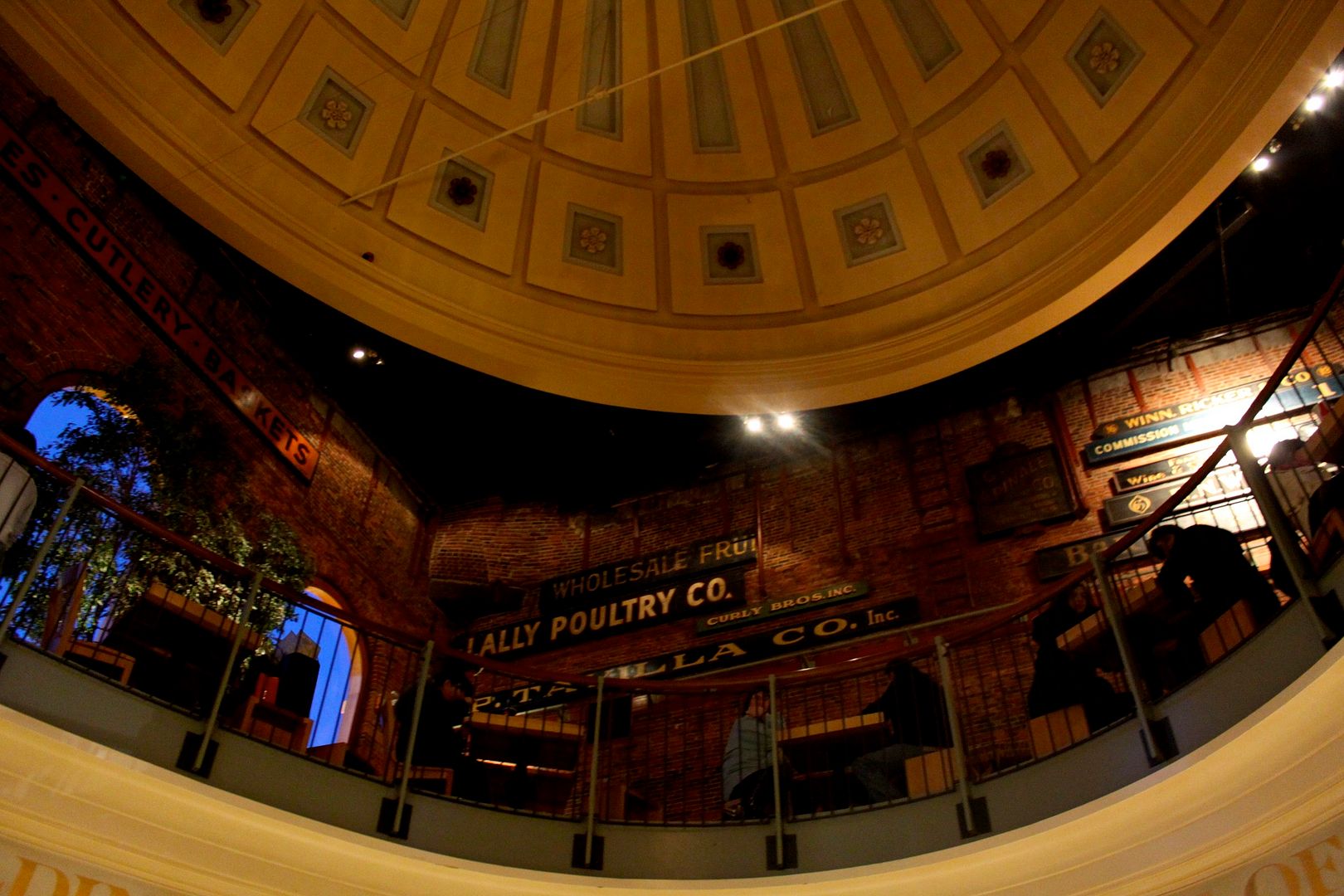 Inside the marketplace, we drooled over the baked goods at this little cookies and sweets shop.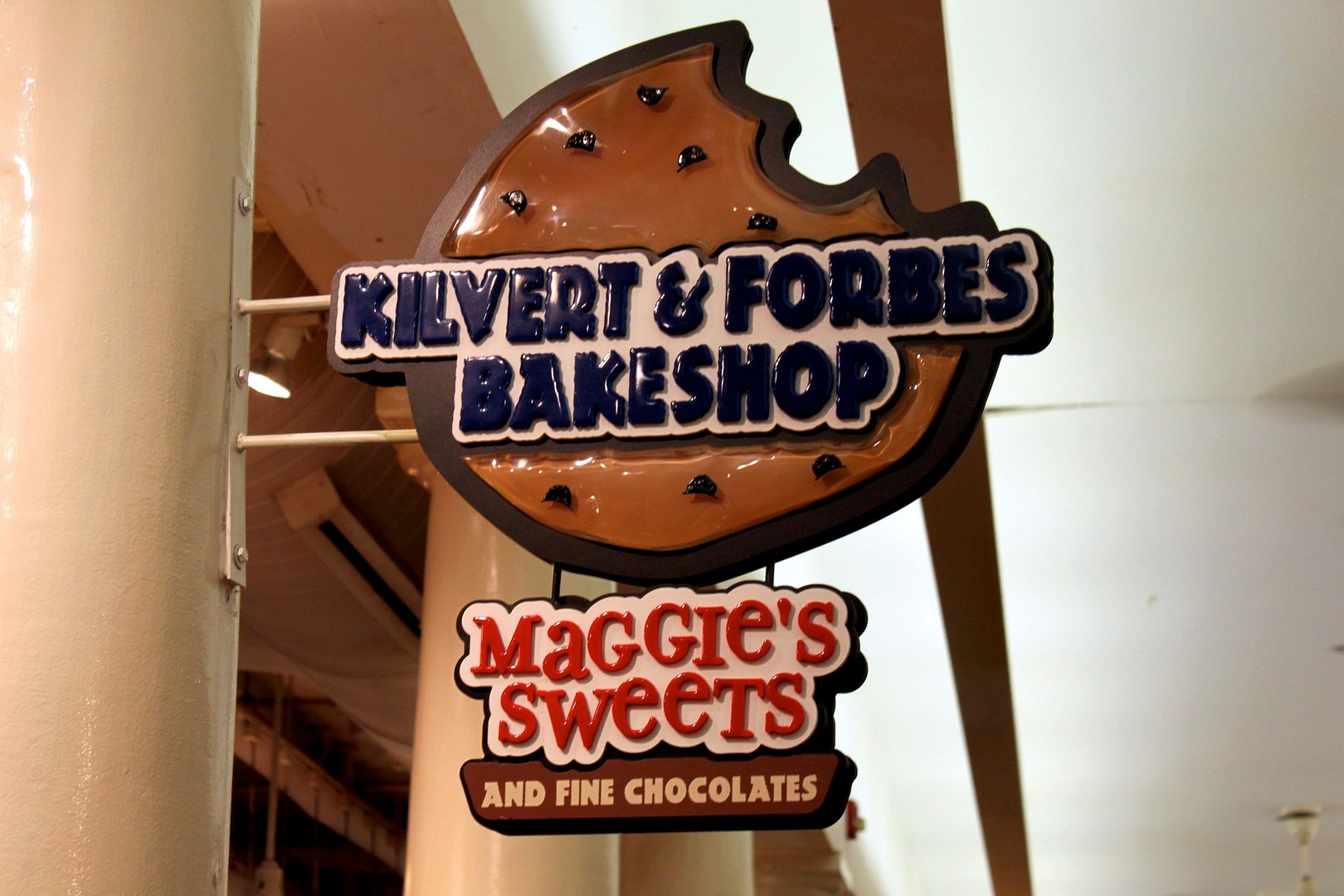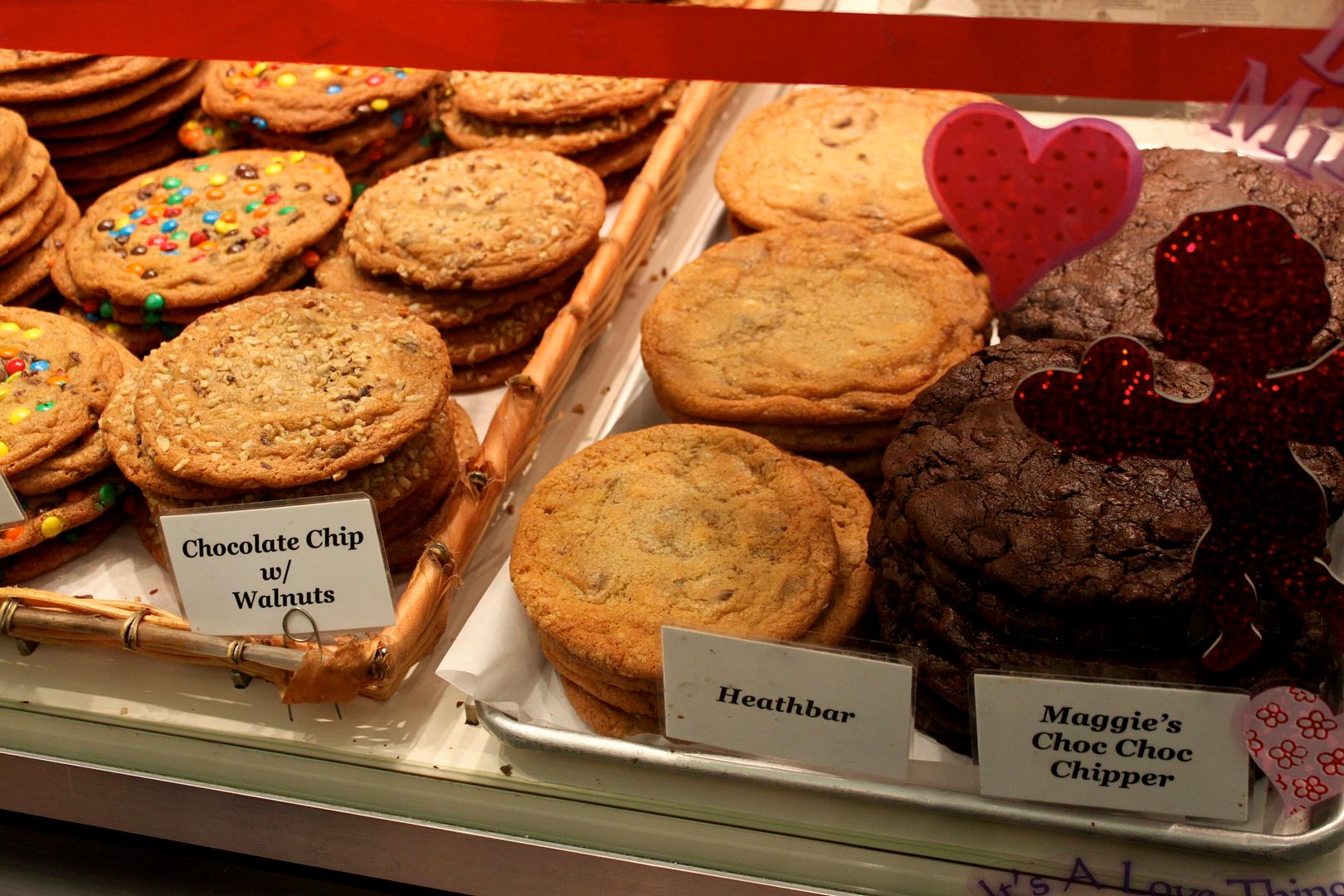 Couldn't pass up the opportunity to eat this heathbar cookie - it was totally worth the $3!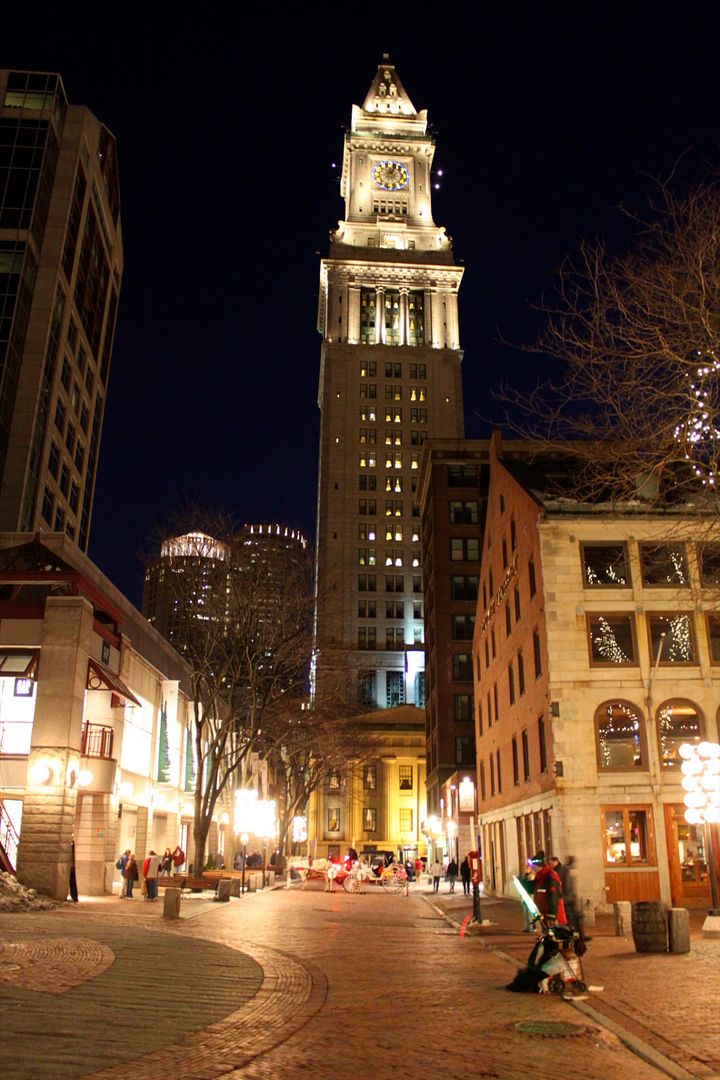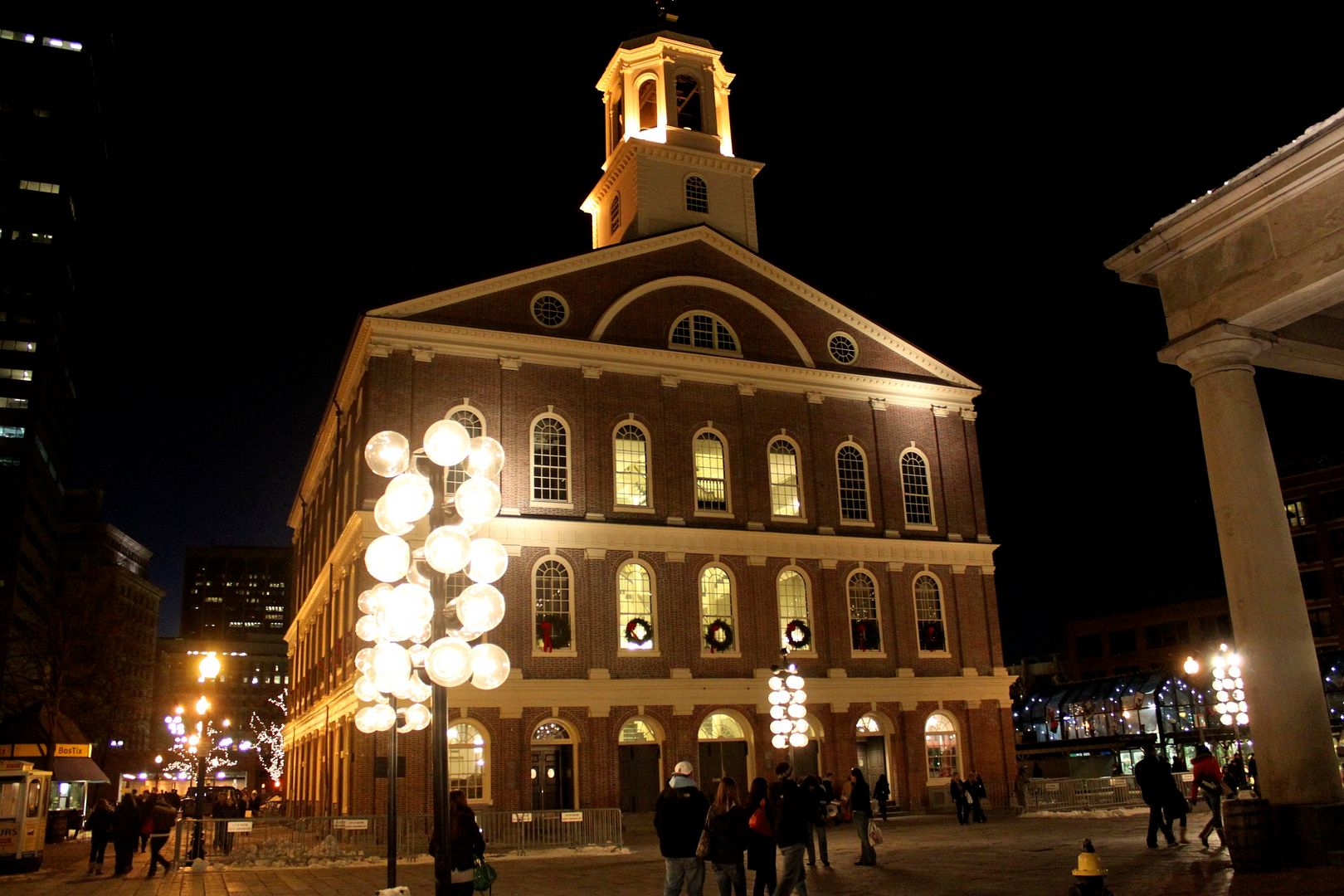 ATLANTIC FISH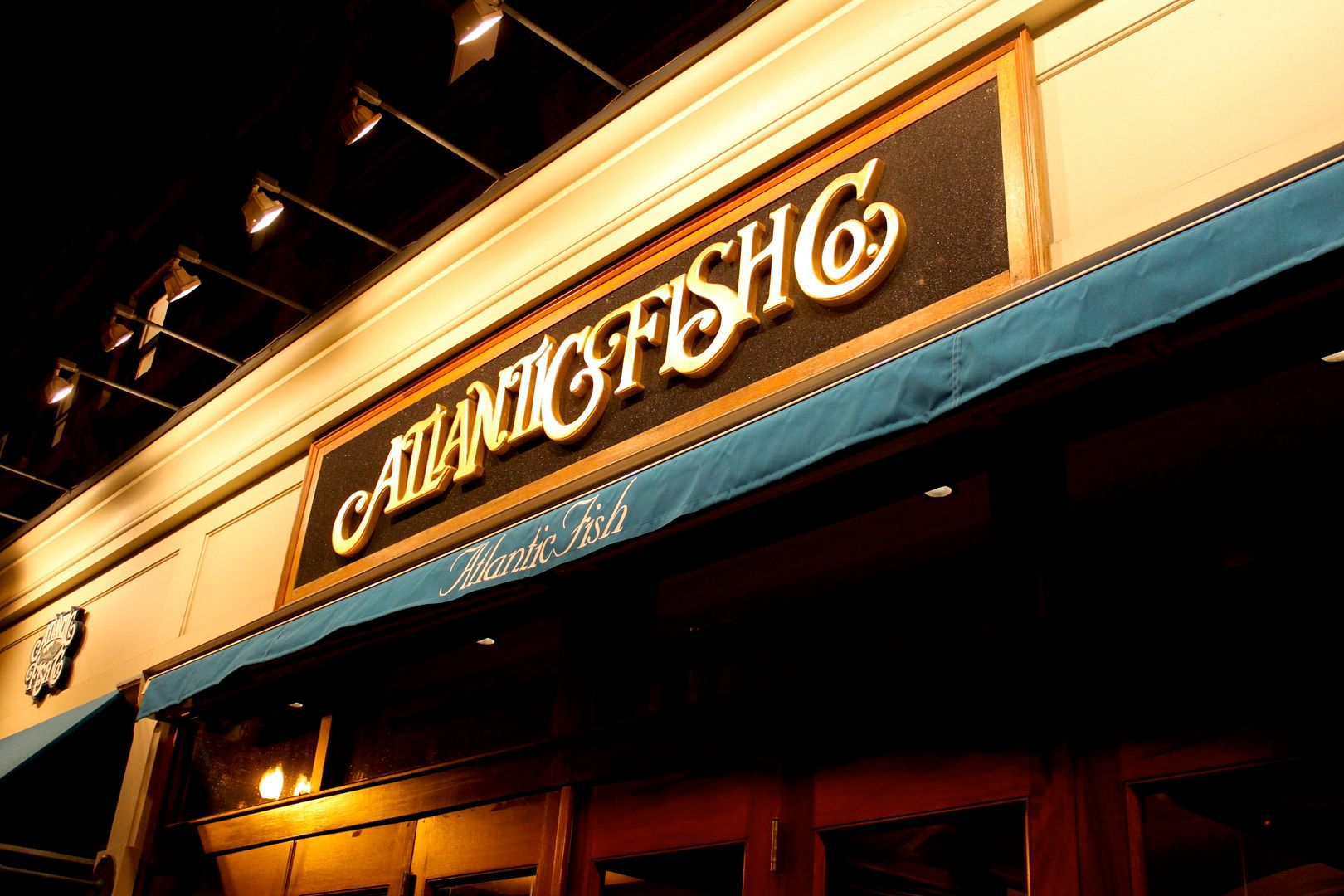 For dinner, we went to Atlantic Fish, which I was really excited to try because it's highly rated in Boston for their fresh seafood.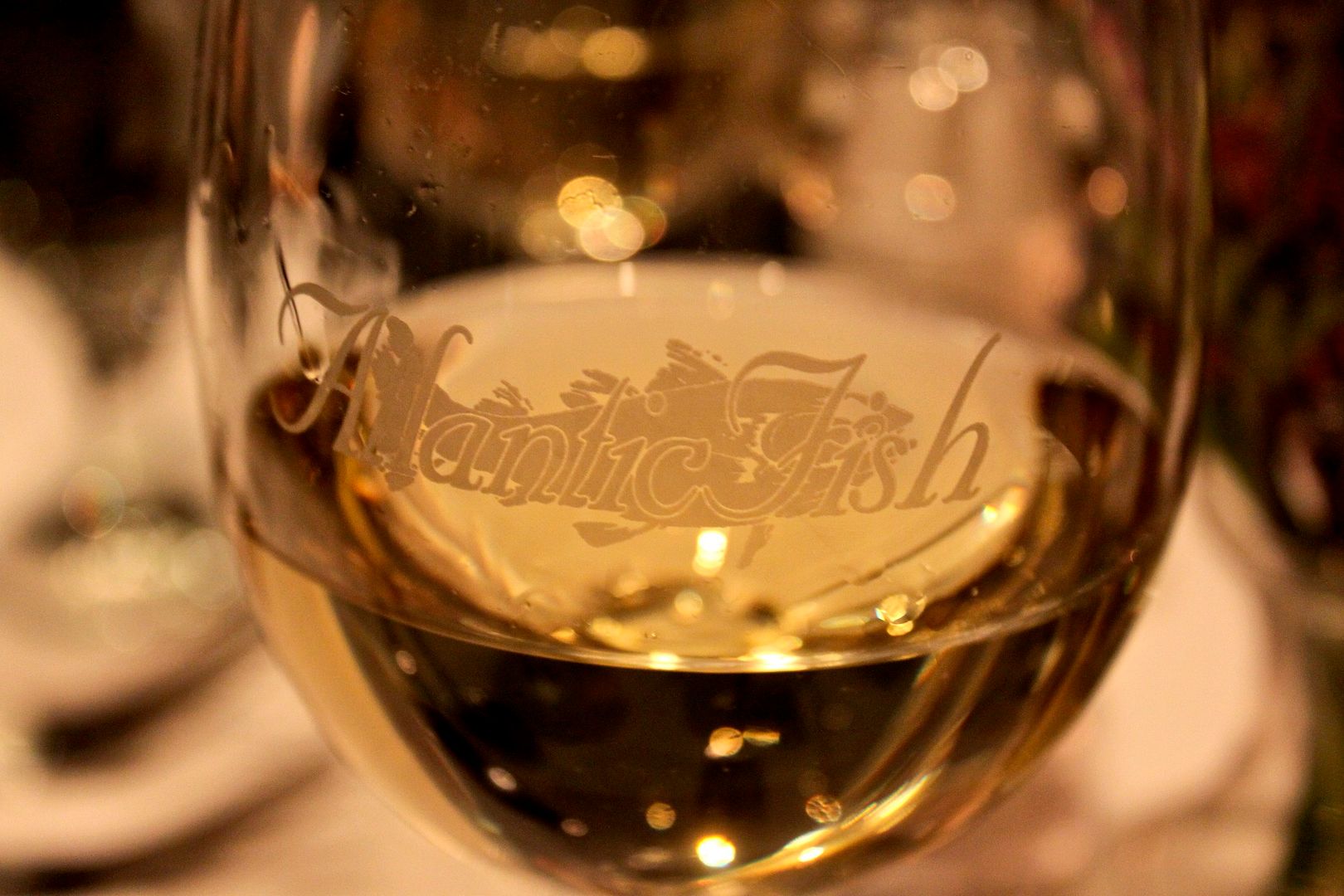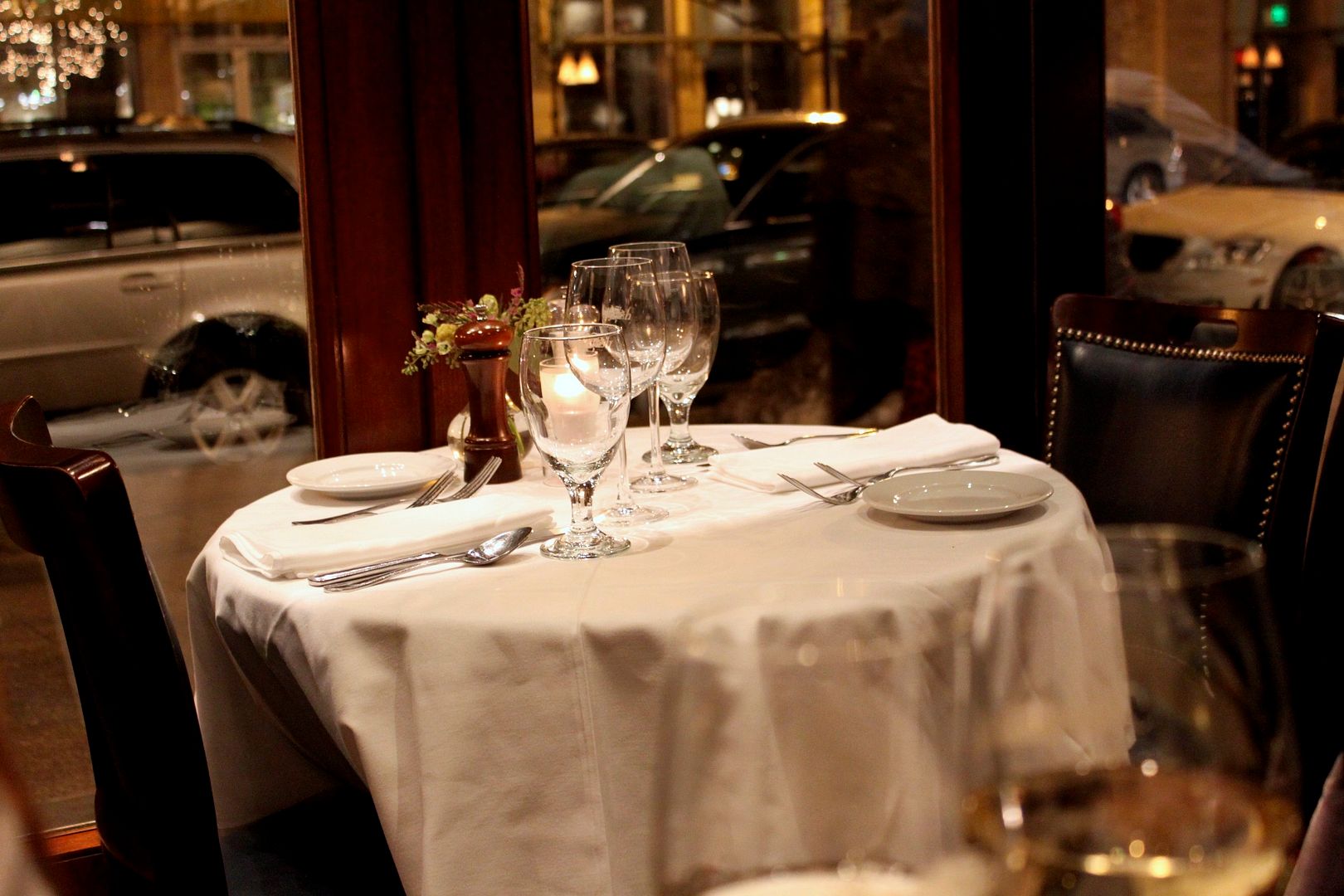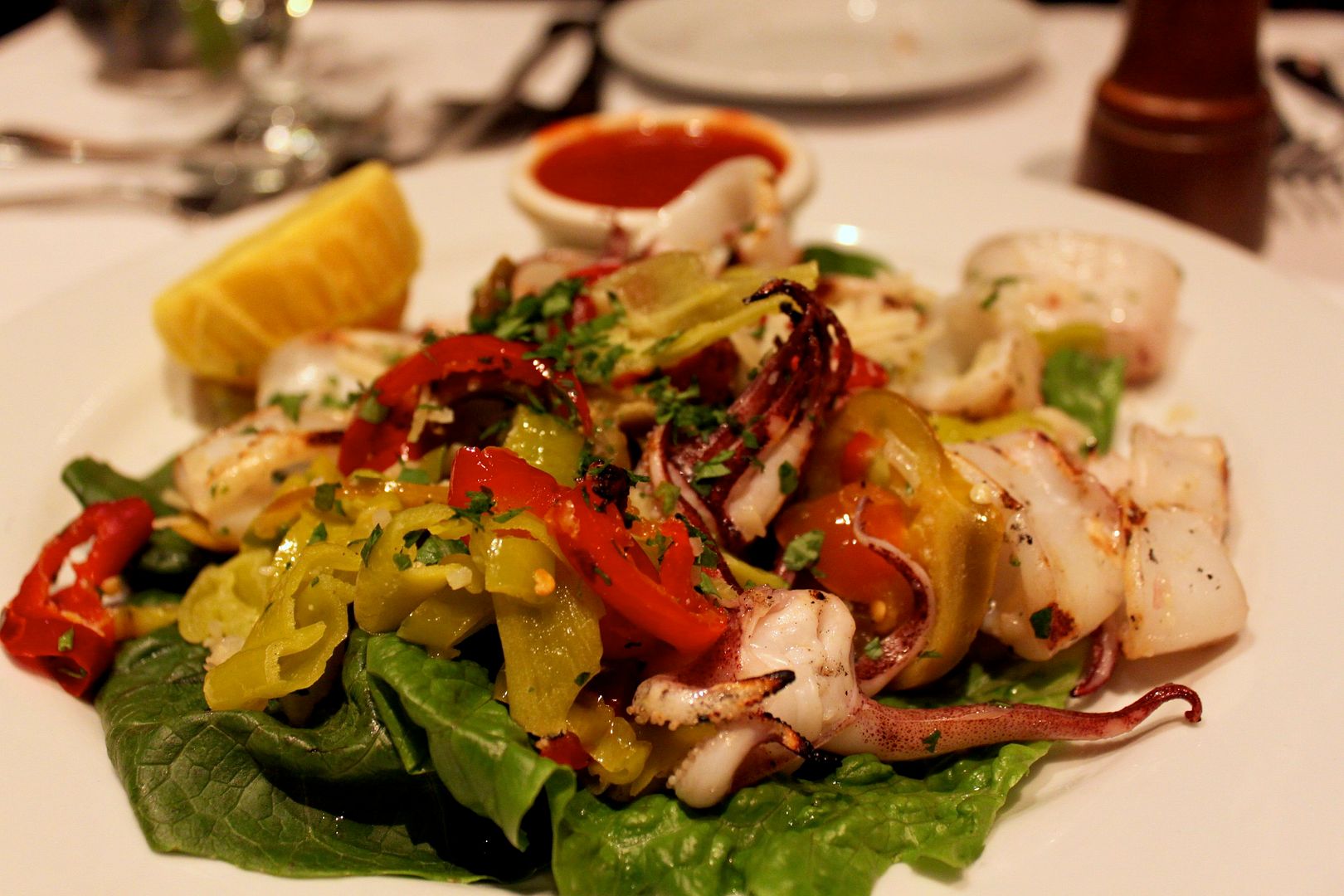 Grilled calamari milano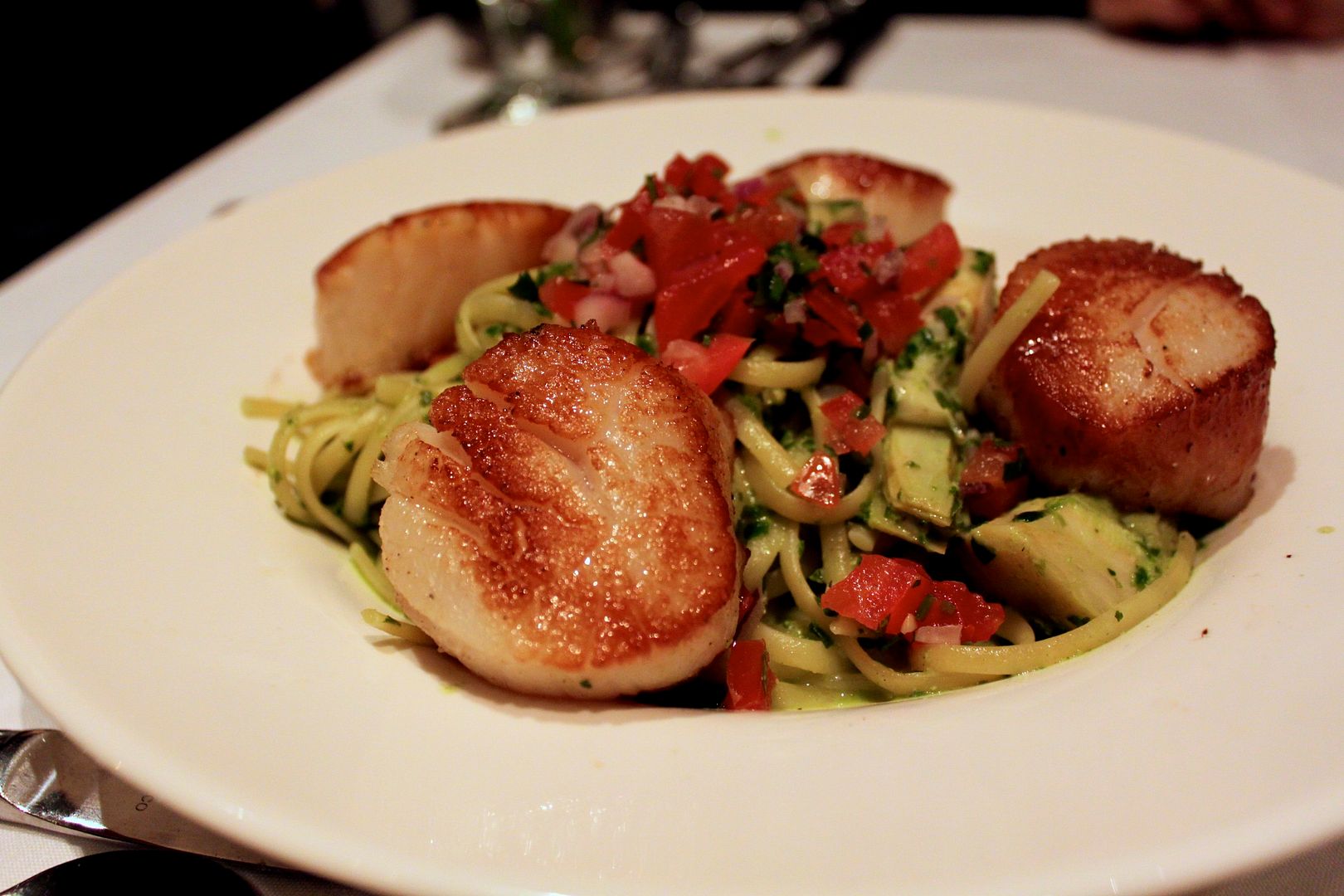 Pan seared sea scallops over linguine in a basil pesto with artichoke hearts and pico de gallo
Maine lobster with green beans and potatoes
Grilled mahi mahi
The Captain's Platter - deep fried shrimps, scallops, clams, and cod with hand cut fries
Overall, Atlantic Fish was great and reasonably priced compared to what you would get in NY - sticker shock whenever I get off this little island happens practically every five minutes it seems. Atmosphere-wise, It was a little too date night for the suit and tie set for me but those fried shrimps really took me to another place. I love a well-cooked shrimp... and I would of course love something off of the boy's plate better than what I ordered for myself. Stealing little nibbles sometimes are the best way to go!
I hope everyone has a great weekend! I realized halfway into this post that there were way too many photos to jam in one sitting. Will do a part two soon. Stay warm everyone! ☺