I recently came back from a whirlwind holiday trip that included stops by Dallas, Orange County, Los Angeles, and Las Vegas. It was really just what I needed: taking some time off from work and busy/isolating city life and instead, giving myself the opportunity to enjoy family, friends, general holiday cheer, and lots and lots of good food and wine.
I spent the first few days of 2010 in Las Vegas, a city that I haven't been back to since I was very young. Until this trip, Vegas didn't mean much to me other than a few bad memories of being stuck in a hotel room all night watching terrible tv movies while all of the adults were out living it up until the early hours of the morning. Fast forward 15 years, I've experienced a complete role reversal. It really is true - Vegas is open 24 hours a day and makes New York City look like she's been taking one too many Ambiens.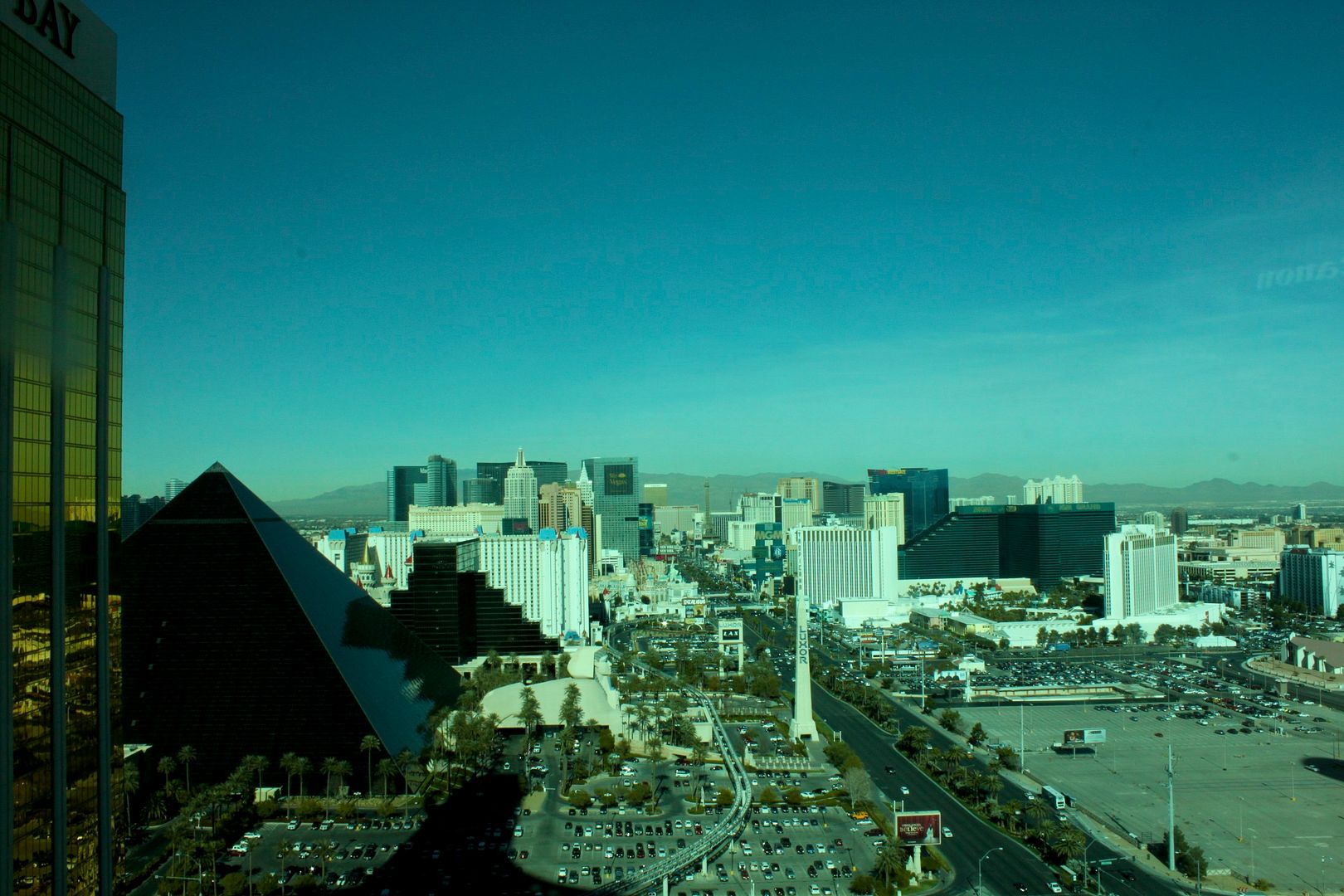 The view of the Vegas strip from our hotel room - it looks quite tame during the day time.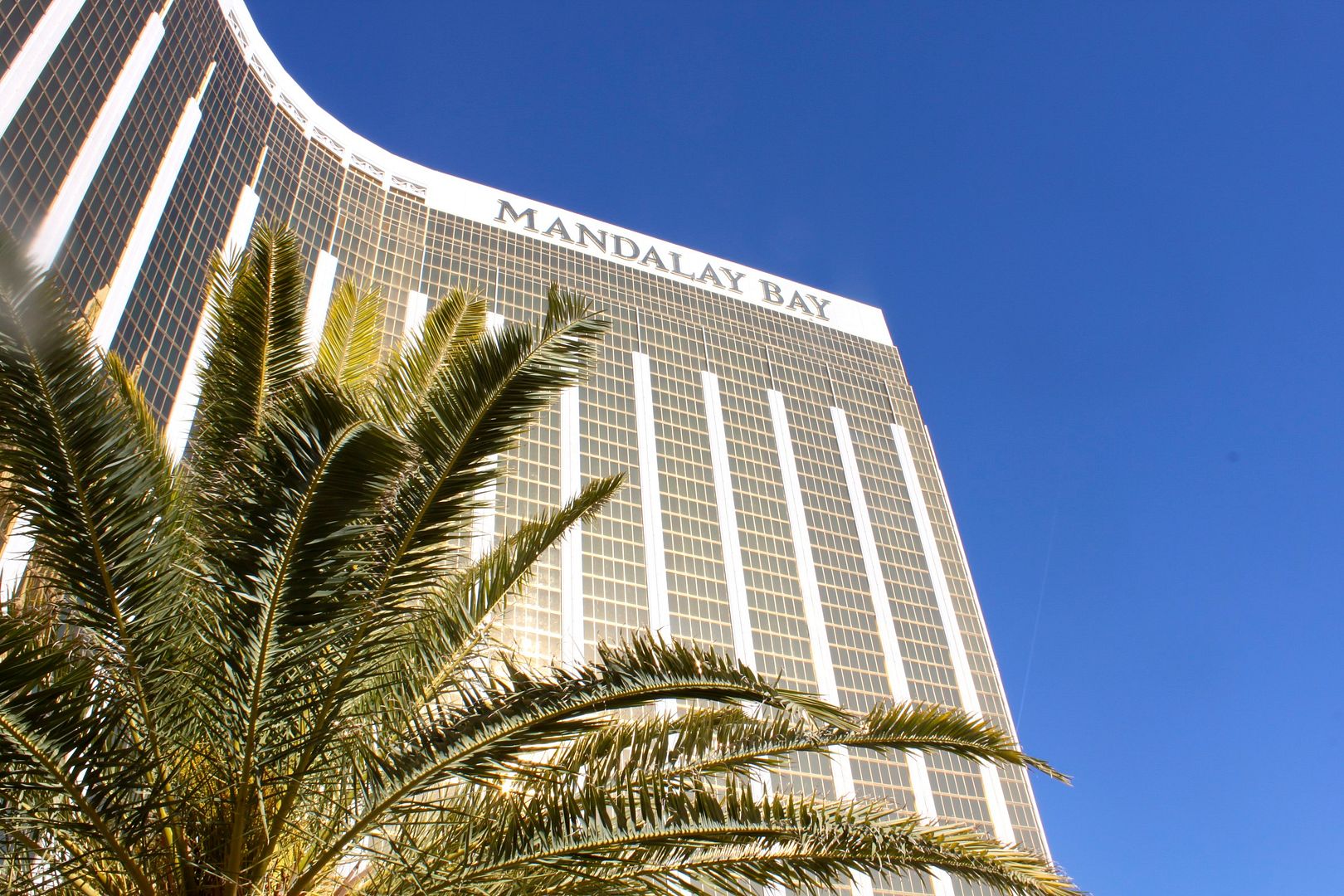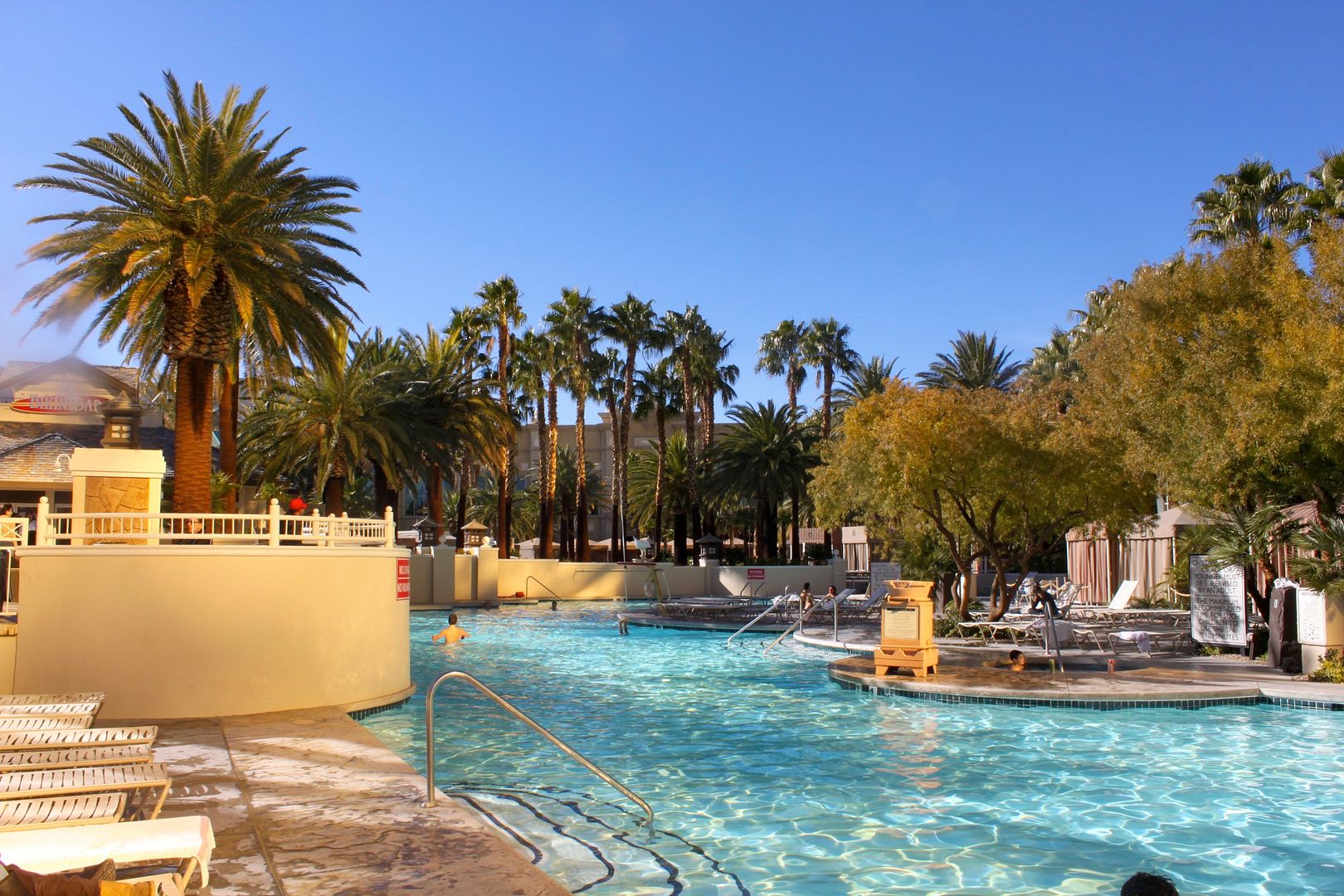 The best thing about Mandalay Bay are the pools. Since it's the off season, the best pool out of the bunch, the beach/wave pool, was closed so I couldn't get a good shot but it's actually made to look like a beach, equipped with sand and a wave simulator. And just in case you miss those summer days we all spent at water parks, this pool also includes a lazy river.
Cute martini bar inside the hotel - Red Square
The coolest thing about this place is that part of the bar is made of ice so if you're sitting there, you can keep your drinks and glasses nicely chilled!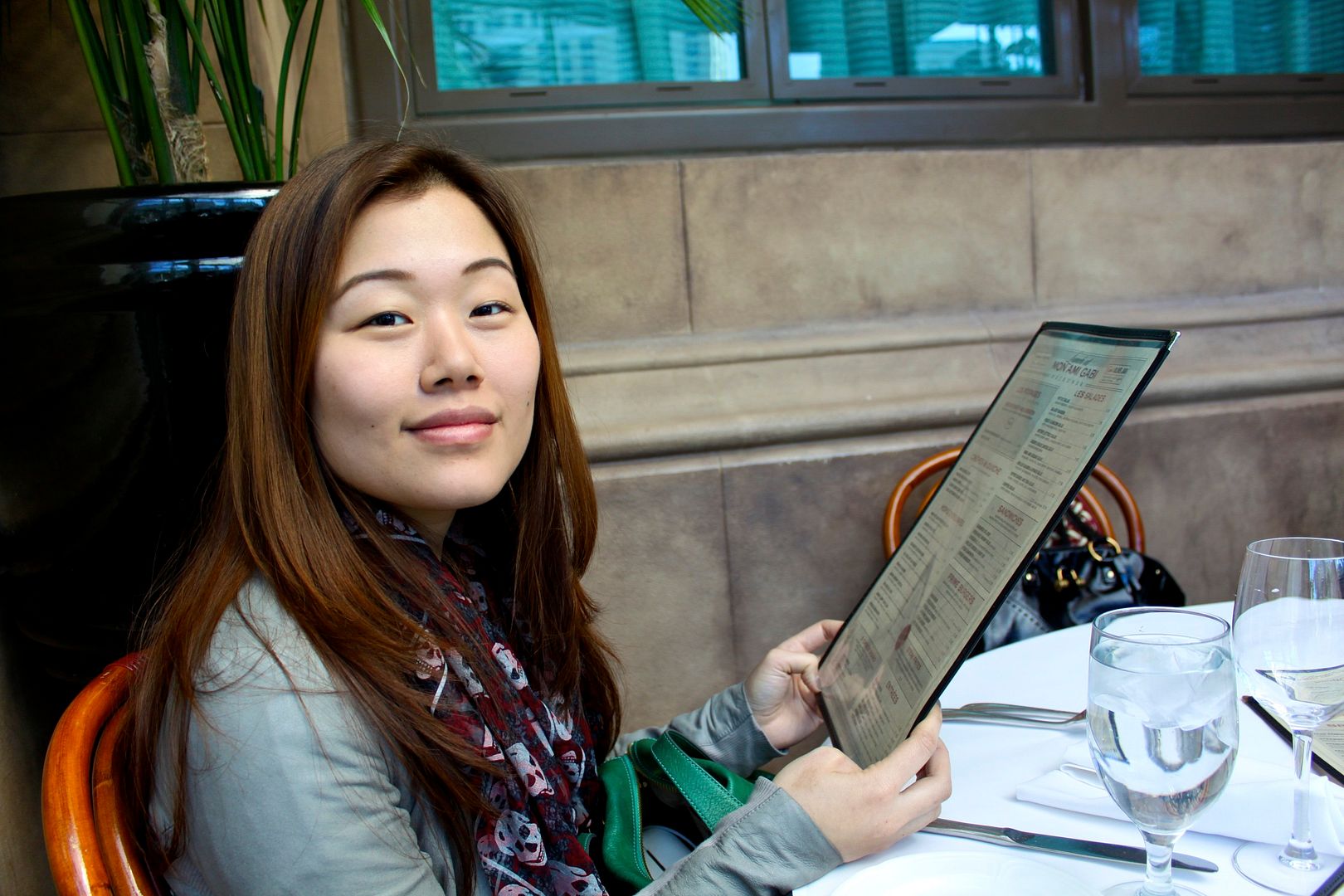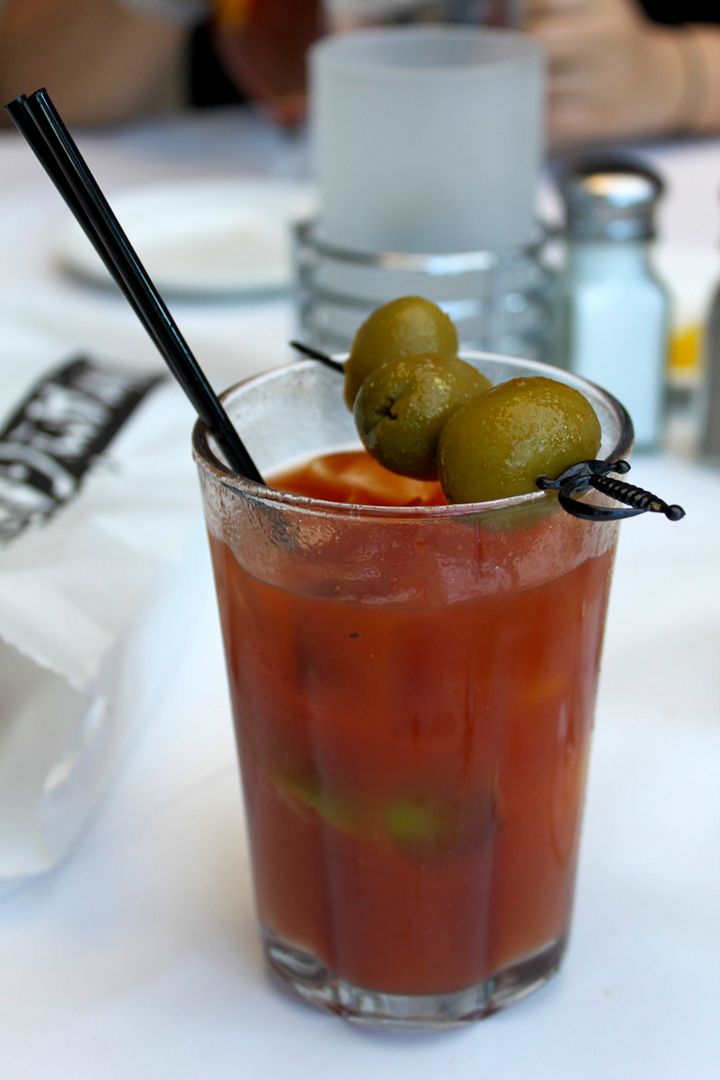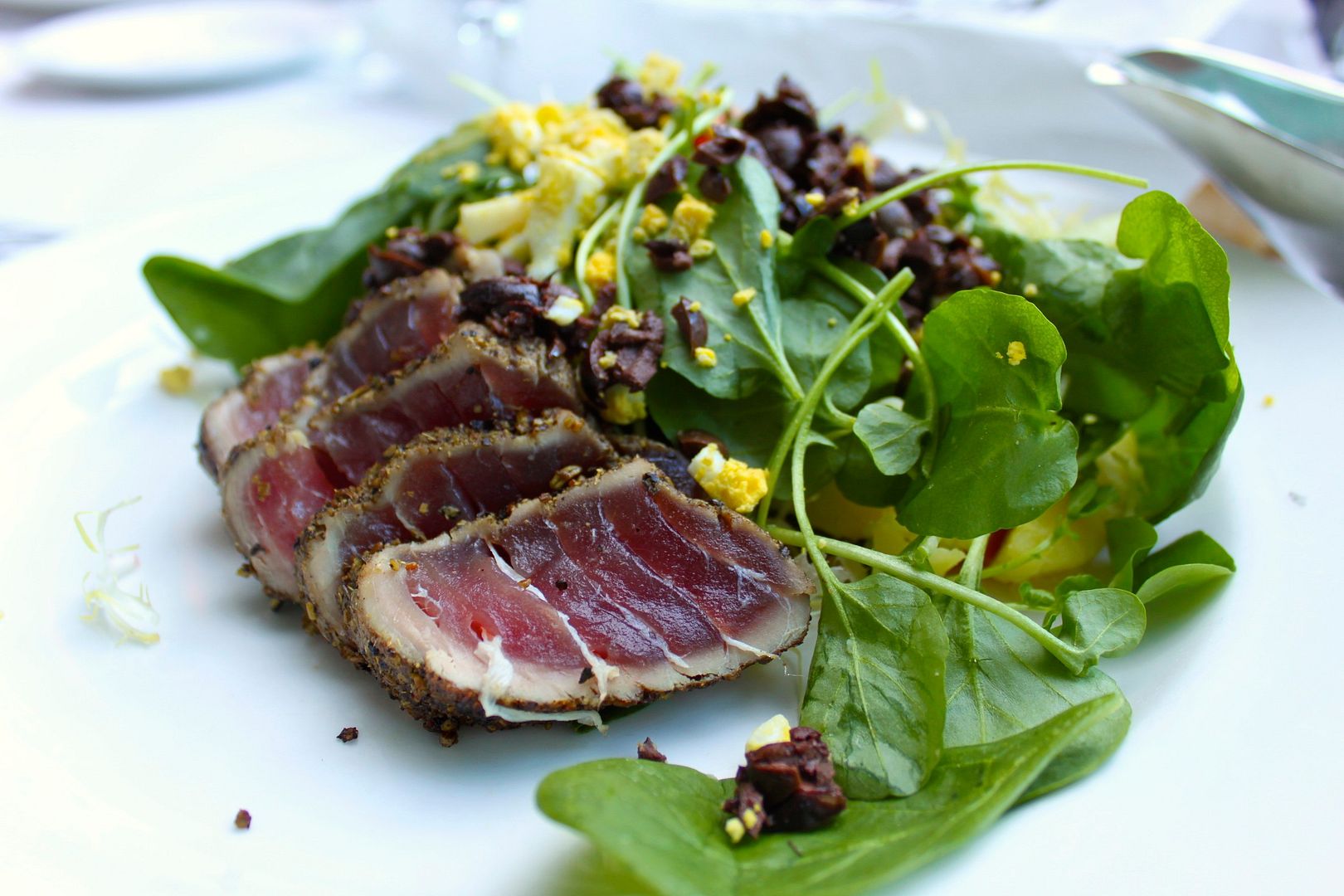 We stopped by this little restaurant, Mon Ami Gabi, located at the Paris Hotel, to have a quick lunch before hitting up the penny slot machines (which is about as high roller as I will ever get - although after a few drinks I did start taking it up a notch and playing the quarter slots). I would recommend it for lunch because you can sit comfortably outside or by the windows and watch the famous water works go off at the Bellagio across the street.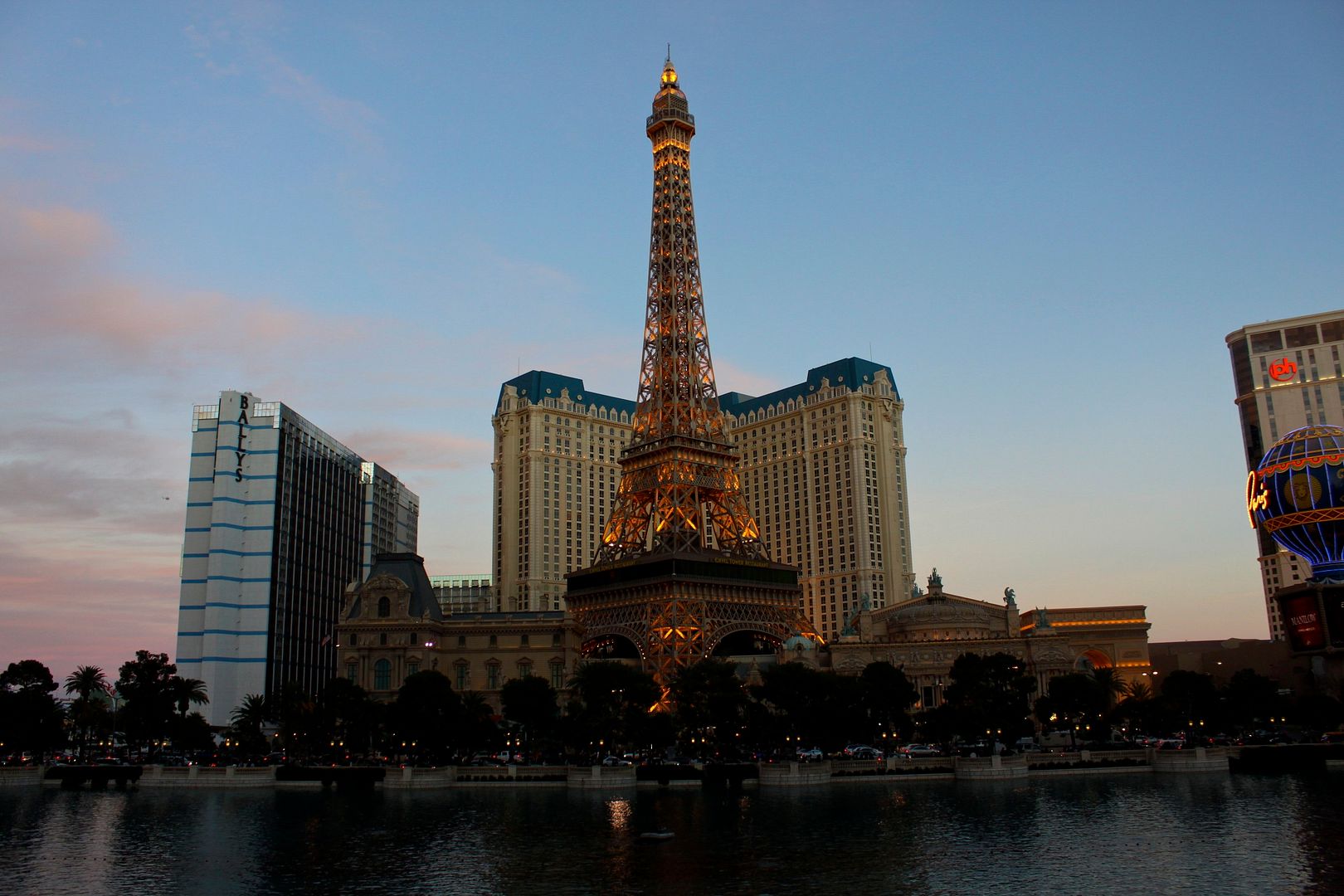 THE BELLAGIO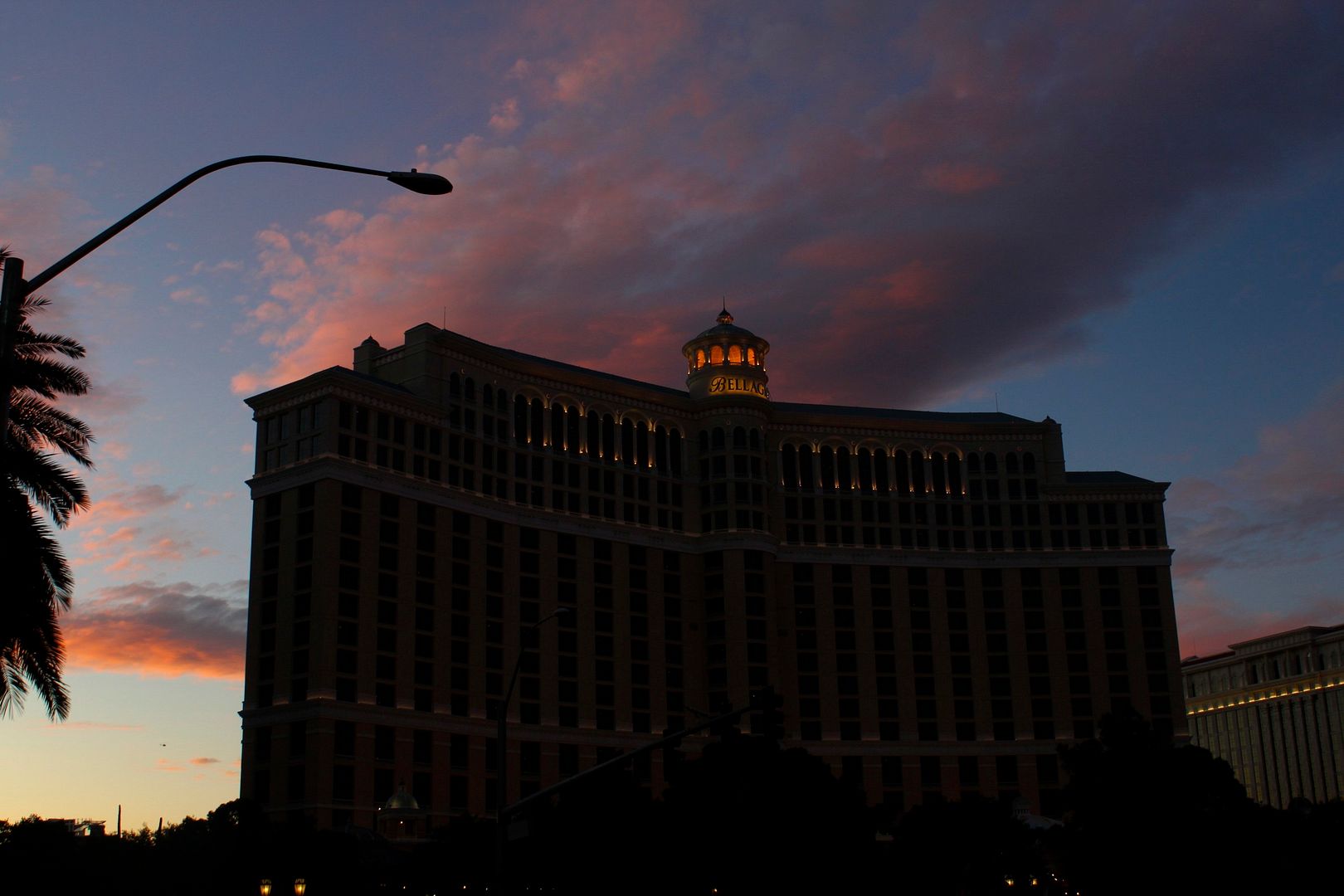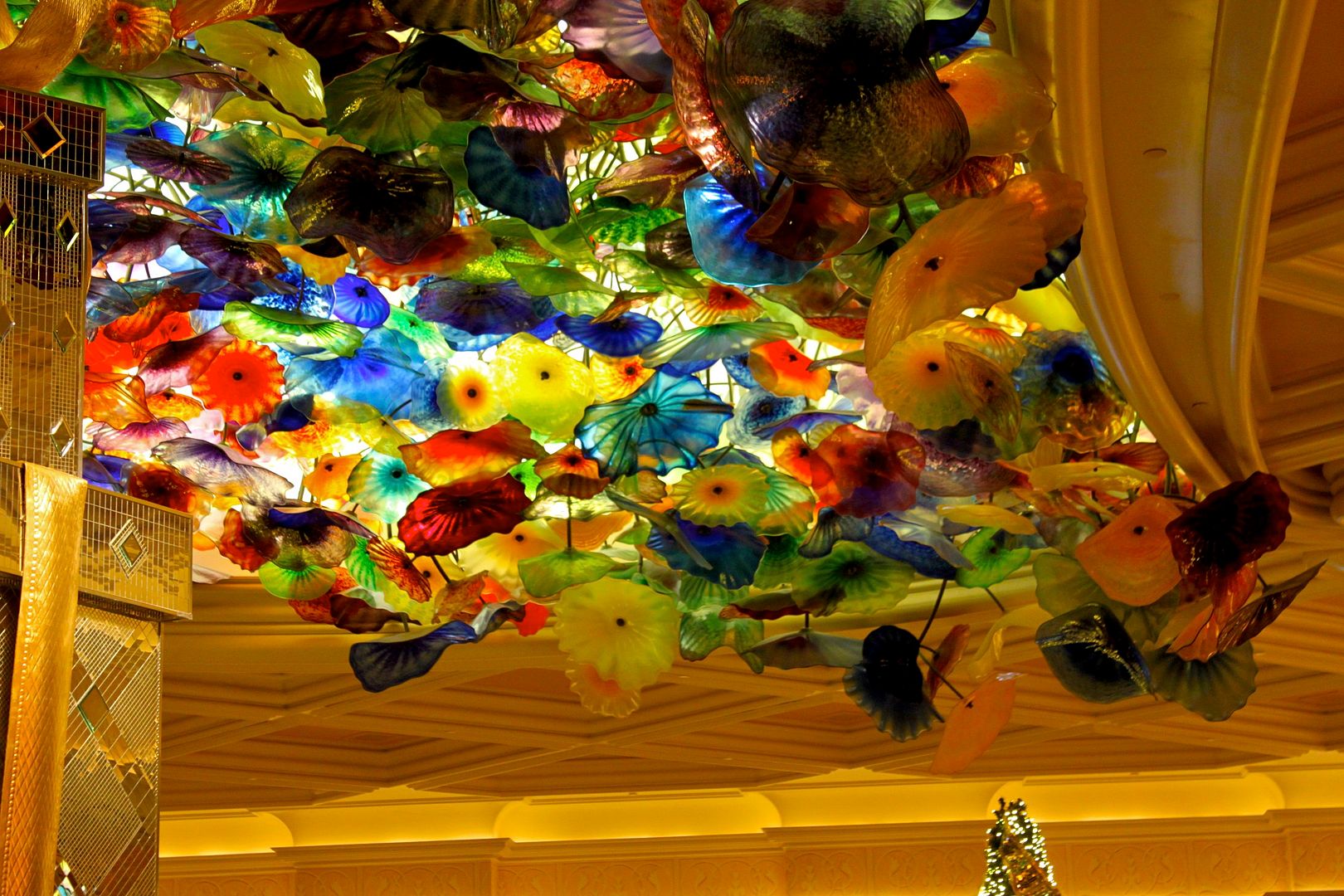 The entrance of the Bellagio is really stunning - I stood here for quite some time taking it in. Afterwards, I felt so inspired and excited to watch Tim Burton's upcoming new movie Alice in Wonderland!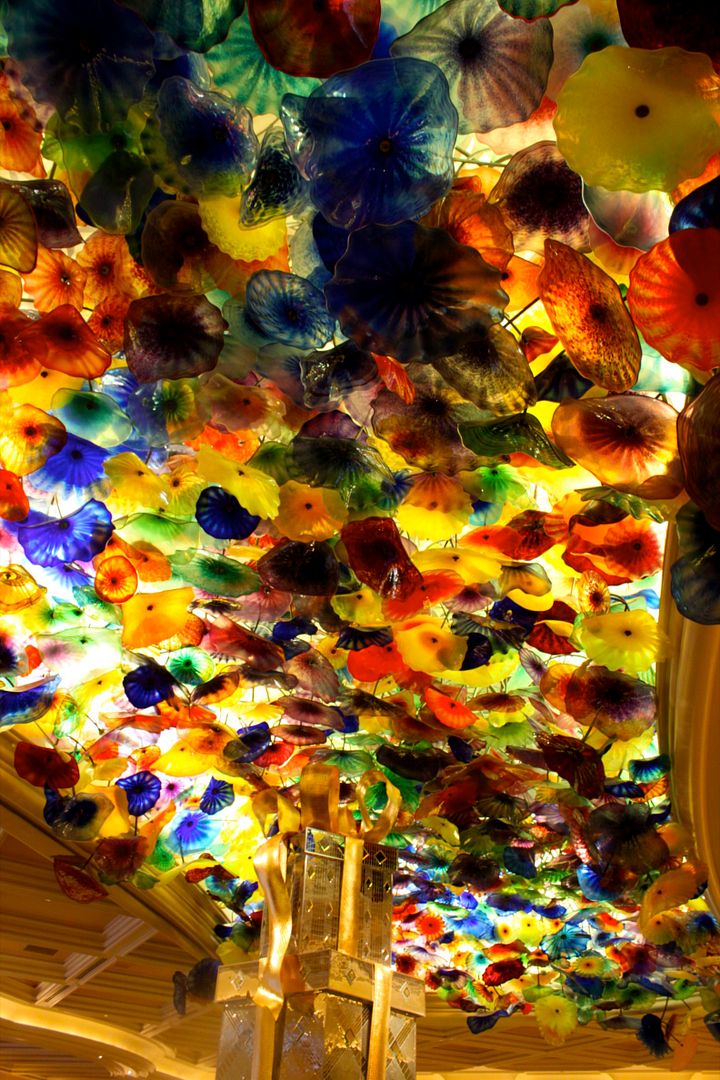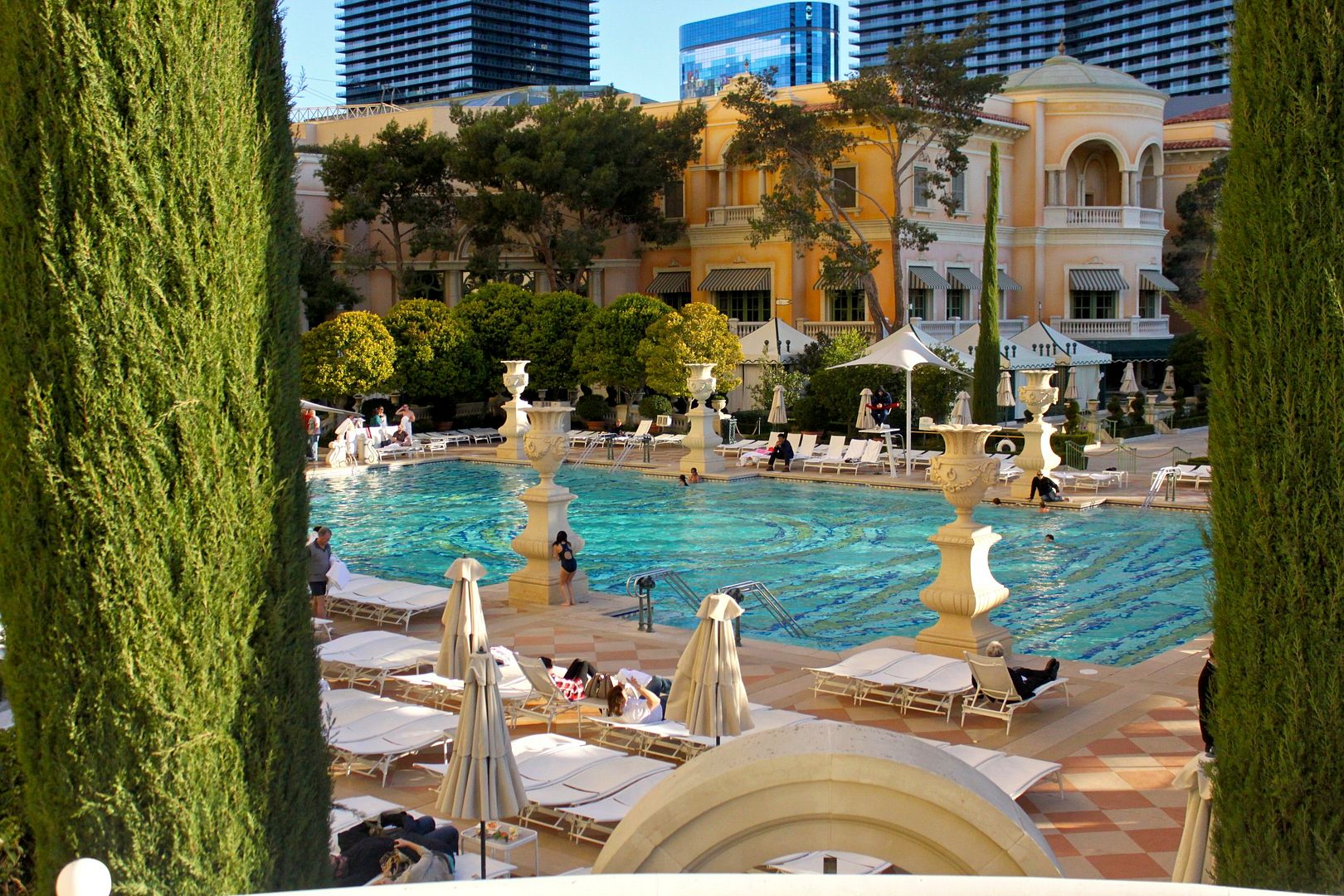 The mood at this hotel is really different than the others I went to. It's definitely quieter and a bit more old school. This pool is about as Italian luxury as you can get.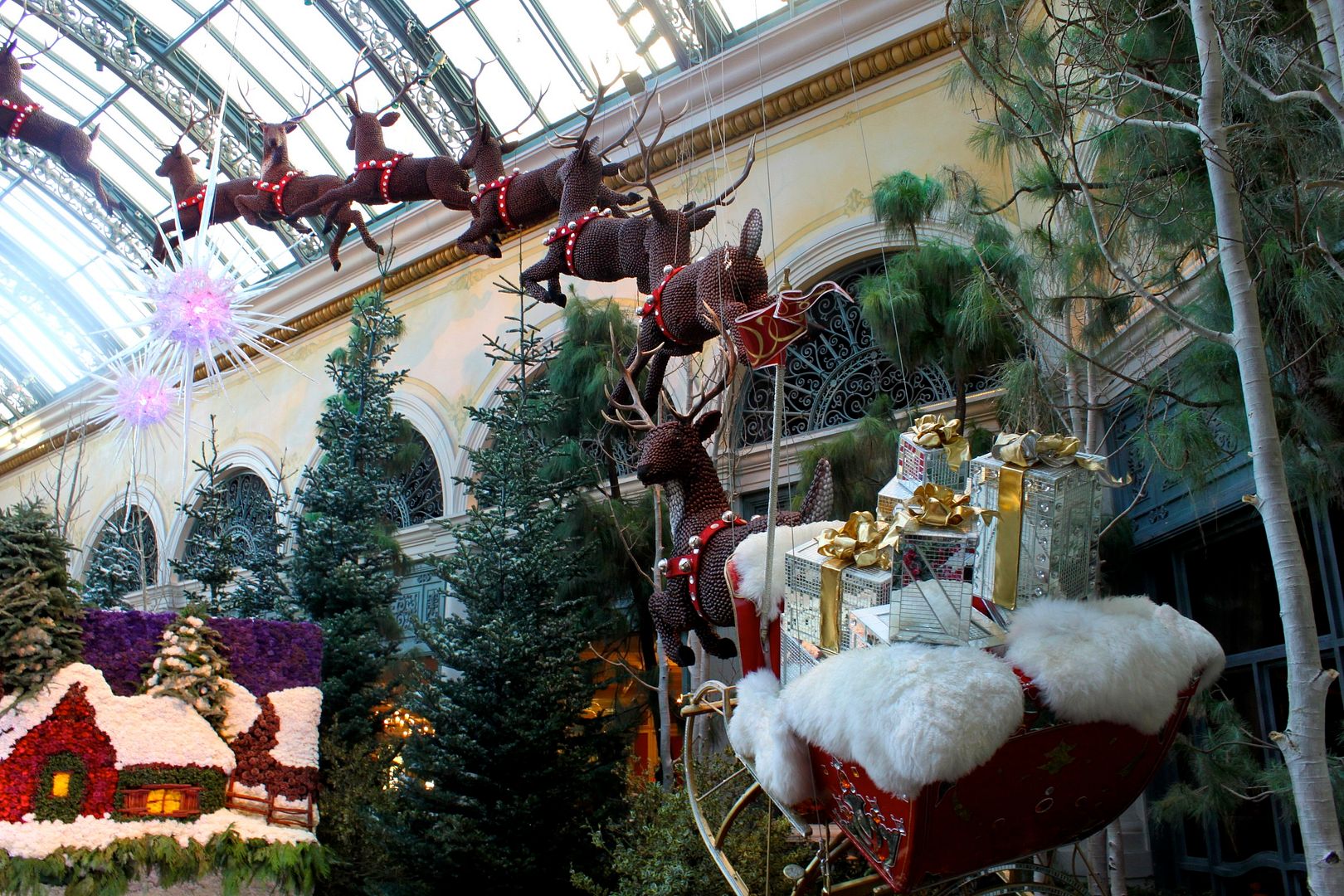 The Conservatory and Botanical Garden room was my favorite highlight of this hotel - they change the theme four times a year in accordance to the change in seasons and it was really fascinating to see all of these beautiful sculptures made with real flowers. They are so well done you can hardly tell until you go up close!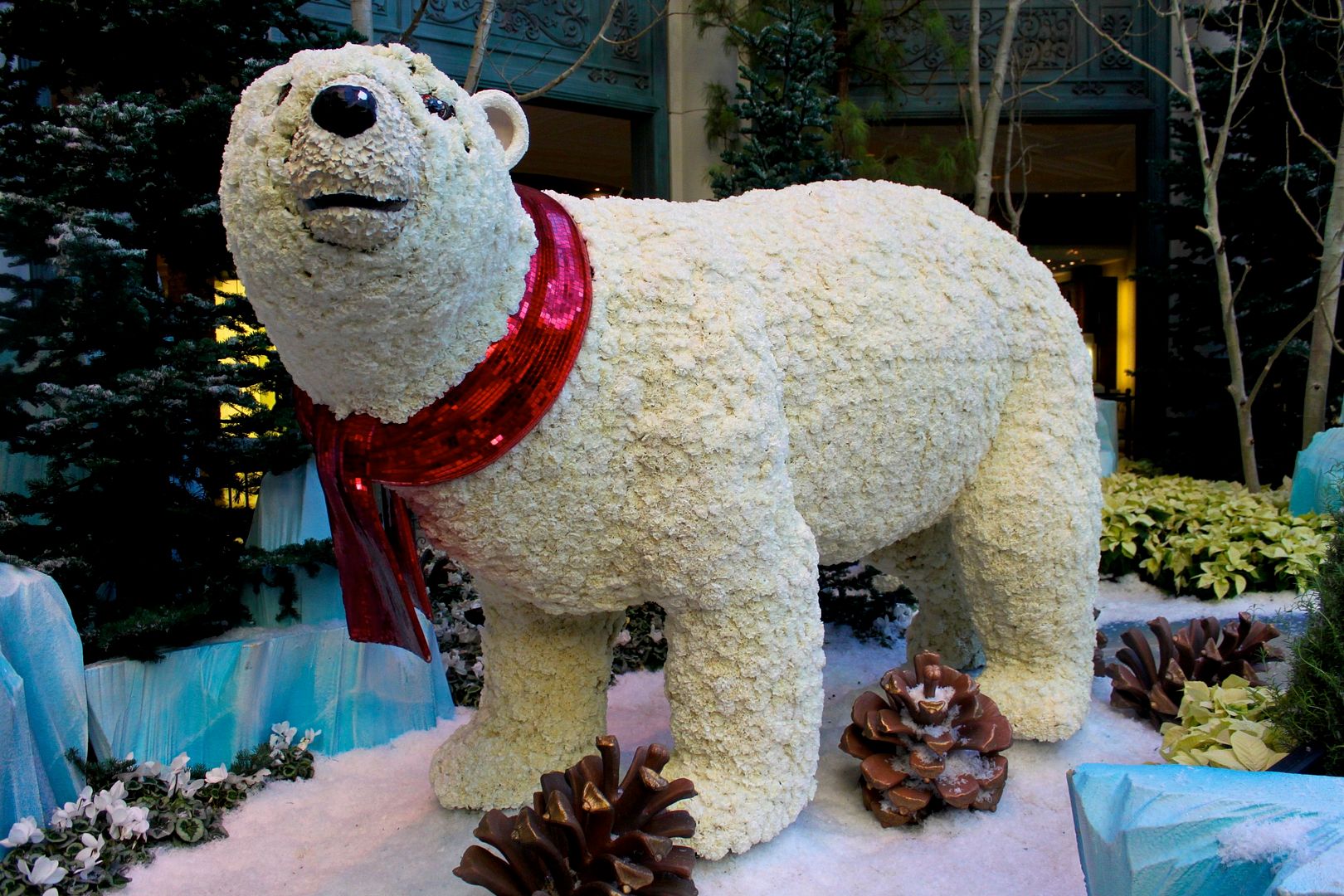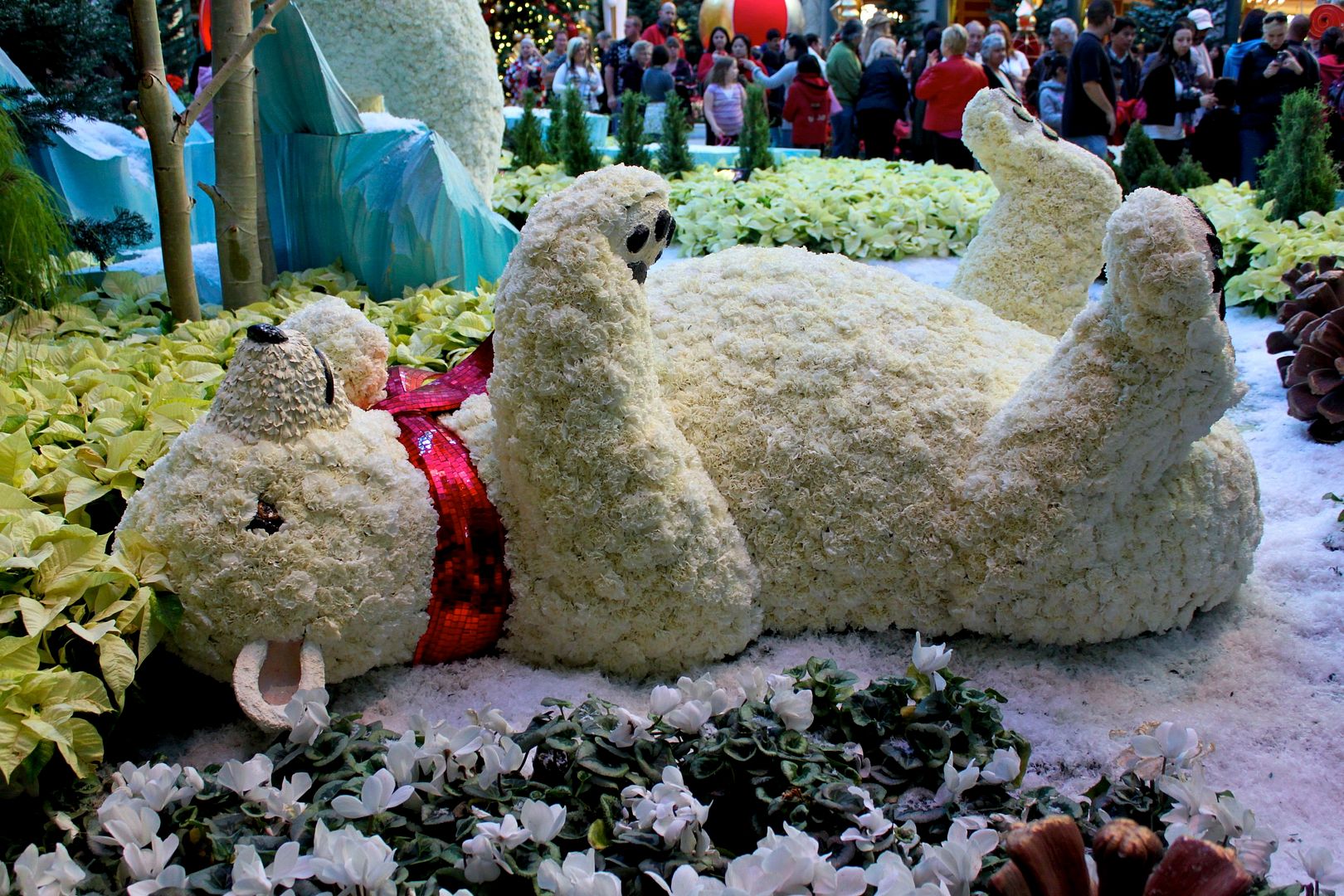 Yellowtail Sushi Lounge
Jean-Philippe Patisserie: World's largest chocolate fountain (27 feet tall)
Any chocolate lover's dream, chocolate raining down from the sky!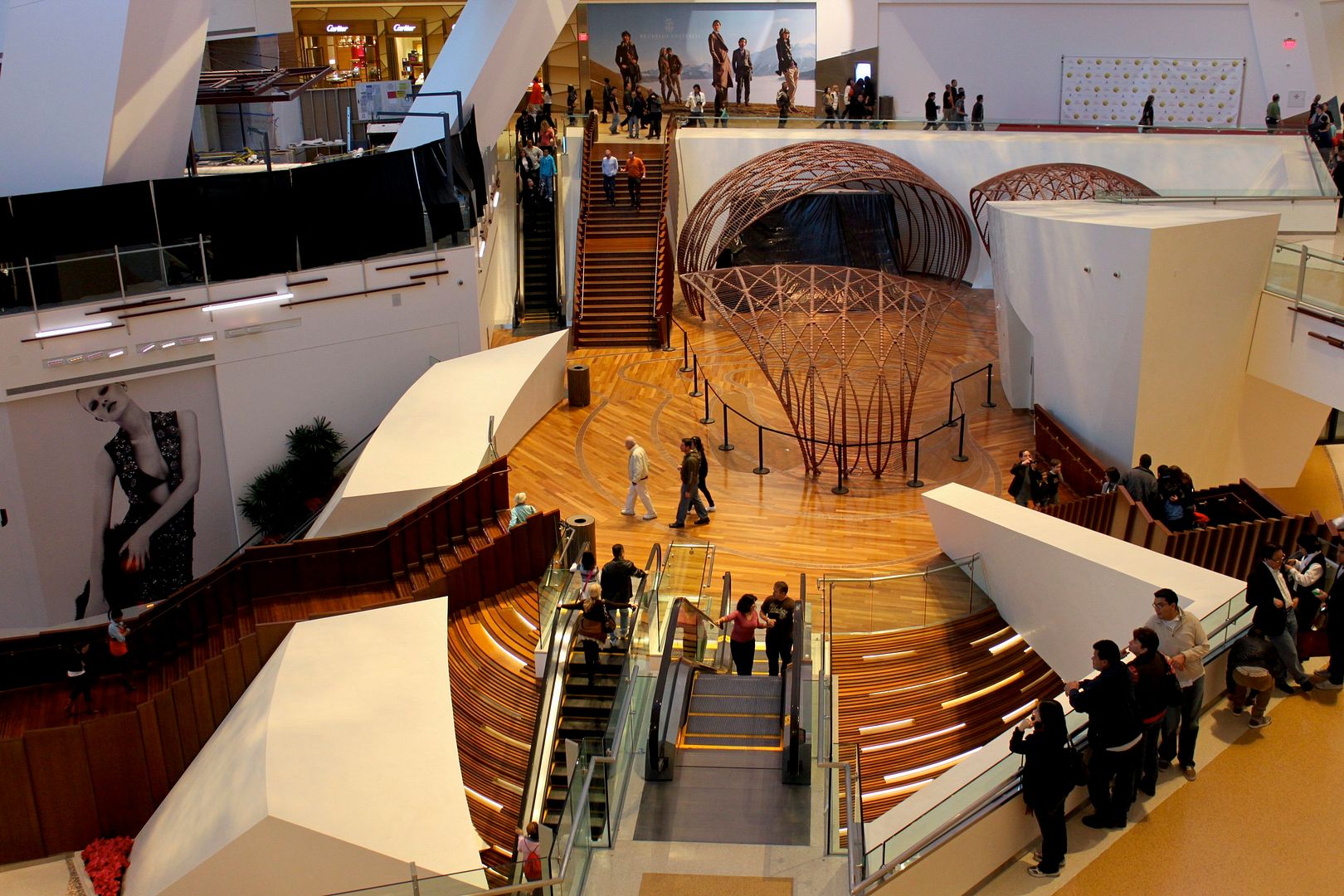 The newest kid on the Vegas Strip, CityCenter only opened up in December.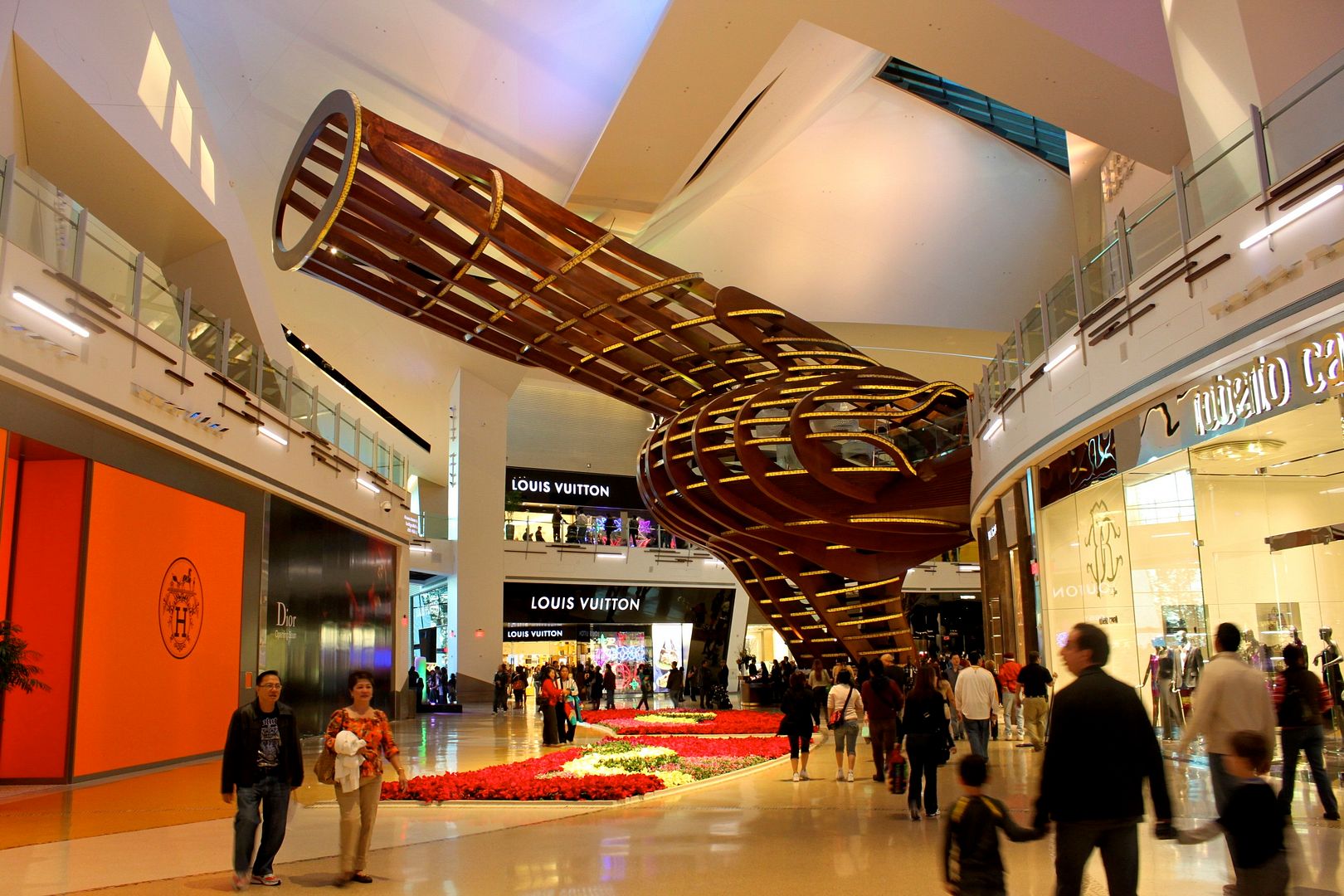 Lanvin is opening up a boutique here and their store post had this adorable sign up. Happy 2010 from Alber Elbaz and me! 2010 is going to bring lots of changes in my personal life but I'm hopeful that it's all for the better. I hope that everyone's year is off to a good start! ♡♡♡
Outfit details: Helmut Lang leather jacket, Theory silk tunic, Alexander McQueen scarf, Wolford tights, Chanel ankle boots, Chloé Paraty.