I wrote about Shutters in Santa Monica almost a year ago when I was in California in
March
, but I loved this place so much that I went back during my recent stay in LA to enjoy a full meal and to explore the hotel a bit further.
Although this hotel has so much going for it, it's insanely perfect location two skips away from the sandy beaches of Santa Monica and the amazing view of the pier has to be high up there in the ranks.
We had a very early breakfast at Coast, which is a small restaurant inside this hotel. If you eat here, definitely ask to be seated in the covered patio. You can see right out to the beach!
I never put honey in my tea but I love these little honey jars! I wanted to stash it in my bag and take it home with me just because they're so cute.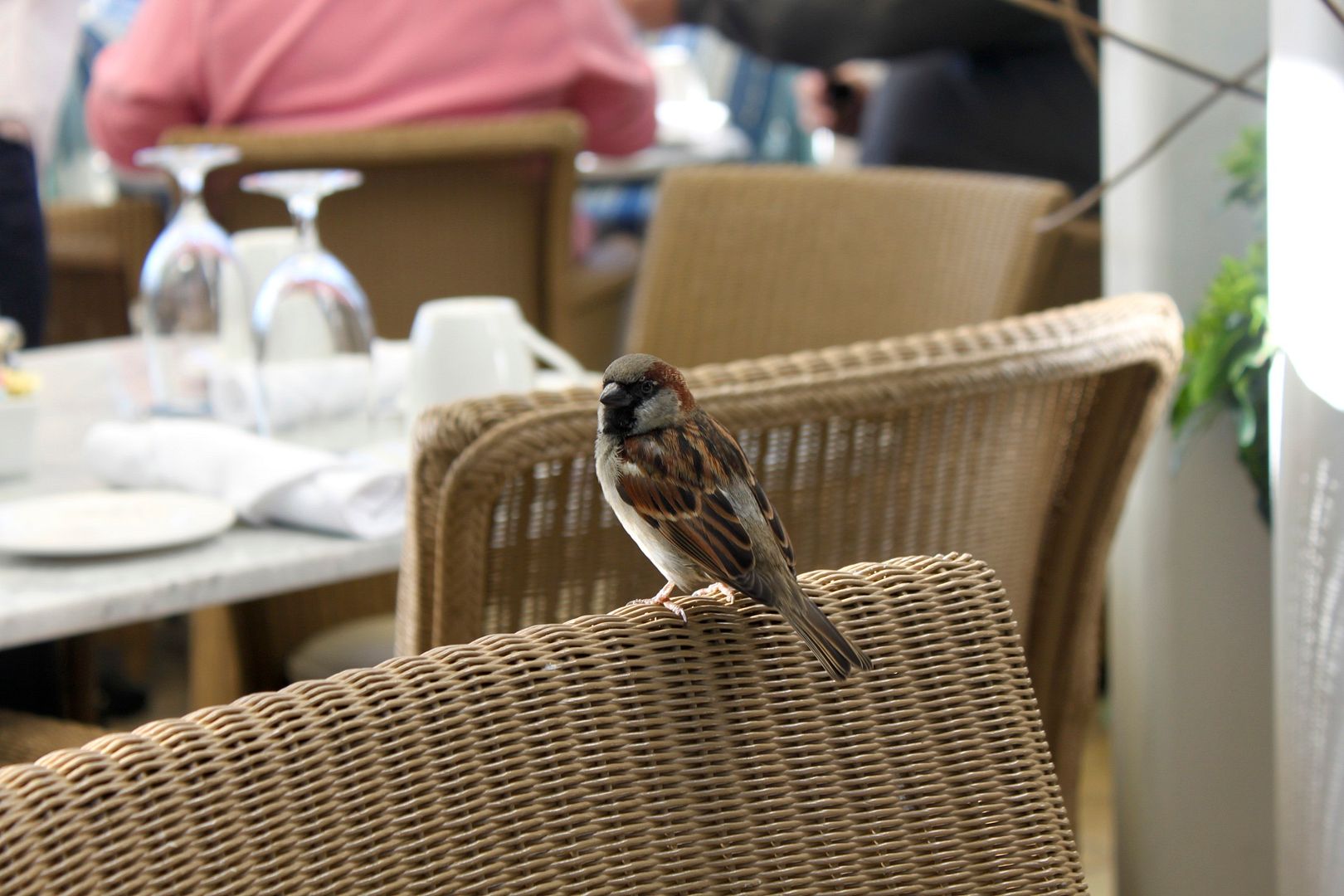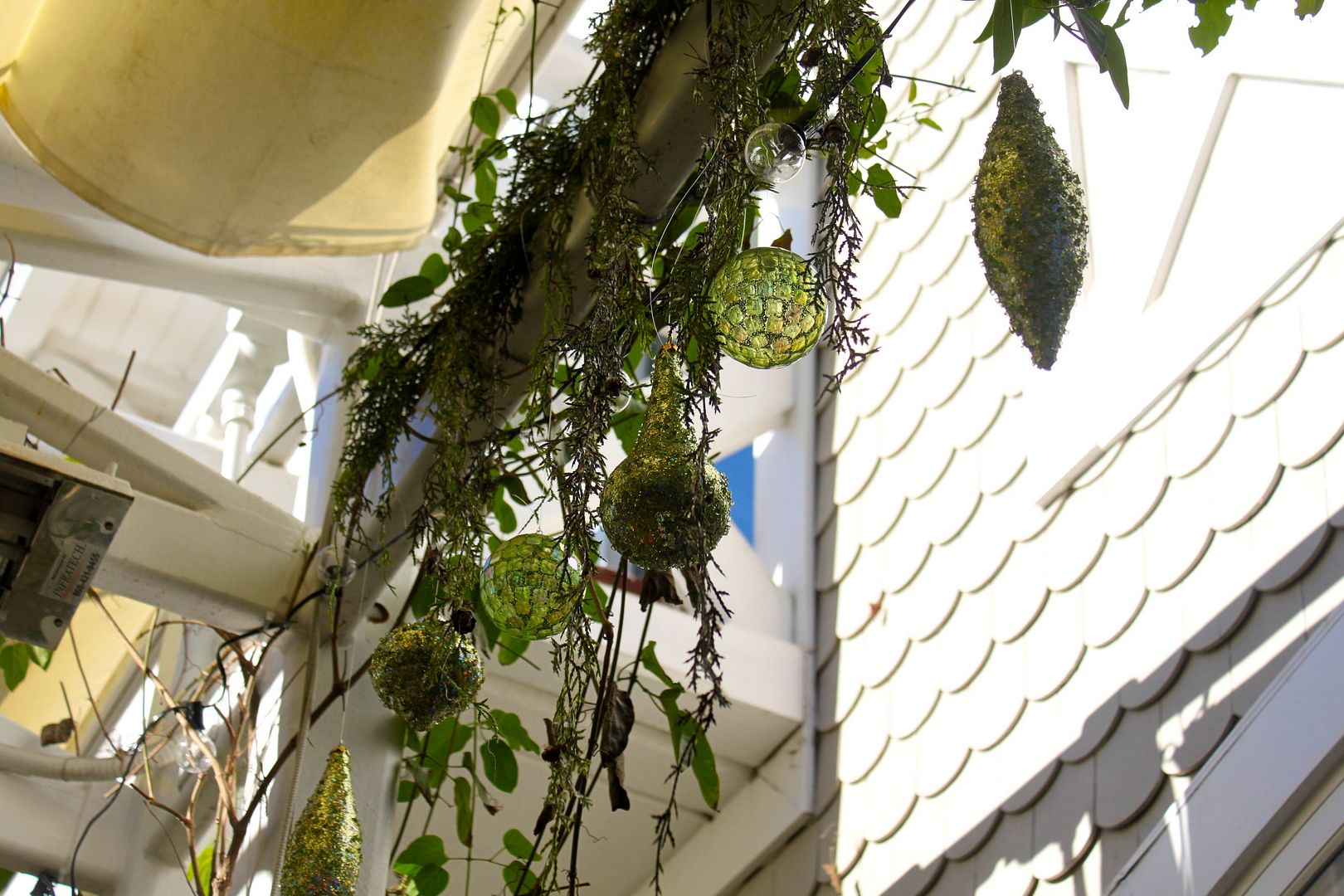 The boy's "breakfast of champions" as he likes to call it.
Delicious marbled rye
We rented bikes near Shutters and had a really great time riding along the path. You can really go on for hours enjoying the amazing view of all the gorgeous beaches! I would definitely recommend renting these bikes if you're ever visiting the area - such an affordable way to spend some leisure time in the sun.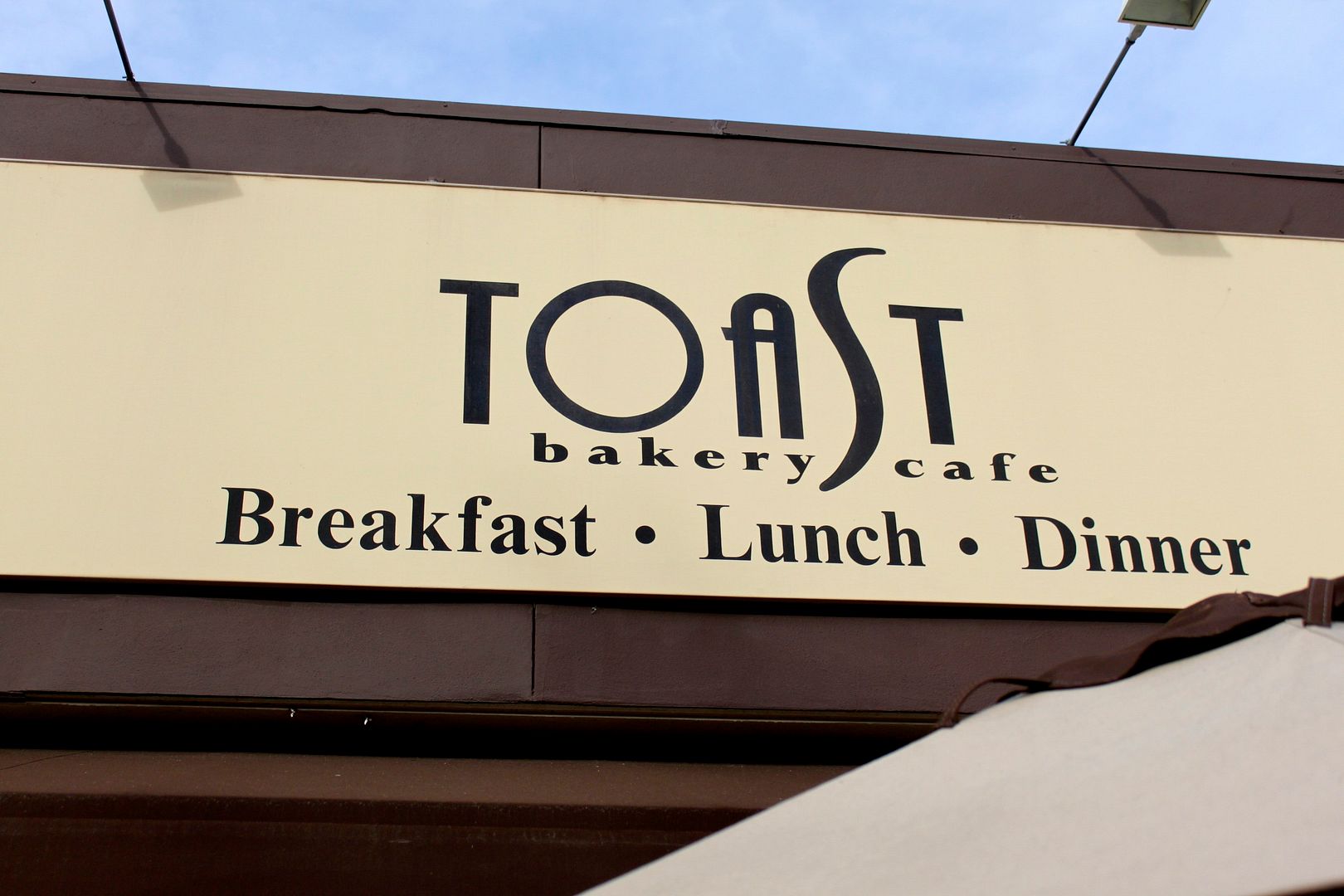 After working up quite an appetite after our bike ride + afternoon window shopping, we stopped by Toast on West 3rd to have a quick lunch. I love their outdoor seating area - perfect to relax and have some of their refreshing passion fruit iced tea. We were seated next to a table of two women + one pink poodle - who by the way, had scrambled eggs with cheddar cheese for lunch. When in LA...
Steak Sandwich: rib eye steak sliced with grilled onions, mushrooms, tomato and lettuce with mayo on a french baguette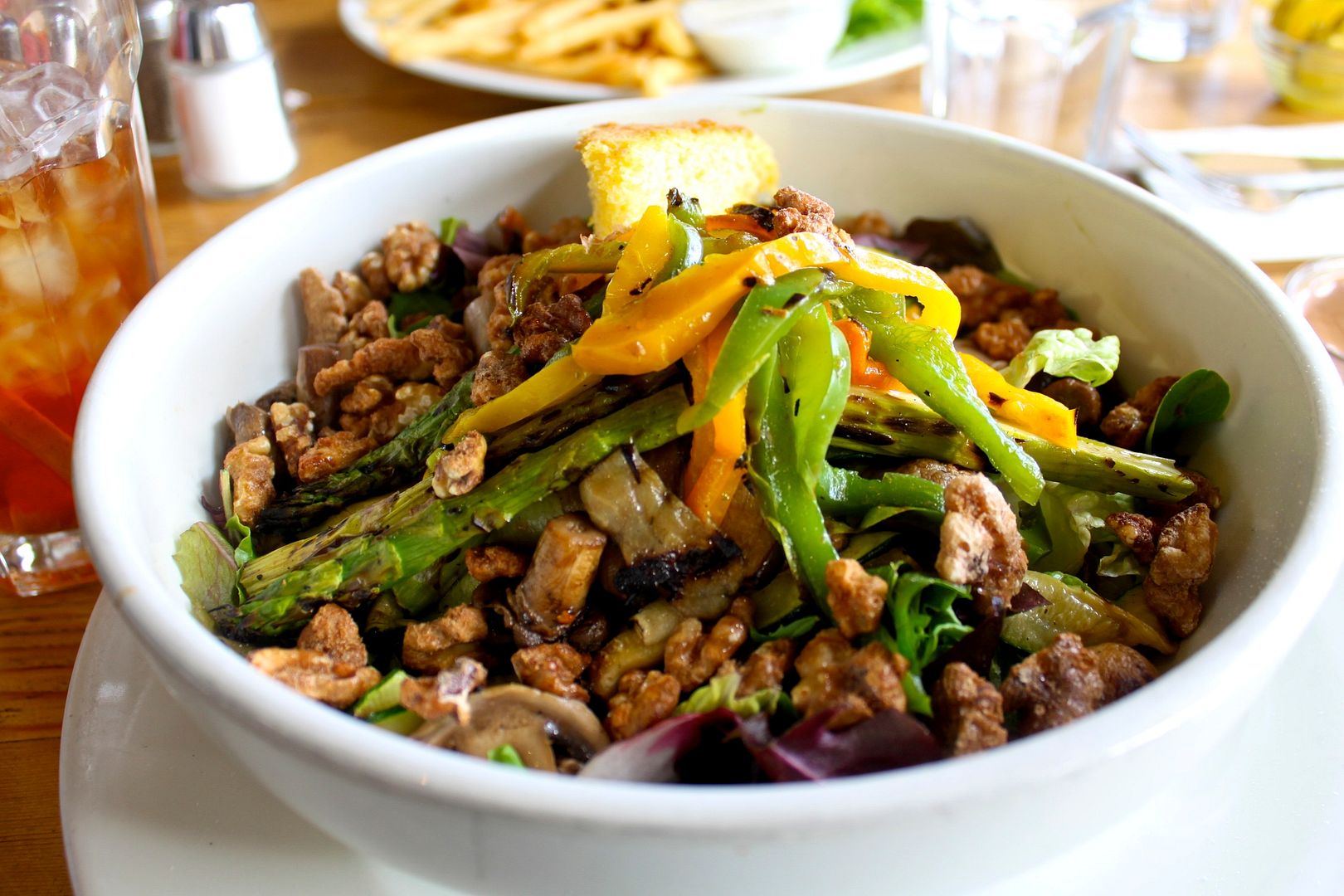 Grilled Vegetable Salad: grilled veggies, crusted goat cheese, and walnuts served with a vinaigrette
I hope everyone has a great weekend! NYC is currently experiencing weather in the high 30s so I plan on taking advantage and de-hibernating a bit... It's a heat wave!! ;)