Last week, I went out to dinner for an early pre-birthday celebration at
Stanton Social
in the Lower East Side. I've heard such great things about this place and finally took my birthday as a reason to go. Safe to say, it's such a great place to have dinner and drinks because their food mantra is all about sharing little dishes and it's always a lot more fun when you can order a whole bunch of stuff and try a variety of amazingly delicious dishes - maybe it's the Asian in me that will always love family-style everything.
My awesome little sister got me these shockingly comfortable Balenciaga cork sandals for my birthday. They feel pretty much exactly like a Birkenstock (comfort!!), but with a quirky French twist - fashion and comfort from the House of Balenciaga? Who knew?! haha. As soon as I got them, I knew I wanted to pair it with this seafoam green Chloé skirt that never gets that much love from me seeing as how it's a bit too big. Nothing that a trusty belt won't fix!
Outfit details: Zara blazer, H&M corset, Chloé skirt, Balenciaga sandals, Chloé paraty bag
Accessories: Bangle from Intermix, ring from Designer's market on Mulberry, vintage belt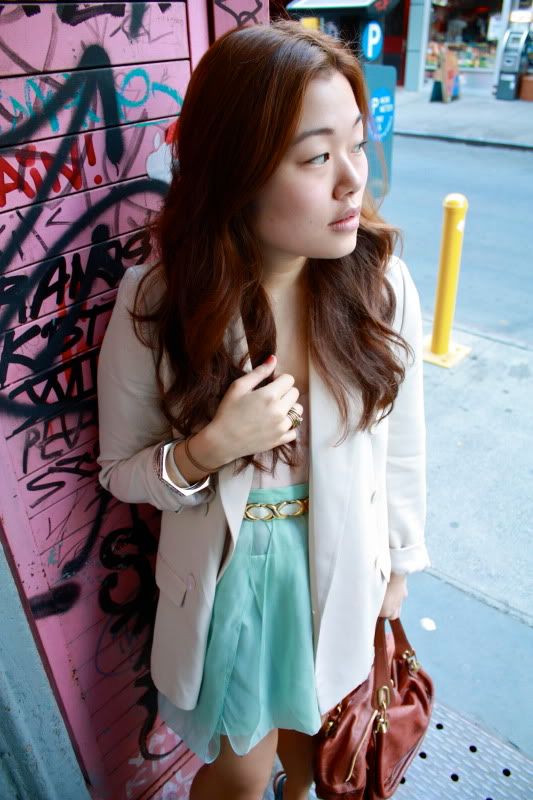 Standing in front of the much-loved Pixie market that's right across the street from Stanton Social
The Food
Caesar salad bites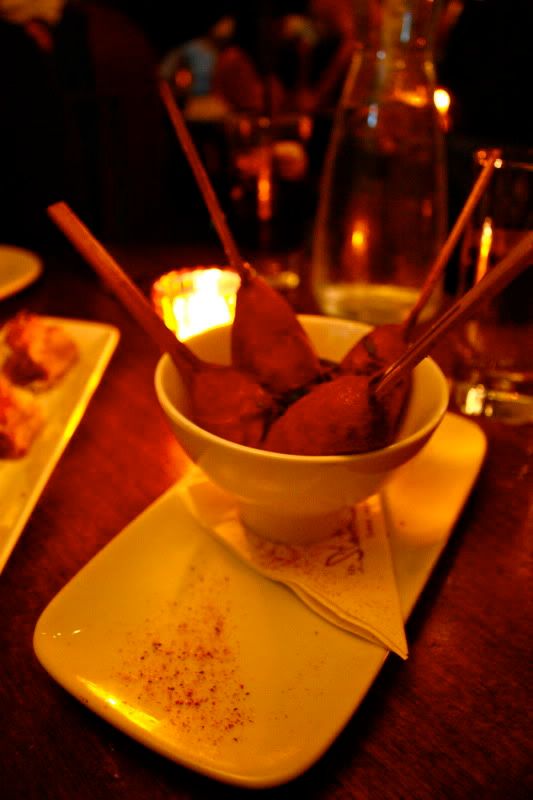 Stone-ground blue corn crabcake corn dogs. So GOOD.
Nori-spiced tuna tartare roll. Also REALLY good.
Red snapper tacos
French onion soup dumplings. This was heaven in a piping hot dish. This paired with a glass of ice cold Guinness extra stout - mmm - would be perfection.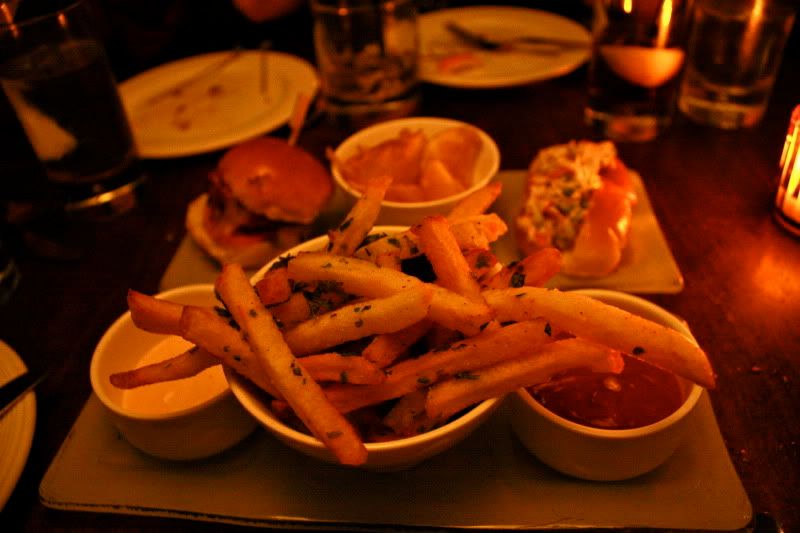 Herb dusted frites with red chili aioli. In the background, kobe beef slider and a mini lobster roll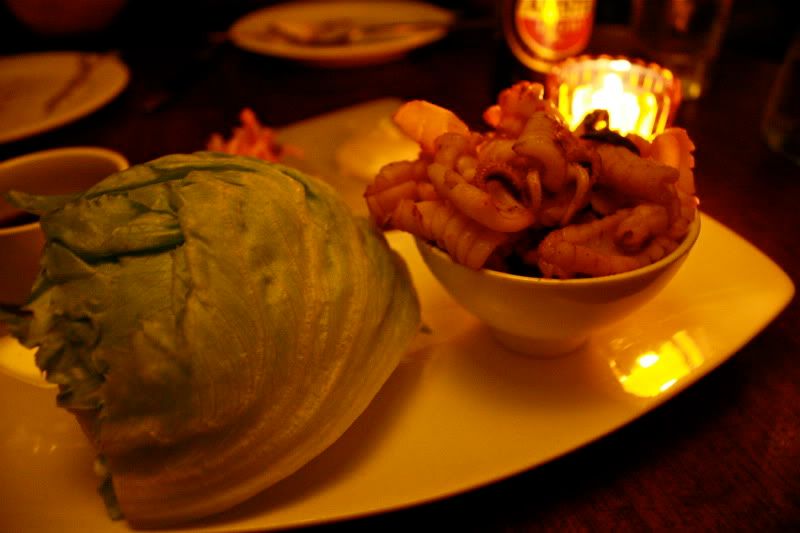 Charred squid lettuce wraps
Butter poached lobster pizzetta with caramelized shallots and truffled mascarpone. Delicious!!
Desserts
Strawberry shortcake sundae
Red velvet cake twinkie. Such a cute idea!!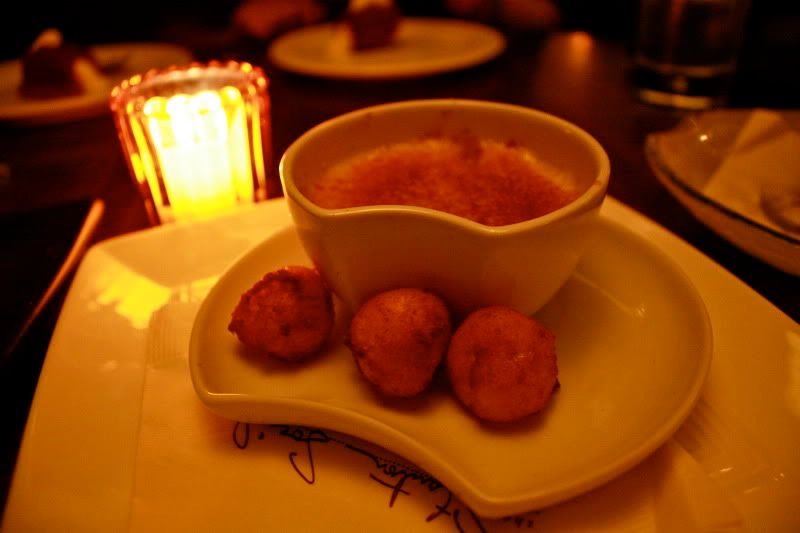 Coconut crème brûlée with pineapple fritters
I would say that the desserts were not as great as the savory food but it was still a great ending to a really satisfying meal.