Thanks everyone for the birthday wishes!! Last Friday was my actual birthday and while plans to visit the Bronx Zoo were thwarted by a weather report that predicted inclement weather (which never happened!! cursed weather.com), I spent it walking around the city, doing some window shopping, eating really good food, and drinking really good beer.
It's a tradition of mine to eat lunch at
Clinton street
for my birthday - I figured you guys already have seen plenty of food photos from there, but last week I noticed for the first time this crazy cool mural on the wall across the street from the restaurant.
I wore out this new Alexander Wang vest that I got as a gift from the boy. I especially love the pebbly texture of the leather! I've really been jonesin' for a black leather vest and this fulfills the gaping void that seemed to be in my wardrobe. haha. It's my new favorite thing to wear :)
Unexpected but subtle details like the texture of the leather and the zipper running up the back are what make Wang one of my favorite designers :)
Outfit details: Alexander Wang Leather Vest, Dolce Vita tie-dye romper, Chloé wool ankle boots and saskia bag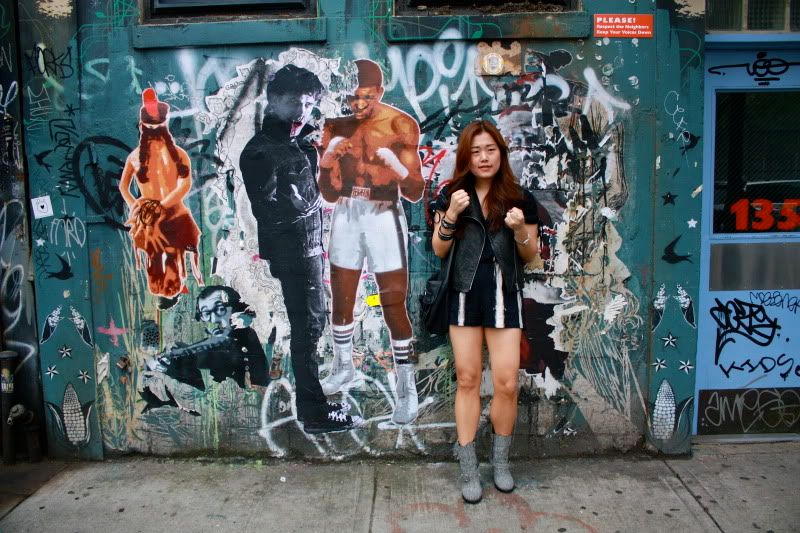 put yo' dukes up!!
lol this is for all of you who thought I didn't smile enough in my photos... SAY CHEESE!!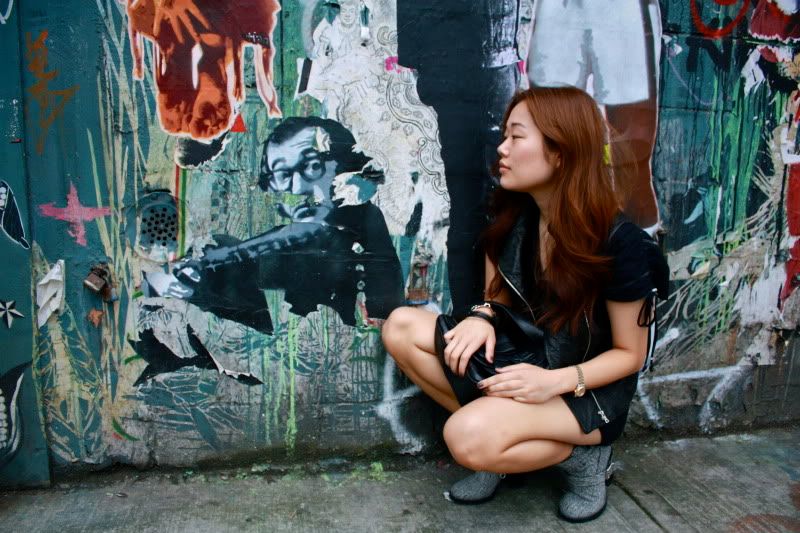 "hiya there woody!!"
just in case.... (this was an actual flier I saw in the LES!! what's scarier than the actual flier is that people actually took some of those tabs to check out the website)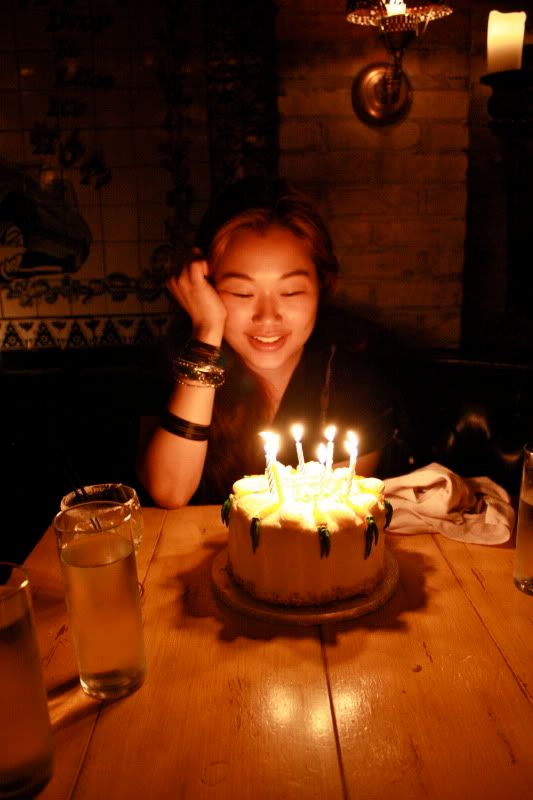 Dinner was at
La Esquina
, which is one of my favorite places to eat in the city. Unfortunately, the seating area downstairs is pitch BLACK so food photos are almost impossible. I promise to take better ones next time when I'm at the upstairs taquiera!! The birthday cake was from Two Little Red Hens bakery, which by the way, makes cream cheese frosting that is such heaven that you'd want to just swim in a big pool of it. yeaaaah.
This poster said "Rich girls will break your heart, poor girls will take your money." LOL.
Sweetiepie was one of the places we stopped off to have drinks after dinner. I wanted to show you guys this topsy turvy place! The inside is lined with mirrors everywhere so it's kind of a strangely eery experience eating there!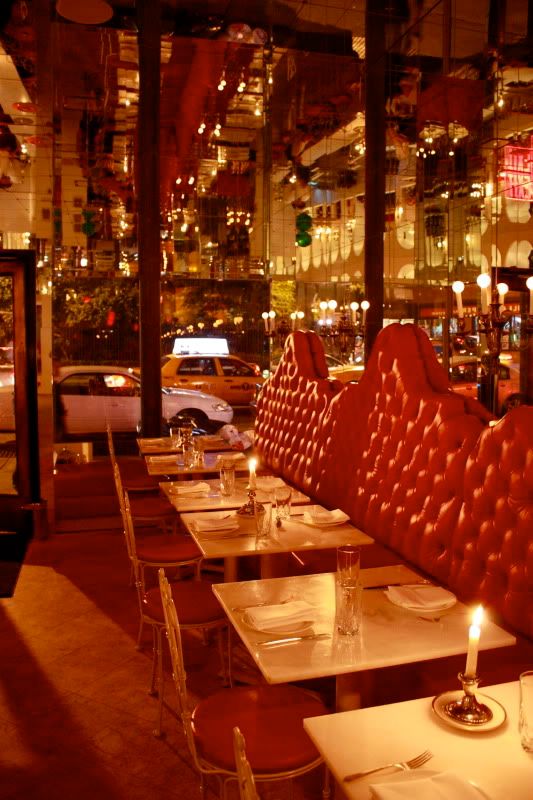 Oh and to top it all off, they have this huge bird cage that you can reserve to have dinner. Not really for the claustrophobes out there... and not really the idea night to eat chicken.
Absinthe cocktail. seriously strong stuff.
My wax art ♥ Hope everyone has a great weekend!!