This past Sunday, we drove to LA to have brunch at The Ivy and do some shopping around the area. I went to The Ivy for the first time two years ago, really out of curiosity more than anything else. I just really needed to see what the hype was all about. I was pleasantly surprised to find that the service was not pretentious at all -- everyone was friendly, the food was simple but great, the decor was cute, overall a good place. The only downside is the price. Don't go if your wallet is feeling a bit... light if you know what I mean. Ha. You are DEFINITELY paying for the Robertson Blvd rent. No Joke.
On Sunday we got seated by this really cute tree in the corner, which I liked because it seemed like our own private alcove.
Yummy scones
Fish and chips + scallops + shrimps
Grilled vegetable salad with added shrimp
Later we drove to Rodeo Drive and shopped around admiring all the beautiful stores + bits and baubles. This area is like Madison Avenue on steroids!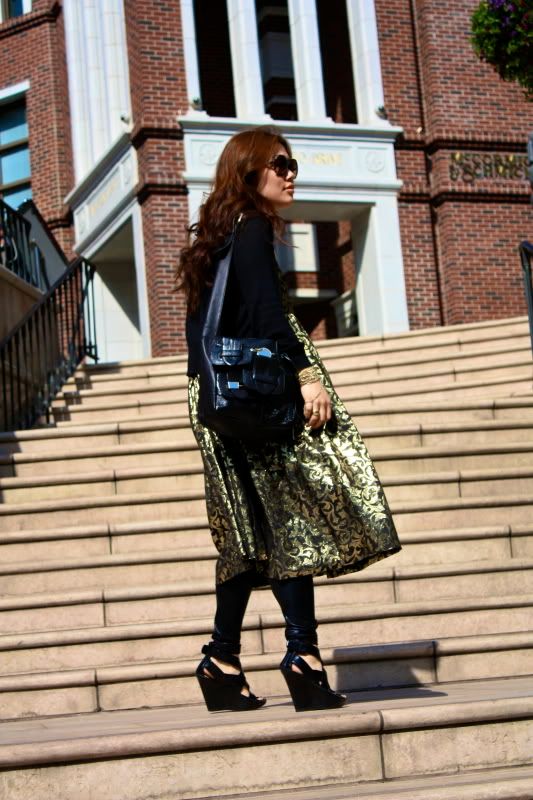 This silk dress is one of my favorite vintage pieces that I own. It's actually a skirt that I wear as a dress -- that's what I love about vintage clothing, it can be reincarnated into something completely fresh and new and be loved again in a new time period.
This whole area reminded me of a mini Piazza di Spagna in Rome, I'm sure that was intentional!
Faux Via Condotti? Hehe. Mmmmm I miss Italy.
Afterwards, we went to this amazing hotel called
The Huntley
, that houses a Penthouse bar with a stunning view of Santa Monica.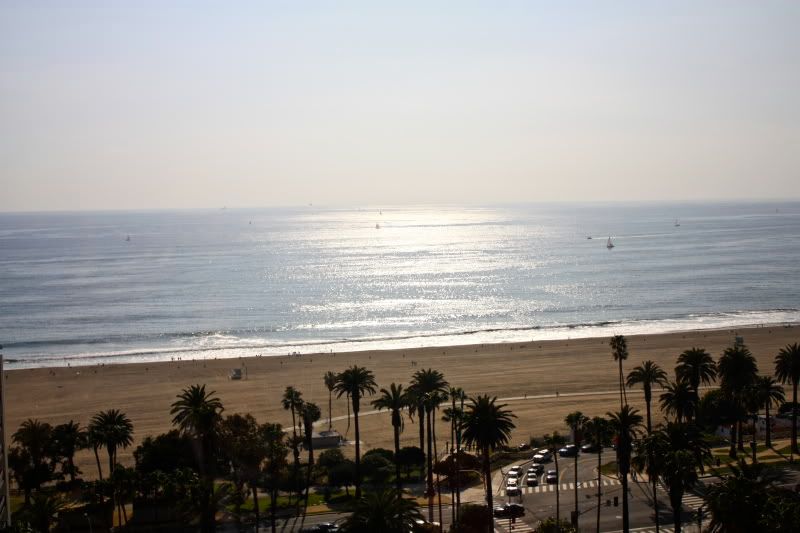 Awesome chair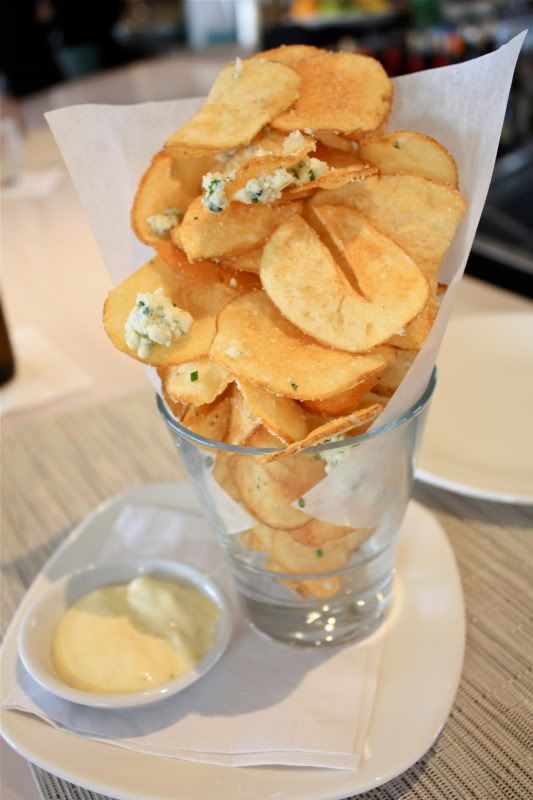 Homemade parmesan potato chips with bleu cheese crumble
Piranas in the lobby. Rawr!!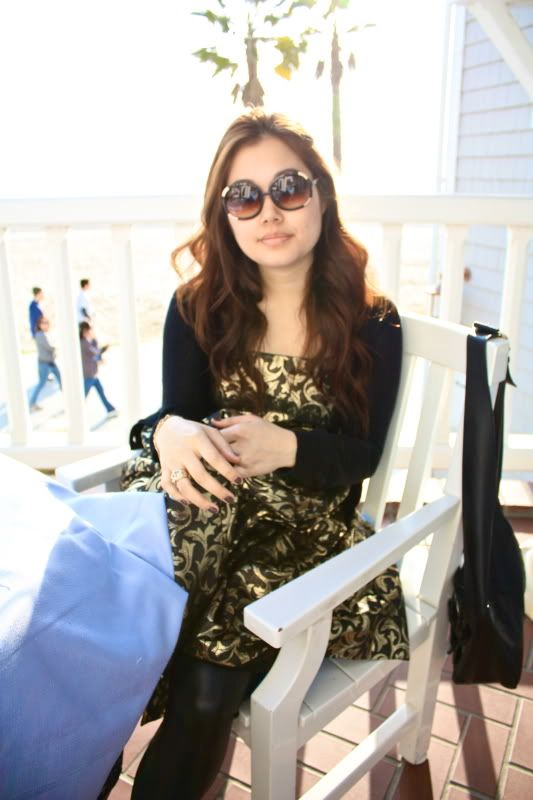 Later we went for round two at another hotel that sits right on the beach called
Shutters
. It has a really cute vibe like a bed & breakfast. Also an amazing view! Ahhh Californians are so lucky!!