This weekend, I took my family to
Spice Market
, an amazing Jean-Georges restaurant in the Meatpacking District. It's one of the coolest restaurants I have ever been to in terms of the decor - when you're eating there, you feel like you're no longer in the city but rather at an exotic destination like a tropical South East Asian island. It's the perfect place to go in the summer time because even if you don't get a table outside, the entire restaurant 360° has open windows and when the weather is nice, they open up all of the windows and the summer breeze just floods the entire place. The food is also incredibly flavorful and spicy, the menu a blend of different types of Asian cuisine.
There are a lot of "trendy" restaurants that are popular in the city where the menu + execution don't necessarily warrant the hype, but Spice Market is a great exception. I would recommend this place to pretty much anyone, or any of
Jean Georges
' places for that matter - Perry Street, Mercer Kitchen, Nougatine, Jean Georges, Matsugen. He's just an amazing chef + restaurateur.
This restaurant is really really spacious. We were seated downstairs next to the little party rooms.
Appetizers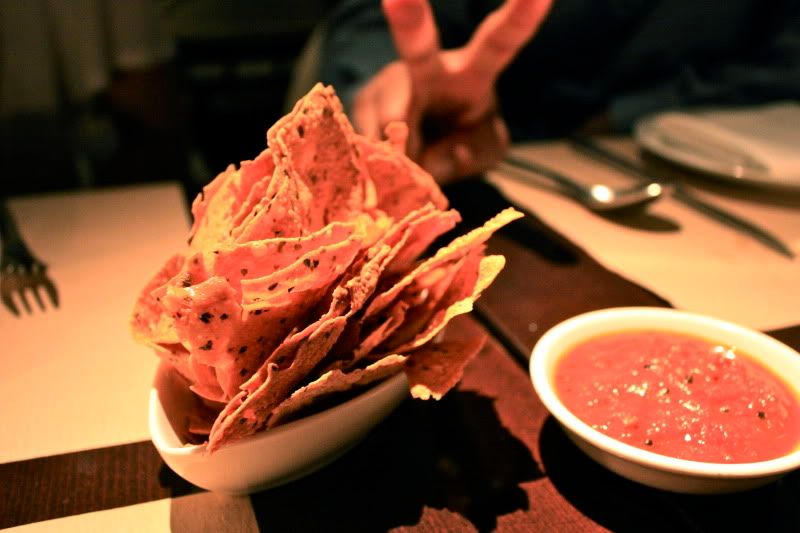 Amazing crispy rice chips with a spicy dipping sauce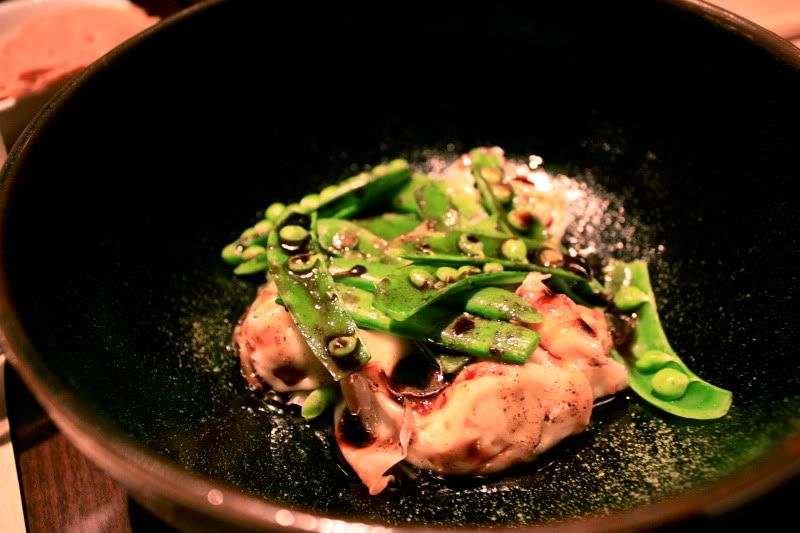 Peeky toe crab dumplings, sugar snap peas and spices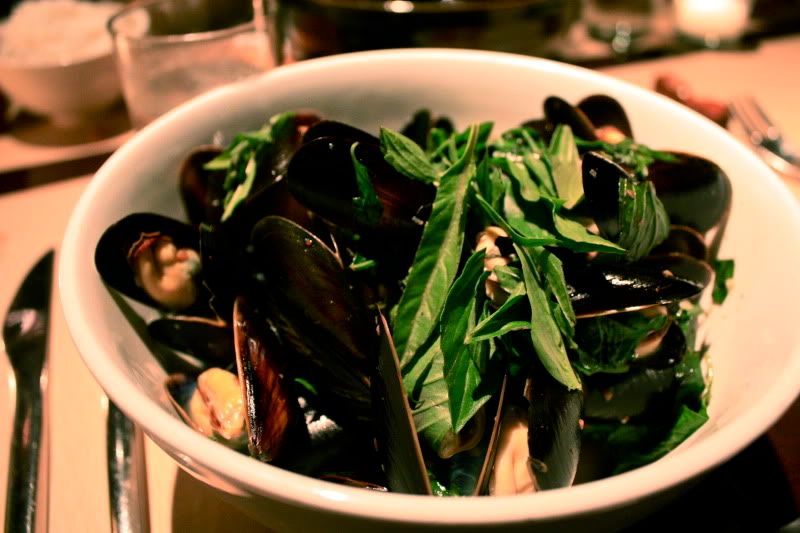 Mussels steamed with Lemongrass, thai basil, dried chili, coconut juice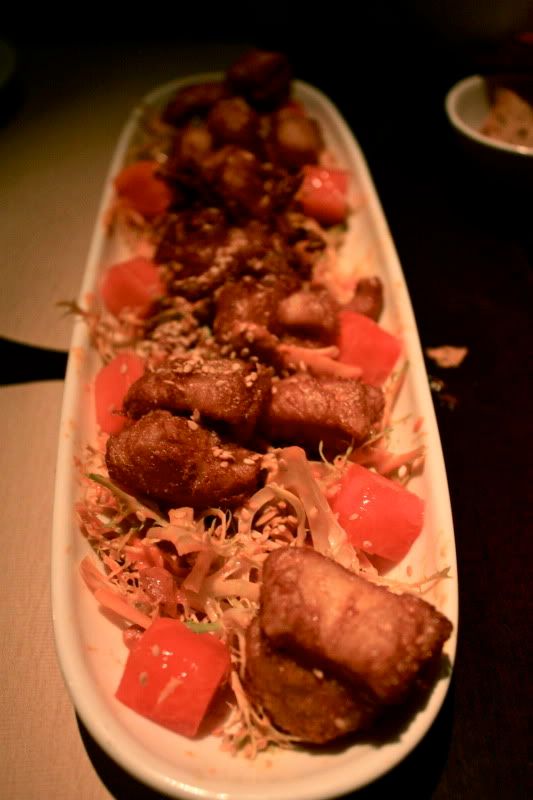 Crunchy squid salad with ginger, papaya, and cashews. This was absolutely incredible. It's spicy so be wary if you don't like food with some heat, but the squid was cooked so well. I would also recommend the Shaved Tuna appetizer with chili tapioca and asian pear. It's a great refreshing, light appetizer to eat during the summer time.
Tentacles!!!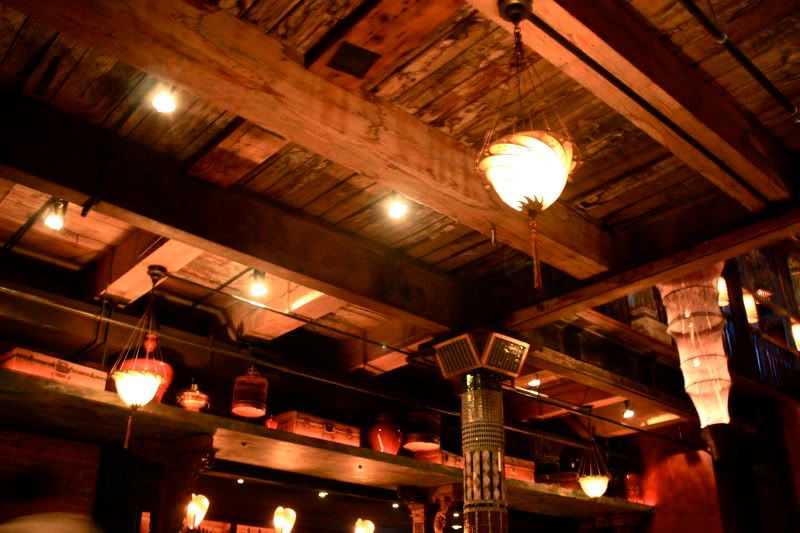 Main courses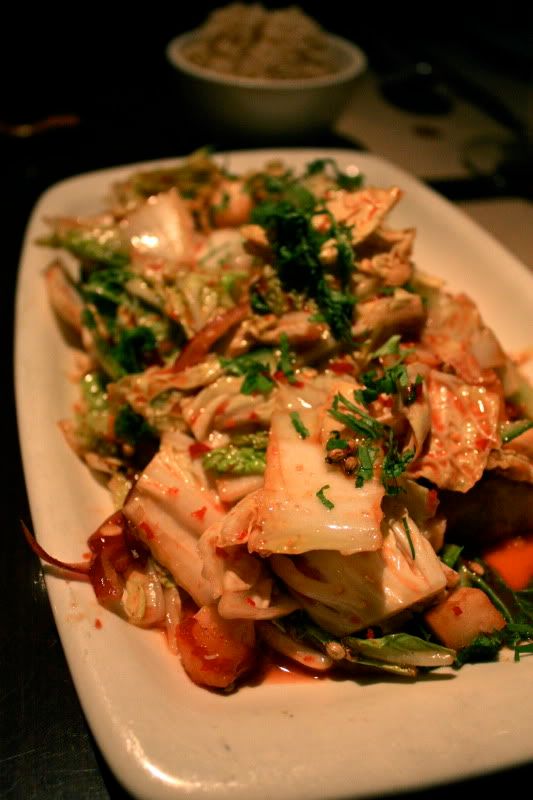 Striped bass with wok fried napa cabbage, water chestnut, and cucumber. I would also recommend this for people who like spicy food. The wok fried napa cabbage tasted a lot like Korean kimchi.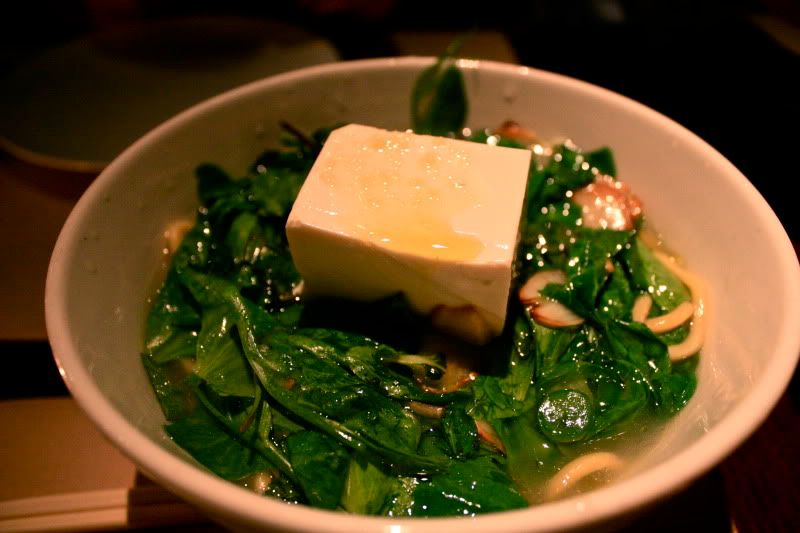 Spicy Shanghai Noodles with chilled silken tofu, garlic and herbs. If you're looking for a rice dish, I would recommend the Ginger fried rice which is beautifully served with a cute little fried egg on top.
Cod with Malaysian chili sauce and thai basil
Nonya seafood laksa with Gulf Shrimp and scallop. I wasn't too thrilled by this dish... the first time we ordered it and we barely touched it. It is pretty to look at though!
Desserts
Green Tea Cake with Passion fruit ice cream
Vietnamese Coffee and Chocolate Tart with Condensed milk ice cream. This is so good. Perfect for all you coffee lovers out there.
How adorable are these stools? What I love about this restaurant is that all the tables are a little different from one another - adds to the eclecticism of both the menu + decor.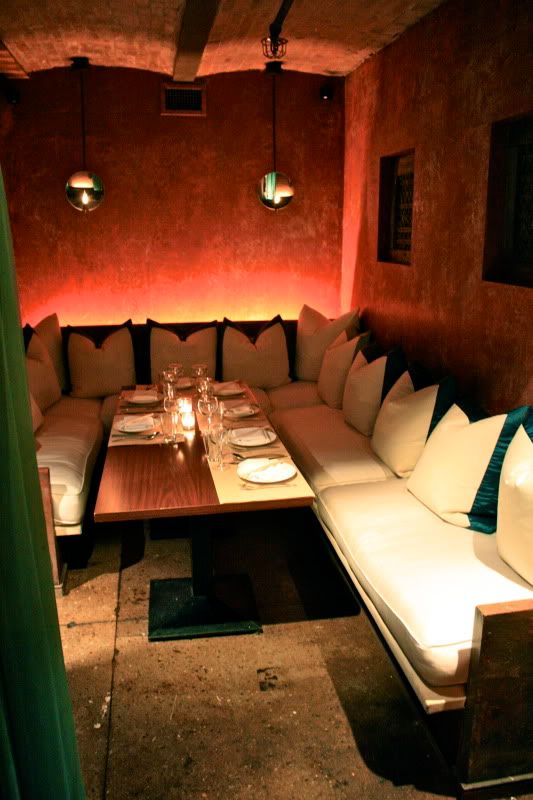 p.s. some of you have expressed interest in me compiling a list of the restaurants that I write about - I will definitely try to do that but in the mean time, I just wanted to let you guys know that I do try to label the posts where I talk about food places I love as a "restaurant recommendation." You can find the label on the left side of the sidebar on the webpage
☺