This past Saturday was really beautiful, and I spent it wandering around the city with my two visiting sisters, eating really great food and doing some fun shopping. Sisters are always good shopping companions because they'll be dead honest with you and they're looking out for stuff you might like. Sometimes girls aren't always as honest or nice - there's a reason why "frenemy" is only a word in the female english language if you catch my drift ;)
I had to take my vegetarian sister to
TeaNY
, which I've written about before but like I said, I go there a lot!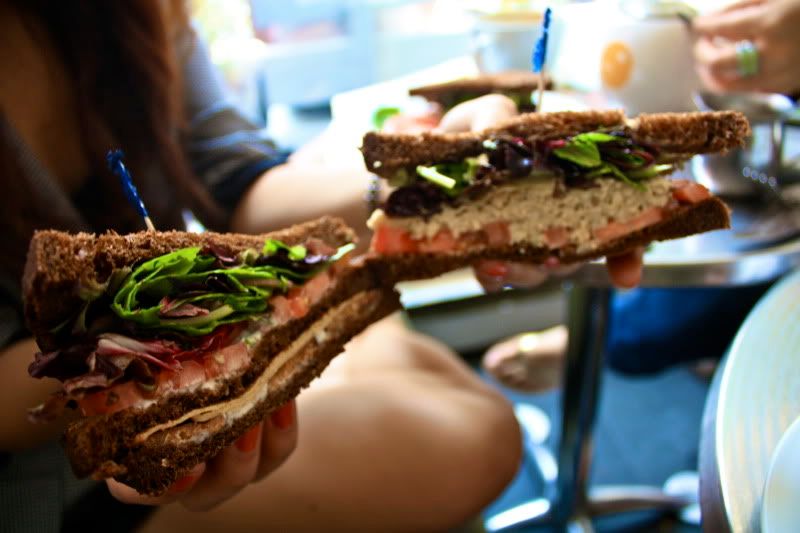 "BLT" sandwich on the left, "Chicken salad" sandwich on the right. If you get sandwiches here, order it on pumpernickel toast, the bread is so good!!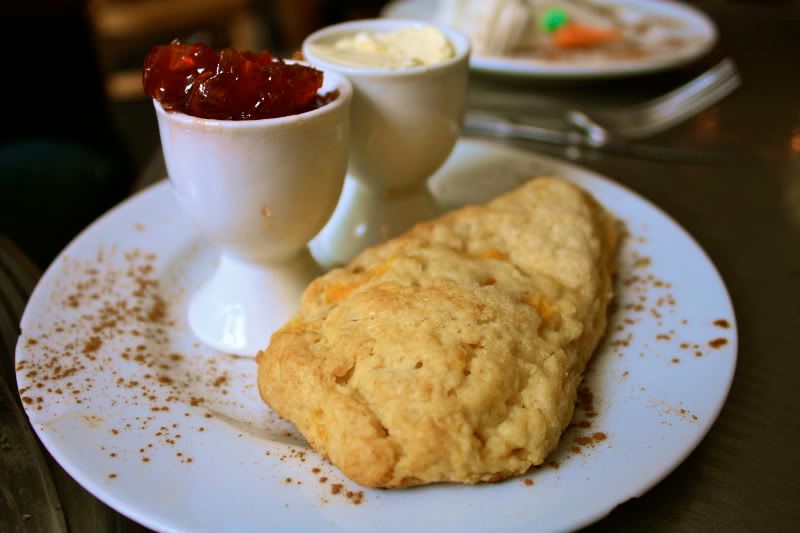 Mango scone with clotted cream and jam
The carrot off of the carrot cake
After doing some shopping in the Lower East Side, we walked up to Soho and went to the
Designer's Market
on Mulberry Street where both my sisters found some great handmade jewelry.
Outfit details: See by Chloé blazer, Urban Outfitters romper, Chloé Cyndi patent tote, Chanel denim flats
Working up an appetite by shopping is kind of the best way to go about it, so by late afternoon, we stopped by the
Baked by Melissa
cupcake stand on Spring and bought a few to share. They are literally bite size so it's perfect for people like me who like to have a lot of variety when I eat!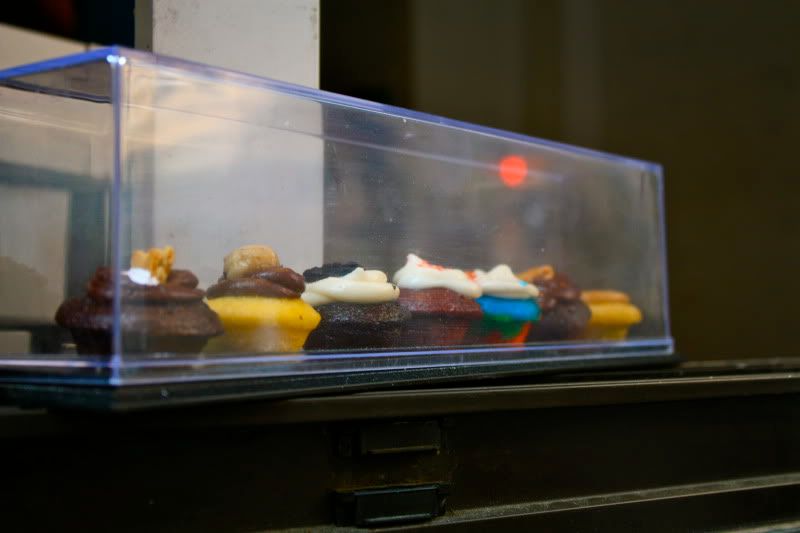 The flavors from left to right: smores, cookie dough, oreo, red velvet, tie dye, peanut butter cup, peanut butter and jelly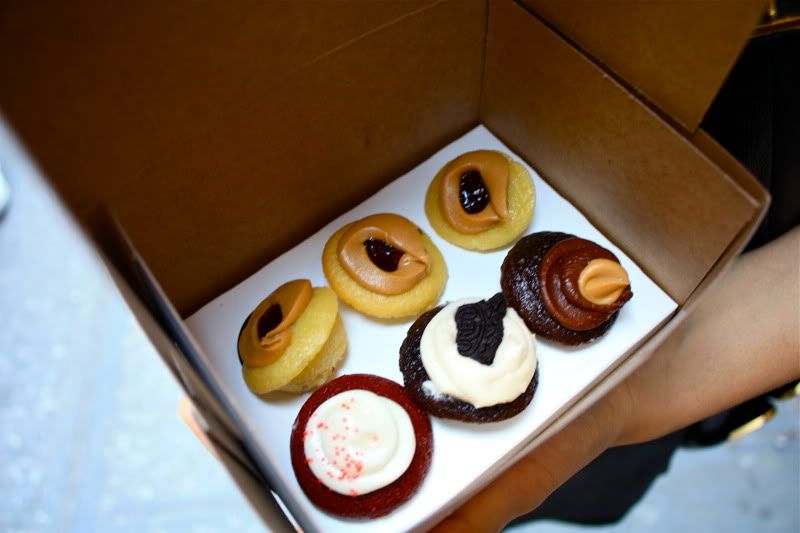 The ones we got: peanut butter and jelly, red velvet, oreo, peanut butter cup
Oreo is seriously good! My favorite.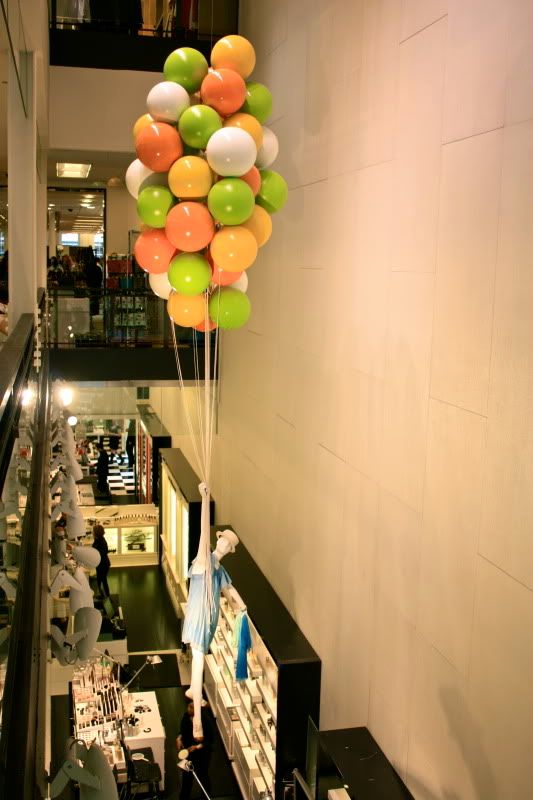 This mannequin display at Bloomingdale's in Soho reminded me of the new animated Pixar movie that's coming out tomorrow, UP, which I can't wait to see! I love me some pixar!! walleeeeee :)
Dinner was a quick pizza bite at Artichoke where we split three slices: artichoke, crab, and margherita. P.S. to all of you who asked about the crab pizza, it's heaven!!!
After dinner dessert was at Stand, a really cute hamburger place near Union Square, where we ordered the Toasted Marshmallow shake (left) and a coke float with vanilla gelato (right)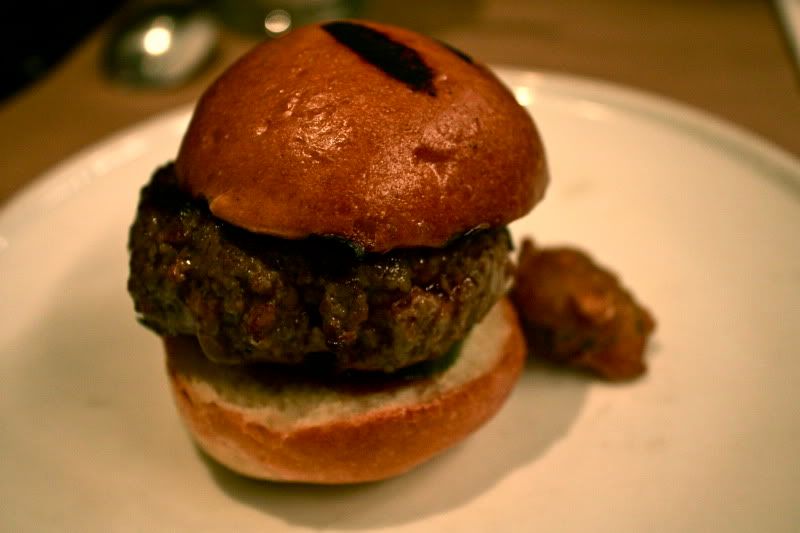 The boy got a mini burger at Stand in addition to our shakes because he was still hungry. lol. I eat a lot too but sometimes the boy eats two dinners. boys ;)