Boy by Band of Outsiders had such a unique presentation - everything was staged like we were at the beach, including sand mounds, toy boats, sunglasses, bright lights, and good looking tanned boys + girls. If we New Yorkers can't have sunny beach weather on a Saturday afternoon, I guess band of outsiders is willing to bring the beach indoors to brighten up our cloudy rainy afternoon! The highlight of attending this presentation though was standing outside the studios waiting to go in, and witnessing Carine Roitfeld drive up in a car, exit, move swiftly through the crowd, and enter the building like a true fashion world VIP. She was so close, she almost brushed my shoulder - my sister and I just died at that moment and went to fashion heaven.
There were plenty of cool pieces in this collection although I have to admit that I prefer the mens collection to the womens in this line. I saw this collection in the News showroom today and it's even better in person. From the looks of the things I've seen so far, prep is making a huge comeback. Perhaps the new rebellion against the rebel rebellion look is pro-establishment?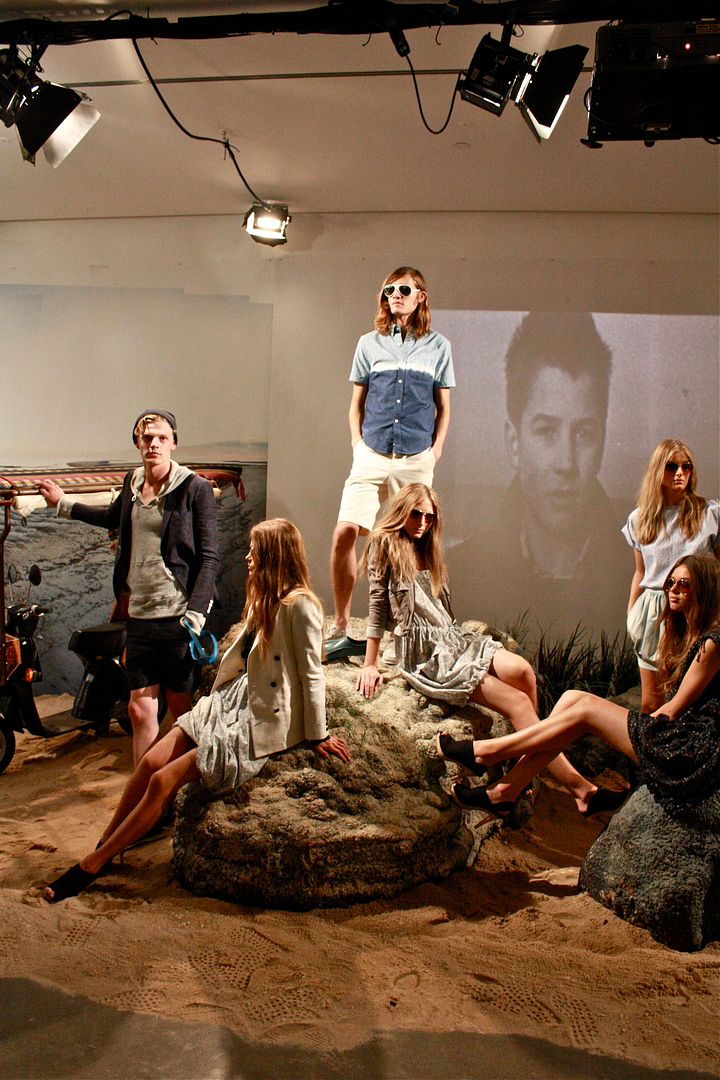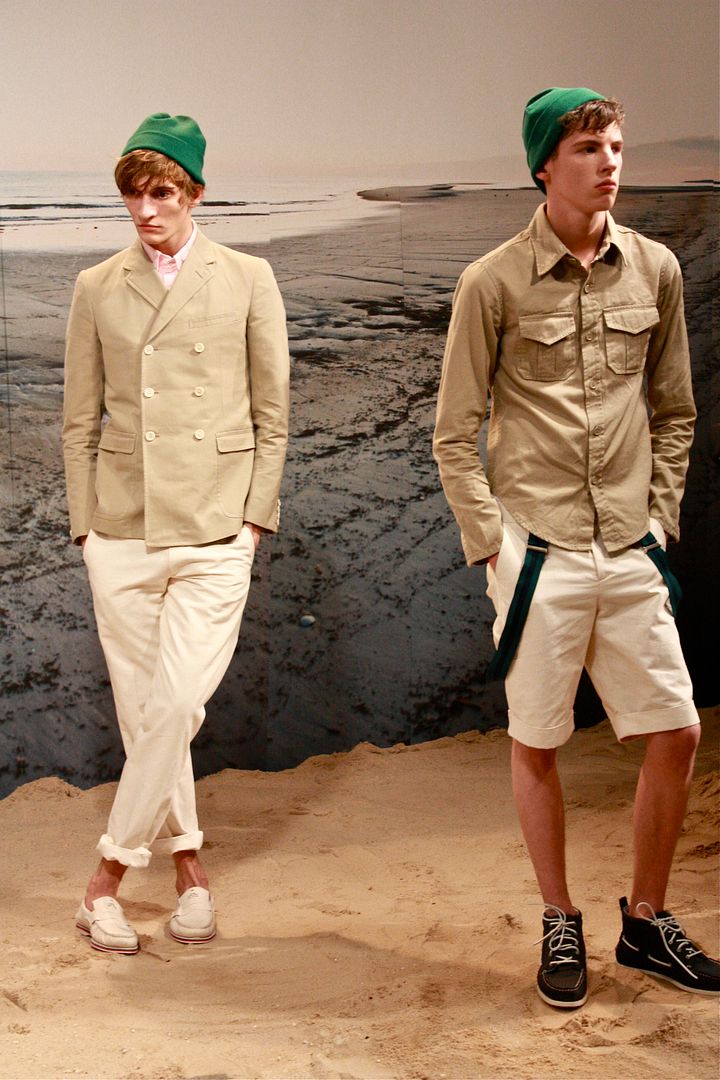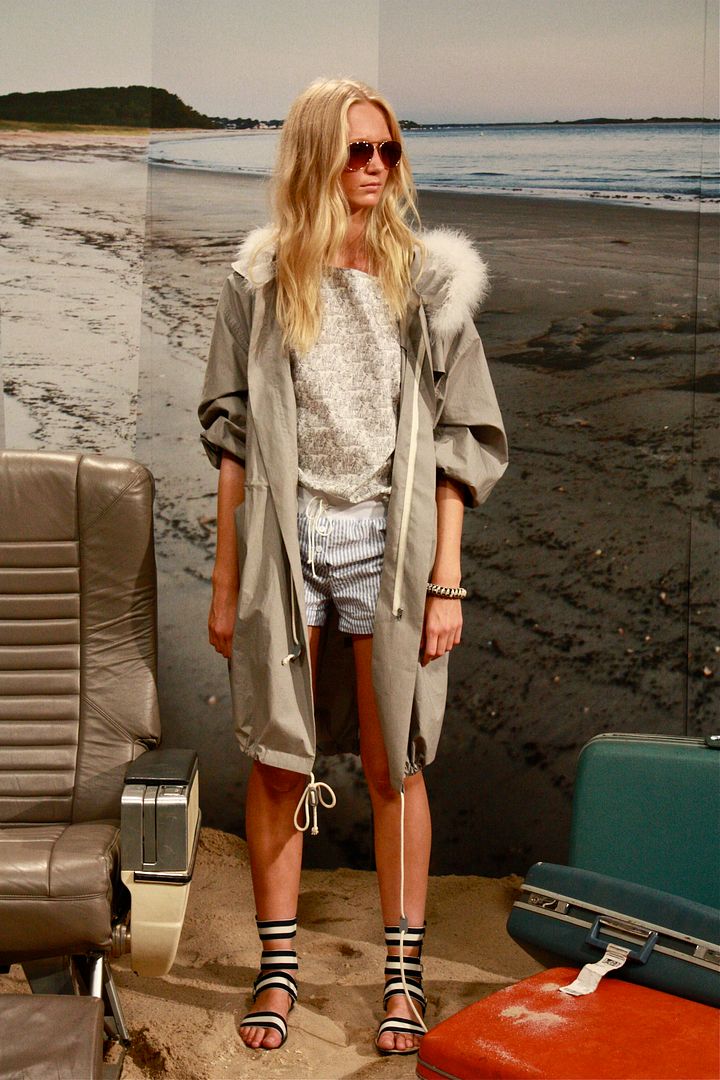 This parka was one of my favorite pieces in the collection - such an easy chic piece.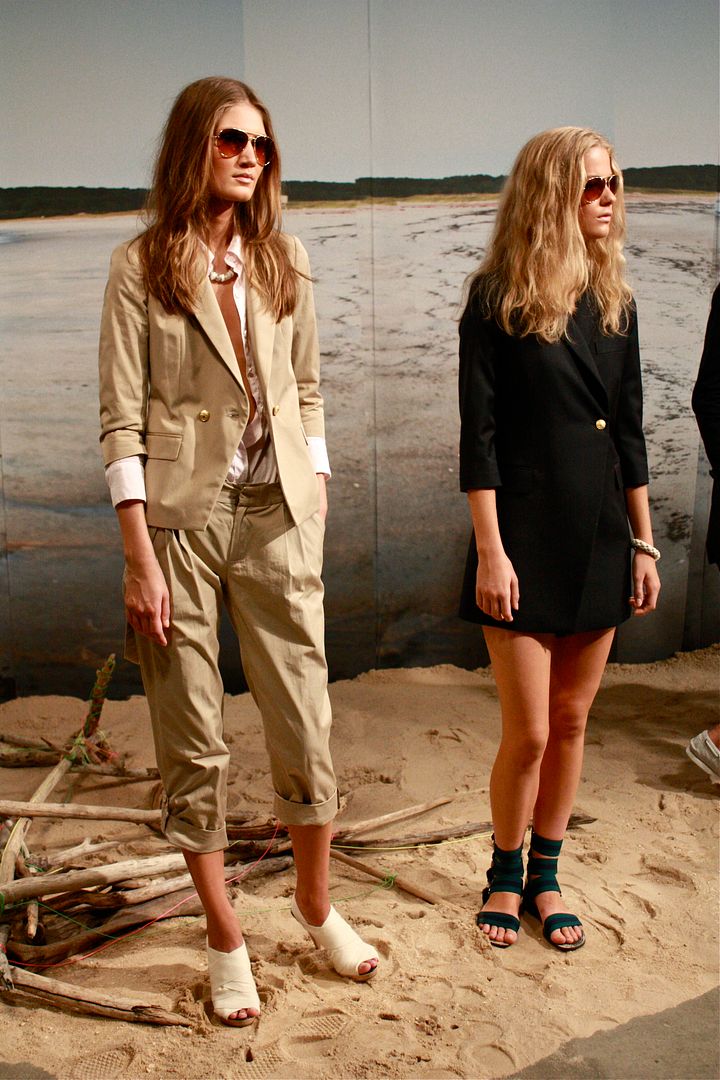 One of my other favorite picks - perfect grey slouchy knit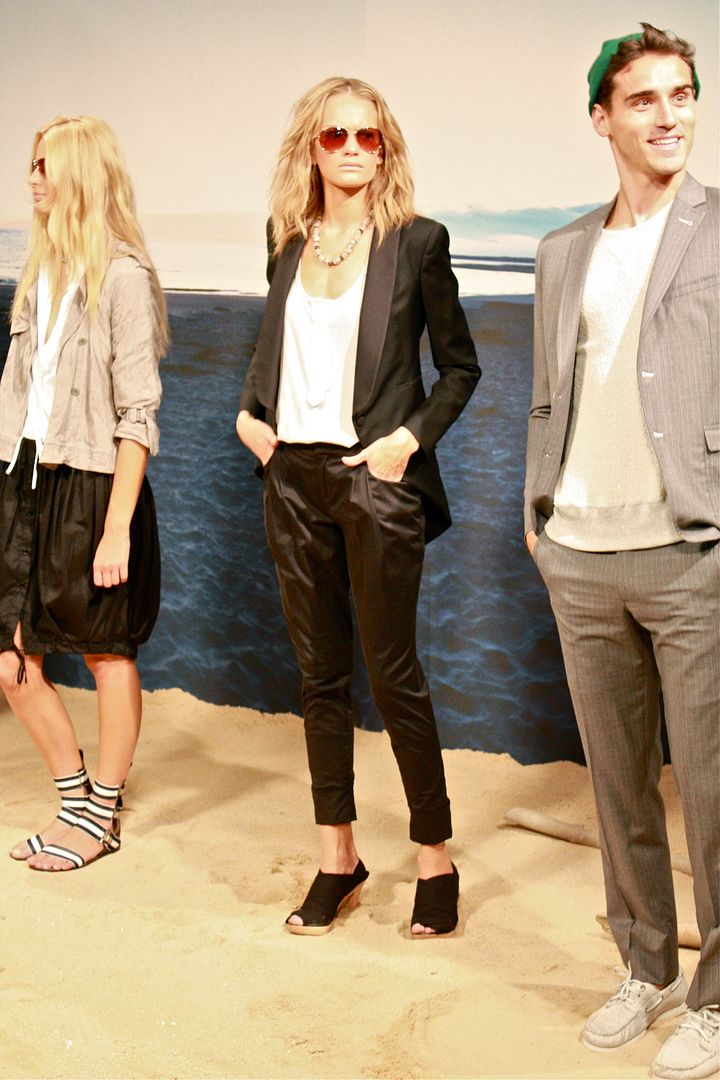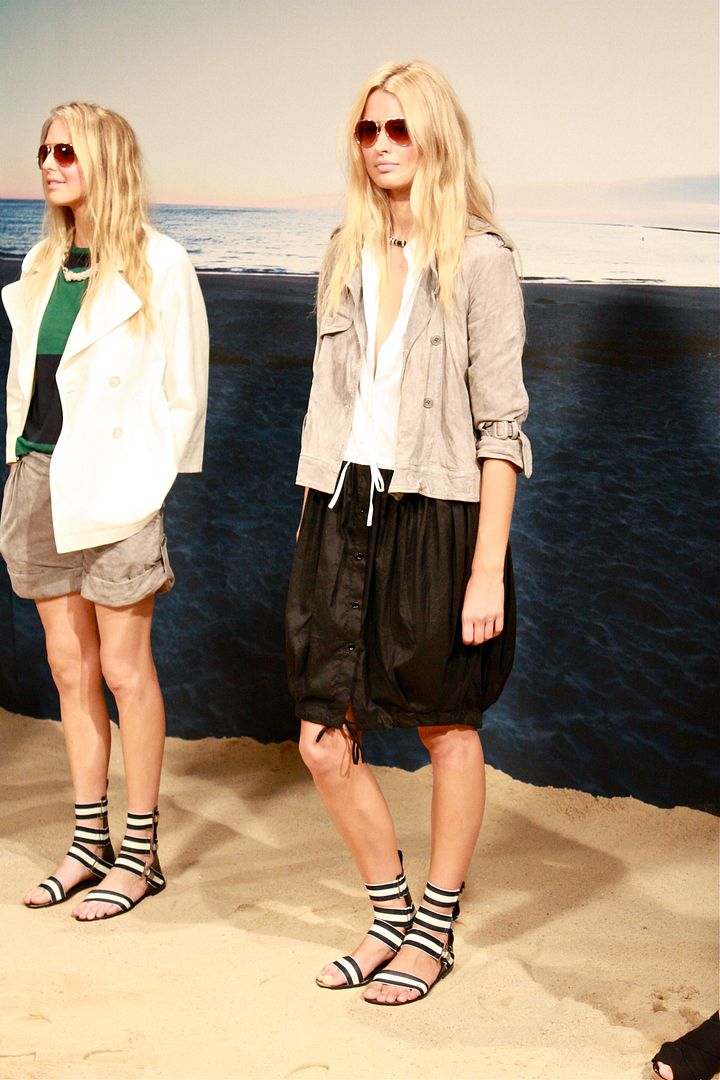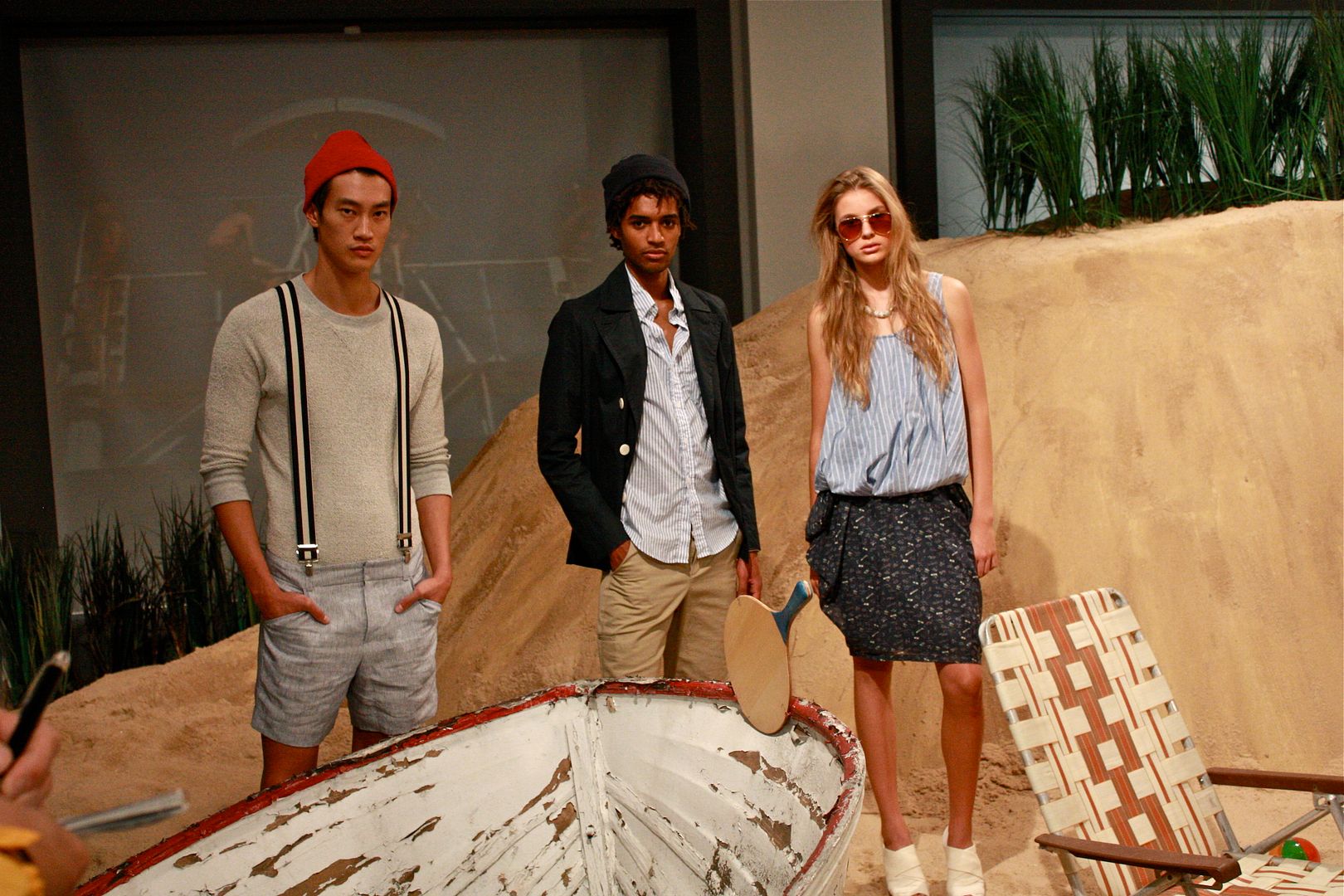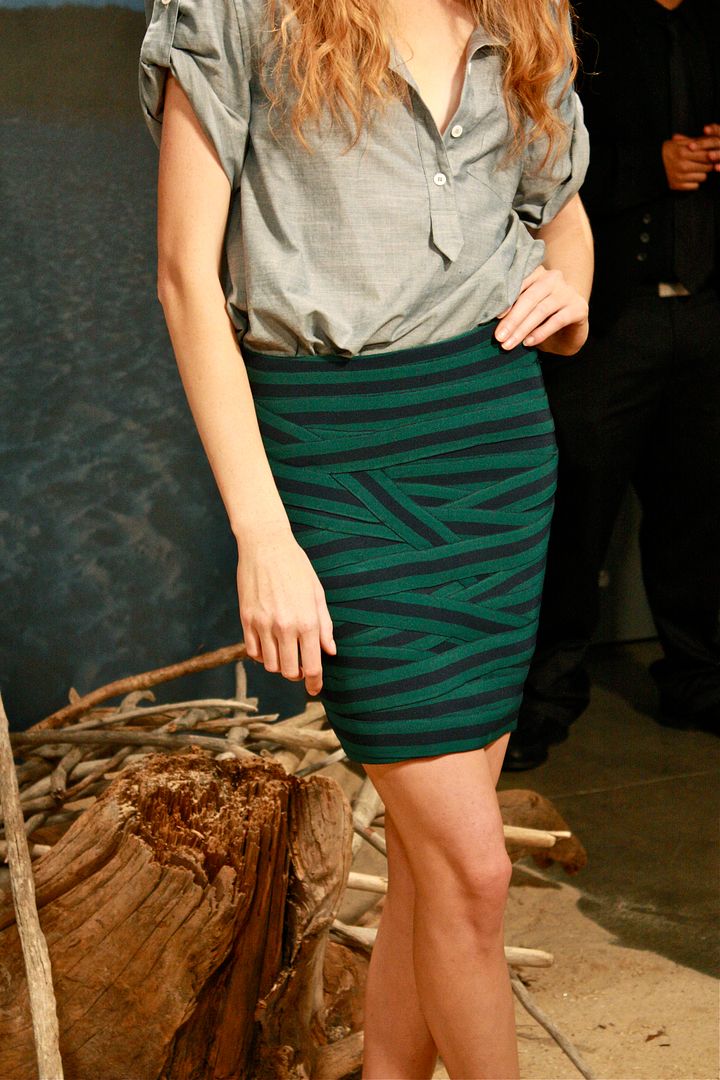 This striped bandage skirt was also amazing - the detailing is so unique!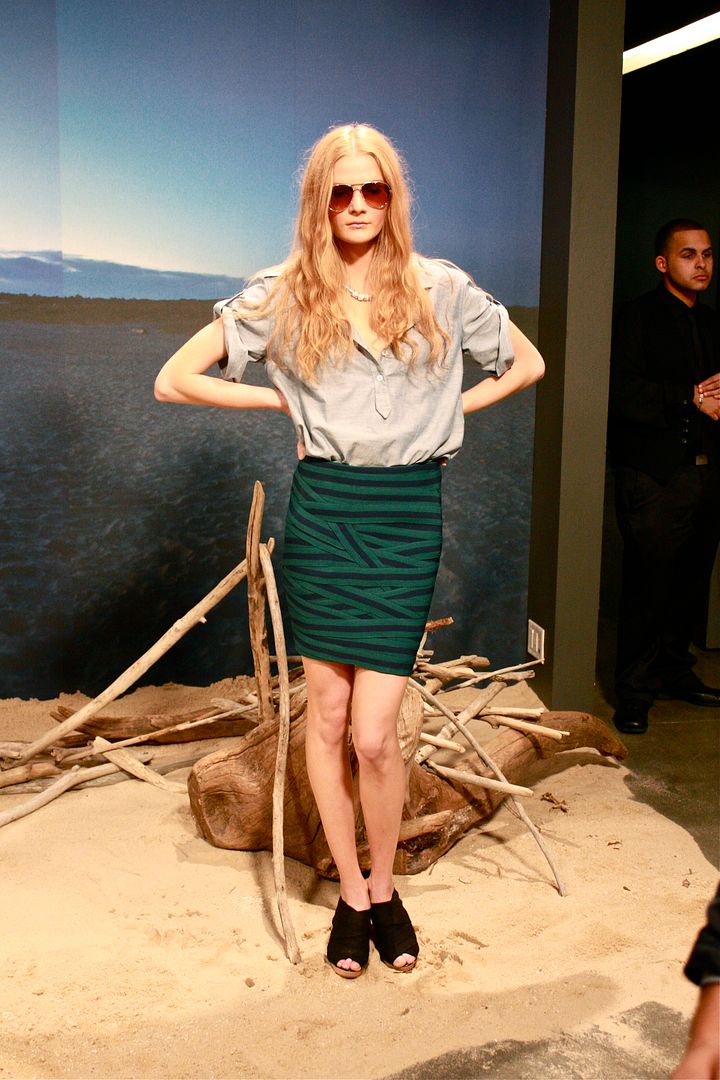 The Shoes