The weather was classically miserable today in the city - a combination of cold chilly wind, rain, drizzle, and actually having a horrible cold, made it really difficult to go out and look semi-presentable both at work and at the shows I attended but there's something so magical about Bryant Park that makes it all worth it. Will NY fashion week ever be the same without the ominous BP tent?
CHARLOTTE RONSON SPRING 2010
I really wasn't prepared for the chaos I was about to encounter at this show - camera crew + paparazzi went crazy for Nicky Hilton! Russell Simmons and his brother Rev Run's daughters made a surprise last minute appearance, which I thought was a little strange but maybe it's the music connection between him and Samantha Ronson. The music before/during/after the show was really fun as should be expected and the clothes were surprisingly feminine. Lots of chiffon accents added an interesting femme luxe touch to a usually casual collection. I was also surprised at how strong shoulder silhouettes have had an incredible trickle down effect that doesn't seem to be going anywhere.
Sam's DJ booth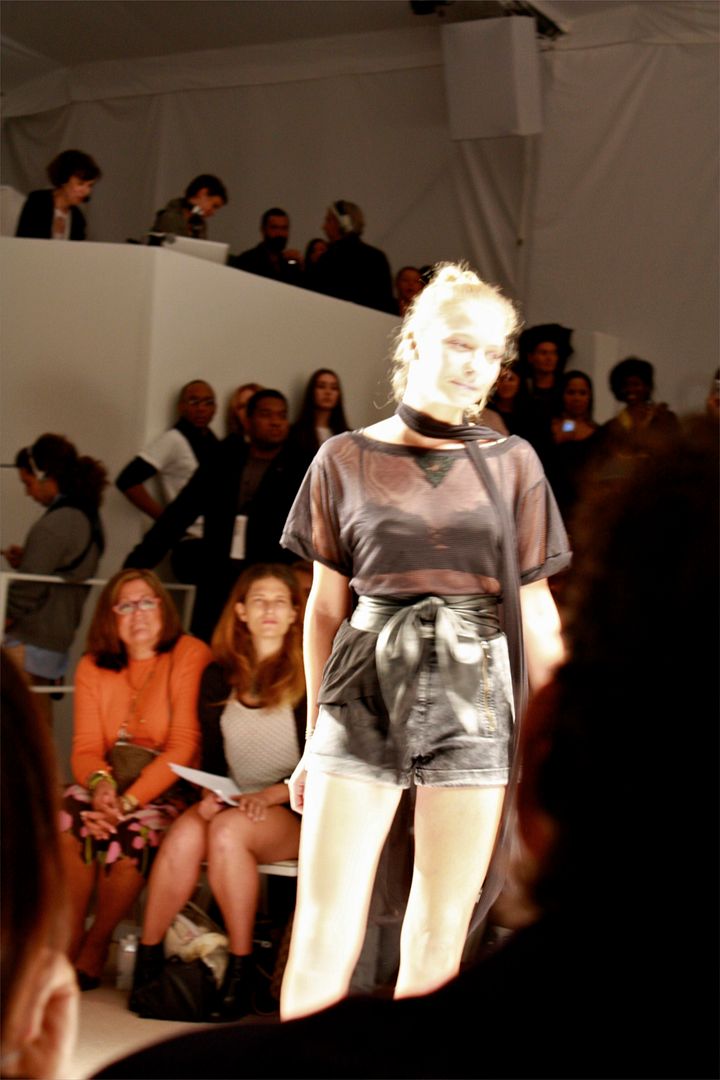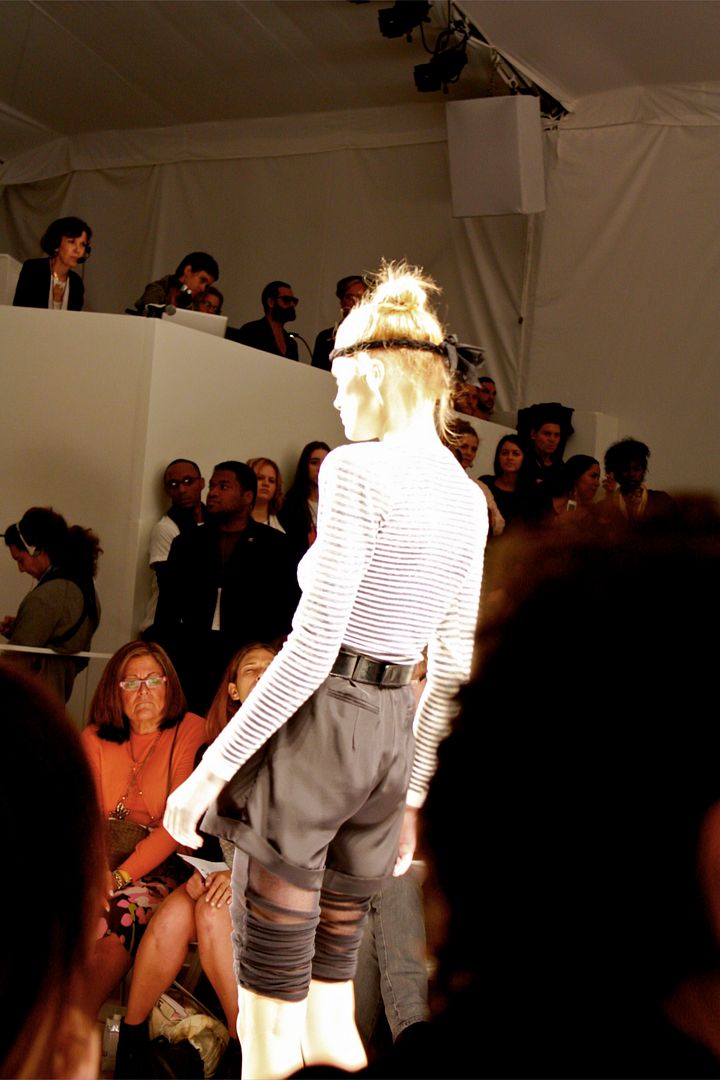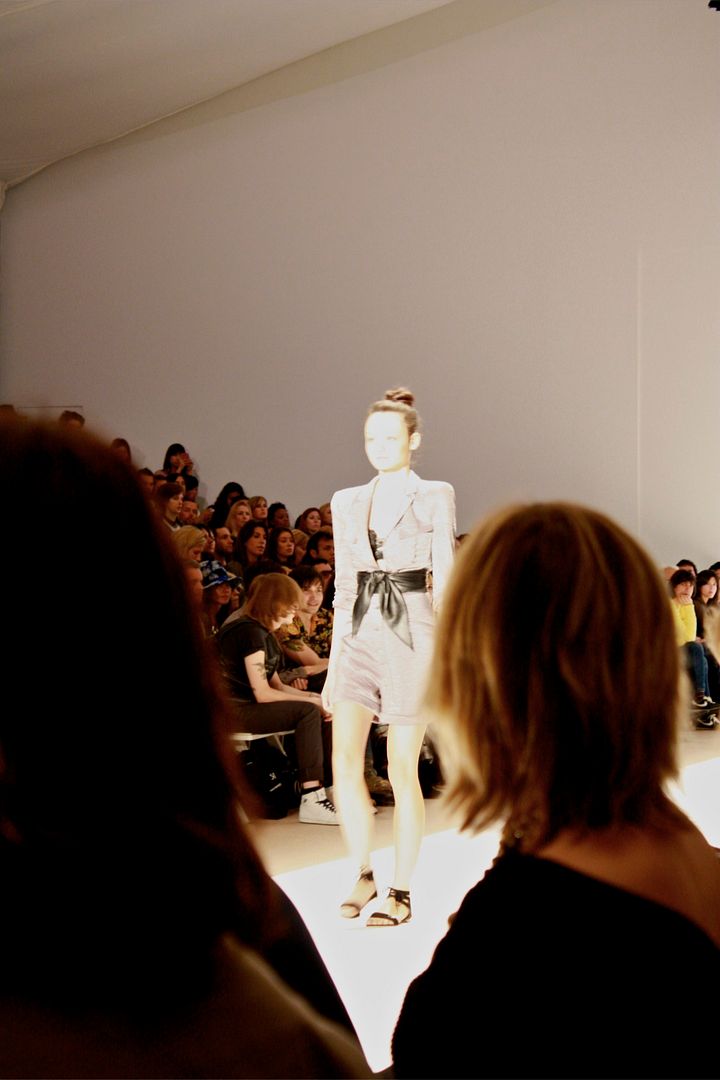 These adorable leather shorts reminded me a lot of the Chloé leather shorts - probably will be at a more wallet-friendly price point ☺
Nicky Hilton
Love her loubies!
Look at the crazy camera pile up at the end of the runway!
Russell Simmons in his funny argyle vest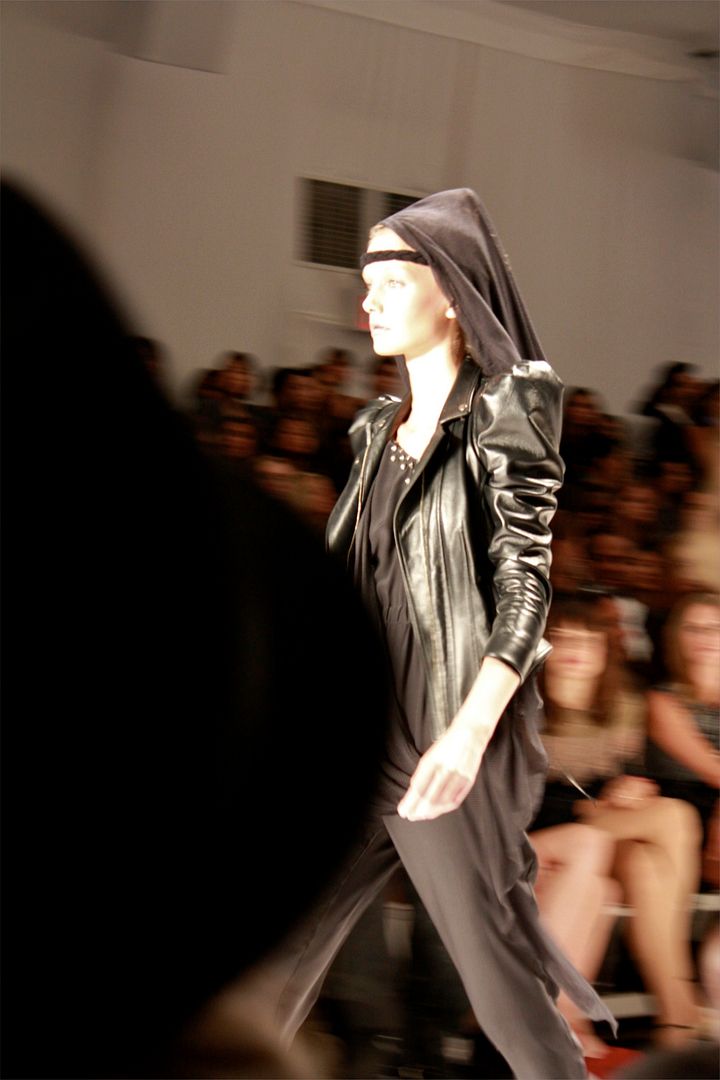 Not the most wearable piece but I liked the last exit.
HAUTE HIPPIE PRESENTATION
I stopped by a Haute Hippie presentation/party before heading to Erin Wasson's show - not a bad gig for these models, being paid to stand around to drink and dance.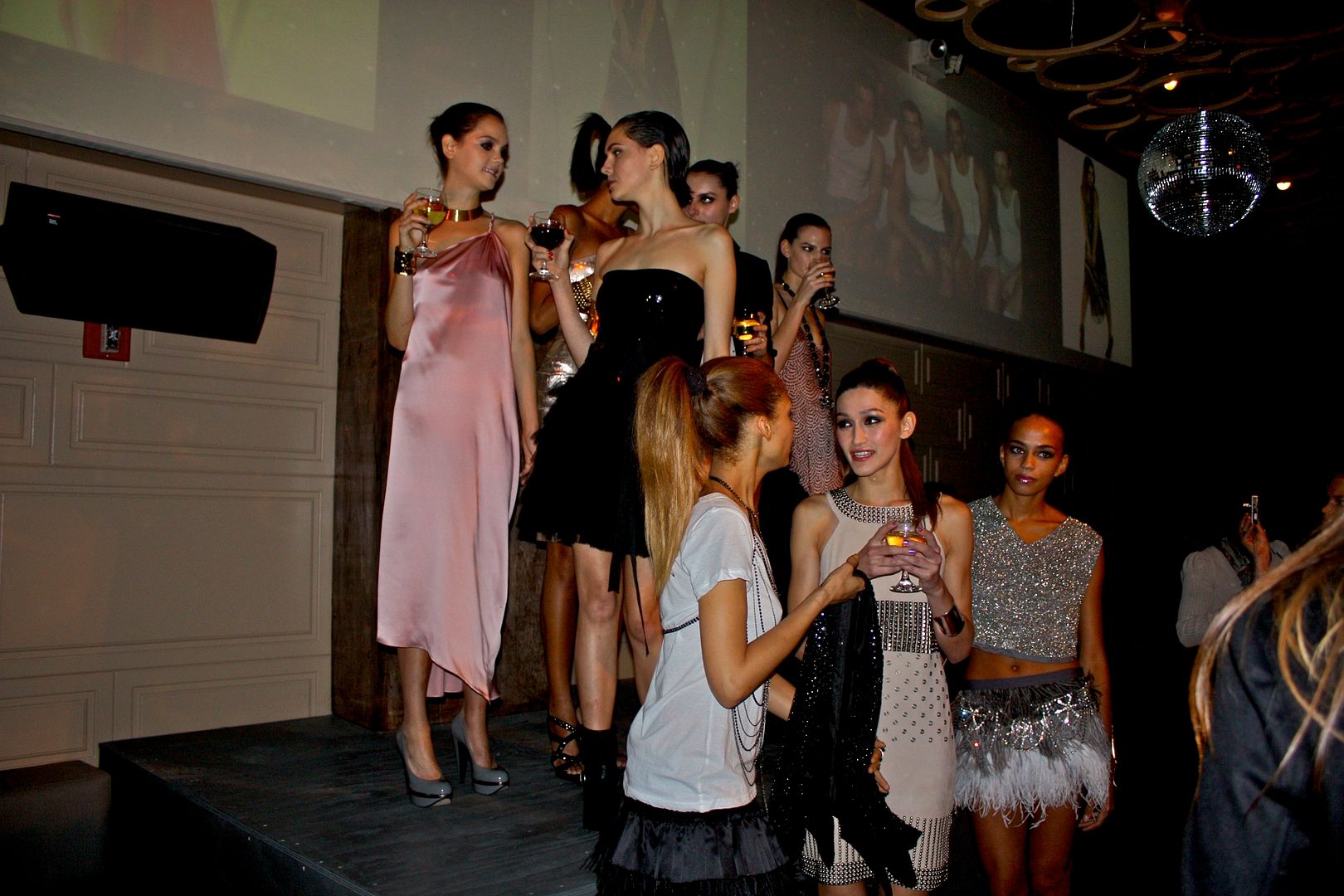 ERIN WASSON x RVCA SPRING 2010
I've really been looking forward to going to this show and it really lived up to the hype! My team was lucky enough to have our seating assignments pre-assigned so we didn't have to stand around for too long but the show was ever so fashionably running late! Didn't start until around 8:45pm but it was really great - the stadiumesque seating arrangements somehow intensely vibrated to the music so I kind of felt like I was a little kid again on a ride at Universal Studios. There were so many amazing models that walked the runway - I felt like I was flipping through a magazine! The clothes were so Erin - I especially loved the striped top that Irina wore.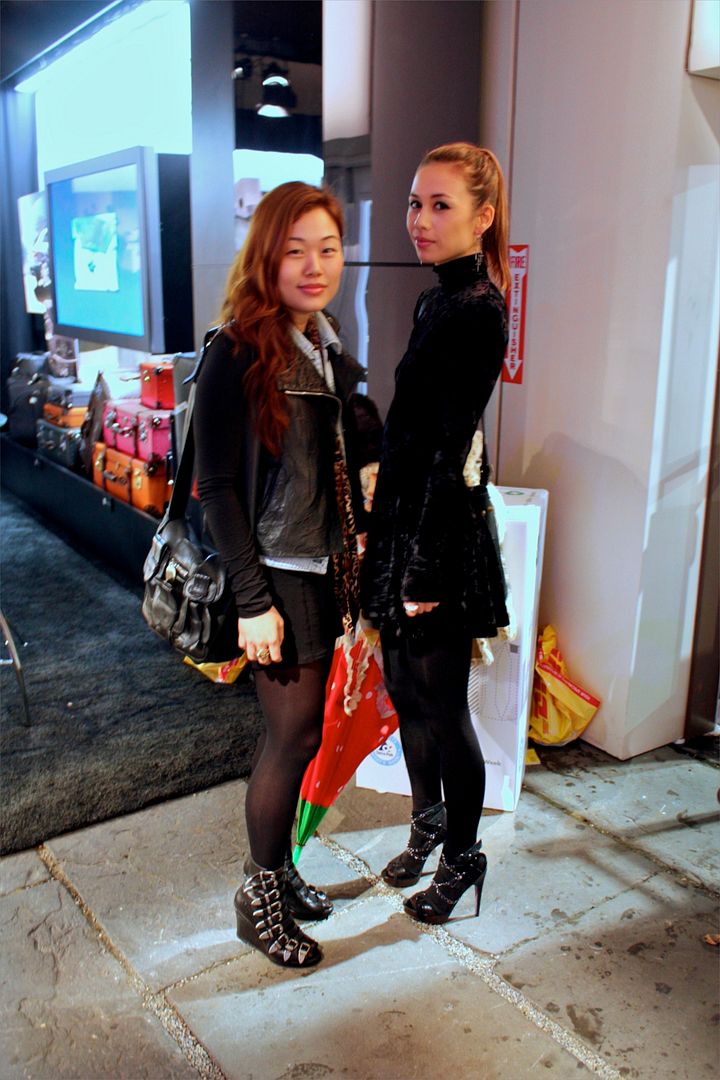 On the way to the show, I bumped into Rumi of FashionToast at the entrance of the tents and snapped a photo - on a side note, I was very impressed with her boy's camera gear!
There was so much madness going on before the show started with people getting seated, but I was so giddy to see Kate Lanphear sitting in the section next to me and took up the opportunity to chat with her for a quick second. She is so incredibly adorable/nice/friendly/chic in person!
Behati Prinsloo came to the show wearing a leopard printed coat and sat across from us.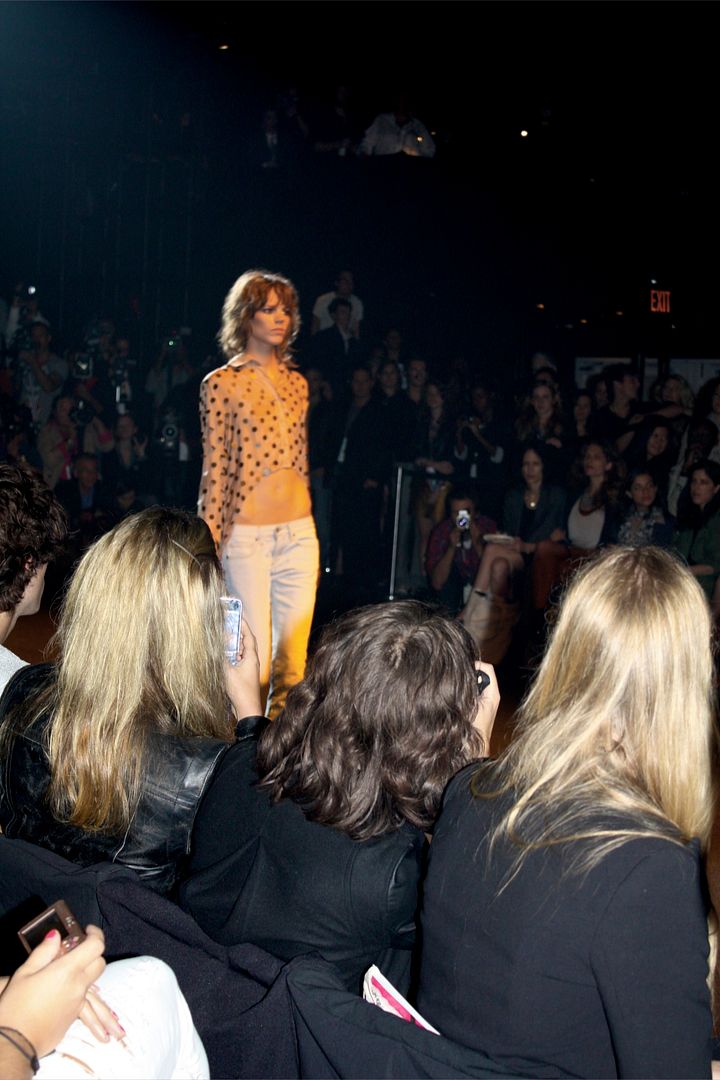 Freja was the first one to walk - start off with a bang!
I loved this look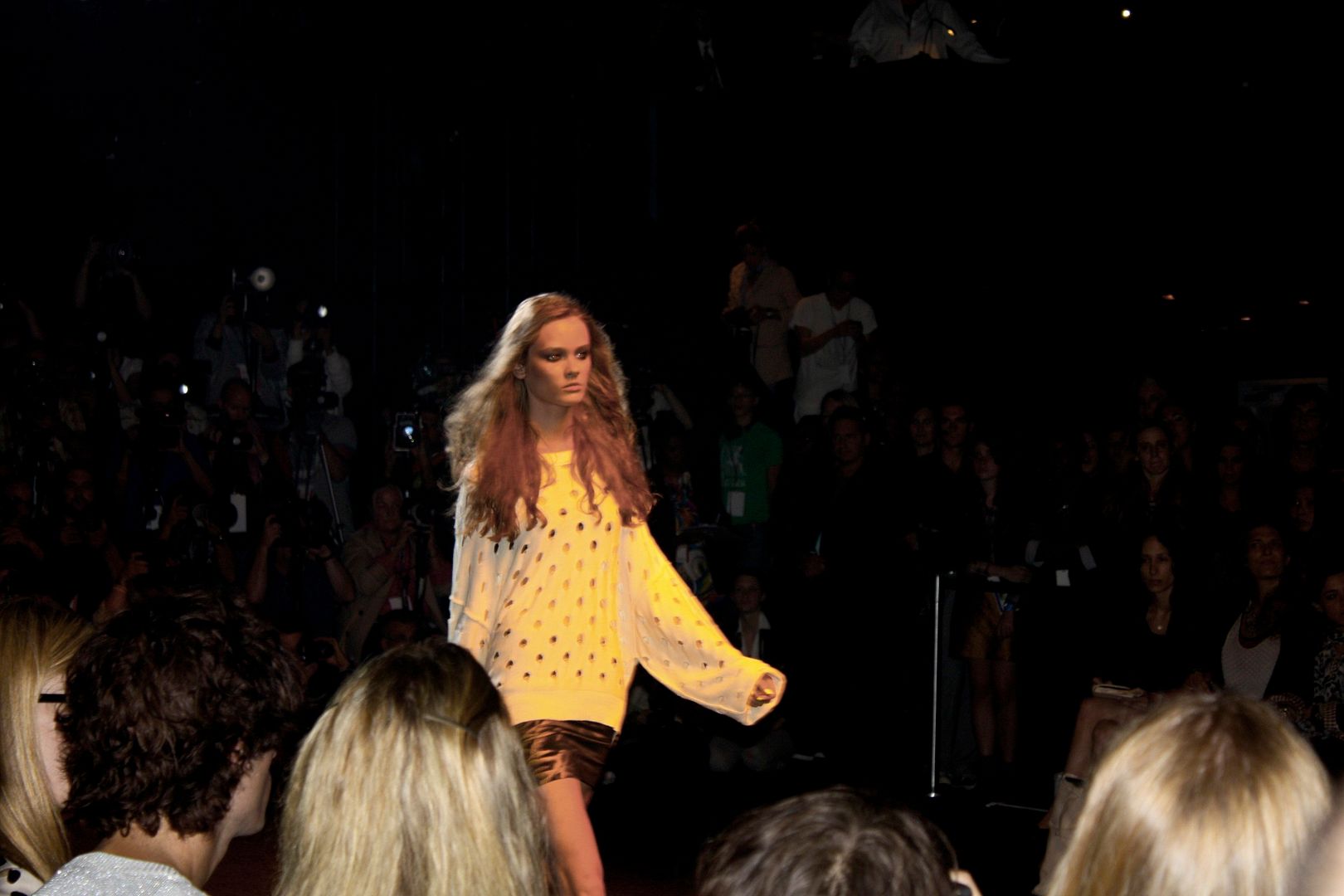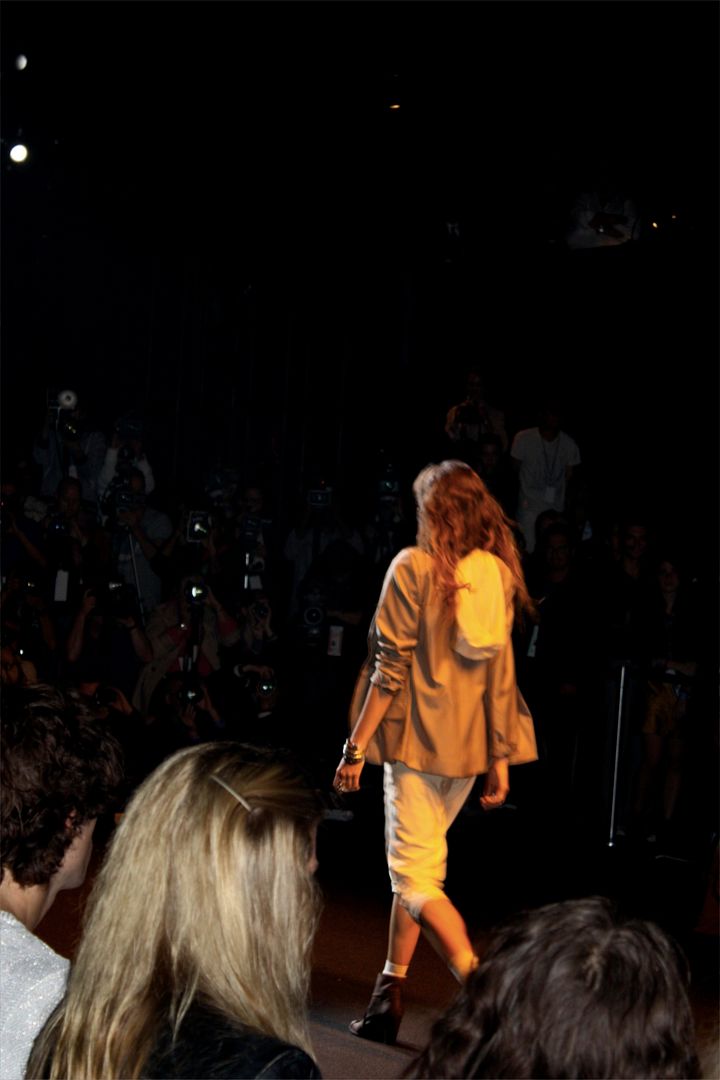 Irina and her new hair cut!
I really want this stripey top - gotta love these easy throw on and go out the door pieces.
She was really working it at the end of the runway and did several spins - diva! ☺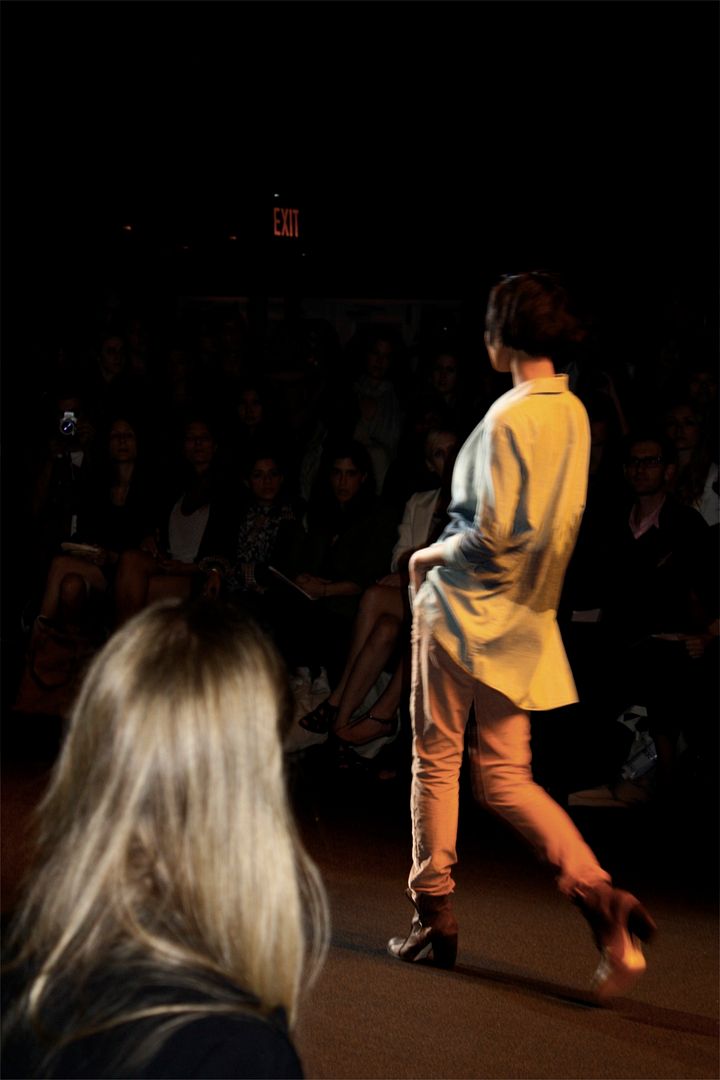 Daul Kim!! ♥♥
Also debuting a dramatic chop - she has the BEST runway walk ♥♥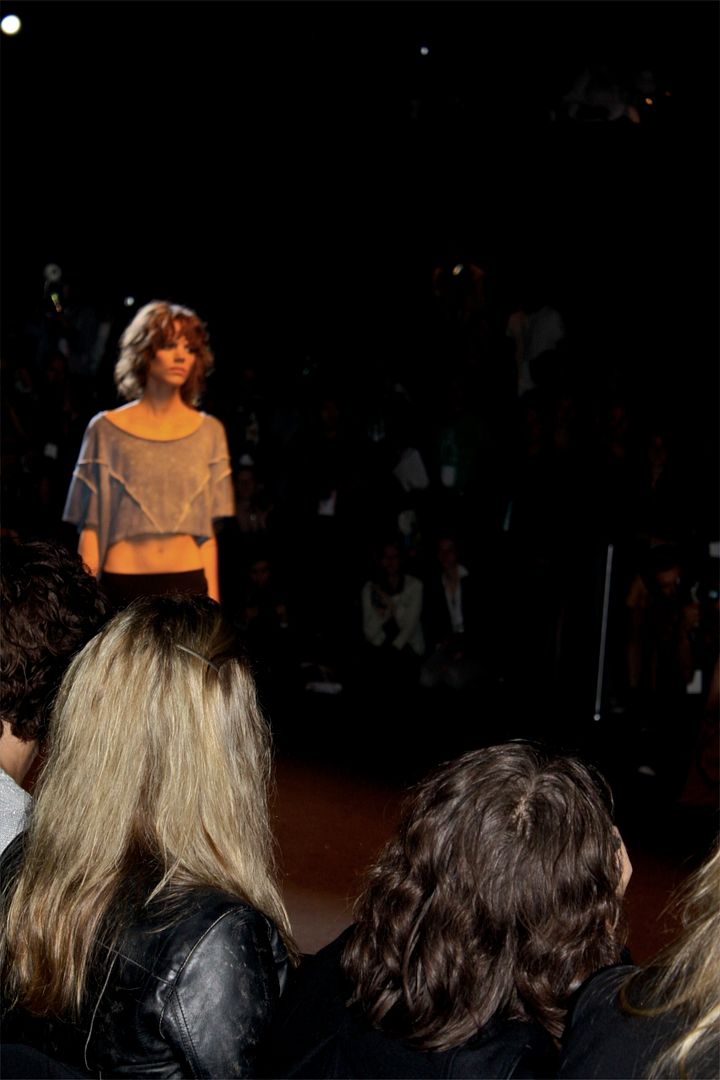 Lily!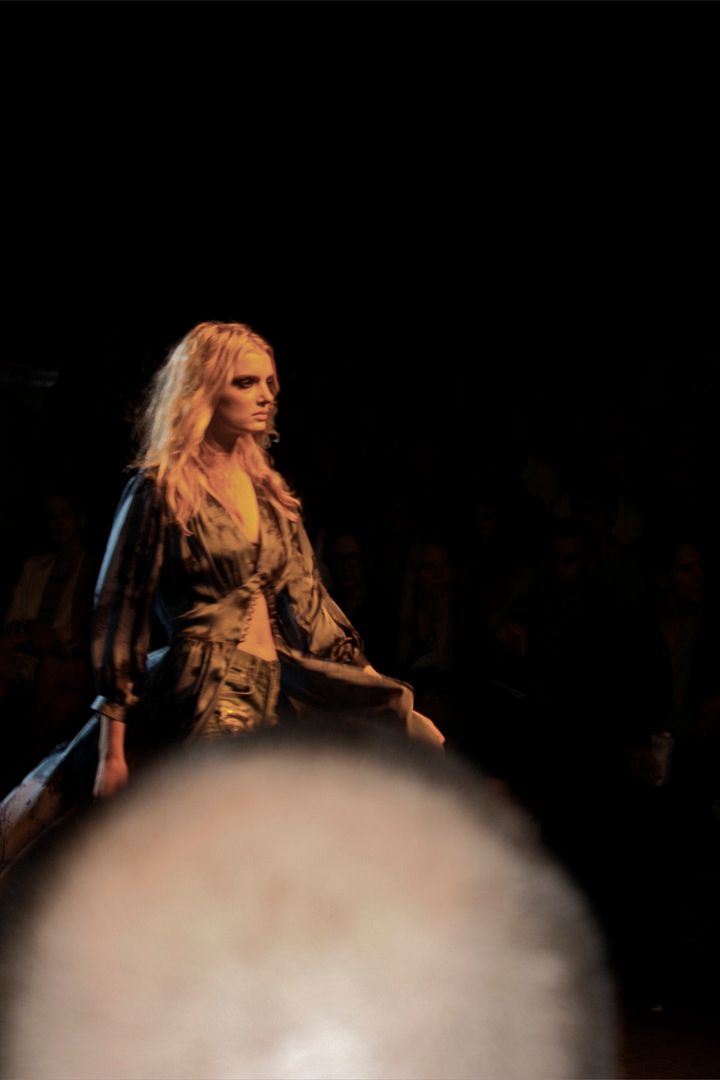 I have some videos I took today that I'll upload tomorrow - got to get some rest now to do it all over again tomorrow. Here's hoping the weather will be more cooperative tomorrow!