Today was pretty hectic - my feet got quite the workout! Bustled in and out of work and managed to make it to the Lorick, Vena Cava, and Wayne presentations today all in one piece - in addition to being out on the selling floor tonight in support of Fashion's Night Out. So much madness at the store today with free margaritas at Geren Ford and the Justin Timberlake appearance for William Rast! Women sure do love them some free cocktails and JT...
LORICK SPRING 2010
We only stayed here for a second - all that free booze at 11am was a bit too much for me. Did spot fellow Parsons alum Mary Kate Steinmiller at the show.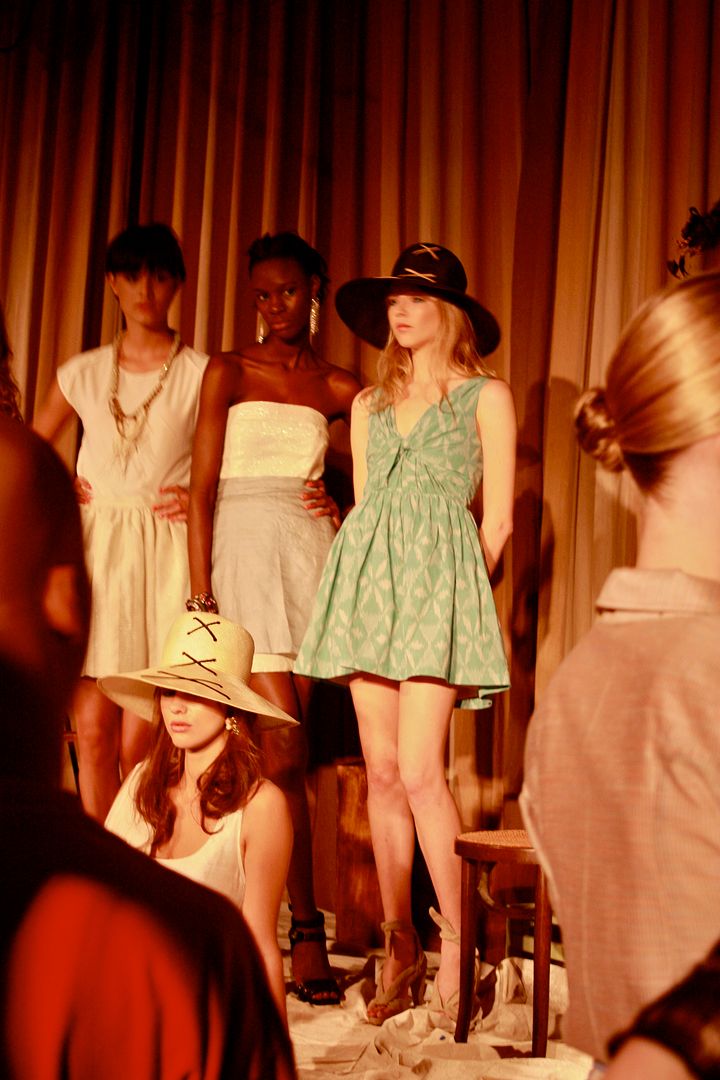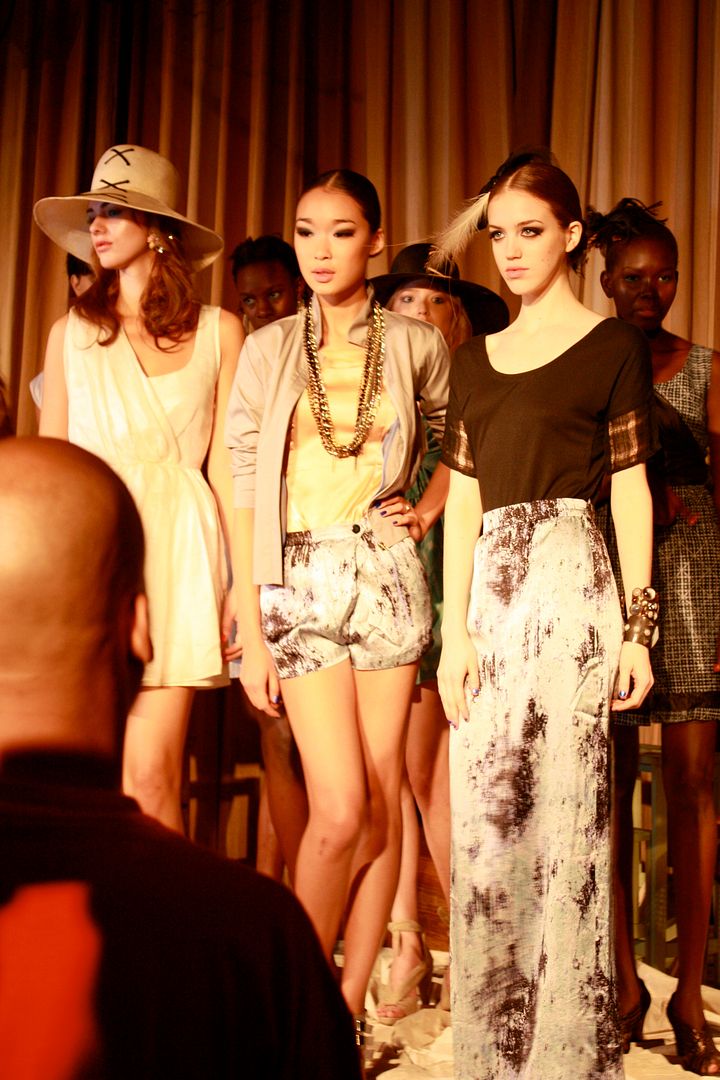 VENA CAVA SPRING 2010
I really enjoyed this show - a step away from their usual use of color and I did like their fresh take on metal hardware with the safety pin details. The cap sleeved dresses I could see being very wearable and the cutouts were just the right addition to making a classic shape edgy and fresh. Was it just me or were the Robert Clergerie shoes that the models wore amazing? The silver metallic platforms remind me so much of the beloved Chloé platform docs that everyone loves. I want!
Live music!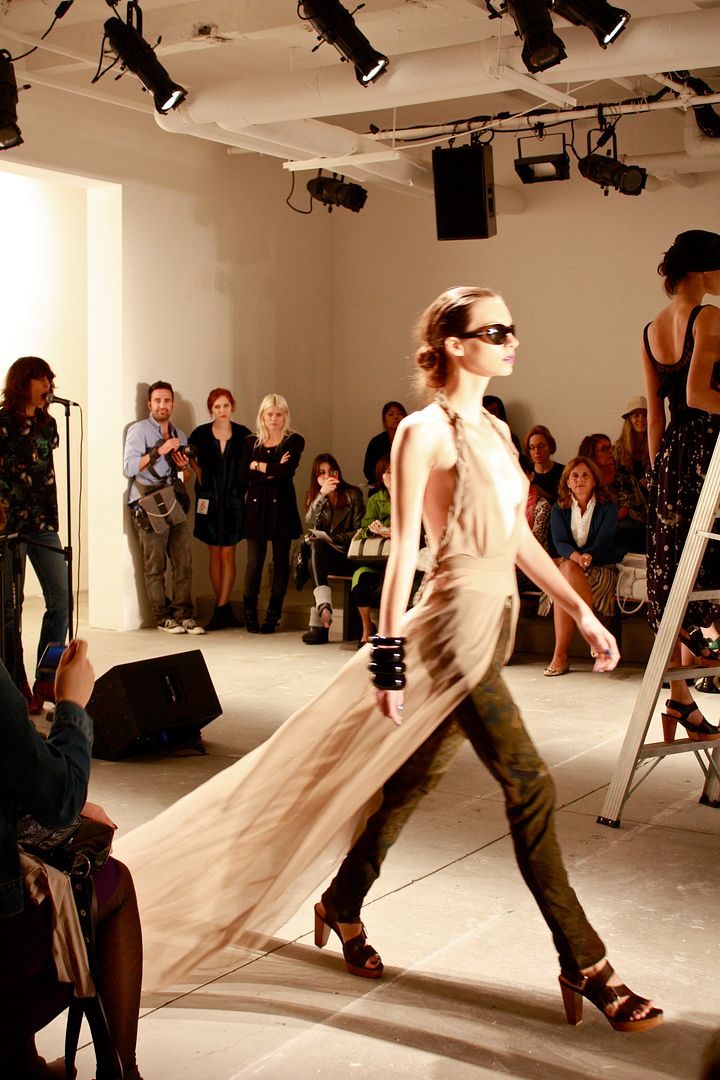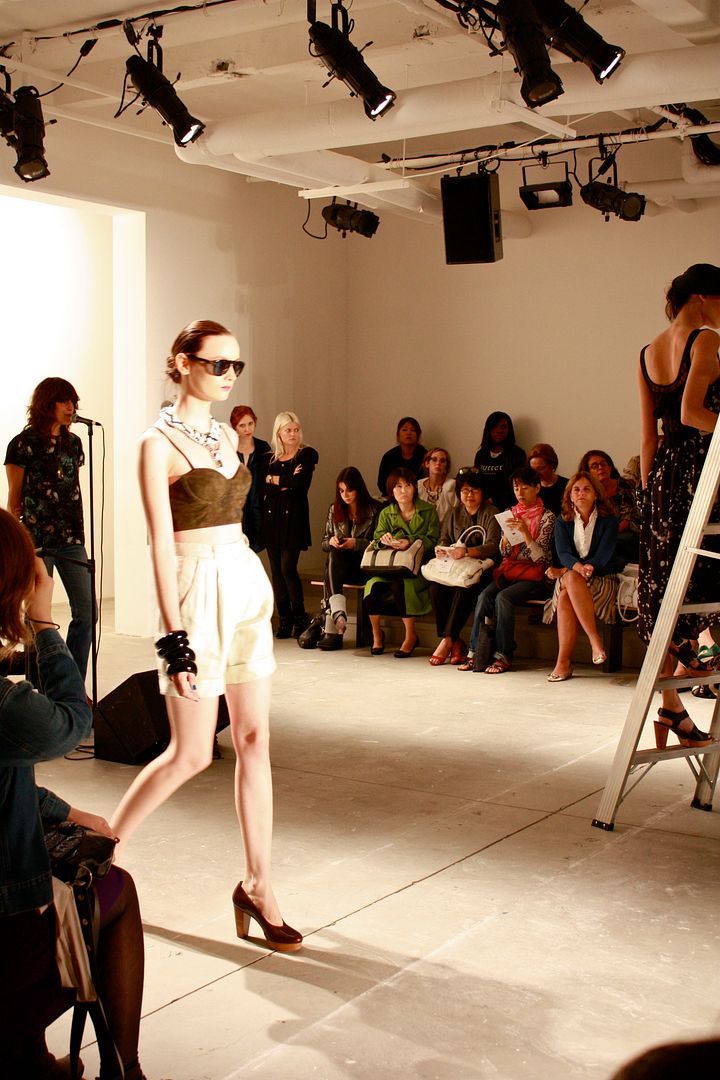 Love!!
Shoes!!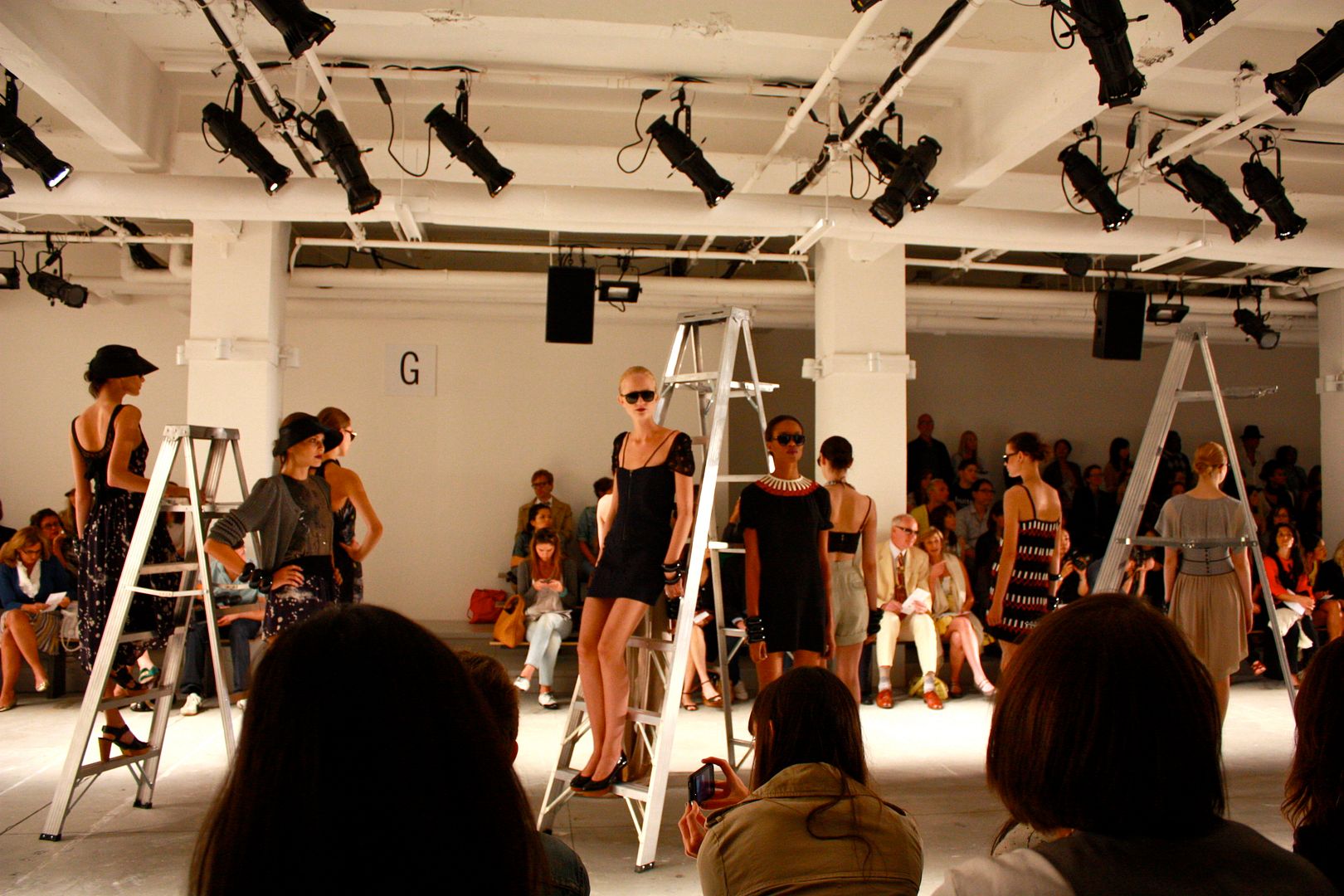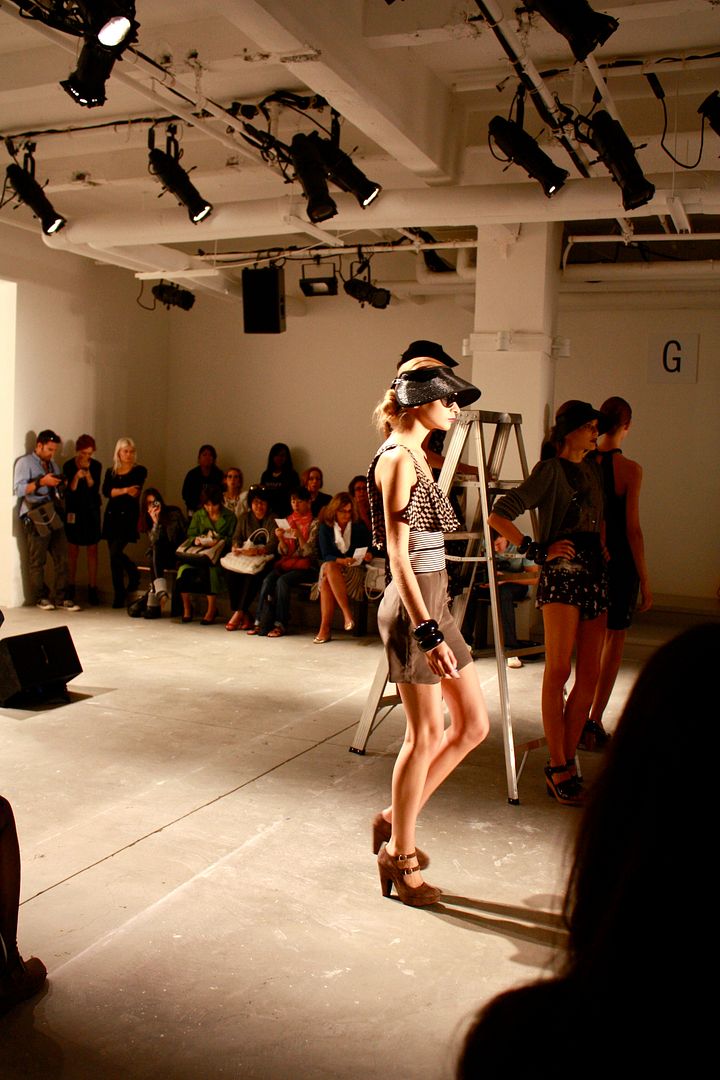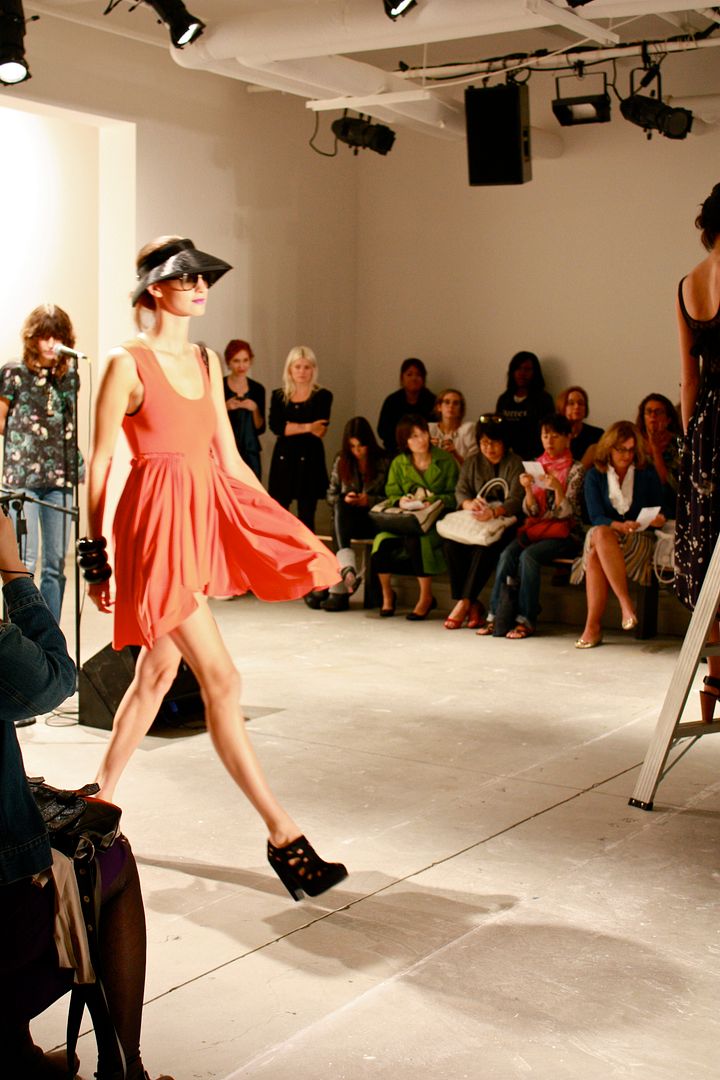 Loved!! but maybe with a bandeau bra..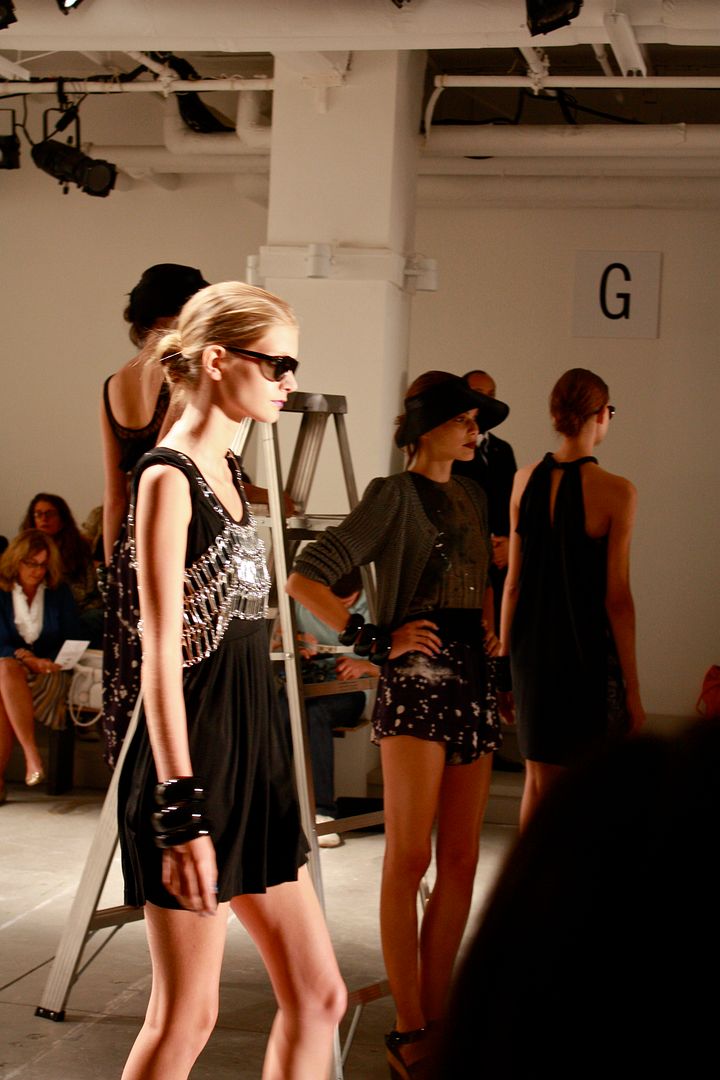 Loved!!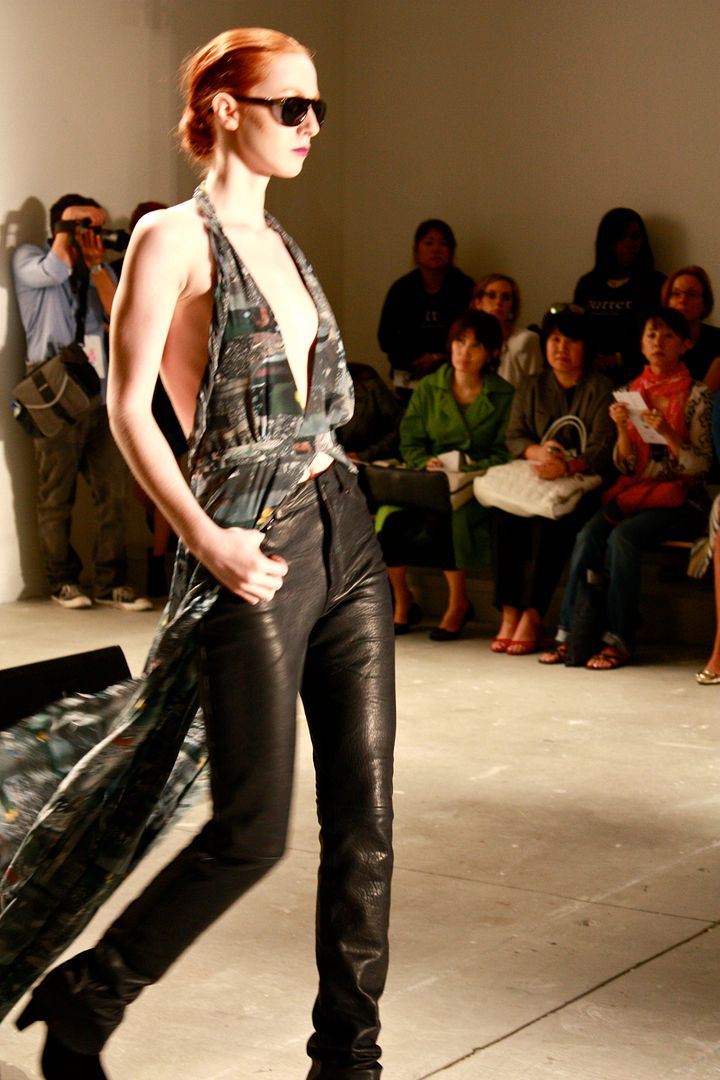 Ahhh these shoes!!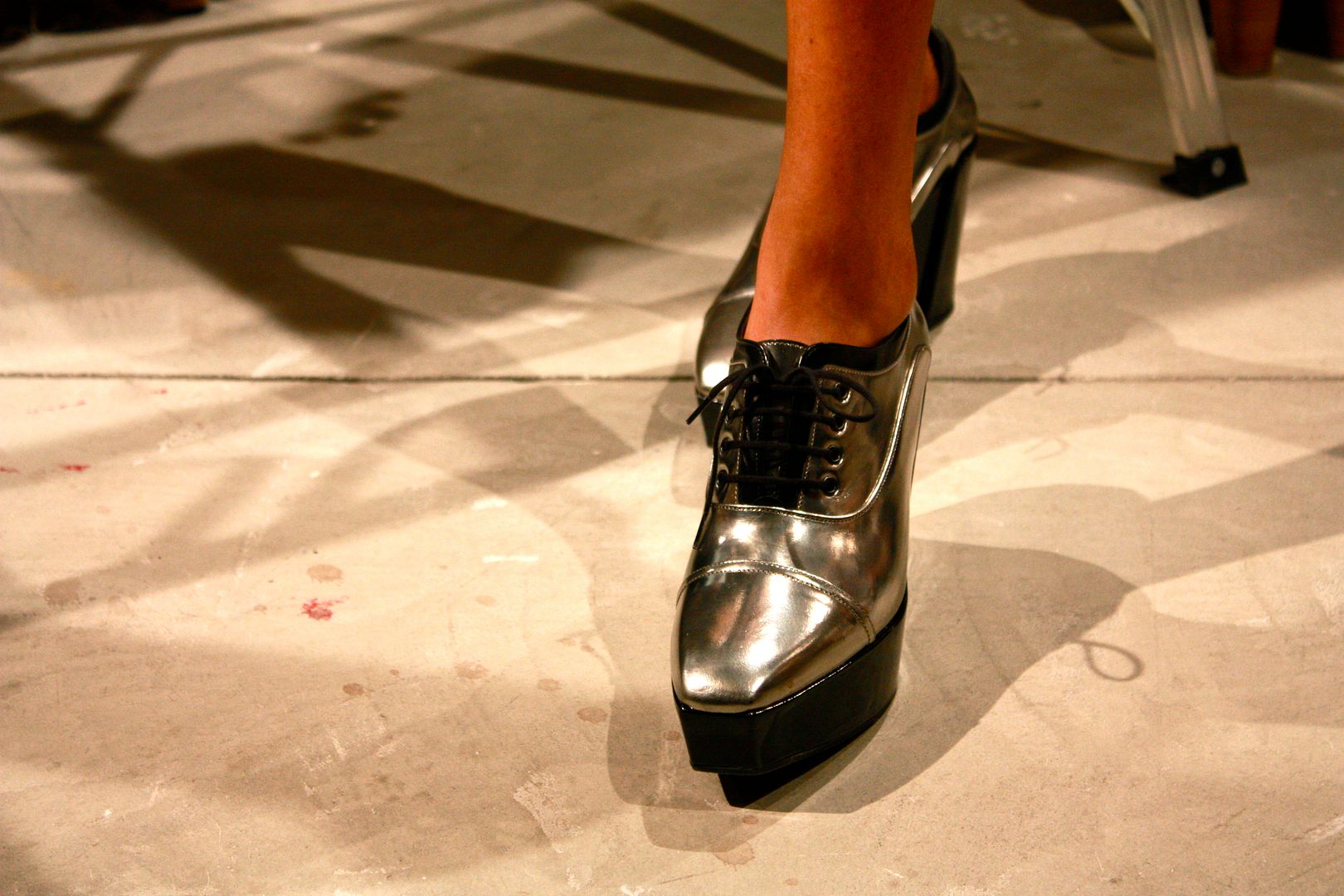 Nina and Patrick - so much chaos post presentation, couldn't get a good shot.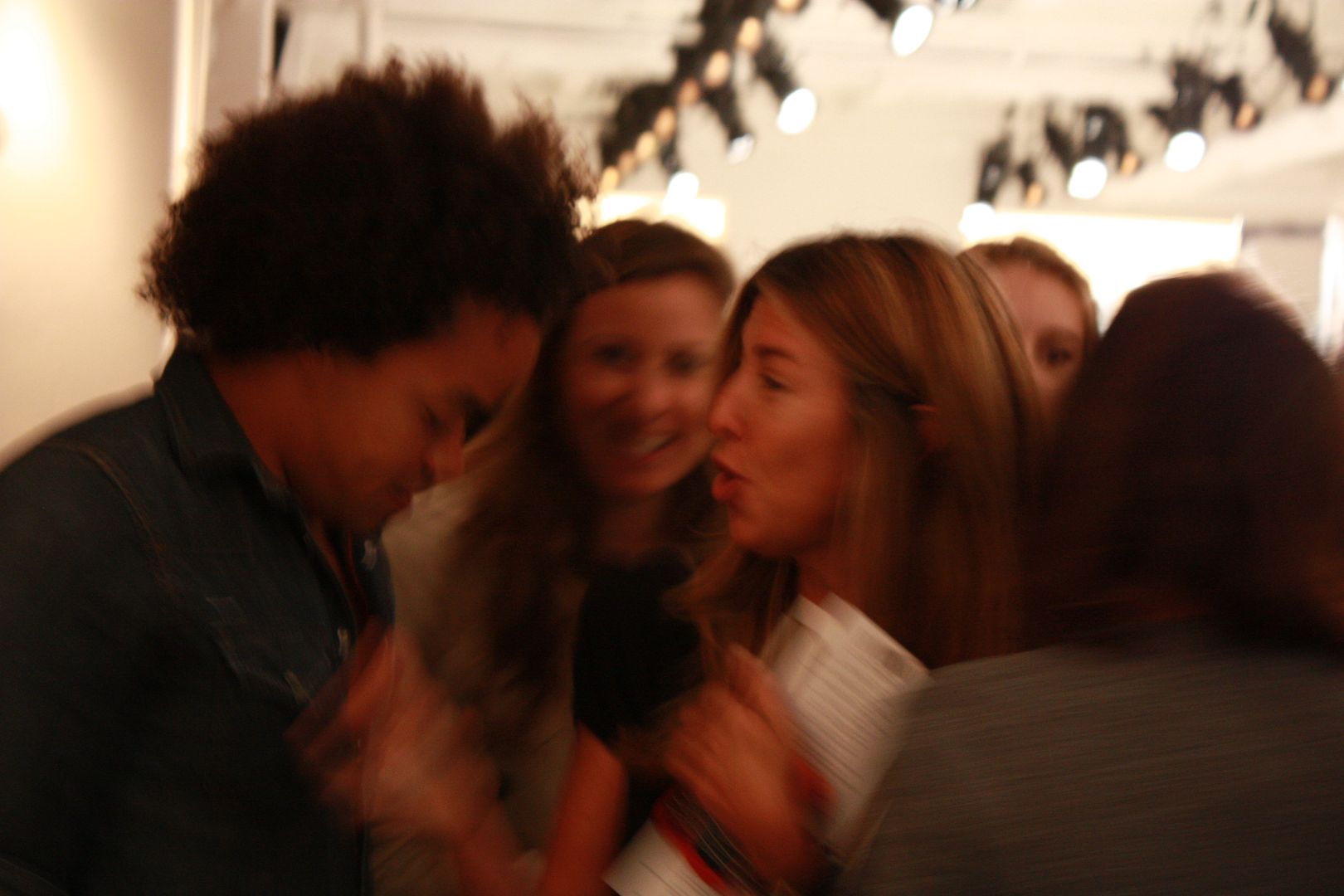 I'll try to upload and post photos of the Wayne presentation and random Fashion's night out clips tomorrow.
Goodnight New York ♥
** special hello to the lovely duo that said hi to me at the wayne show!! i hope i bump into you guys on the subway again ☺