I stopped by at the Shipley & Halmos presentation Saturday evening - the vibe was pretty low key because everyone there seemed to be exhausted from a long day of running around in the rain. There were no models, just a few racks of menswear and womenswear pieces and video installations on the walls of models in the clothing. Oh yeah, and free beer ☺
I read that some other people stopped by, but when I was there, I saw Suchin Pak, the super chic MTV news correspondent, La Lanphear (talking to Joseph Altuzarra outside about the collection he showed earlier that day), and the lovely Lisa Mayock of Vena Cava, who I met today at my team's market appointment. Both Lisa and Sophie are really sweet in person and I'm really excited about their new SP10 collection!
Video installations at Shipley & Halmos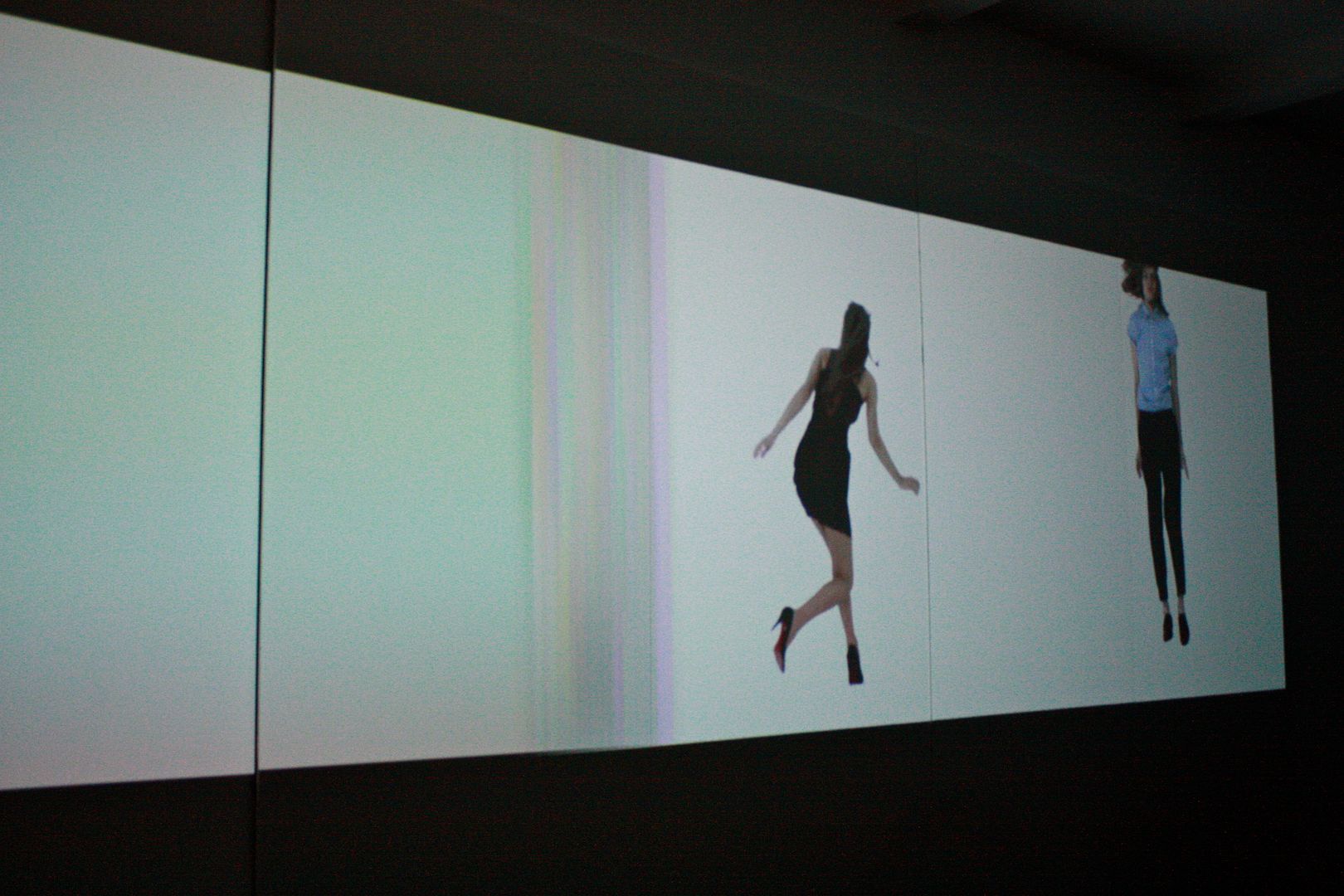 The collection was a bit sparse - not enough to be cohesive on a rack but there were a few items I thought were cute basics.