This weekend was a mad mix of going to some shows/presentations and trying to squeeze in normal activities like grocery shopping, cooking a meal, avoiding cameras at all cost...
One of the shows I went to on Saturday was United Bamboo - which ended up having such a great turn out. Spotted Taylor Tomasi wearing ridiculous Kenzo platform booties that only she could pull off, and checked in to the show next to the gorgeous Gala from inside am-lul's closet. My fashion week fave Kate Lanphear (who btw, seems to be at every single show, what stamina!) sat across from me at the show and I couldn't help but drool/stare at her amazing YSL booties the whole time I was there.. Jak&Jil just posted a great close up shot of them appropriately titled
"weapon of choice."
Pelayo filming something pre-show
La Lanphear ♥
Taylor Tomasi - please excuse the terrible candid photographs - not really the time/place to stand up and ask for photos when you're surrounded by professional photographers/cameras that would put my dinky DSLR to shame.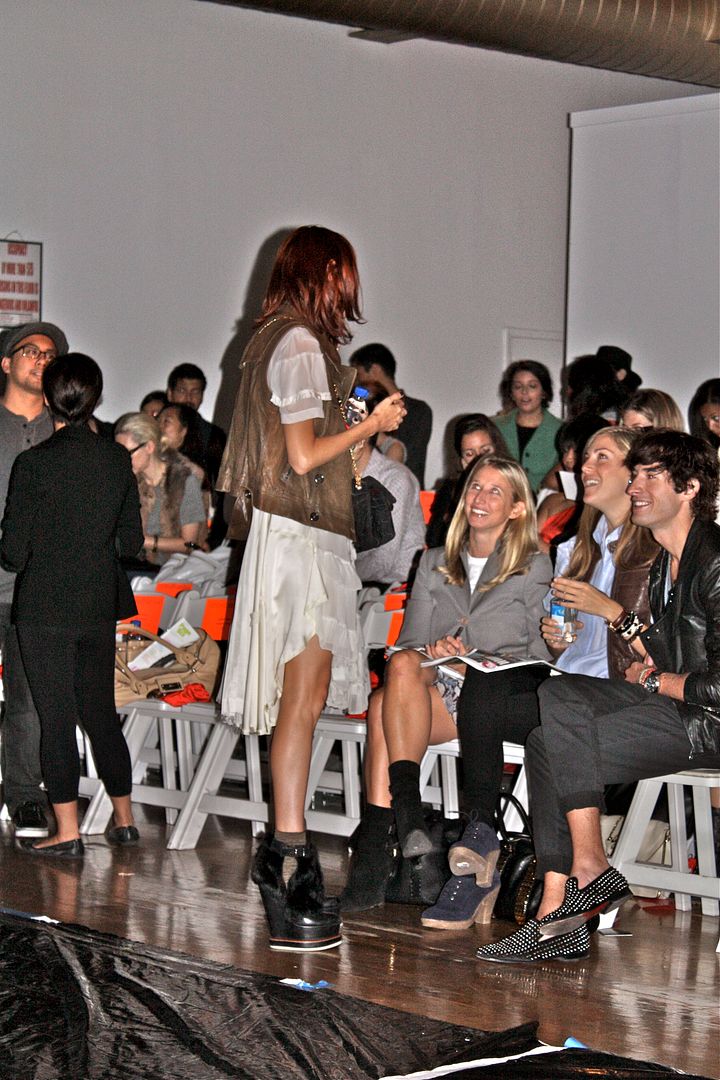 Check out Taylor's shoes!! The shoe lineup front row is always insane.. Kenzos, Pradas, Loubies, oh my!
Front row - the eyes say it all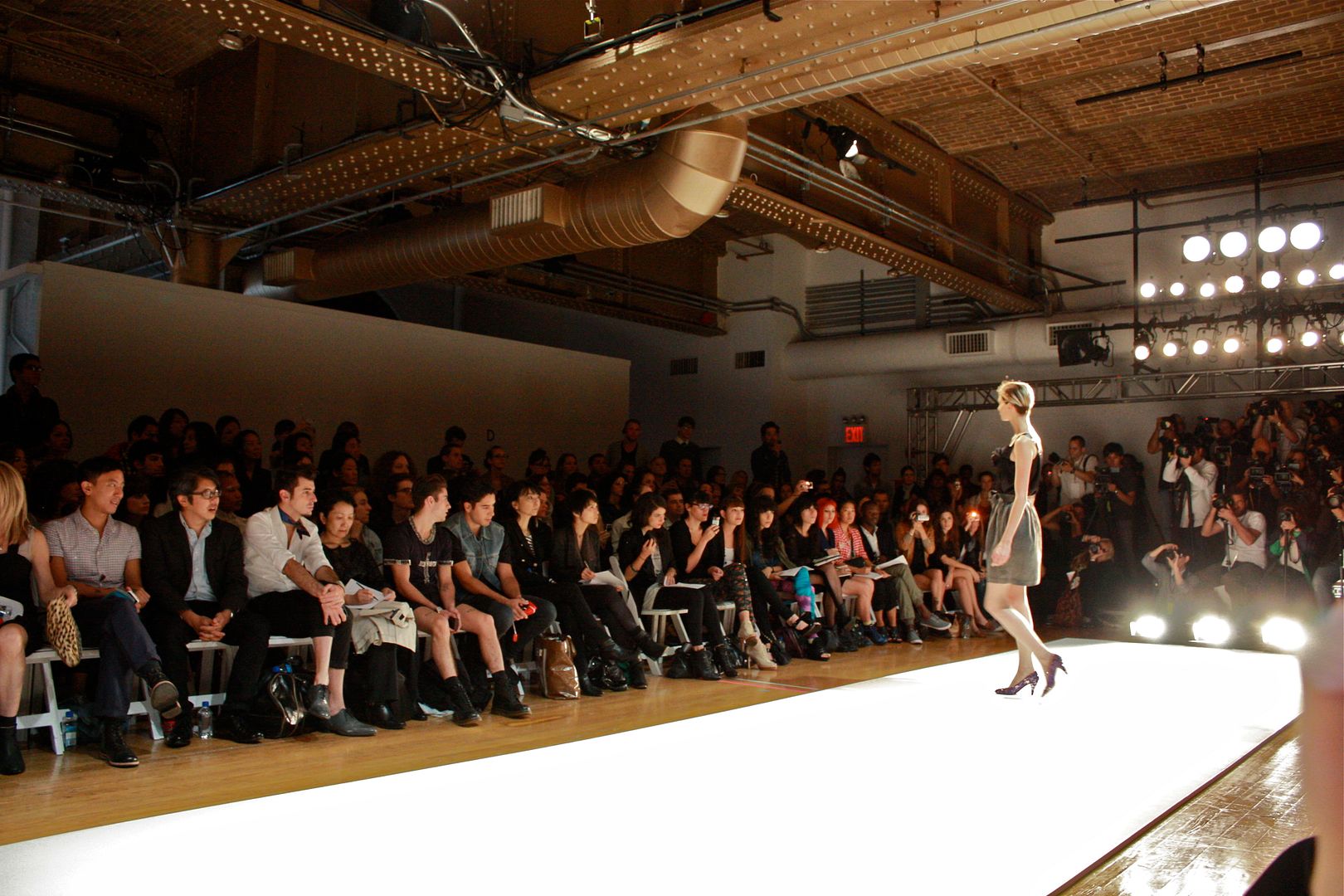 I wish I could sport some major statement short hair - how is Kate's hair always so perfect even in rainy humid weather?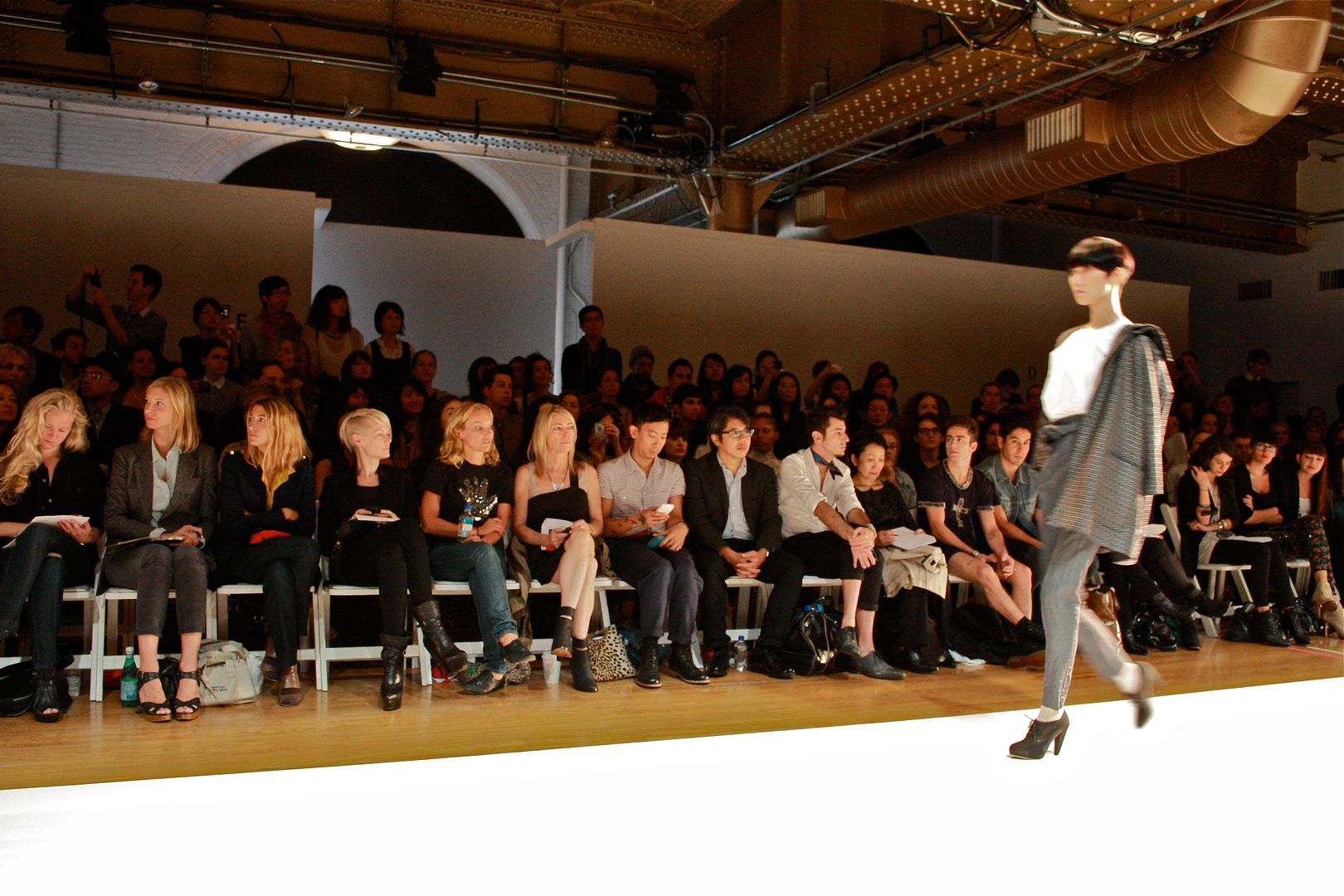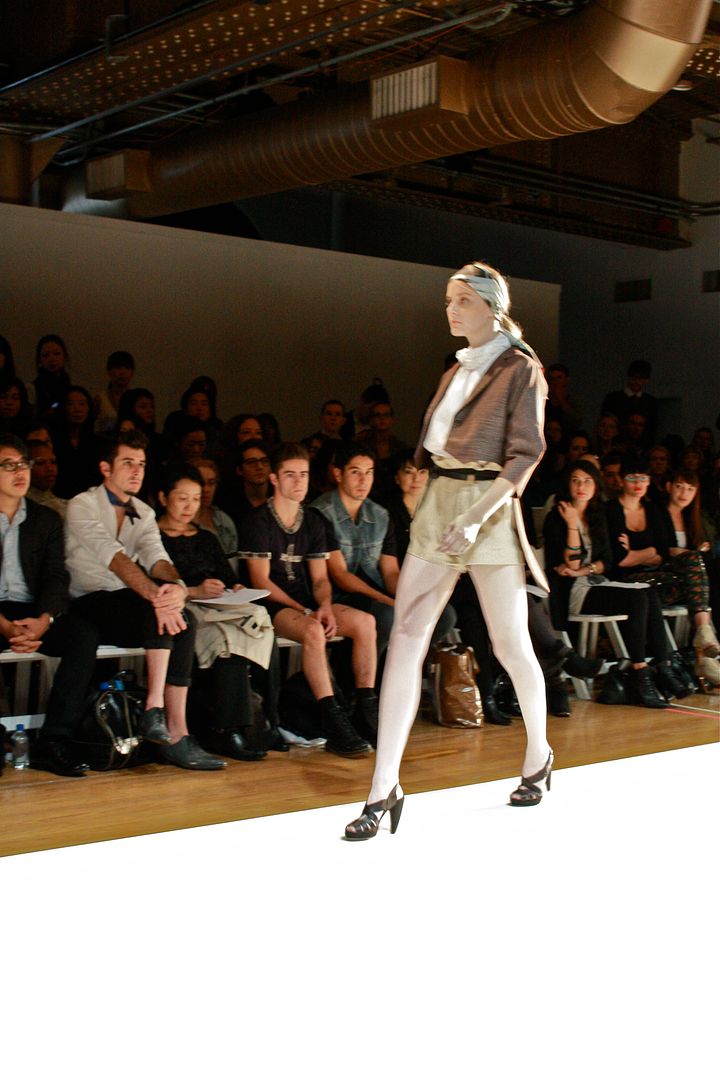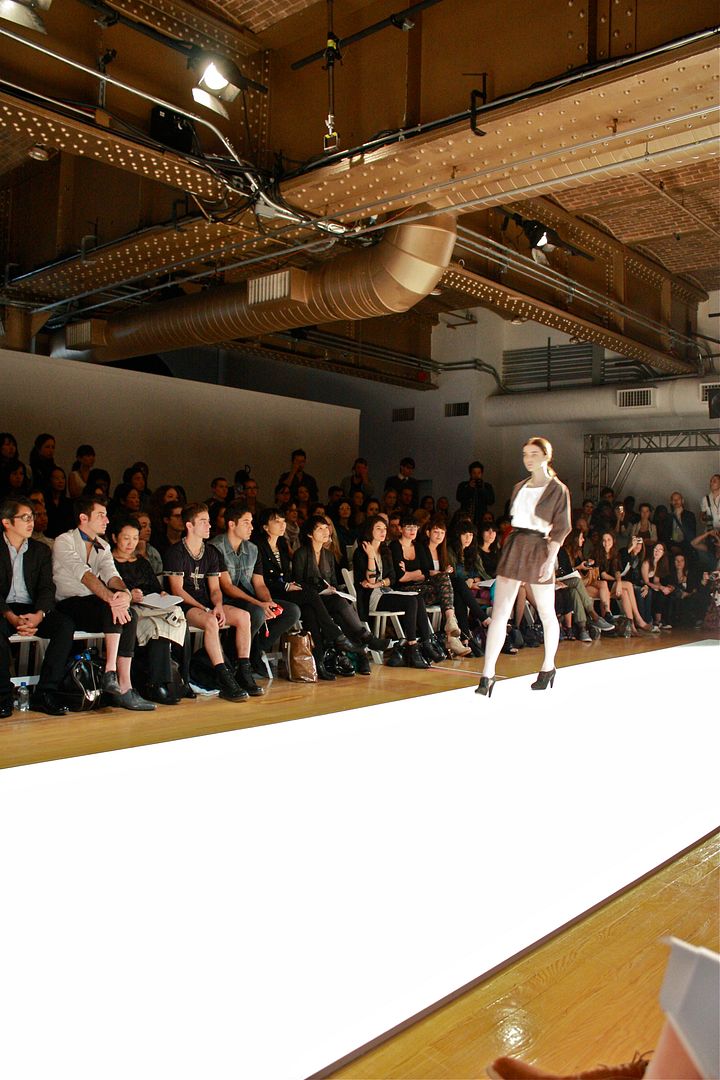 These "Dorothy" sequin shoes really sparkled on the runway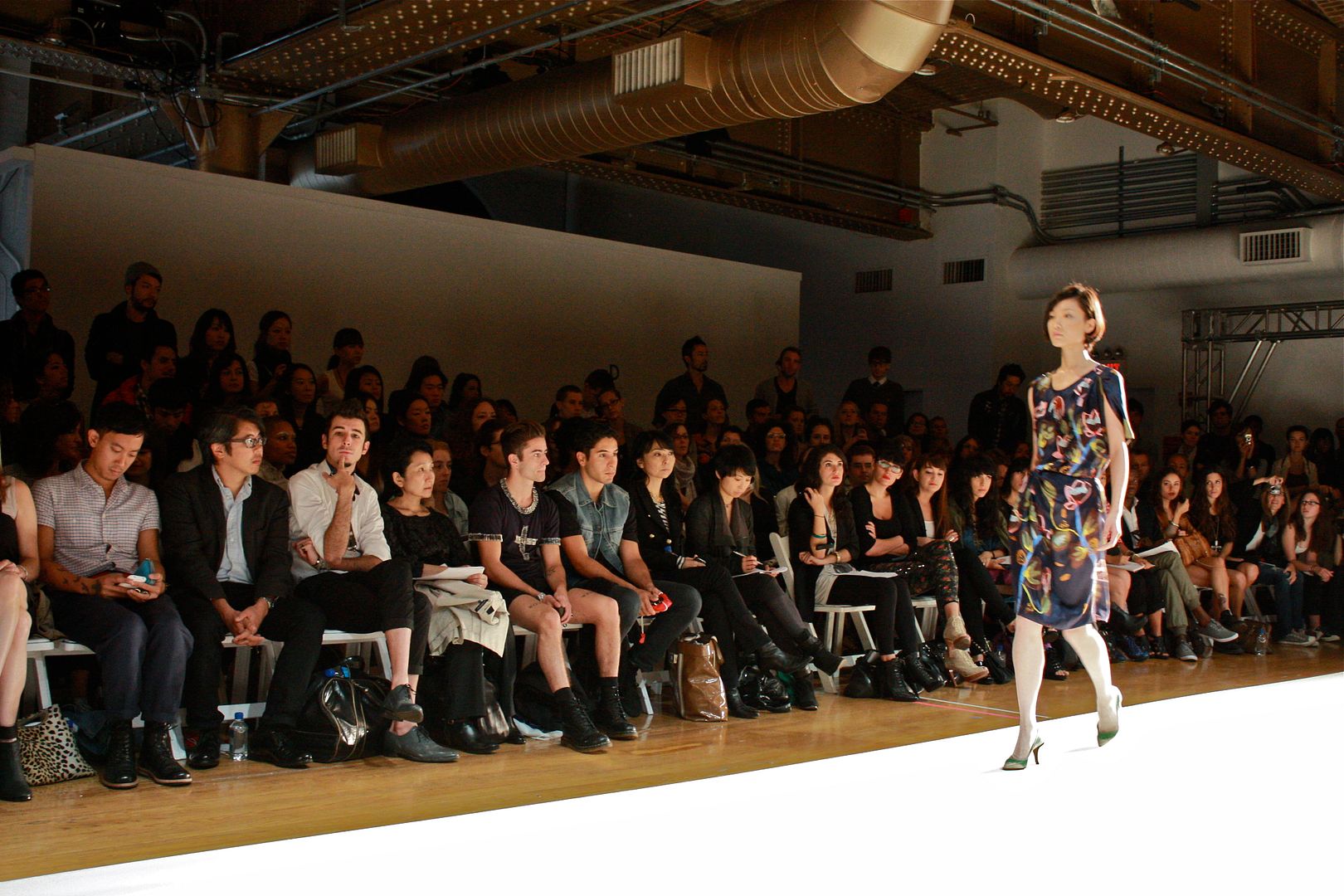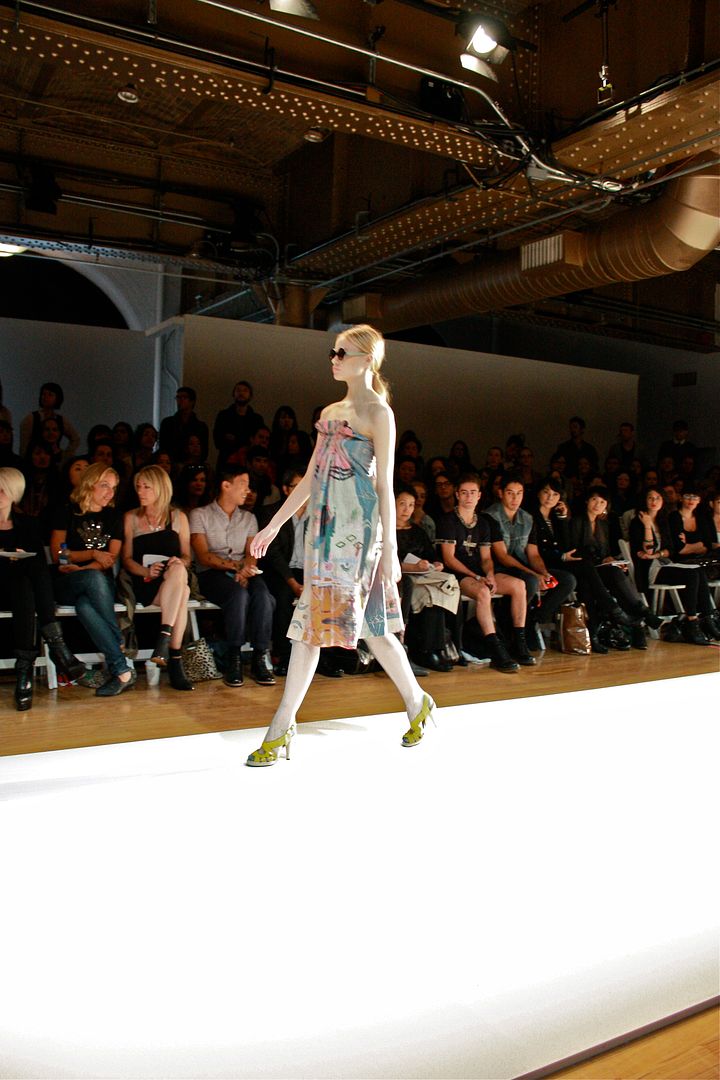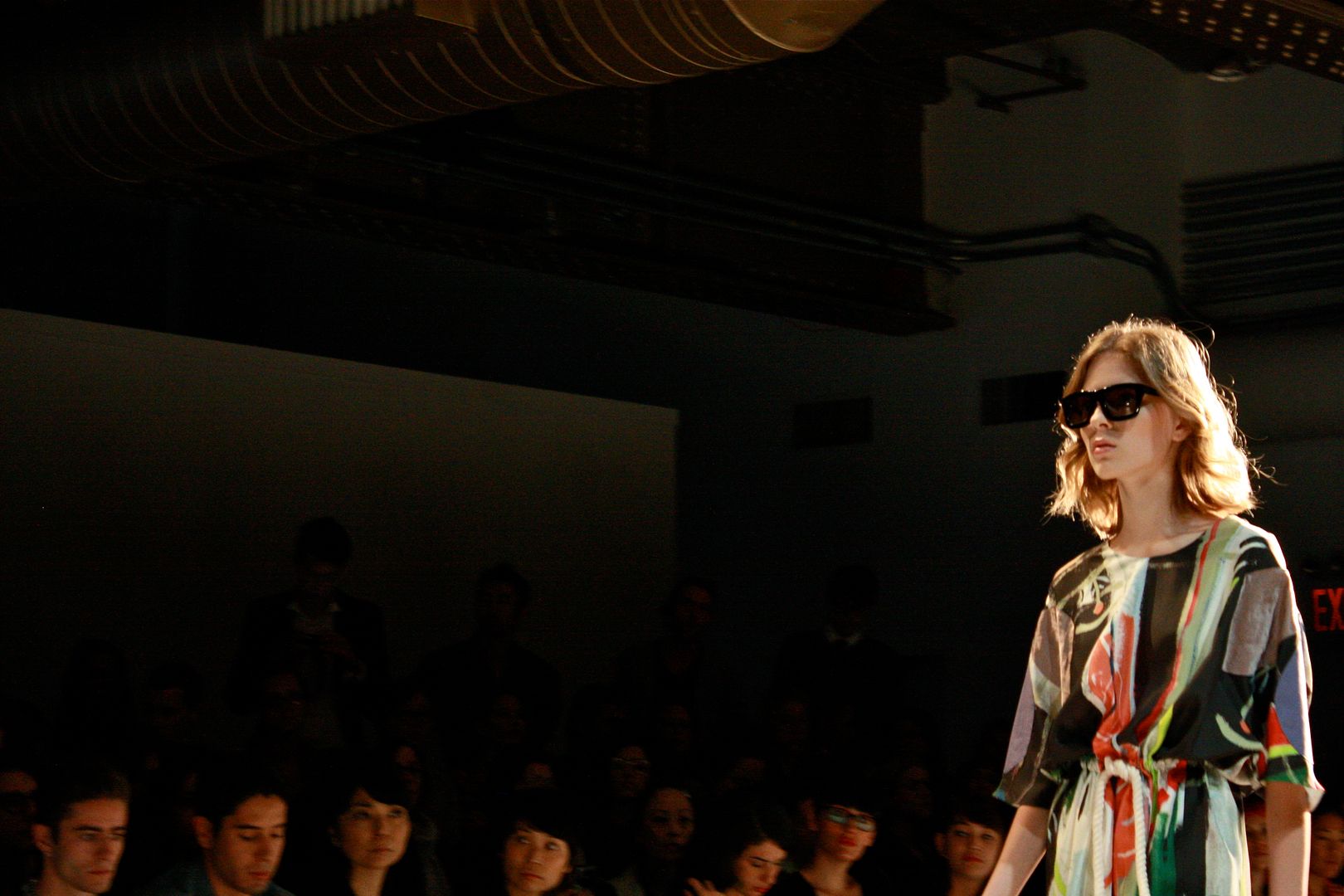 My favorite thing in this show - these statement sunglasses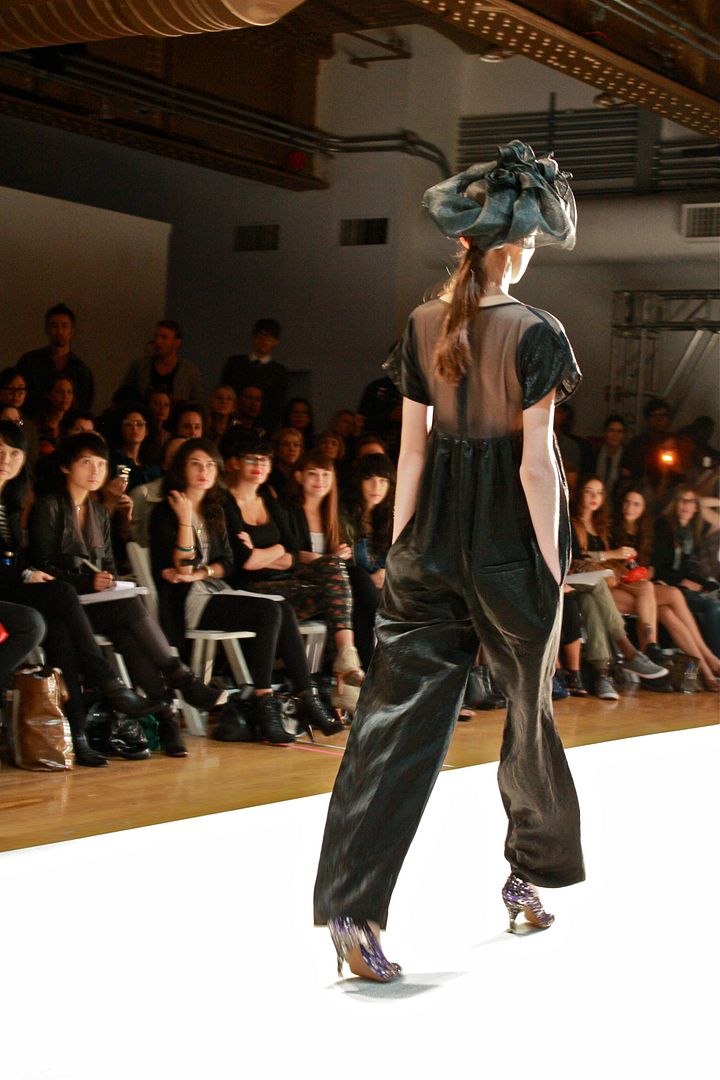 FINALE