Monday was my bear's birthday (yes he was born on 4.20 and no that doesn't mean anything because "this is your brain on drugs" kids) and the two of us went out at night to celebrate and do what we love to do most: MANGIA!! Even though weather-wise, it was insanely gross with the wind + rain + cold temperature, we made the best of it and had a cozy romantic night for two! It was actually kind of fun hopping around from cab to cab trying to dodge the rain -- made it all the more memorable. The weekend is supposed to be beautiful so that will be a much better time for a birthday picnic in the park, photos, and galavanting around the city. Both of our birthdays are usually cause for a week-long celebration hehe.
This is the kind of place that you know will never let you down. There are only a handful of places that I am 100% not afraid to recommend to anybody that I know when they come to visit the city and this place is one of them. Stellar service, beautiful ambience, exquisite food, no pretensions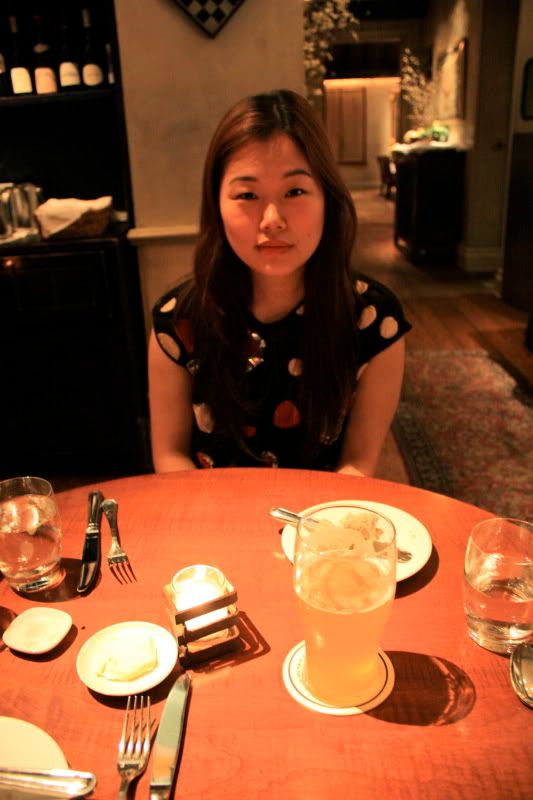 Left to right: Allagash White Ale, Captain Lawrence Pale Ale
Seafood chowder with fennel and mussels
Artic Char with sunchokes, mussels, and mizuna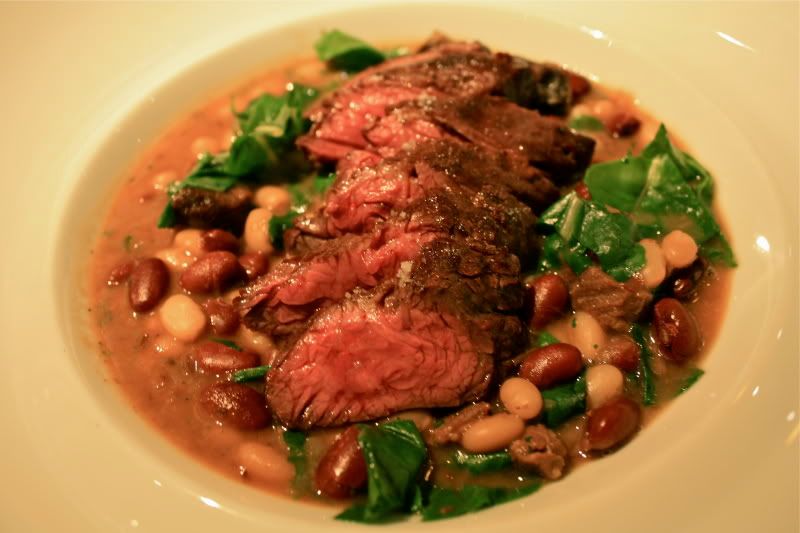 Hanger steak and two bean chili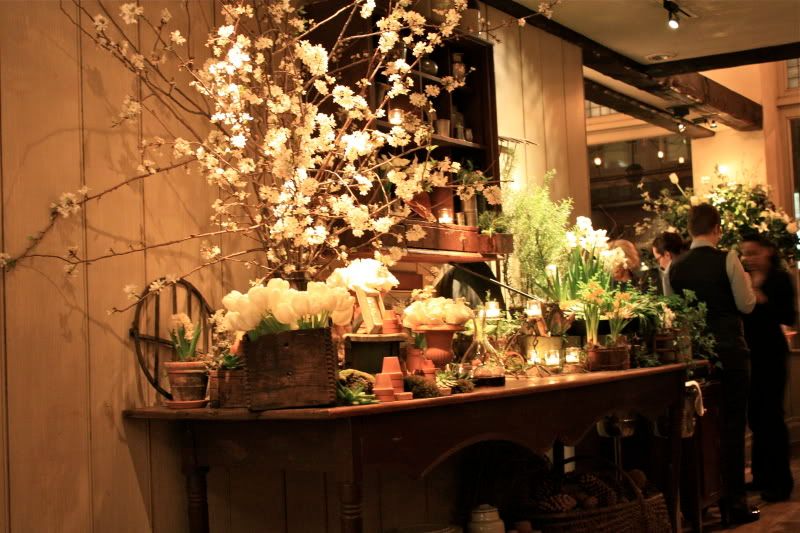 For dessert, I took the boy to Bourgeois Pig, which is a really cute little fondue and wine bar in the East Village. Be wary if you are a chocoholic or cheesomaniac before you enter this place -- the smell alone will overcome any bit of will power you have. trust me.
Milk Chocolate Fondue with Grand Marnier and Toffee chips. Served with chocolate chip cake, pound cake, kiwi, strawberry, raspberry, blackberry, strawberry, apple, and banana.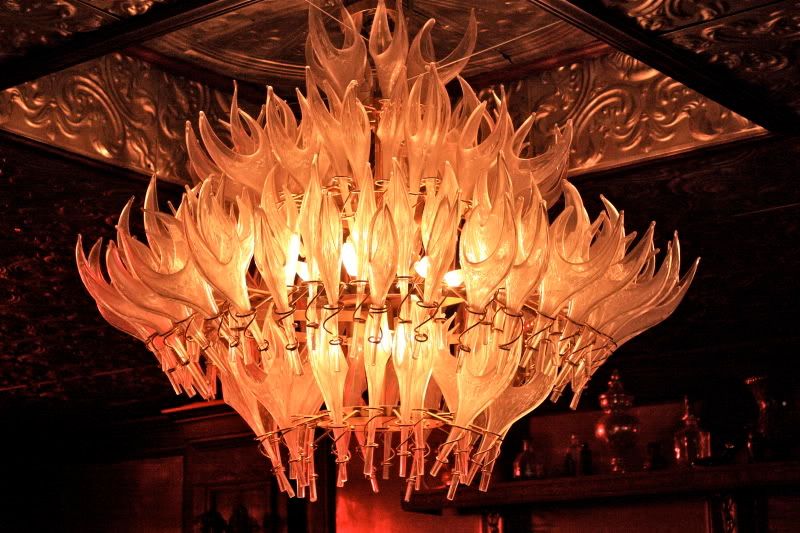 They have this insane chandelier that is made of glass antlers. beautiful no? Looking at it reminded me of one of my trips to Italy where we visited the island of Murano -- the glass blowing factory is beyond words.
We were too busy taking photos of food and having fun that I forgot to get a good photo of what I was wearing. In case you're wondering, I'm wearing a Chloé dress by Paolo, Fall'07 look 13 and paired it with my black Chloé combat ankle boots.
Happy birthday again pookie!! ♥