The weather in New York today was so insanely nice -- the first day this year that I went tightless in NY!! Which by the way, made me feel kind of madly naked for some reason even though I obviously wasn't. Anyway, I think it officially marked the start of spring here in the city and I only hope that it warms up quickly.
The boy and I decided to take advantage of the nice weather and traversed all over the Upper East Side -- an area I don't usually go to unless I'm jonesin for some sweet treats from
Payard
. Payard being an amazing french café and bakery that is famous for their macarons and other desserts. In case you didn't know, I absolutely LOVE
macarons
and have posted about them before.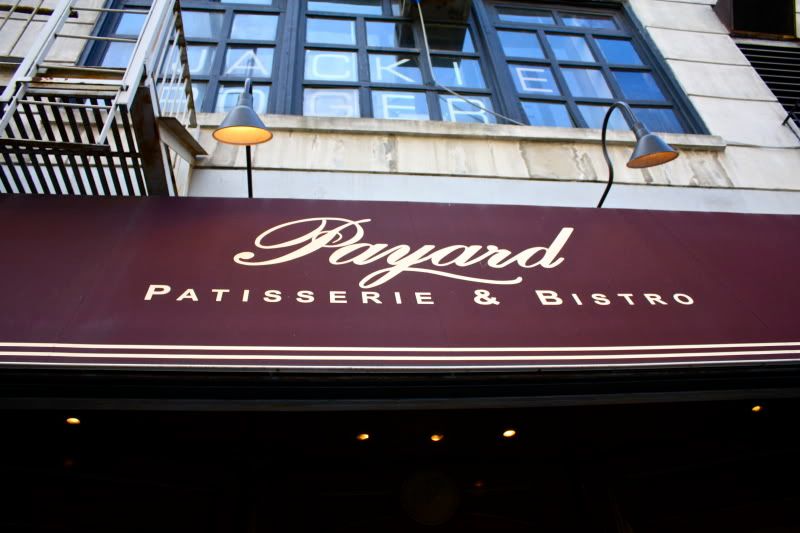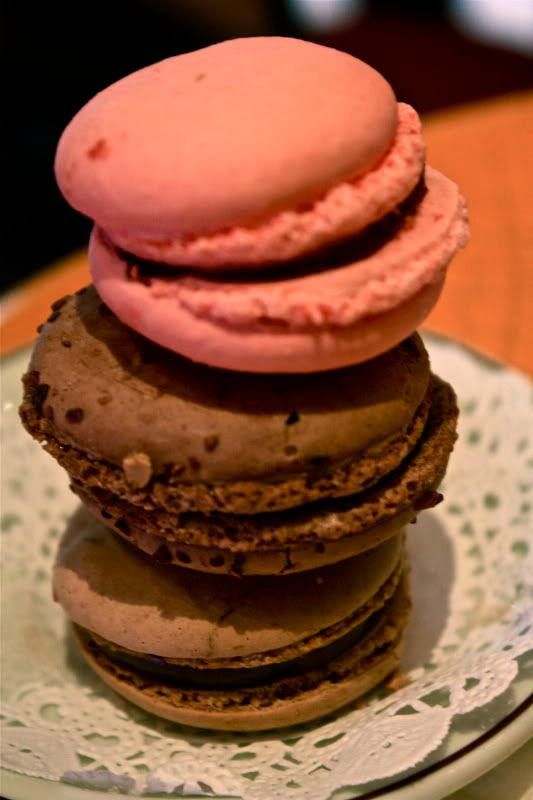 Top to bottom: Raspberry, Chocolate, and Coffee. The coffee one is definitely the best.
Flourless chocolate cookie = goood. How good?? ooey gooey sticky scrumptious eat-it-all and don't share good.
Mmm the flakey crust. Don't even want to think about how much butter goes into making it flake like so.
Rocher Blanc: crispy wafers mixed with white chocolate. These kind of put rice crispie treats in their place.
I knew I was going to be walking A LOT today so I wore out one of my favorite Sergio Rossi heels that are so insanely comfortable it makes me think "why have I ever gone astray" every time I put them on. The arch support is amazing in this shoe so I think it was worth every pretty penny I paid for them.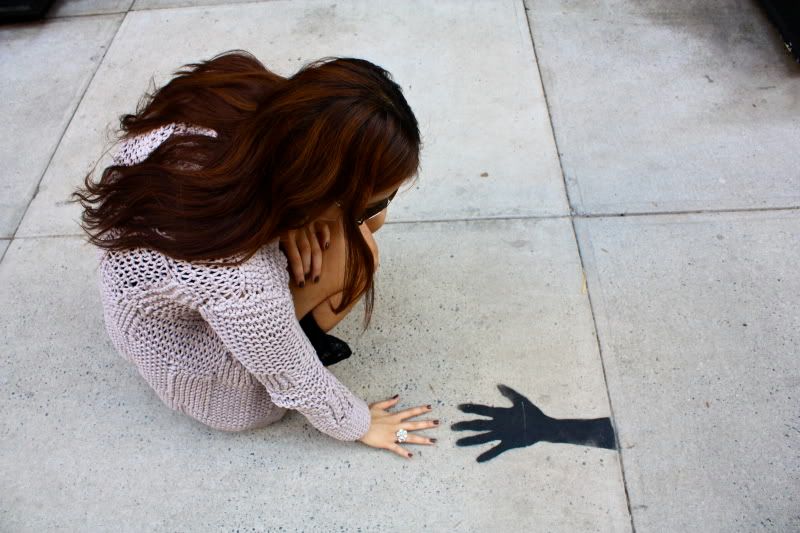 Most random, slightly creepy imprint on the sidewalk.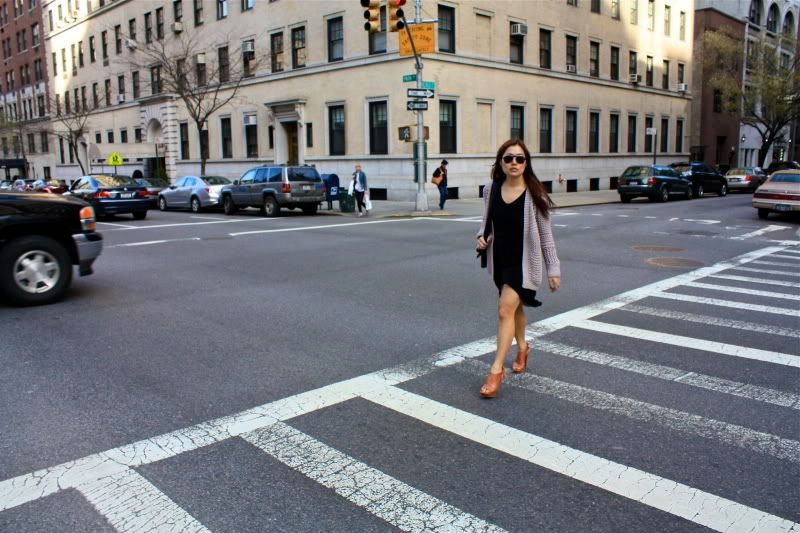 The Upper East Side is a little too formal for my taste but I must admit there are some amazing apartments there. Sigh... apartment envy!!! Even though the Upper east has been getting so much publicity and love from shows like GG, having spent so many years living on the Upper West Side and going to school there at Juilliard in Lincoln Center, it feels more like home for me crosstown so that is where my loyalty will lie haha.
Outfit details: Chloé sweater,
DIY t-shirt dress
, Chloé saskia bag, Sergio Rossi heels, Chloé aviators, Chanel ring.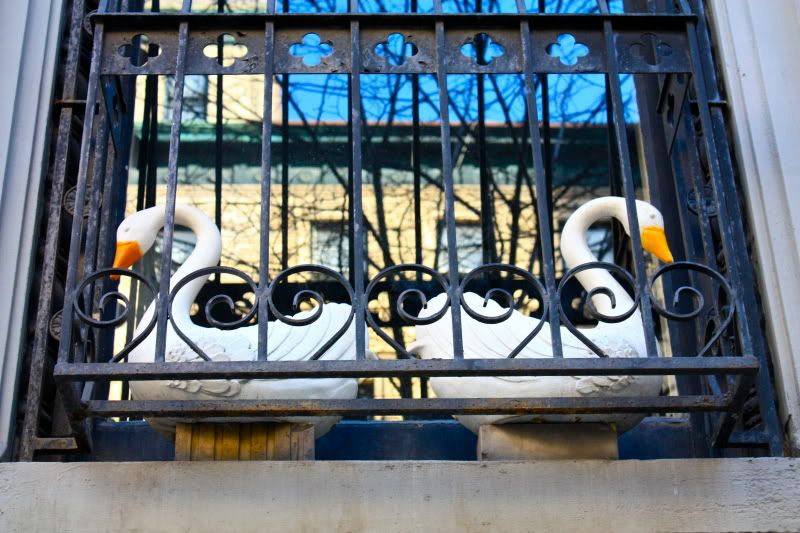 We walked all the way to the Metropolitan Museum to take advantage of their free admission rates ;)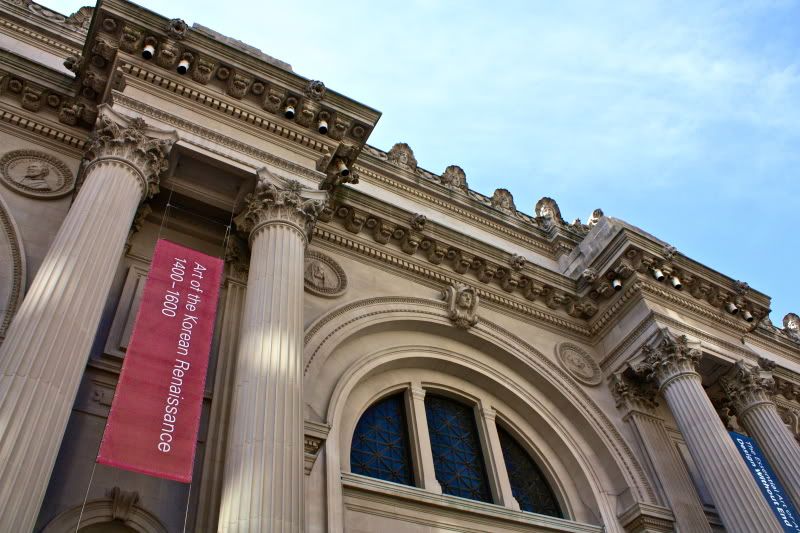 I was really inspired by the jewelry in the Egypt wing! I wanted everrrrrything that I saw there!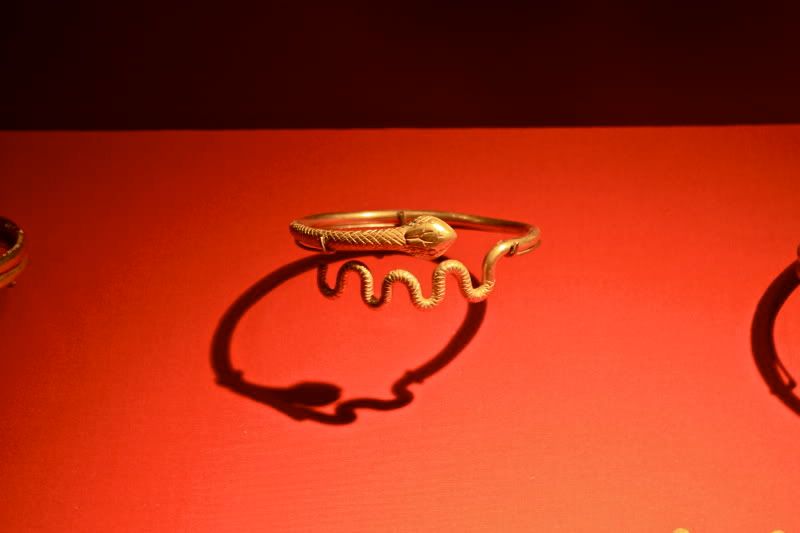 Snake armlet
Amazing ring with two pharoah heads
More armlets with amazing detailing.
That's it for now lovelies :D
xoxo, g