This is kind of a way belated post seeing as how I've been back from California for weeks... I still have so many photos to go through from that whirlwind of a trip!! These were taken on one of our drives up to LA where I spent the day visiting a bunch of shops that I've wanted to go to and to see the whole hoopla that was Erin Wasson's mad detox of her closet. It was way too late by the time I went to really find anything -- Erin said that one girl bought practically all of the shoes as soon as the doors opened. ummmm... greedy much? haha. I wasn't too bummed out though.. this girl definitely does not need to be buying anything for a long long while. Key word "need". What this girl WANTS to buy is a whole 'nother story lol.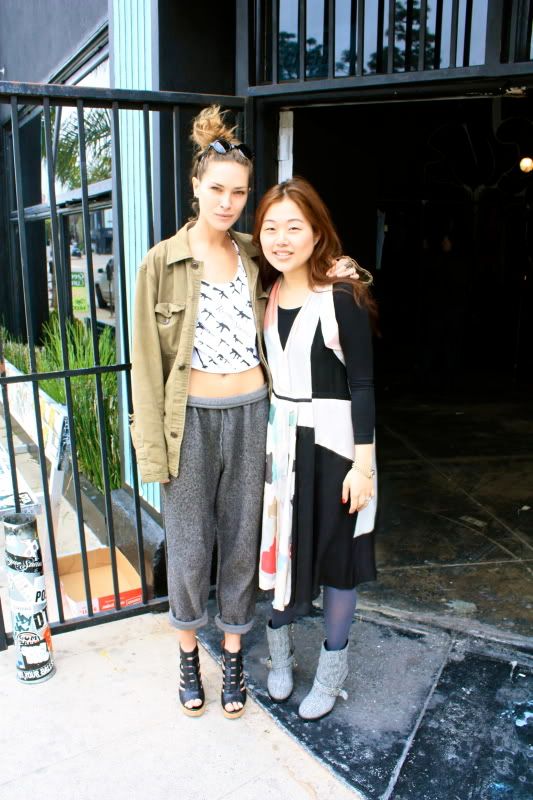 As you can imagine, Erin was beautiful x 1000 in person and is the definition of laid-back surfer cool. She's originally from Irving, Texas though so I've always been quite the fan -- Gotta support my fellow Texans!!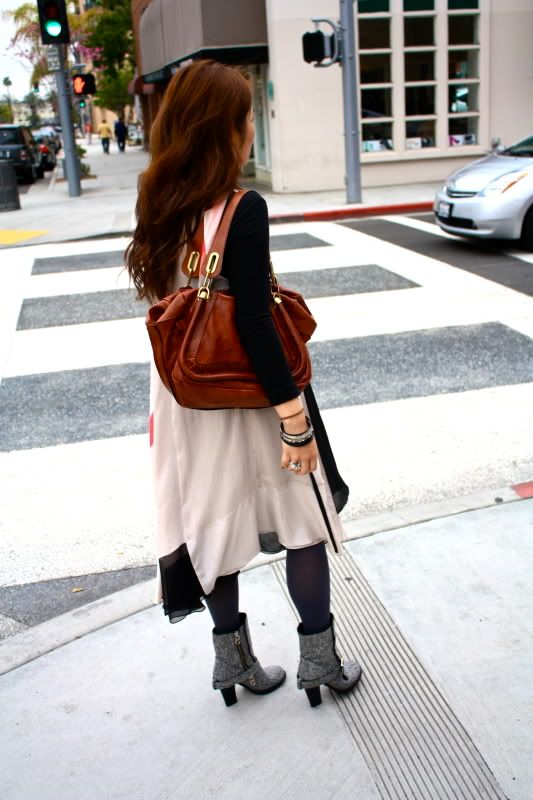 Outfit details: Chloé dress, shoes and bag.
After shopping for a while, we drove over to
Sweet Lady Jane Bakery
on Melrose and had some delectable sandwiches and treats. I know all of you Angelenos must frequent this place often -- I think while I was there, I saw at LEAST 10 people picking up orders of cupcakes/cakes. For such a small place, talk about a money-makin' machine!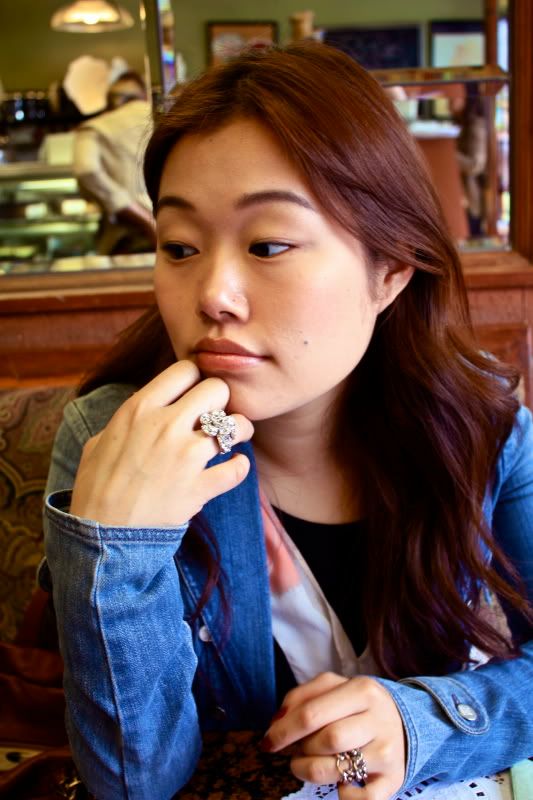 I don't normally order tuna salad sandwiches but this one looked too good to be true. Seriously that bread was sliced 1.5 inches thick!! To tell you the truth, I kind of ended up eating all of the bread and not much of the inside lol. The bread had little bits of nuts and was oh-so-fluffy.. yummmmm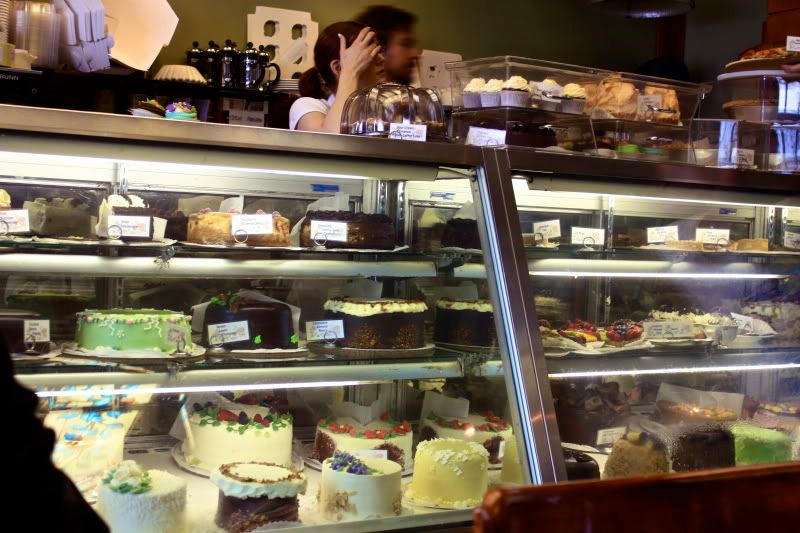 Not the best quality photo (had to snap it paparazzi style) but aren't these cakes so adorable?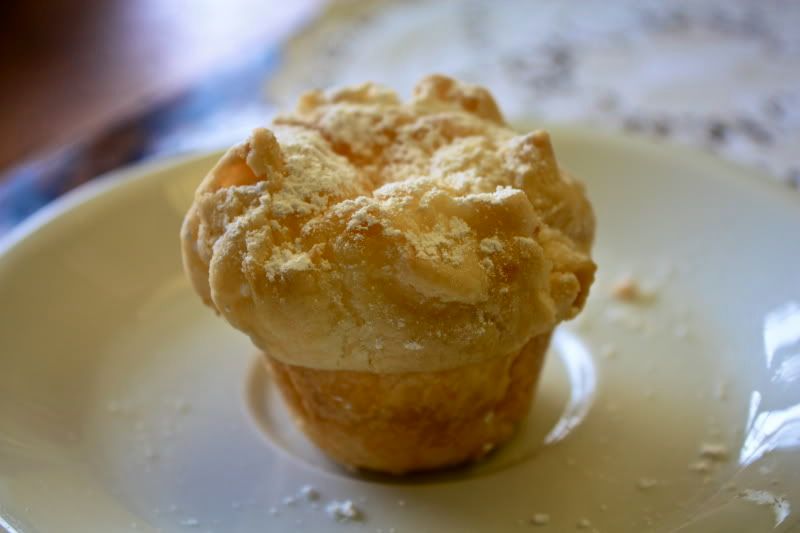 Cheese puff
Insides revealed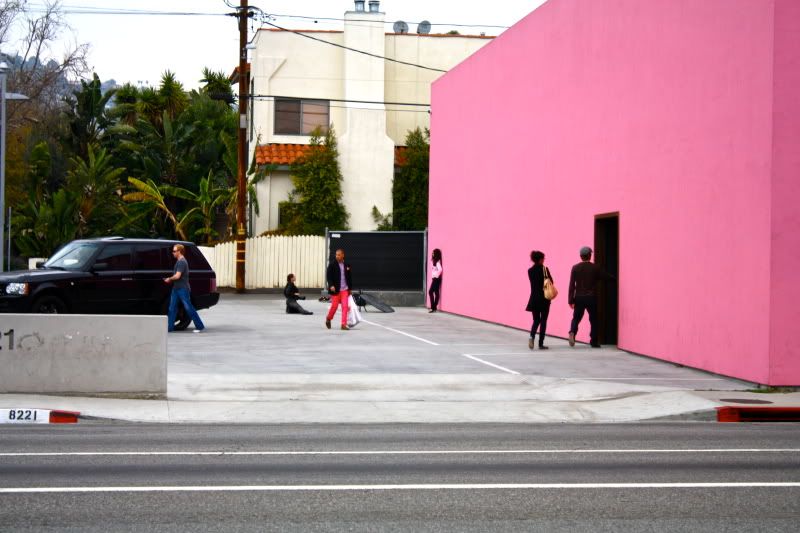 When we walked by the Paul Smith store, they were doing a photoshoot for something and I thought it was Megan Fox from afar. Doesn't it look like her?? haha.. well at least her silhouette and the hair. Anyway - interesting color concept to say the least.
How could I leave LA without a trip to Decades? When I went upstairs, I kind of imagined Rachel Zoe to pop out of the fitting room and say "my god this is bananassss. I DIEEEEE" lol.
On a side note, to anyone that was wondering, I studied piano performance at Juilliard. Yes, I actually do have some skills other than shopping and eating. haha jusssst kidding.