I'm sure all of you saw this amazing photo of Kate a while back on
Jak&Jil
. I was kind of floored by how the length of this top made it infinitely cooler than any other
Allegra
design I'd seen so far. So I decided this would be another great piece to DIY. If you've noticed, my first clothing DIY was a black blazer, which is a wardrobe staple, and this one requires nothing else other than a black t-shirt dress. I think that is the greatest thing about DIYs -- you can remake some of the pieces you already have into something fresh again so you won't just want to toss it and get something new.
What you'll need: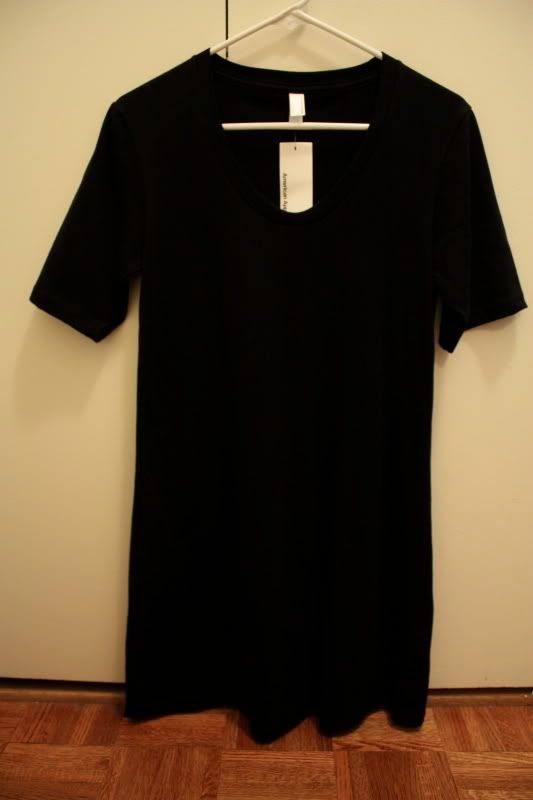 I know all of you must already know how to shred a tee-shirt after seeing Camille's detailed tutorial on her blog
Childhood flame
s. If somehow you have missed out or want to revisit it, you can find it
here
.
For this version, I shredded the entire back, the sleeves, and left the front intact. I didn't cut up the front as much as the original because I wanted to wear it more as a dress, but still snipped snipped up the front side to give it an angular look. VOILA: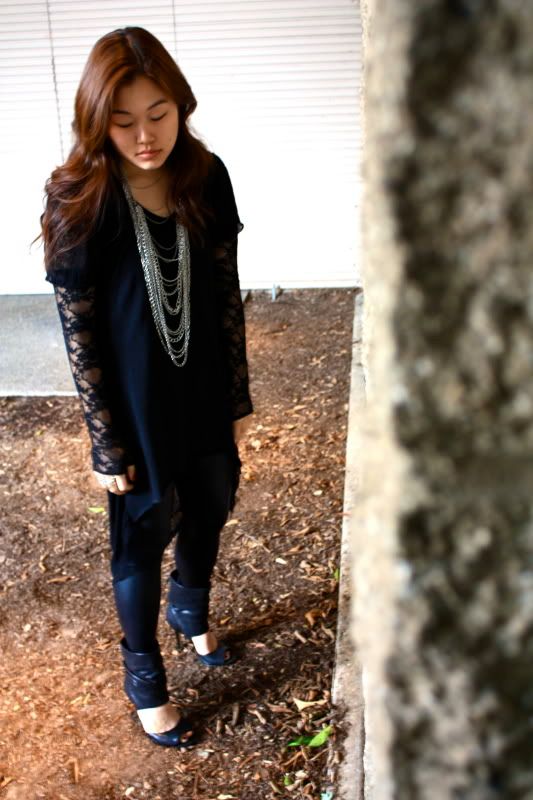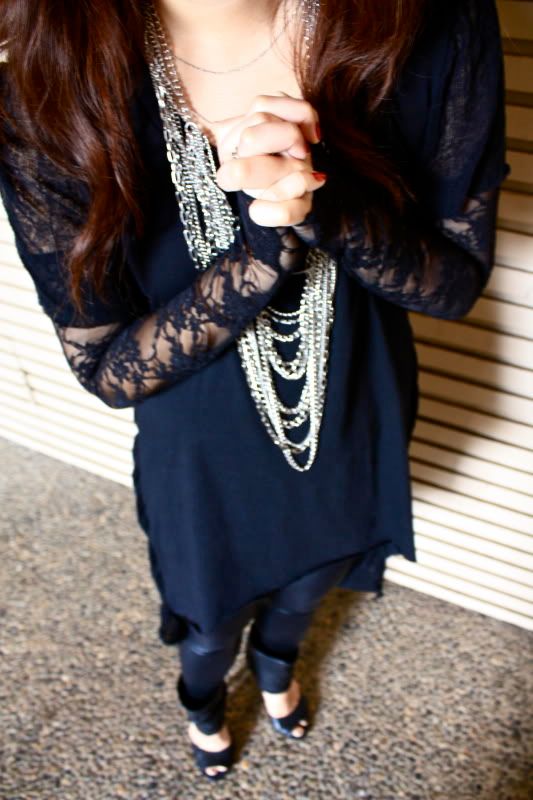 Outfit details: AA shredded t-shirt dress, Intermix lace gloves, random chains.
This is just the beginning of a series of DIYs that I will be working on in the next few weeks. The next one will be a goodie I PROMISE :D